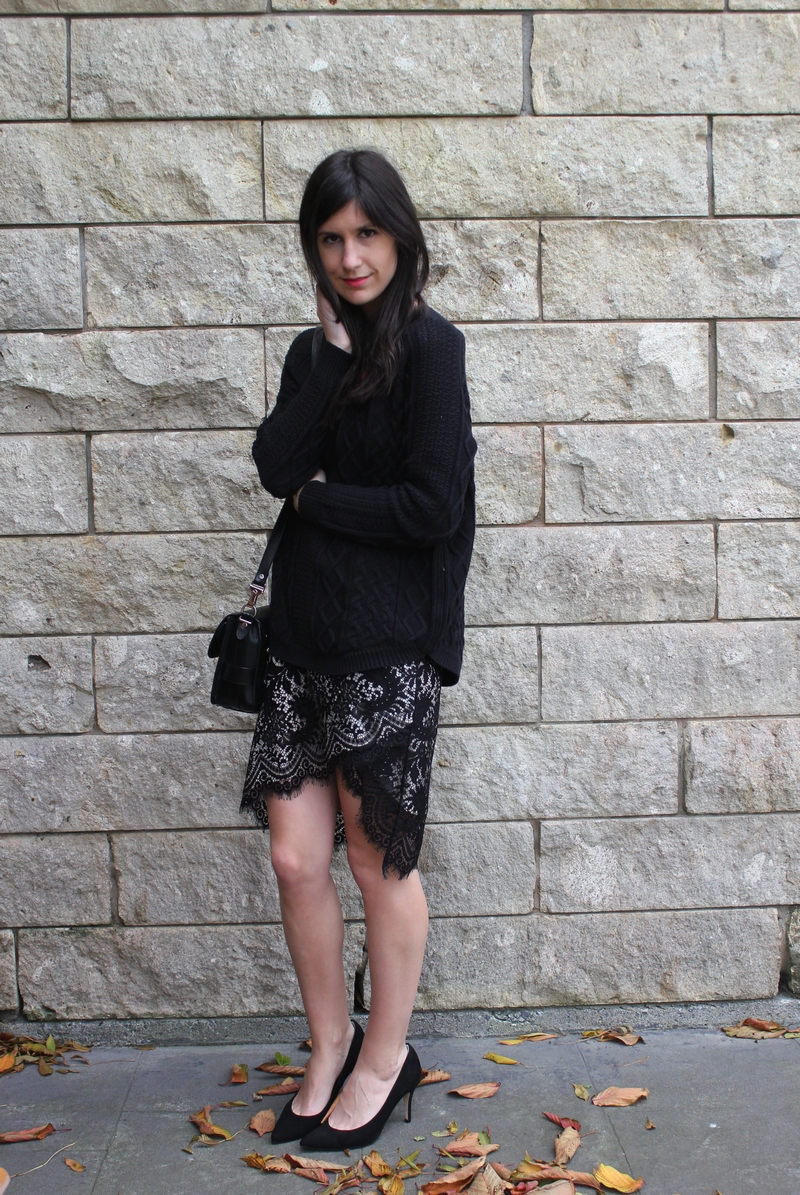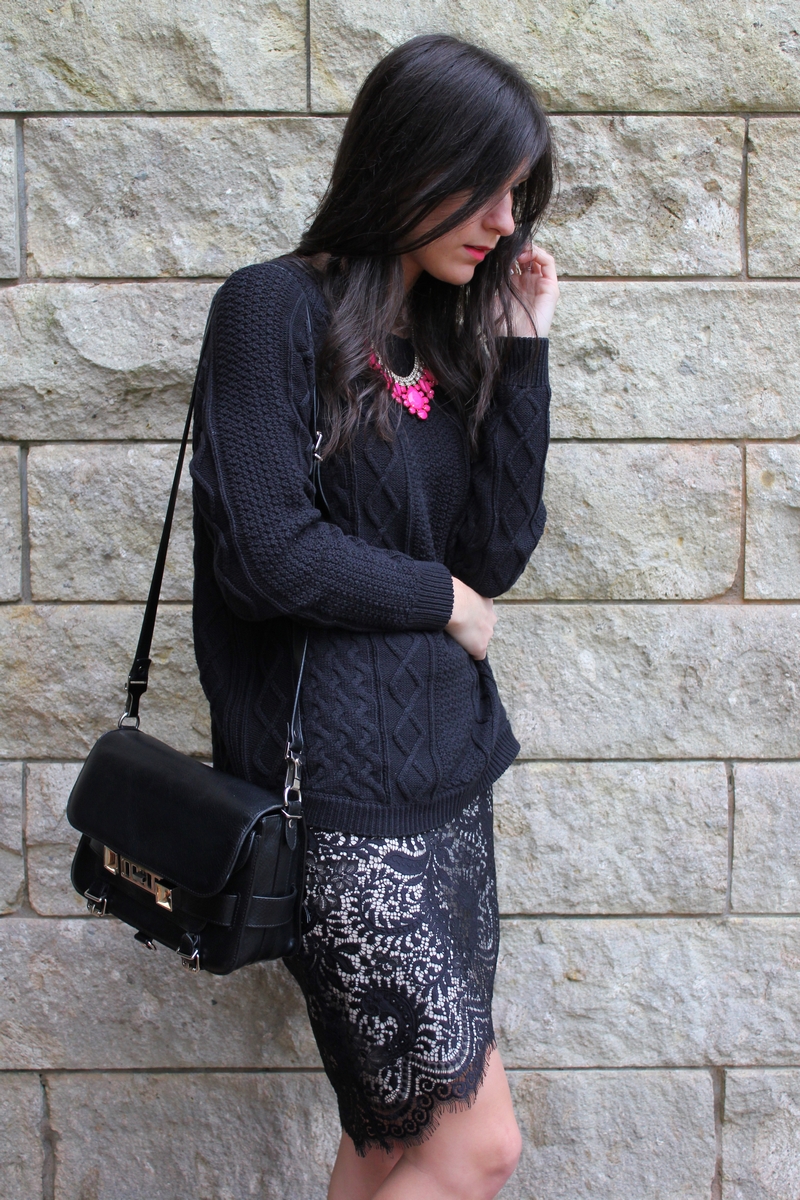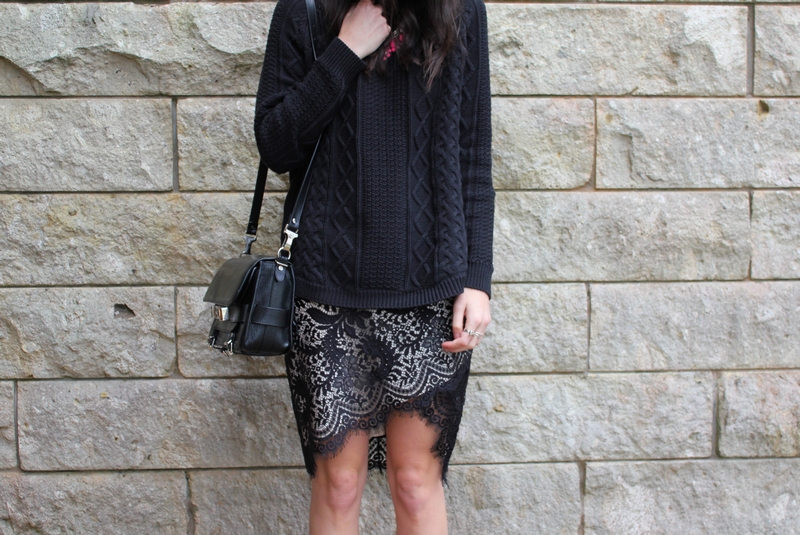 Witchery cable knit sweater (similar here or here), Lover 'sara' lace skirt (on sale!), Topshop court shoes, Proenza Schouler PS11 bag
While I'm mostly drawn to the things in life that are practical, there are two exceptions I am generally willing to make. The most obvious, of course, would be my growing collection of high heeled shoes in all manner of heights – a hindrance when running most errands although their appeal levels still remain high. The other, is lace; delicate and ornate, a fabric generally reserved for special occasions, yet one I can't get enough of.
When I first got a peek at the Lover lookbook for 'Nocturnal', the 'Sara' lace skirt was the first thing that jumped out at me. That gothic yet almost oriental inspired lace, and asymmetrical hem which felt like a design continuation of the 'rosebud' lace skirt I had unfortunately missed out on the previous season, there was little chance that I was going to let this one get away.
Dressing it down for work with a chunky cable knit sweater and a gem hued necklace seems to be the easiest way to go. Winter's kept me mostly in snuggly jumpers and leather leggings for the most part, so I'm heavily anticipating the warmer weather we should start getting in two months so I can have a little more of a play, and more effortlessly break out of the black on black on black mentality.