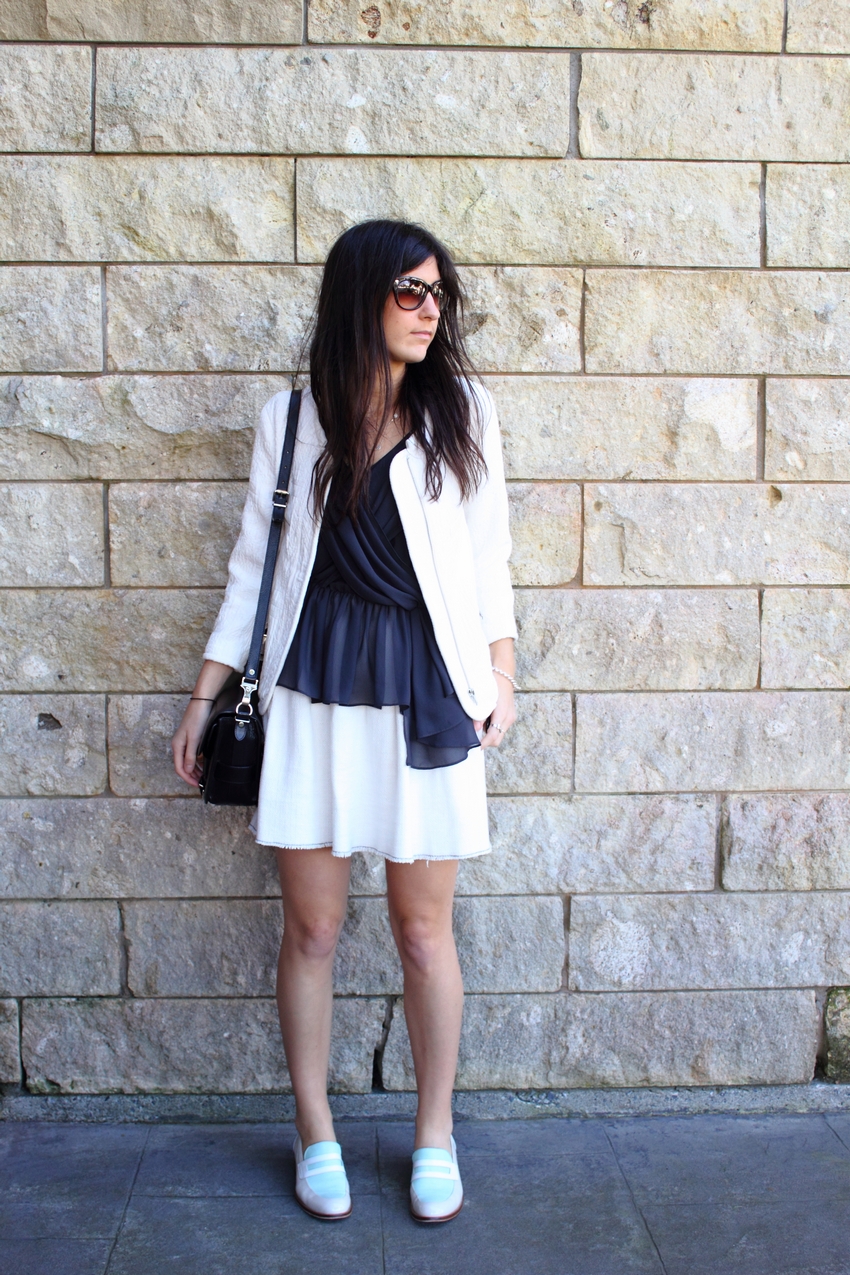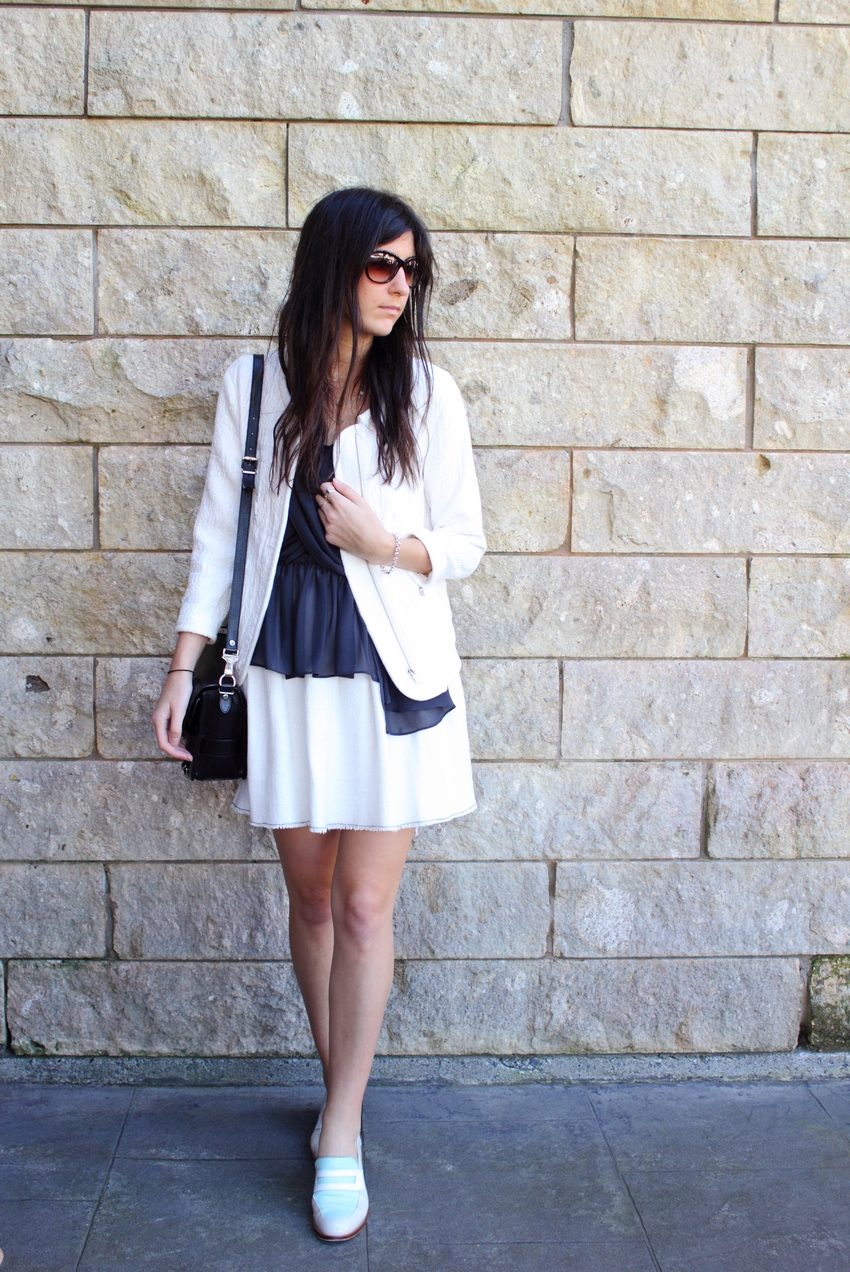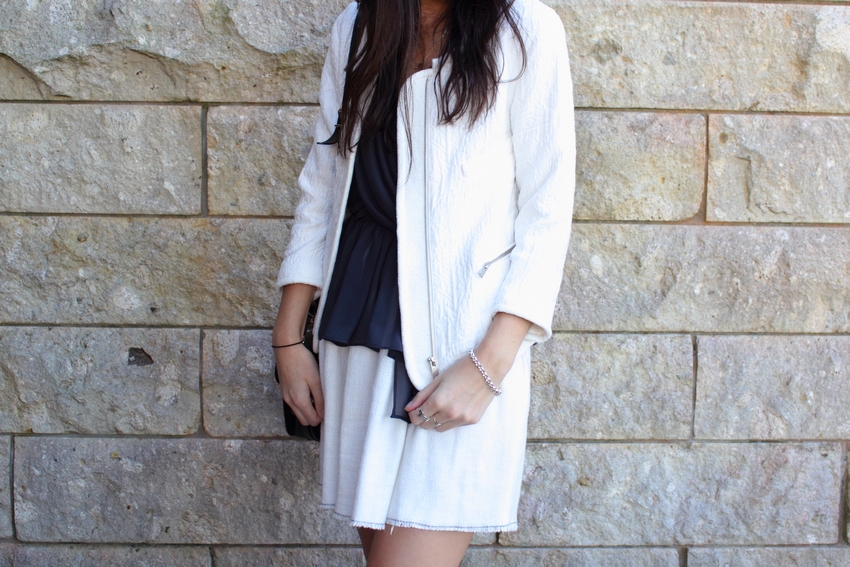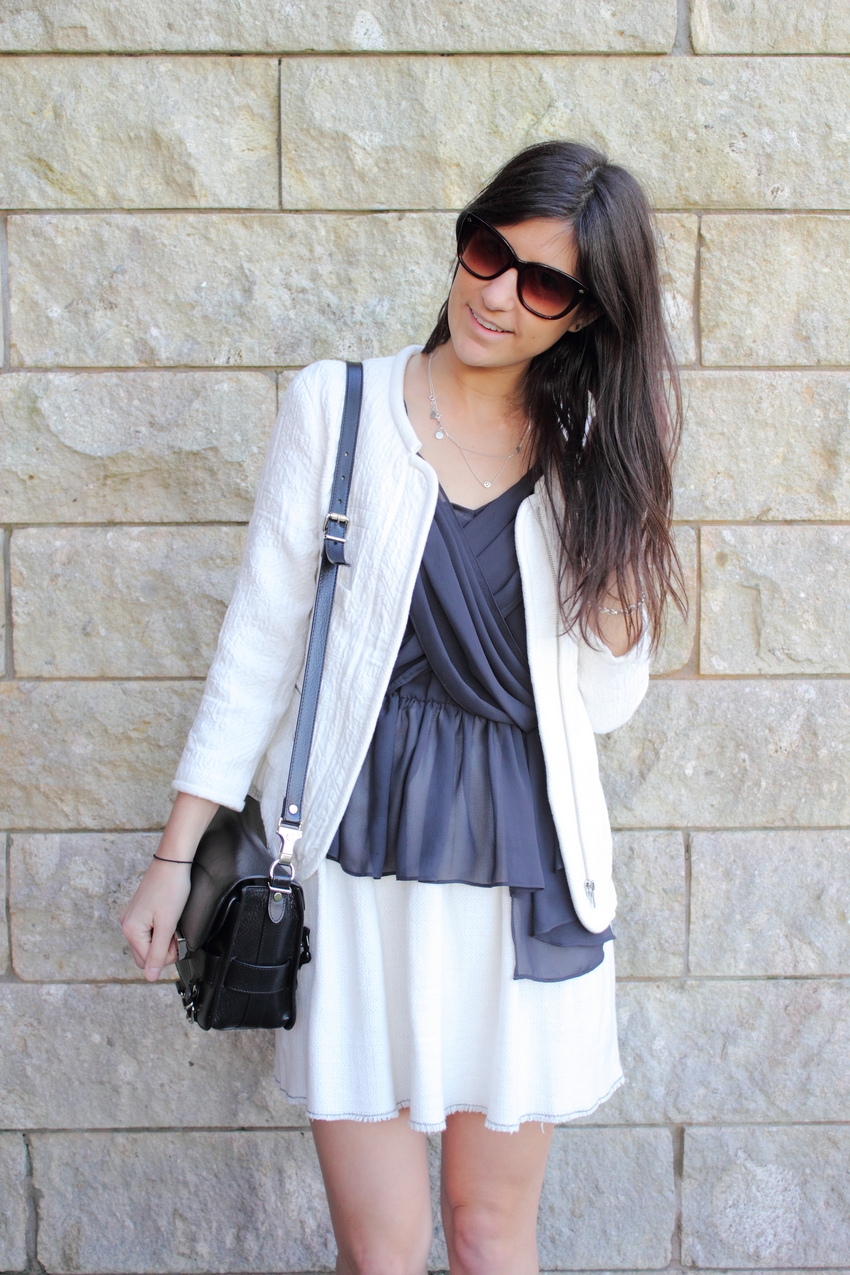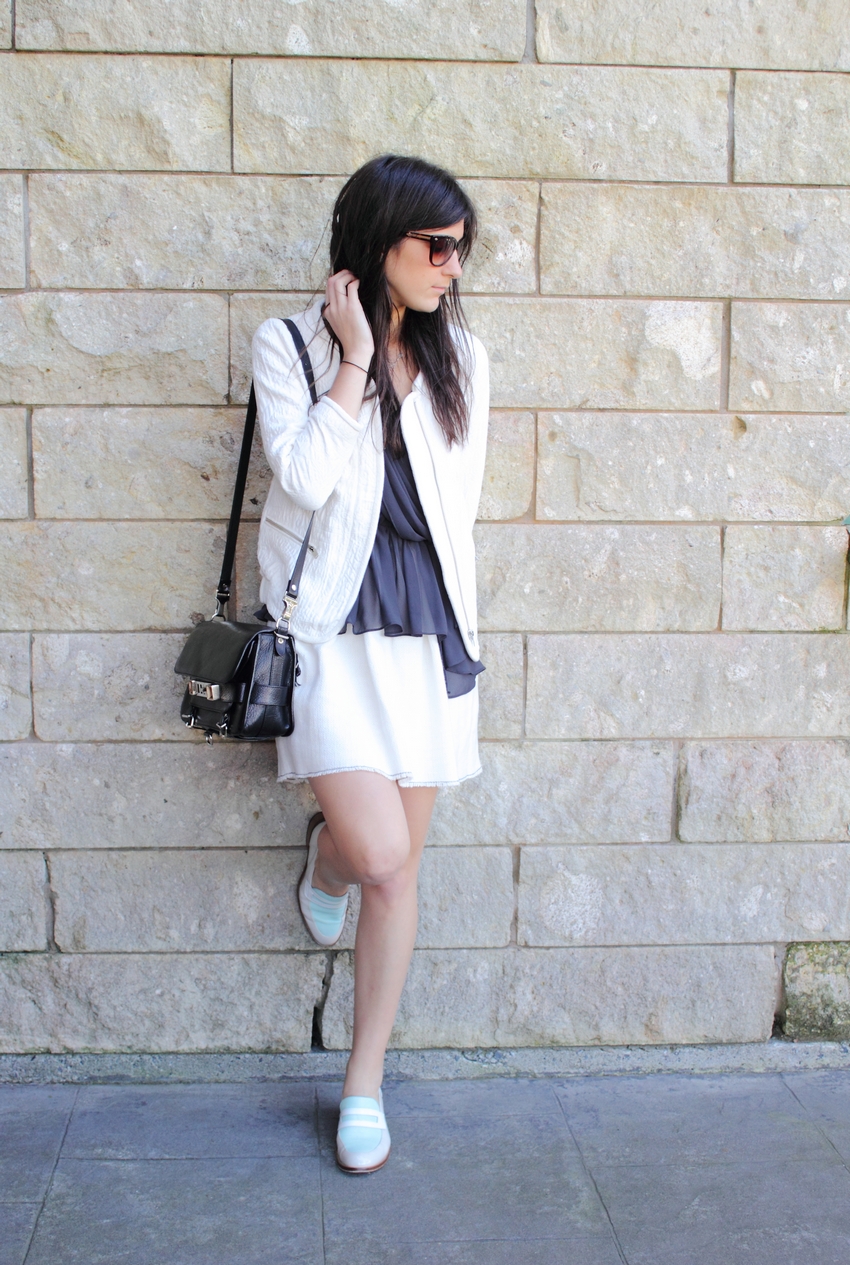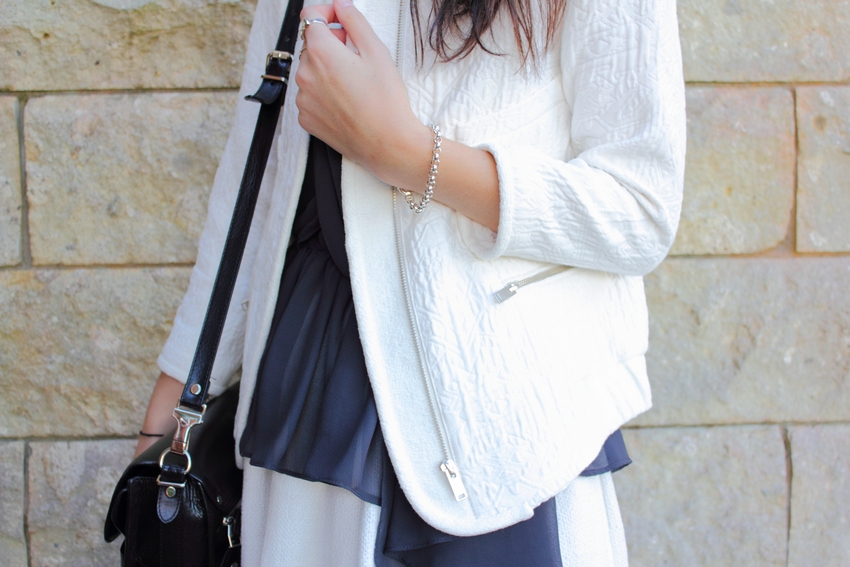 Kate Sylvester draped top (similar), girl. by Band of Outsiders skirt (similar), Zara jacket (similar), Karen Walker x Beau Coops loafers (similar), Proenza Schouler PS11 bag, KW necklaces and bow ring, SGC ring, Karen Walker 'trixie' sunglasses
I love those mornings when you wake up to find a package sitting on your doorstep, or stuffed into your mailbox. In particular, the ones where you tear open the package to uncover the contents which you have spent the past week tracking, and the weather is just so that you can throw it on straight away. In a nutshell, that was me yesterday morning. I guess a Zara package will do that to you.
I'm always wary about purchasing from Zara, especially when I know that the contents can't be returned (for me in NZ at least!). Instead, I'm more than happy to spend my time on their site as more of a chronic window shopper than anything else. Essentially what this means is that not only am I chronic window shopper, but I'm also incredibly hesitant to purchase anything, this ivory embossed jacket included.
Worn with a white skirt – quite possibly the most obvious pairing, for me at least – it forms somewhat of a relaxed take on a 'suit', the stony-toned patent loafers and untucked blouse adding to this vibe. To dress it up a little, I imagine a simple pair of heels – preferably white – would be welcomed, although more likely than not, that's a justification for a potential purchase in disguise.