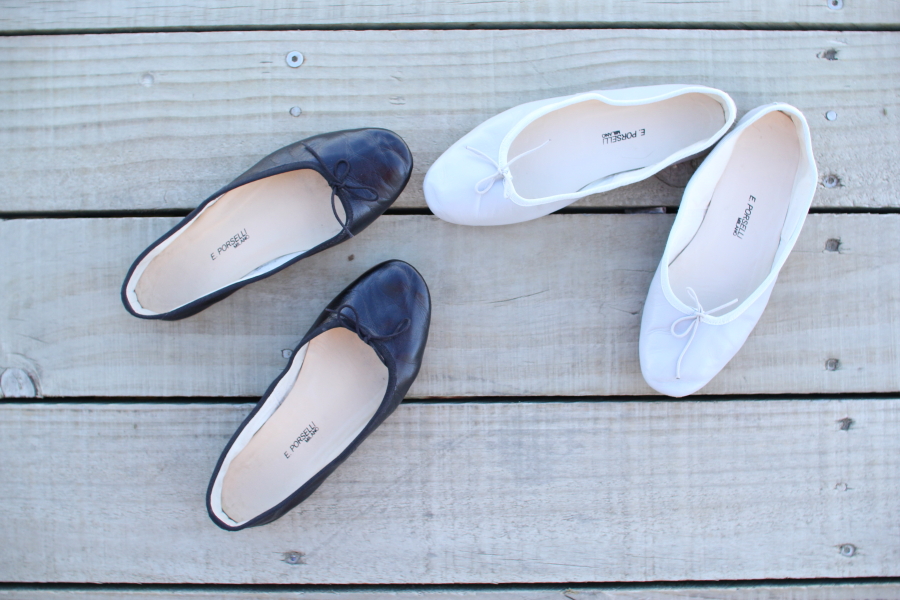 With sun dappled skies announcing that summer is well and truly here, it feels like it's finally time to kick off those chelsea boots and slip my toes into strappy pair of sandals, which are only bound to come off as soon as my feet hit the sand. While I plan to run around barefoot as much as the warm weather allows, I'll be keeping the following three pairs of shoes in heavy rotation, to see me through the summertime.
Porselli ballet flats purchased from My Chameleon and Pierotucci
//The ballet flat – Seaside holidays in the French Riviera; all breton striped tees and linen cuffed shorts, worn with one thing and one thing only, the classic ballet flat. Of course I'm referring to Audrey Hepburn, yet with temperatures seldom tipping over the 26 degree mark, there's no reason why I won't be gracefully tiptoeing along the boardwalk in my Porselli's.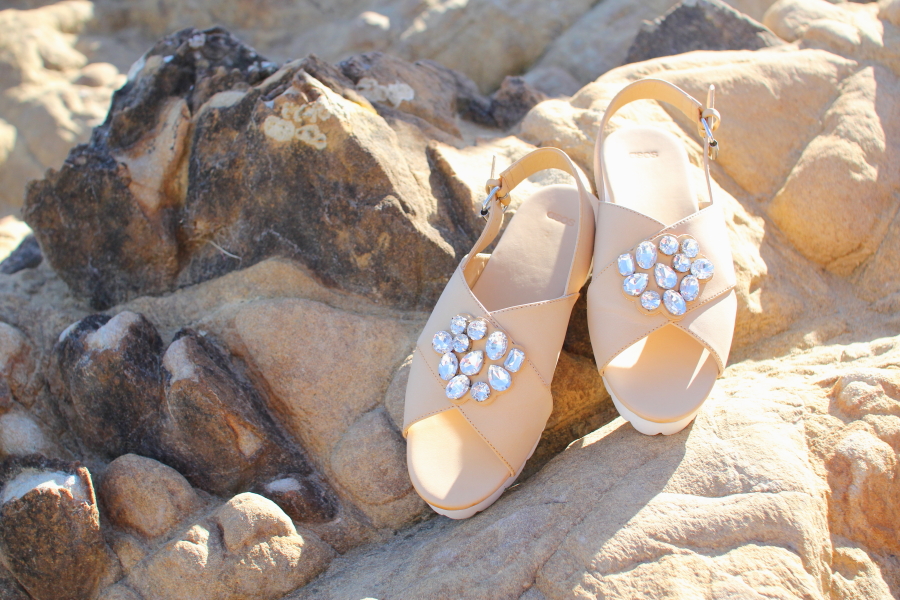 //The platform sandal – I've lost count of how many girls I've seen wearing a pair of caged platform sandals. Forever a glutton for embellishment, I stumbled across the above sandals and my only thought was, how quickly can these adorn my feet? They're worlds apart from what I'm usually drawn to, but than in itself was half the attraction.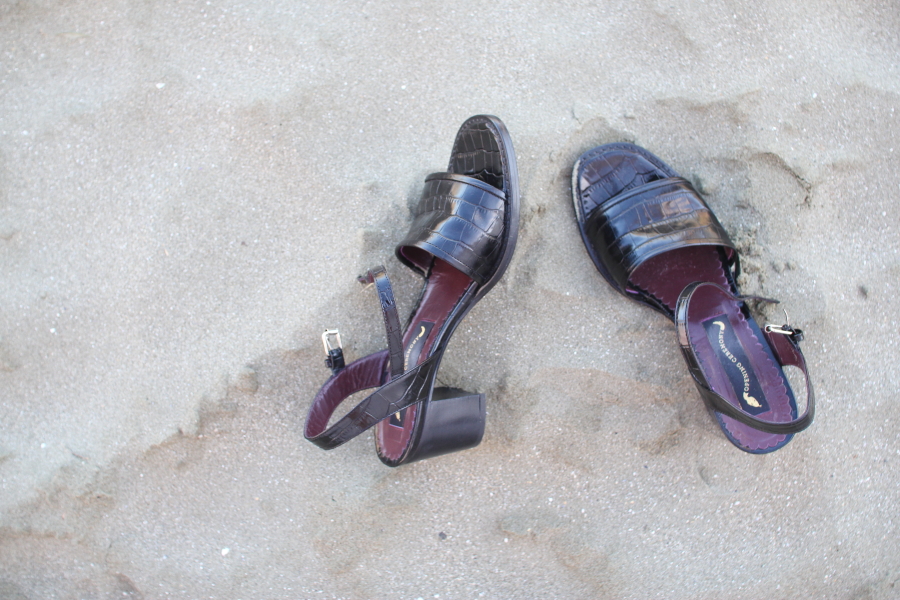 Opening Ceremony luxor sandals on sale here (or find the clog version here)

//The low-heeled sandal – Having spent most of the year tottering about in sky high stiletto heels, I'll be giving the heels a break in favor of something a little more practical. I may be planning to spend most of my free time at the beach, but for those odd occasions where the dress code requires more than the quintessential kiwi jandals, I'll be reaching for these low heeled sandals from Opening Ceremony (currently on sale too!).