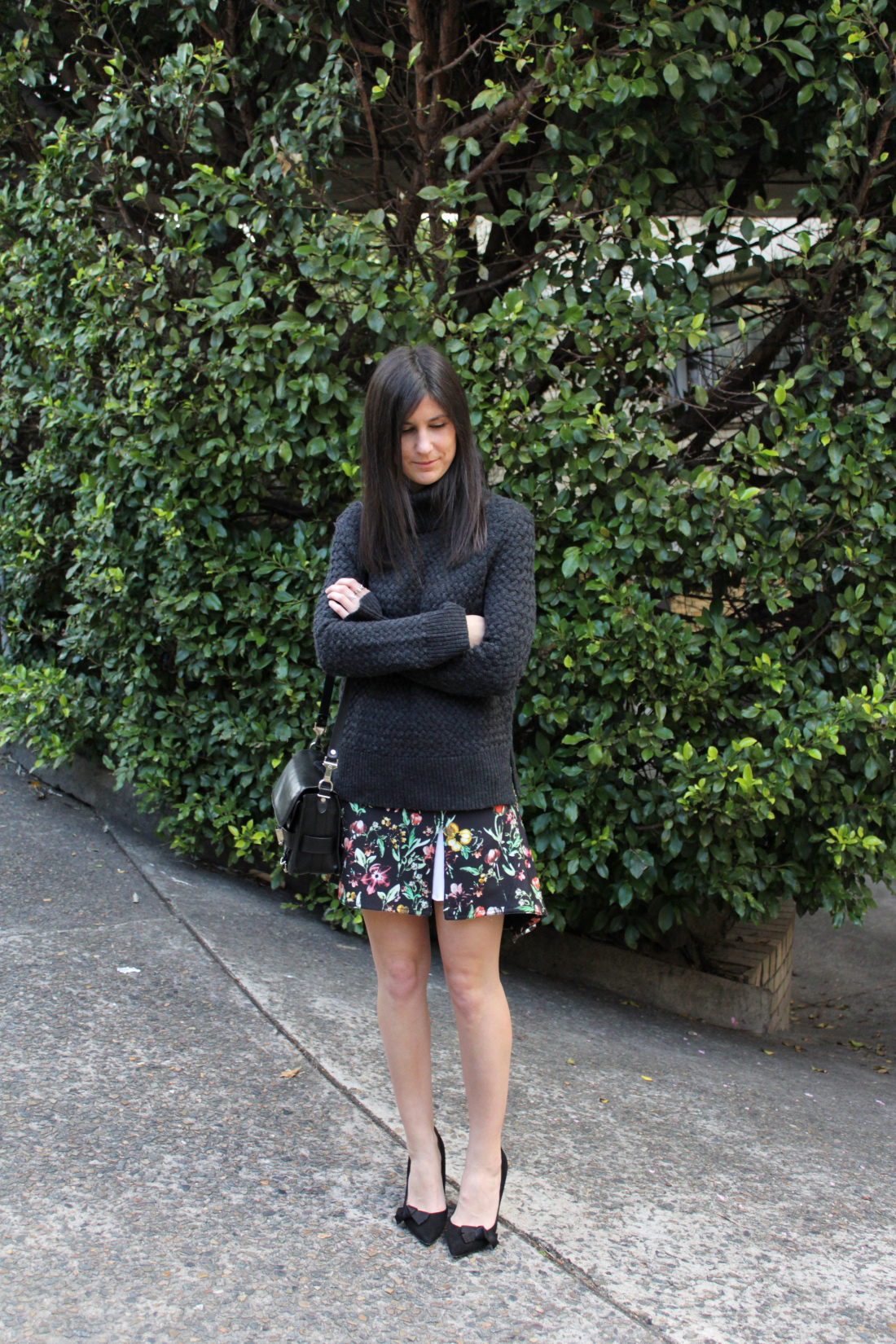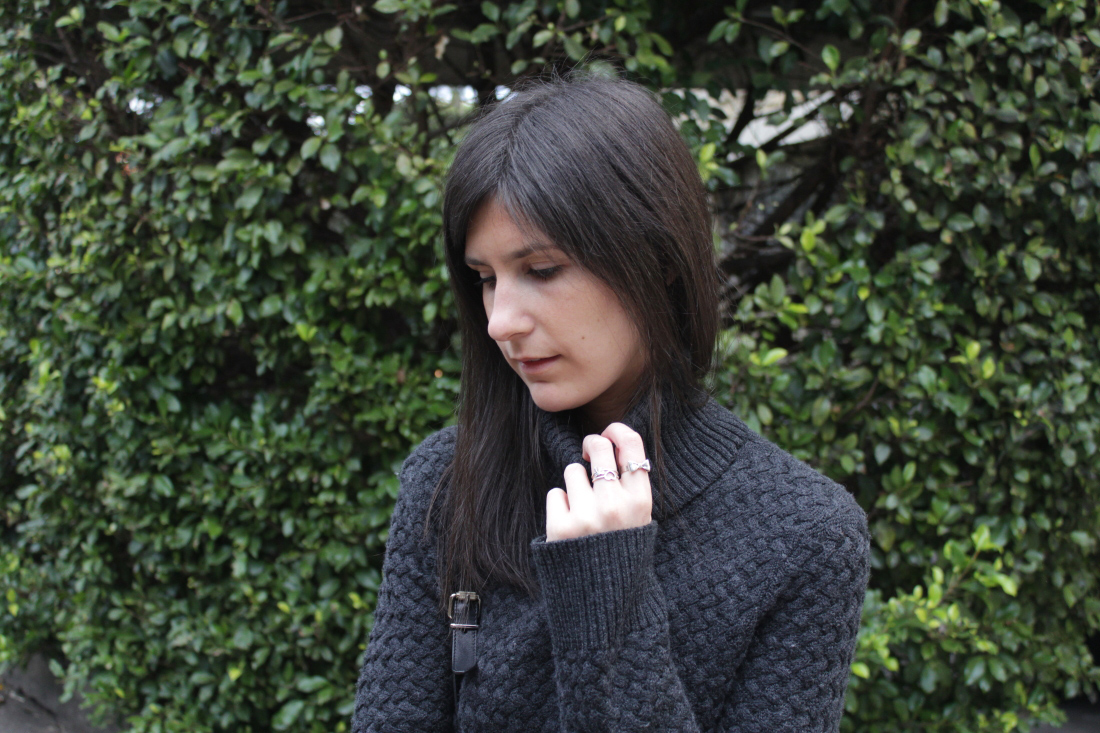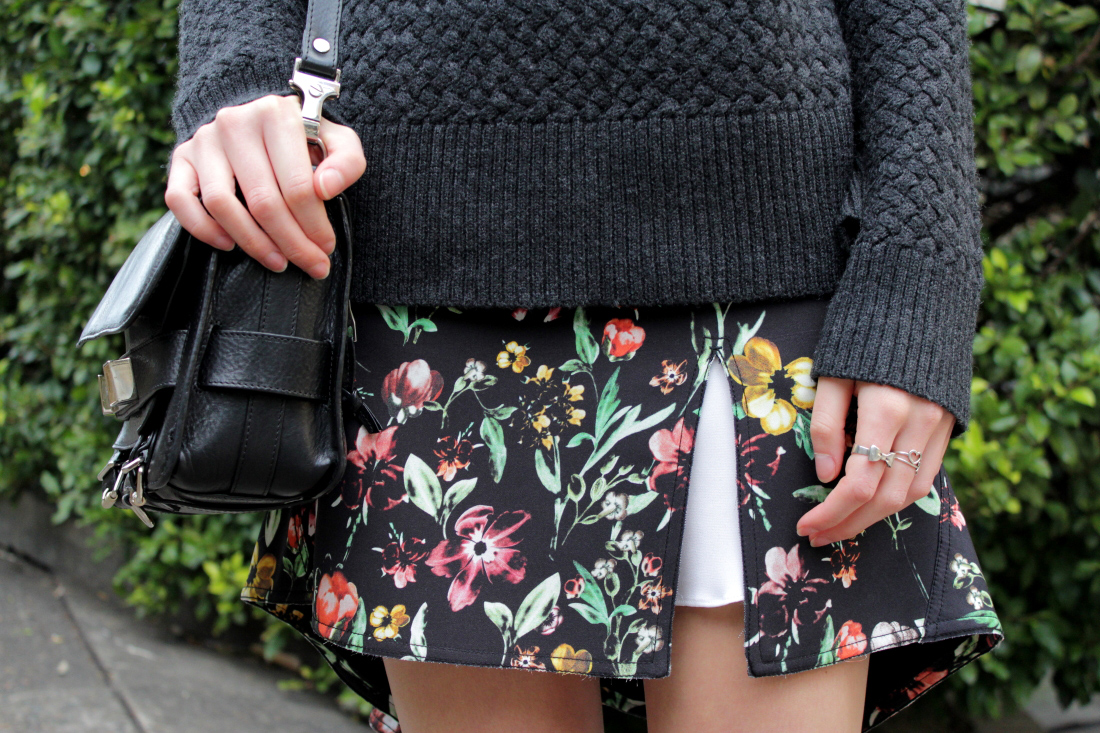 Camilla & Marc sequential roll neck sweater, 3.1 by Phillip Lim floral skirt (love this Oasis one!), Isabel Marant poppy heels, Karen Walker mini heart ring, Proenza Schouler PS11 bag
It's hard to talk about Spring without mentioning that oft-quoted phrase from the Devil Wears Prada. Mostly because it is so true, along with safari, nautical, and more recently, white on white. But why shy away from a cliche, particularly when it's one that's so apt to the season, don't you think?
Spring has always made me want for more colour, more prints, and more florals in particular. It's the time when I start to break out of my habits of wearing black – almost – exclusively, although you probably wouldn't know it given the outfit above. The new season may have begun, but Winter seems far from over. My weekends have been full of creamy chai lattes, devouring page after page of once forgotten books, all while cosying up in the warmest and most oversized sweaters I can find. And hey, I'm not complaining.
Shop the look: