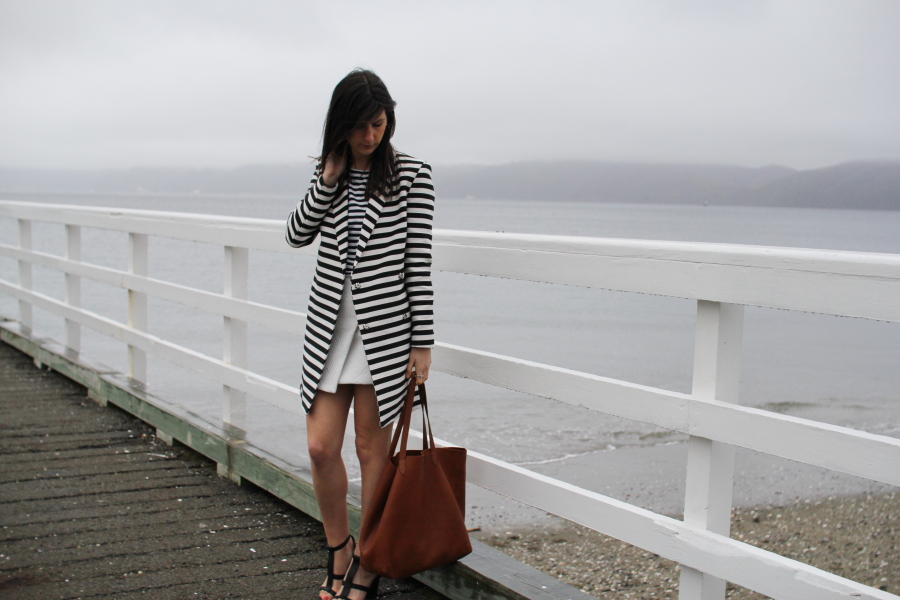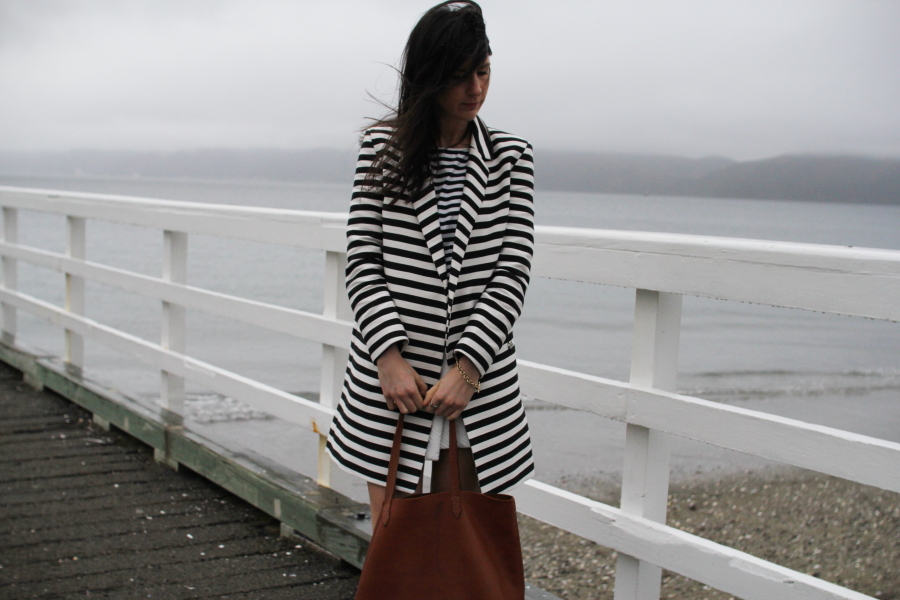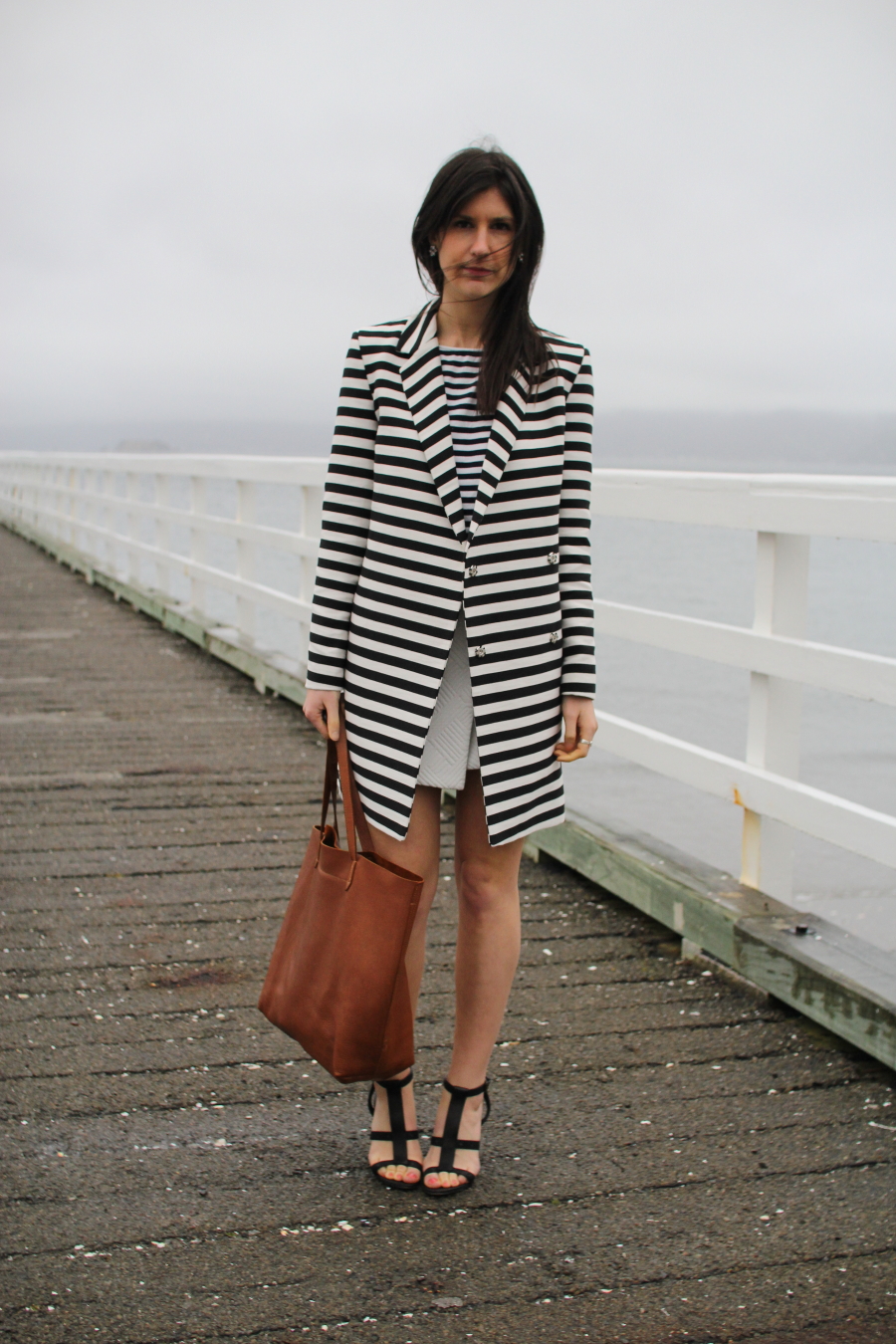 Trenery stripe top (similar), ASOS ovoid stripe coat, ASOS wrap skirt, Yvonne Kone sandals (similar), Cuyana tote bag (similar), J. Crew earrings
My love affair with the breton stripe continues, and it truly only was a matter of time before it surfaced in coat form. It probably also goes some way in explaining the recent increase in size to my 'coat closet'.
More to the point, I know what you're probably all thinking, just from taking a glance at the above photos. With those moody skies, and my feeble attempts to keep my hair in check, who am I really trying to fool, with those bare legs and sandals? The most likely answer, is myself. I'm absolutely driven in my attempts to convince myself that it's warmer than it really is, that I'm placing impracticality before keeping myself warm. Hence the need to cocoon myself within the confines of this coat, where even the wordplay seems to act as a visual illusion to the truth.
Get the look: