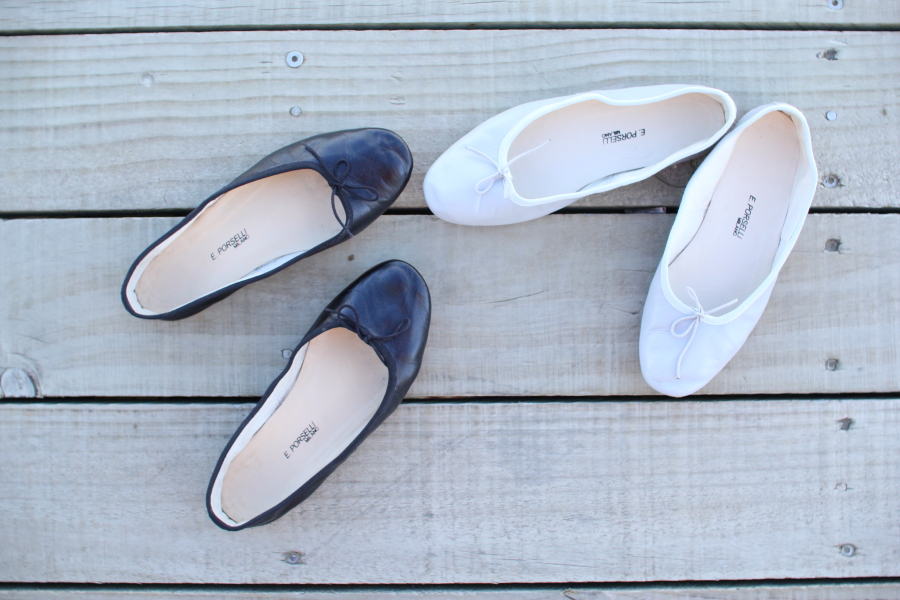 A new year undoubtedly means new things, and while I had resolved to more than halve my total purchases for 2013, consumption once again managed to get the best of me. Proving to myself once again that the classics are almost always best, my five favourites for 2013 are below.
//Porselli leather ballet flats – After years of being completely and utterly convinced that I was not quite delicate enough for a pair of ballet flats, I found myself pre-ordering a pair from Porselli. Deliciously supple, yet far hardier than I could have ever imagined, these have surpassed my expectations and more, so much so that I'm already contemplating a third pair.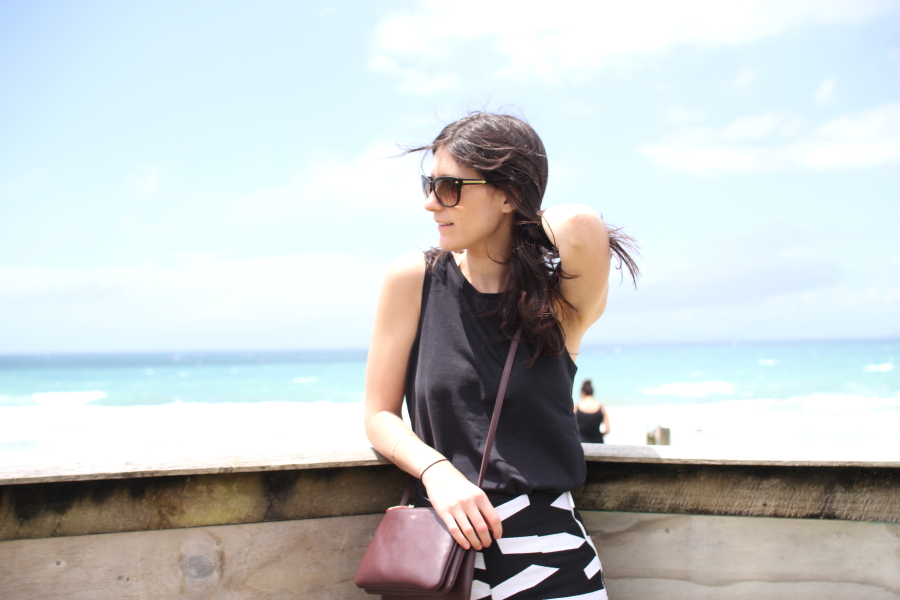 //Glassons black muscle tank – This just so happened to be my last purchase of 2013, but it has become a fast favourite. I longed for a simple black muscle cut tank (a grey one wouldn't go astray, either), and managed to find one, 100% cotton at that, during a casual browse through Glassons. So good that I bought a back up, just in case.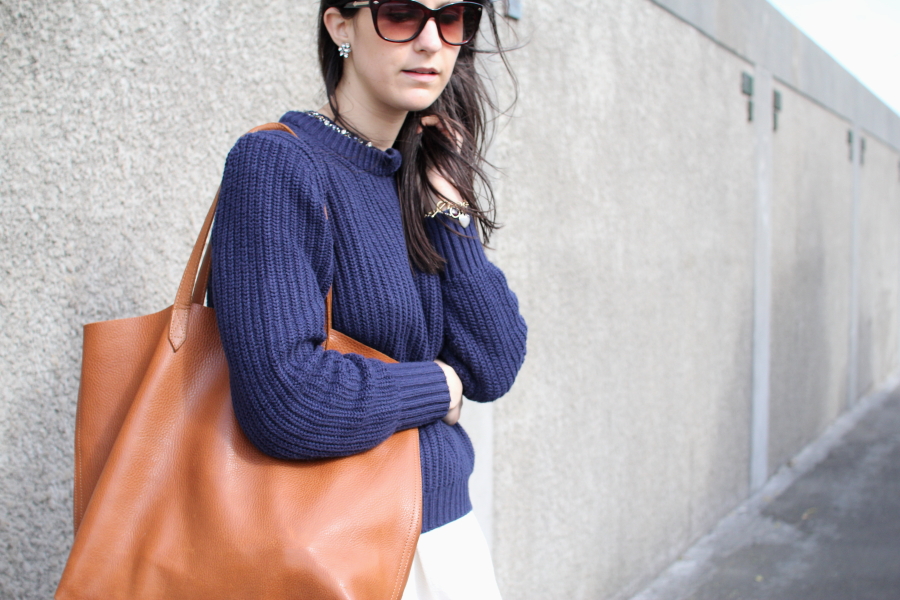 //Cuyana leather tote bag – Virtually indispensable during Fashion Week, this bag seems to hold everything plus the kitchen sink. The leather is soft, yet not so soft that it loses shape, and the quality has held up remarkably since purchasing it. I'd spent some time tossing up between the Cuyana tote and the Madewell transport tote, which seem to have negligible differences.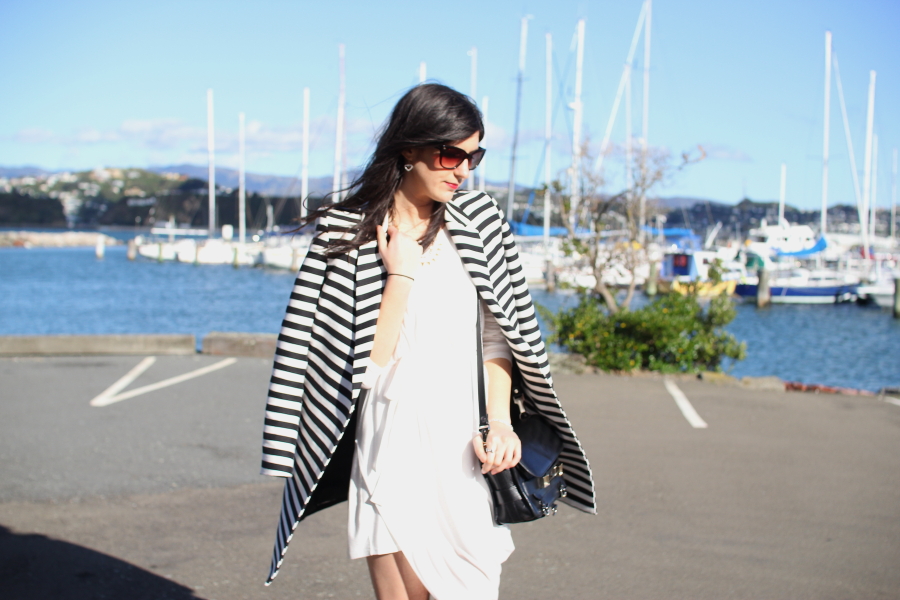 //ASOS stripe coat – One of those pieces I'd initially glanced over, and once it was unavailable in my size, spent weeks scouring the internet just to come across one in my size. Well, because, stripes. While it's long sold out, ASOS have brought back a similar style for those interested.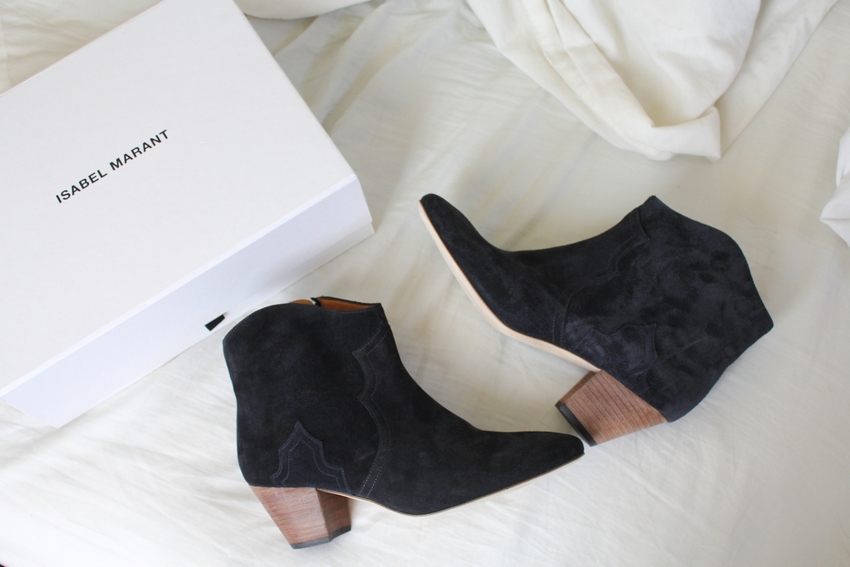 //Isabel Marant dicker boots – I'd always had the intention of replacing my taupe pair of dickers for a colour which was slightly more versatile. After finding out that these were being stocked locally at Workshop, I jumped at the chance to purchase them, and they were just how I remembered. Incredibly soft suede, and perhaps the only shoe that I haven't had to 'break in'.
Shop my five favourites: