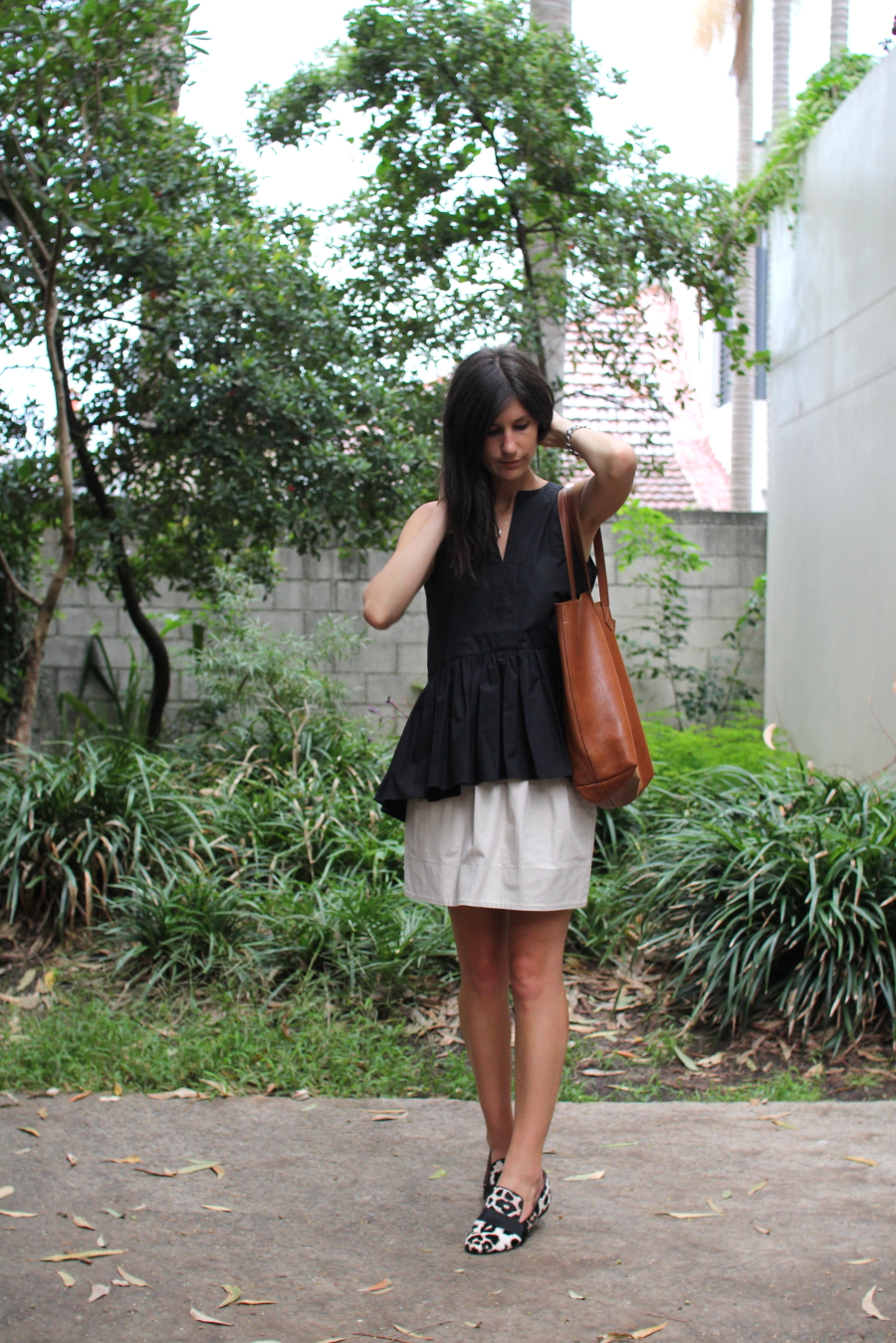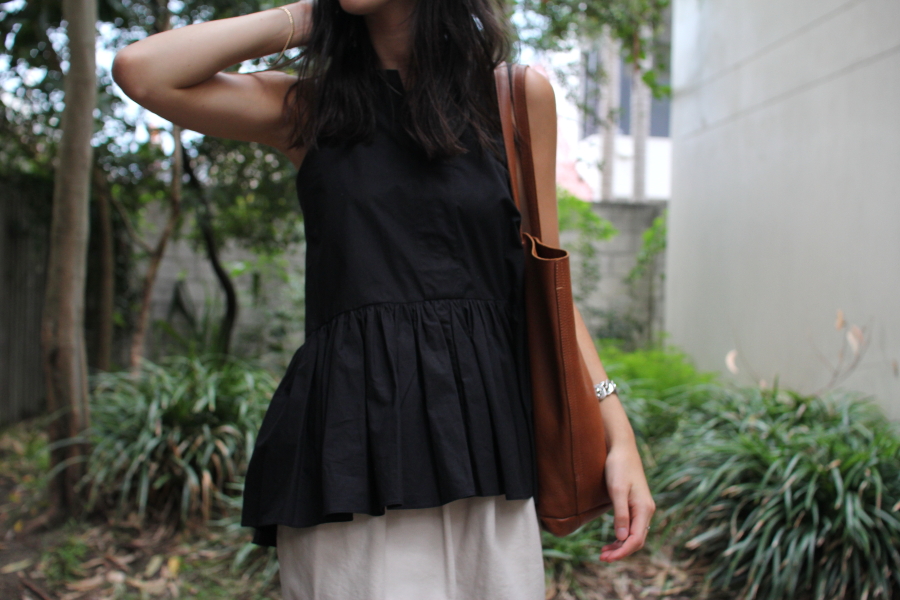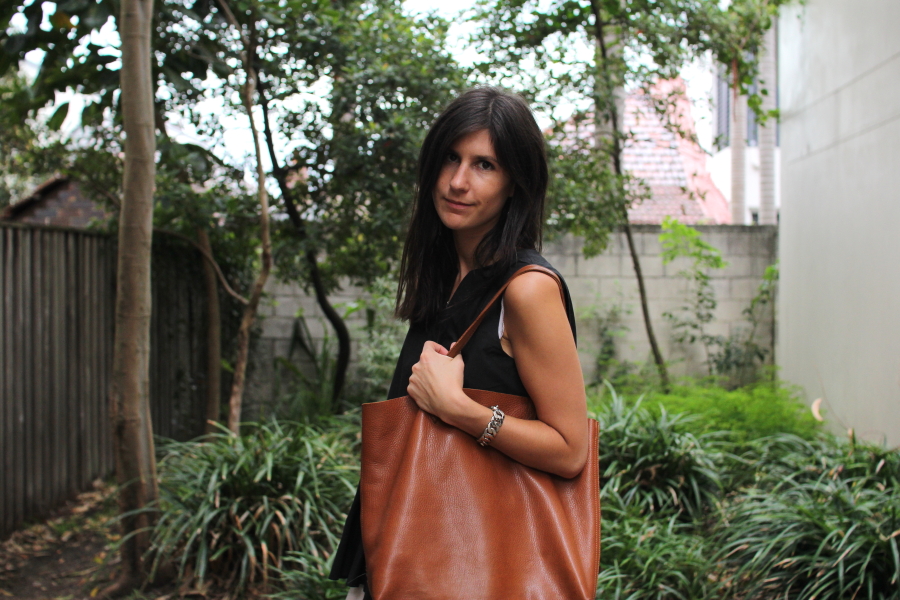 Tibi peplum top, Karen Walker skirt, Seed Heritage ocelot loafers, Cuyana leather tote bag (similar here), MBMJ katie bracelet
Who am I kidding, really? The days of sleeveless tops and bare legs sans socks (or tights for that matter), are well and truly numbered, as the thermostat has dropped just a little bit more than I'm comfortable with. As most long weekends dictate, there's a fair amount of 'down time' associated with them – which as a general habit, I can't help but connect the dots to beach getaways where the damp sand crunches beneath your feet and the air is scented with the freshness of the great big blue. Wishful thinking, I suppose, yet when comparing it to the April frost in Wellington, there's plenty of reason to be just a little bit optimistic.
While the beach wasn't on the cards, long walks along the coastline, and impromptu adventures from Surry Hills to the CBD and back most certainly were – in between long bouts of ferocious rain of course. I might not be quite ready to layer on the heavy woollen coats and thick leather leggings, but I'm admitting defeat. It's definitely sweater weather from here on out.
Get the look: