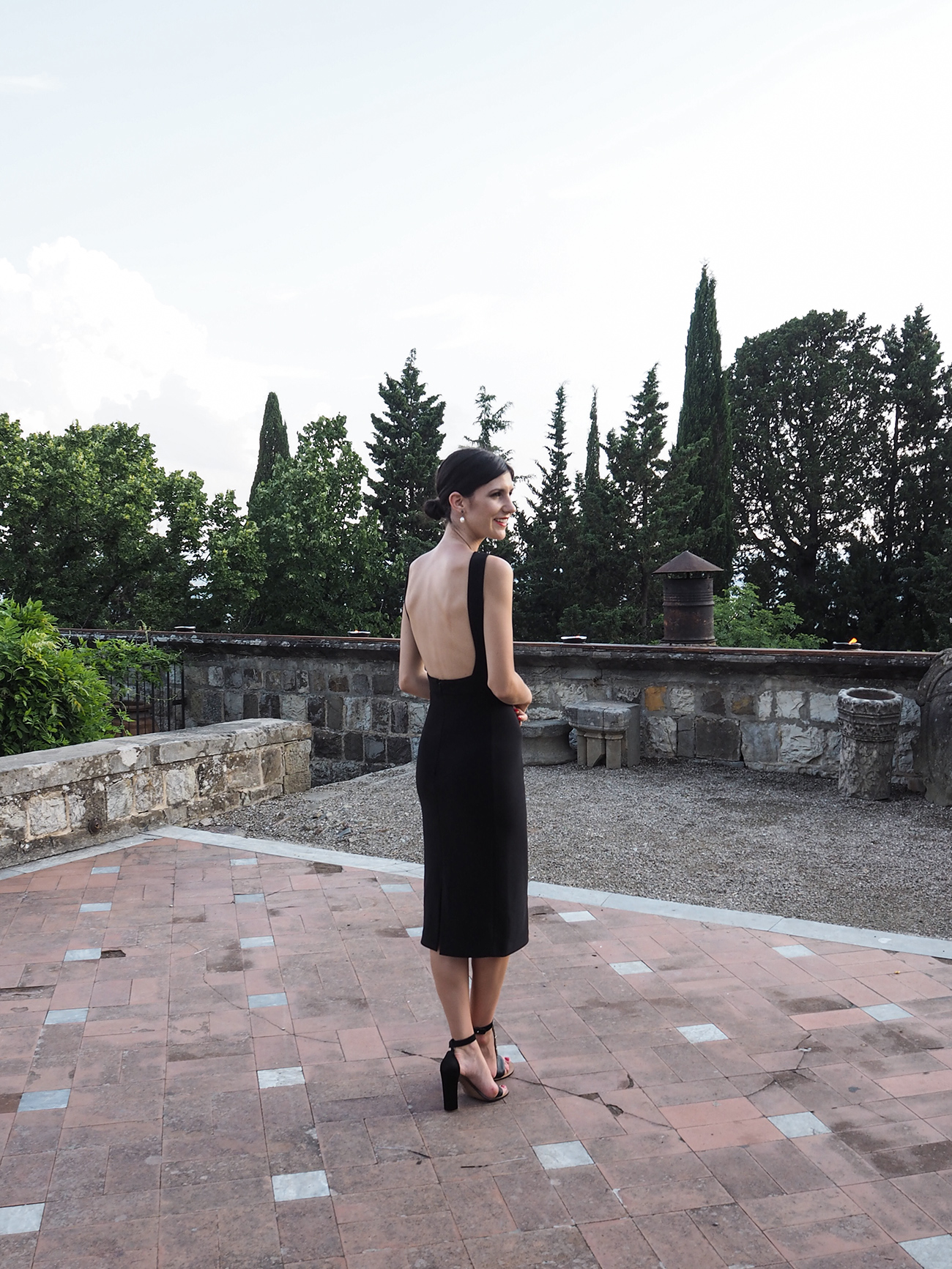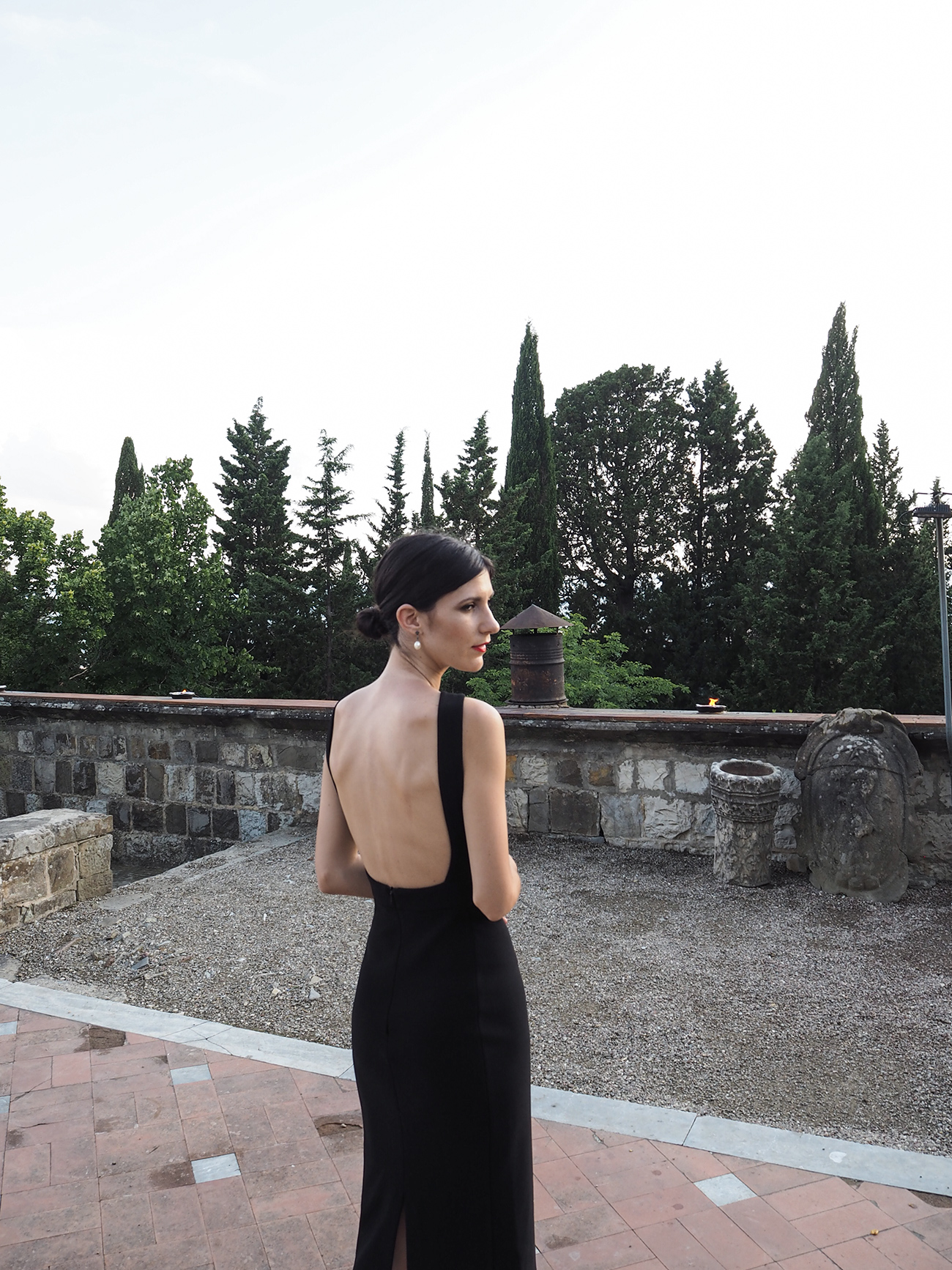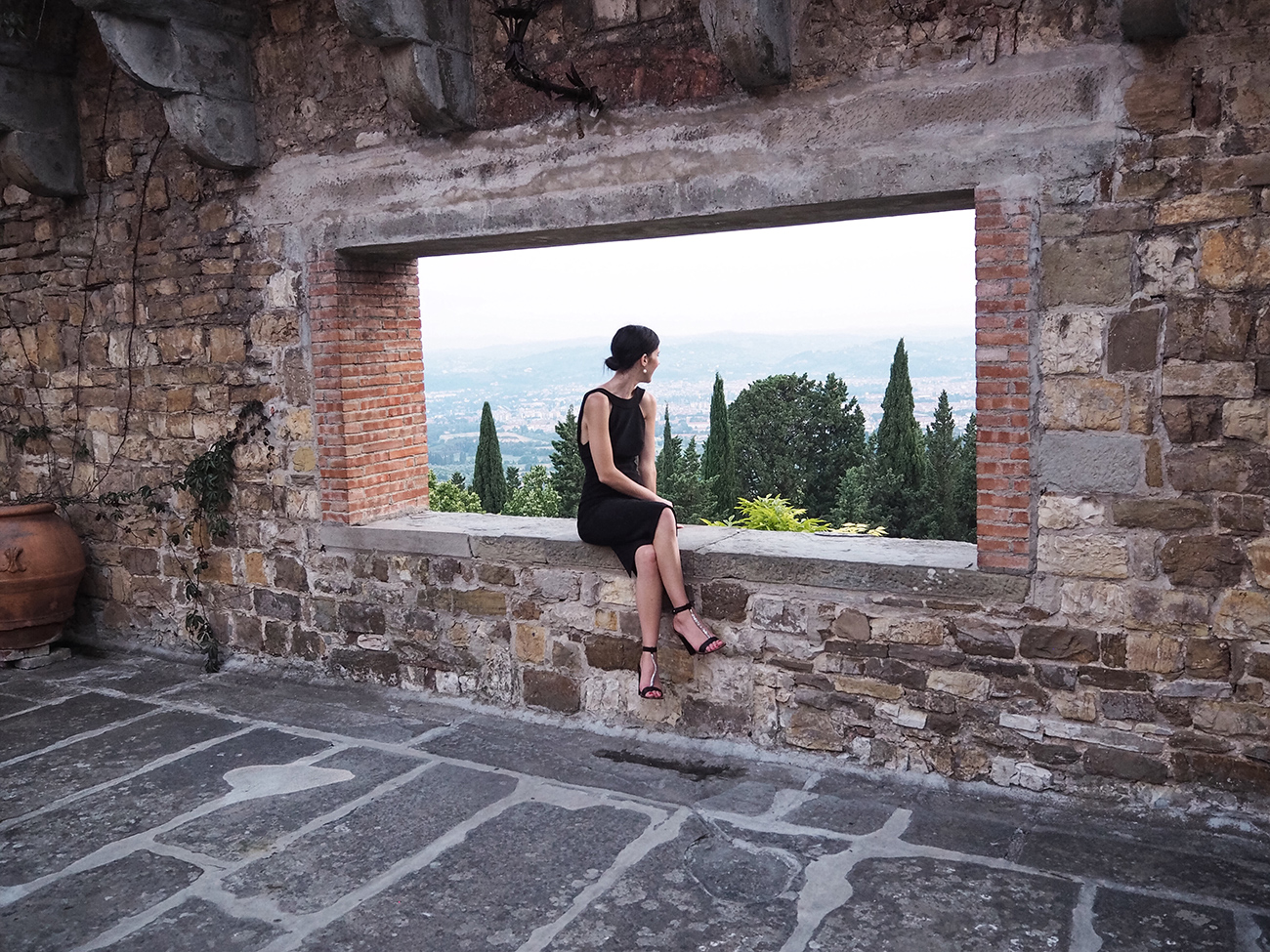 Dion Lee dress (I also love this style!), Chloe embellished heels
Basically breaking all the rules I mentioned in part one; for Luke's brother's wedding in the rolling hills of Tuscany, I opted for this little black number from Dion Lee. Admittedly, I spent the better part of three months trying to track down something that a) didn't break the bank, and b) wasn't black, and in the end, instinct won out. Black FTW right?
I think we can probably all agree that the tradition of not wearing black to a wedding is a little antiquated; these days, I think you're more likely to spot a guest wearing an LBD than you aren't… or at least that's what I figured as I was in the process of trying to talk myself out of buying this dress while in the changing room. And just for the record, the navy was already sold out in my size, and as far as I'm concerned, a girl can never have too many little black dresses. And I figure, where you're unsure, getting the 'all clear' from the bride is always going to be your best bet, especially if it's going to be a particularly intimate affair.
I'm fairly certain I can count the number of times I've worn anything fitted like this in the last five years on one hand, so if there's one piece of advice that I think is worth sticking by, I would say: don't be afraid to step out of your comfort zone. x