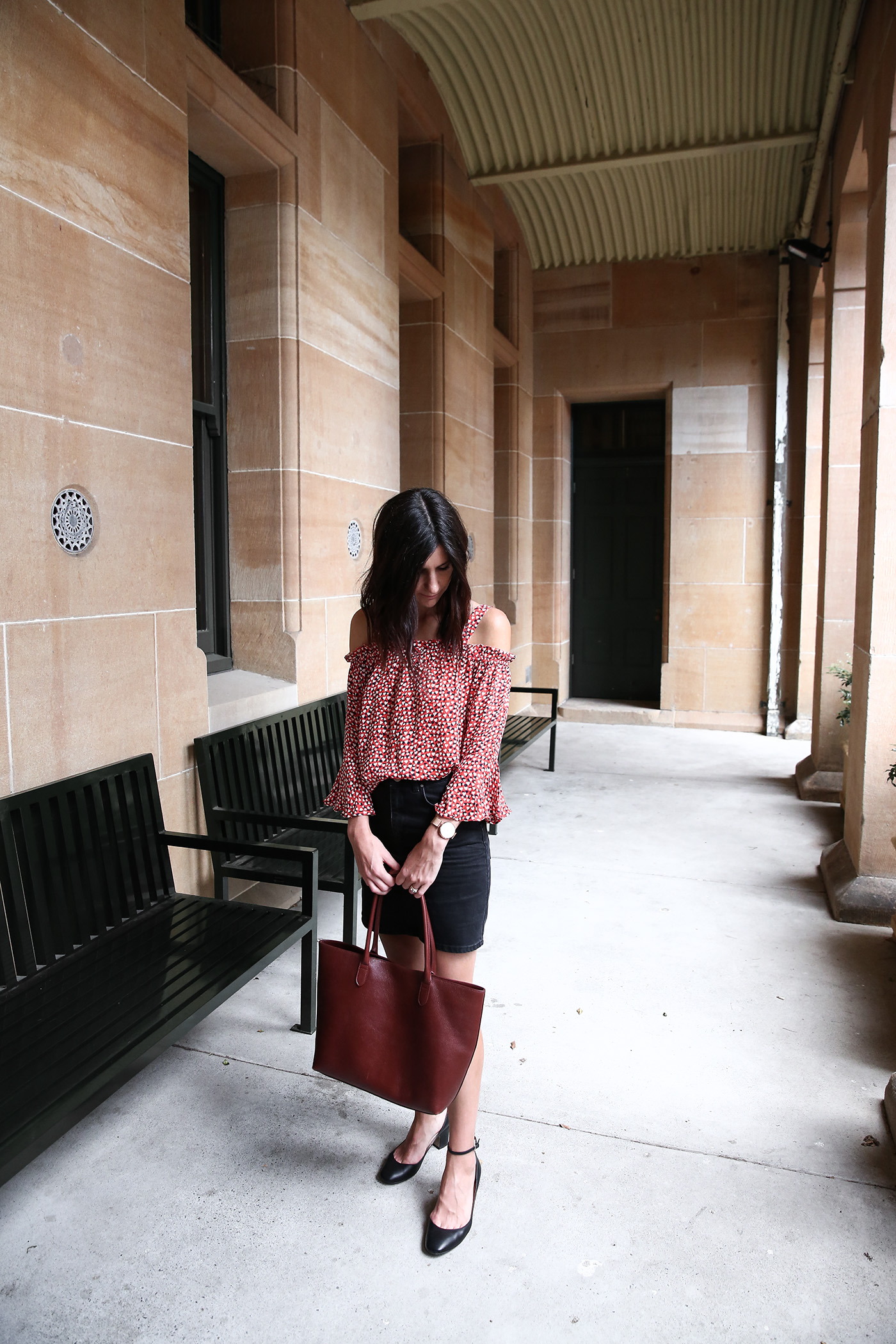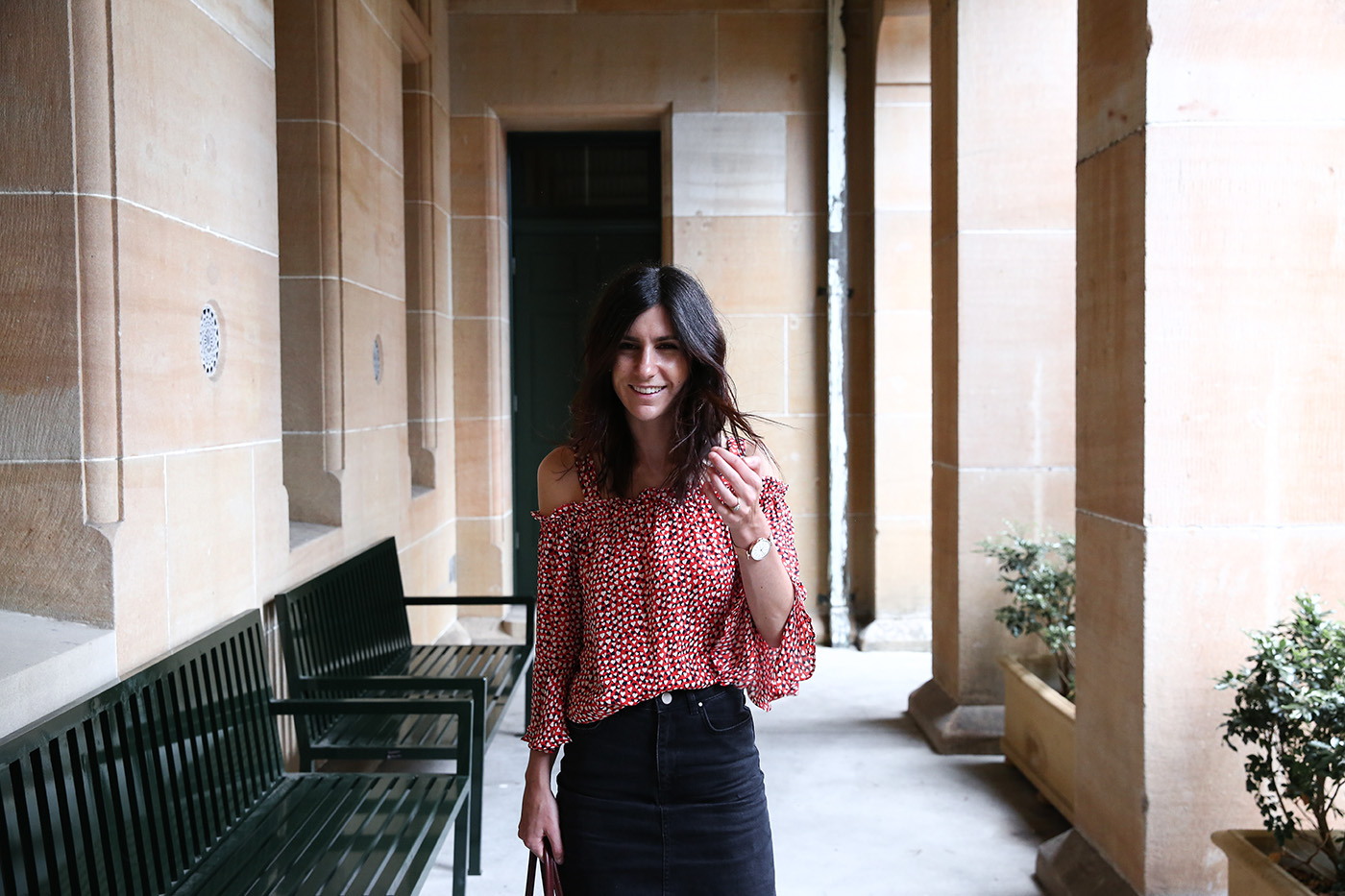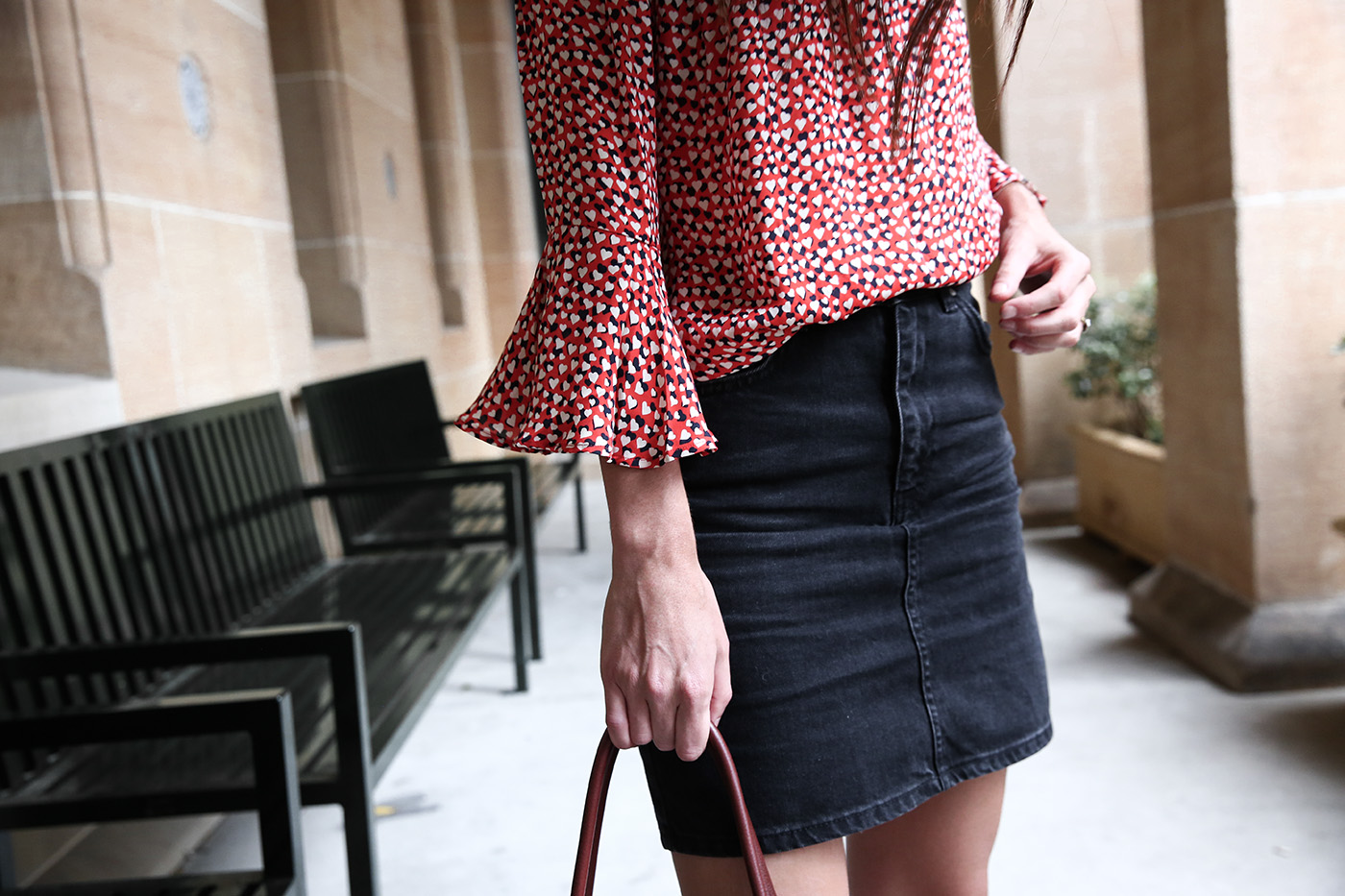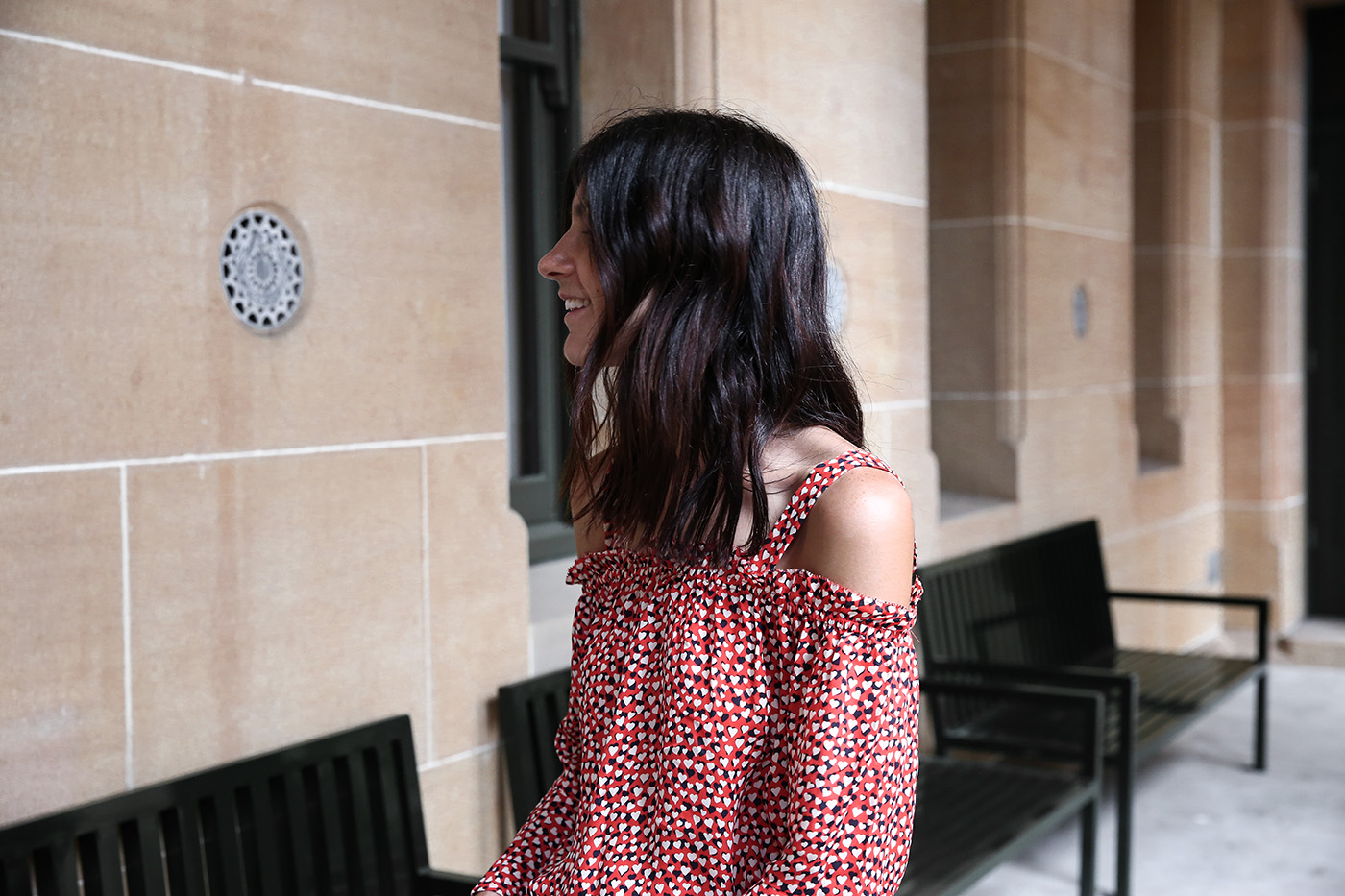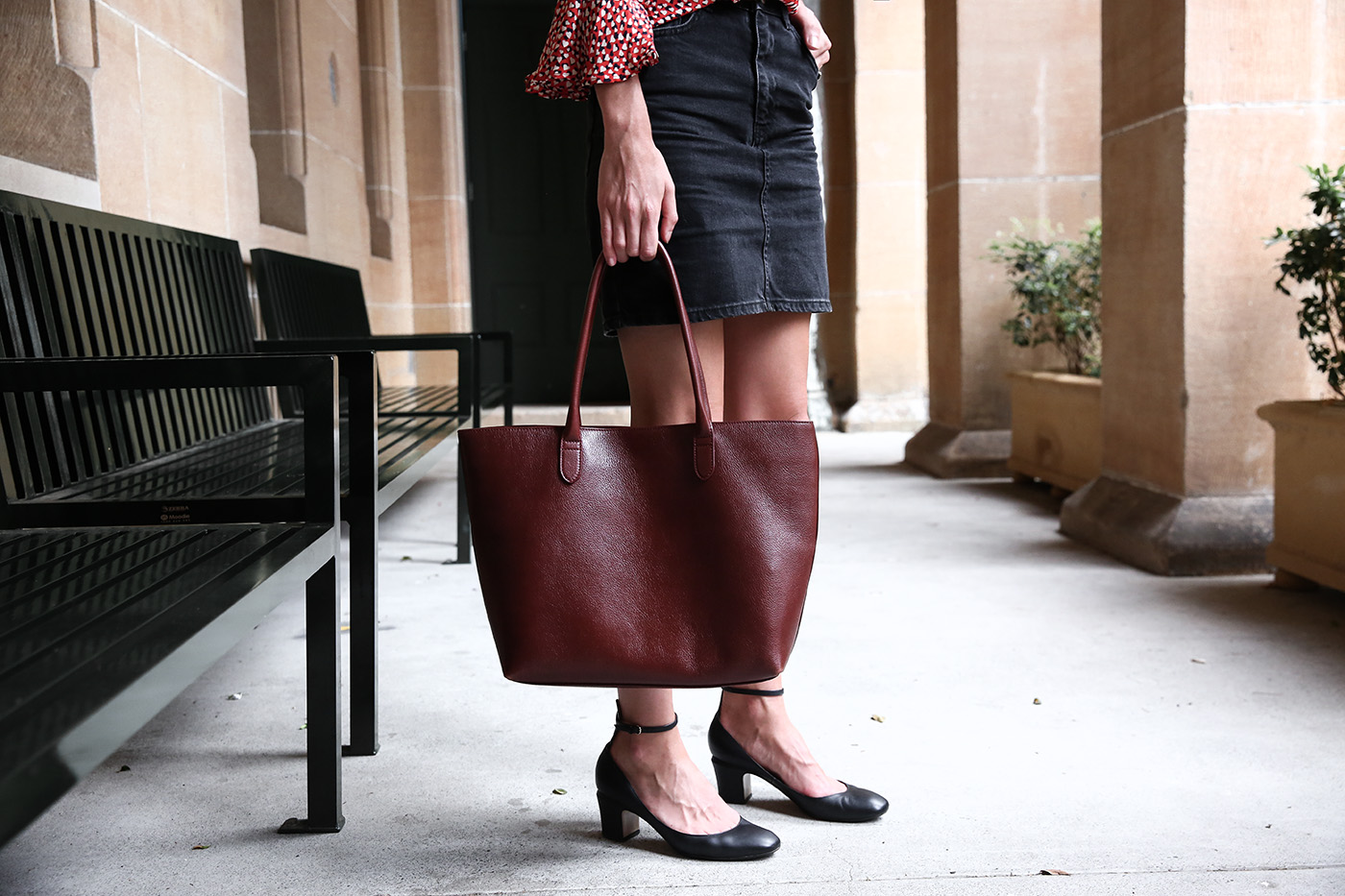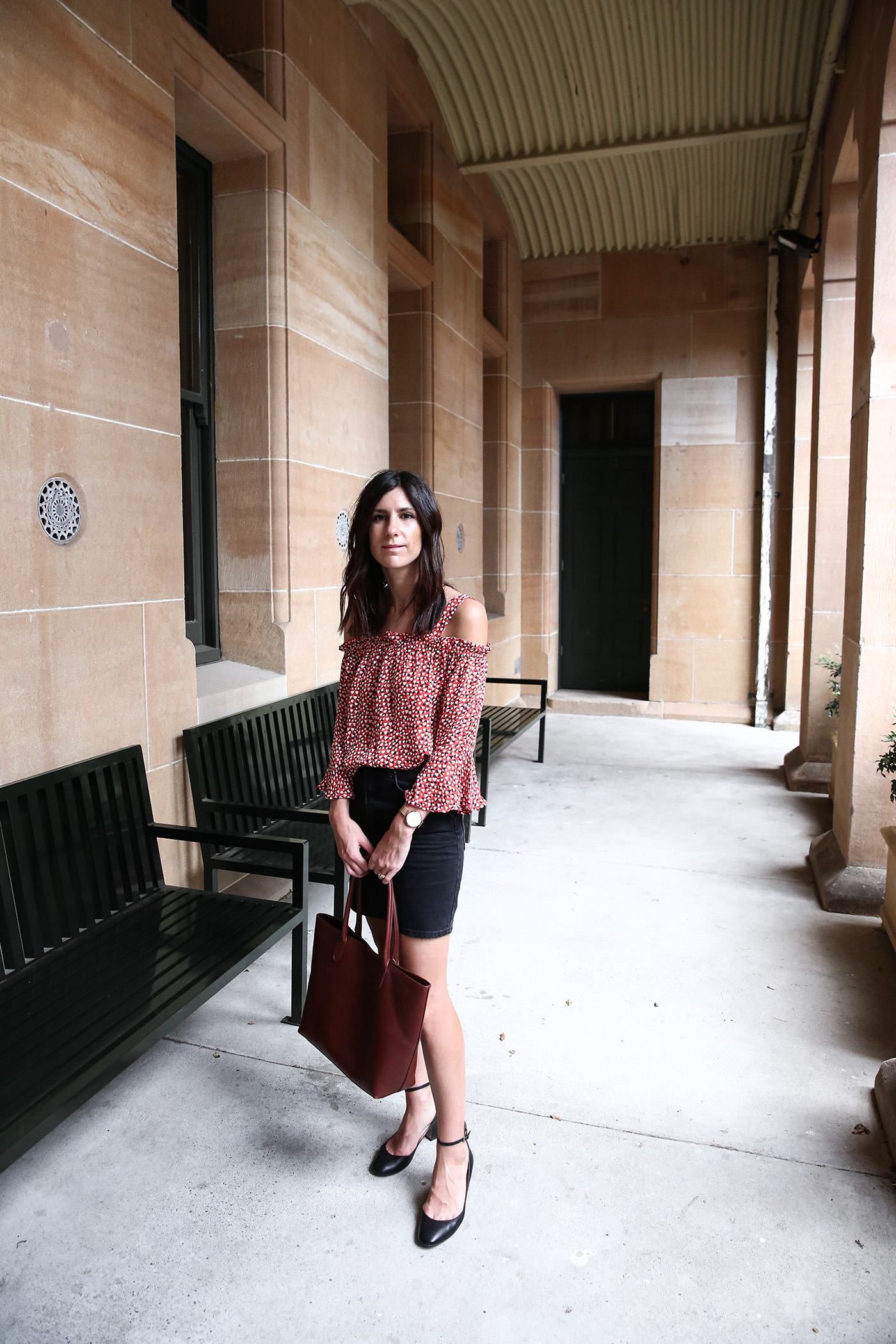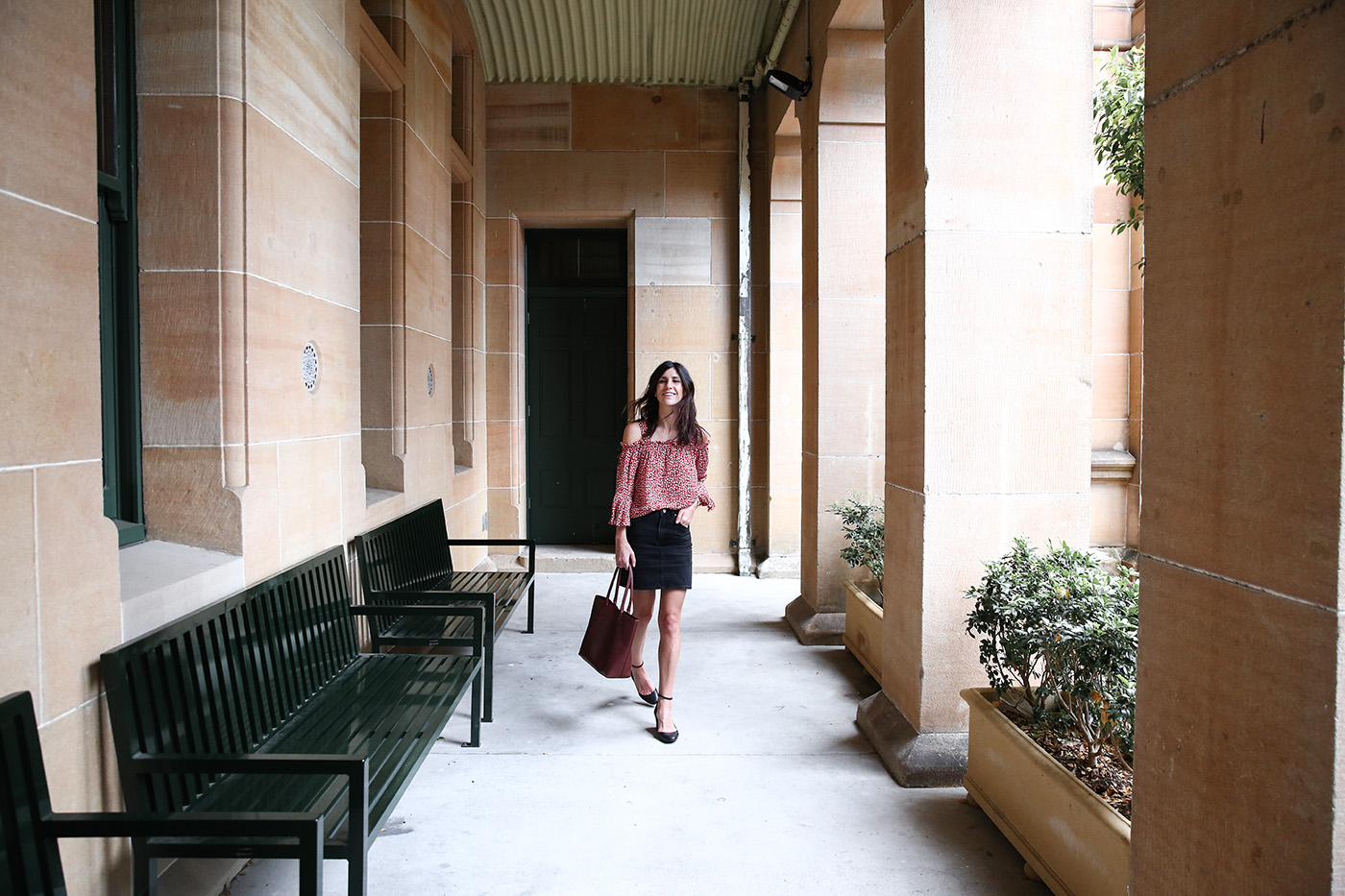 J Crew cold shoulder top, ASOS black denim skirt, Valentino tango pumps (affordable dupe), Linjer soft tote bag (also similar), Skagen watch (also here)
I think you all know about my style resolution to refresh my wardrobe and focus on wearing a little more colour, and this outfit is the perfect example of something simple, with a hint of colour thrown in for good measure. This micro-heart printed cold shoulder top from J Crew was one of those fanciful sale finds that seemed too good to pass up, despite it being a rather bold choice for me on the colour spectrum.
What I love most about this top is that it's full of subtle details, from the statement cold shoulder cut outs, to the flounced sleeves and the delicate draping of the silk, which makes it one of those pieces that should be the focal point of your outfit whenever you wear it. Personally, I love the way that it looks paired with a pencil skirt – denim has been my go-to this summer – and a pair of block mid-heels (or anything you can run around in, really…), equally as much as with a beige a-line mini skirt, like I wore during our recent trip to the Maldives.
Given how much colour has been creeping into my outfits as of late, I think we can probably agree that I'm embracing my style resolutions for the year wholeheartedly. One thing I'm excited for, is to see how my winter wardrobe evolves as a result of that, particularly given that I'm trying to make a real commitment to stick to my resolve of shopping less, especially after I well and truly fell off the bandwagon in 2017, but I'll probably be talking about that a little more in another post…
How do you like to inject a hint of colour into your outfits (if at all!)? x