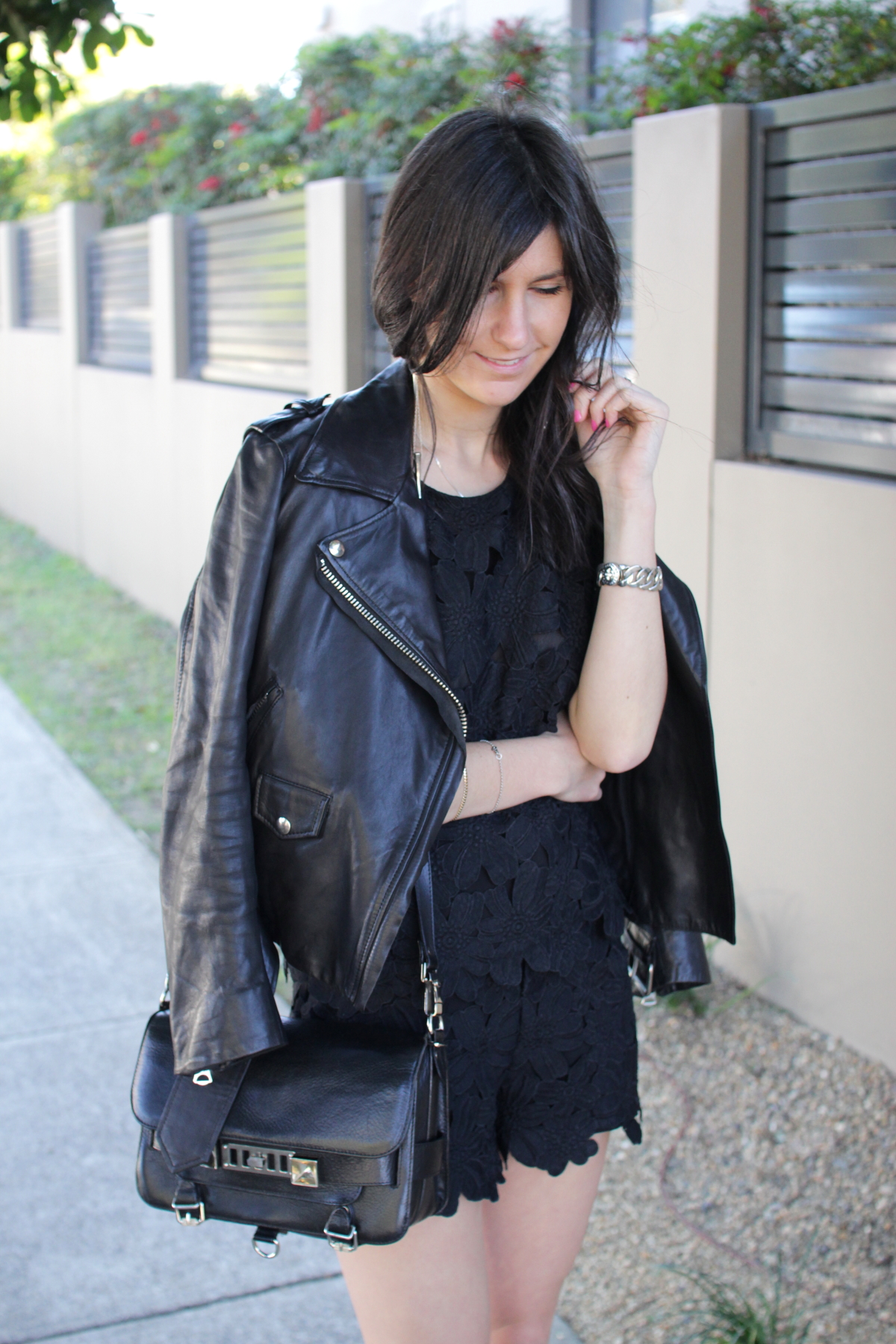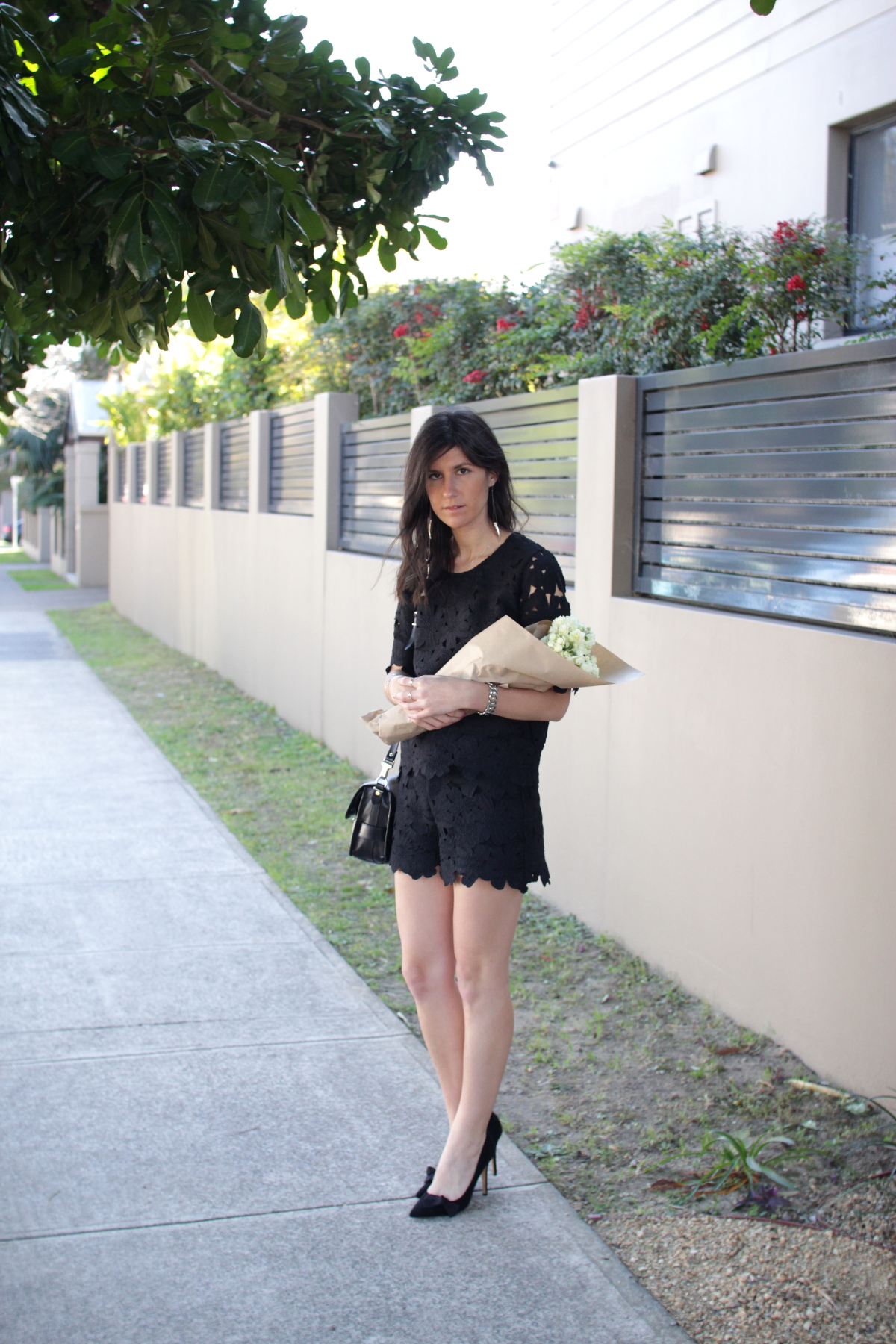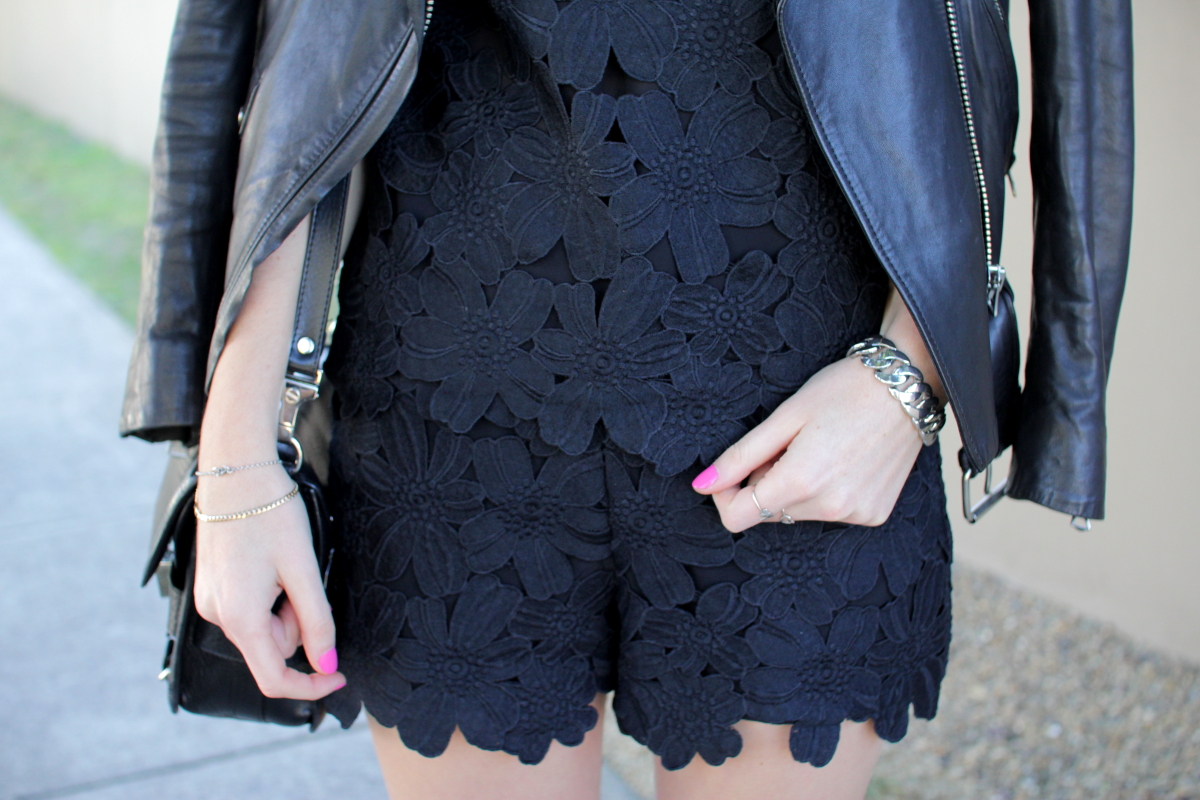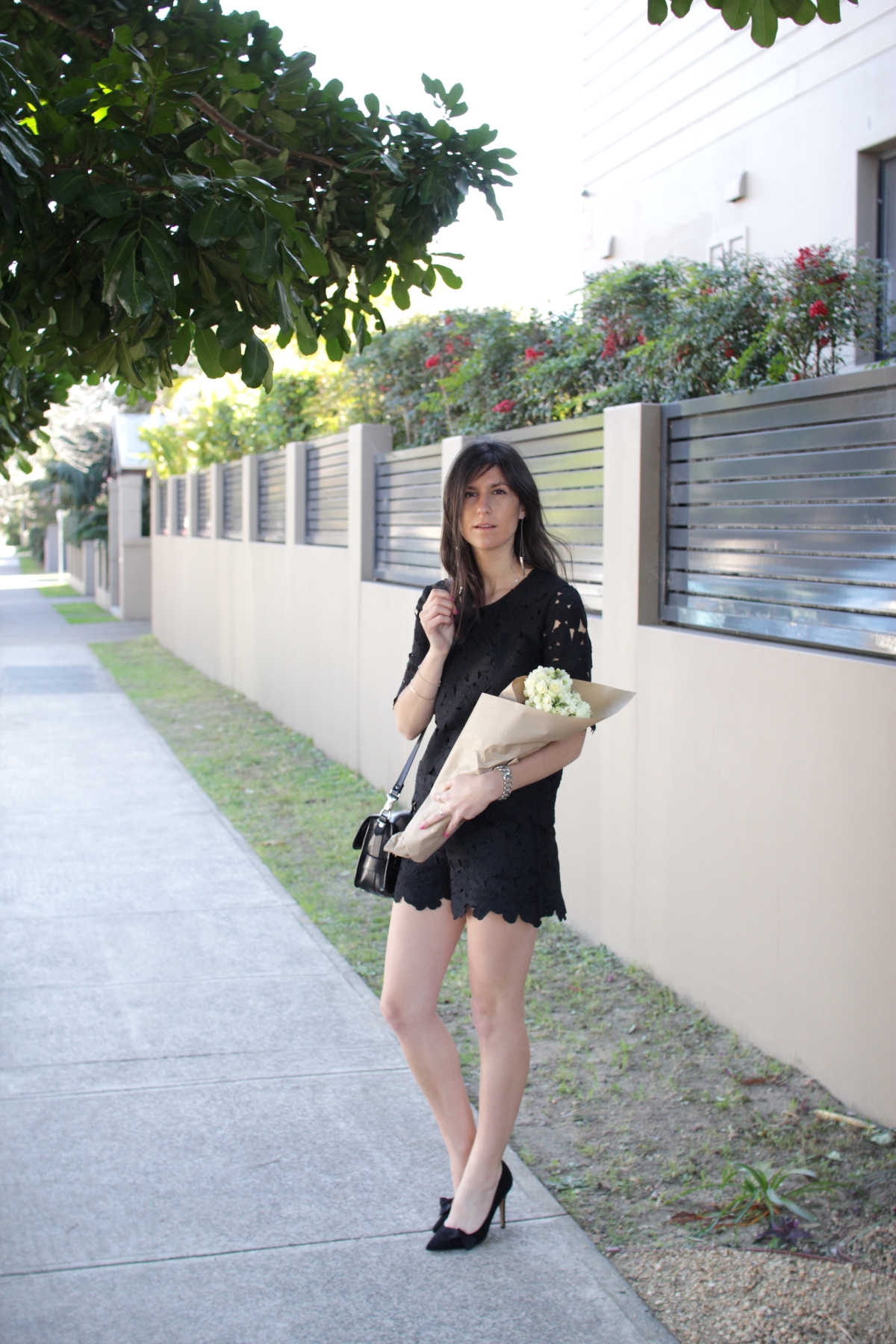 Liam biscayne top, Liam biscayne shorts, Acne Studios leather jacket, Isabel Marant heels, Proenza Schouler PS11 satchel, Karen Walker heart ring, MBMJ bracelet
Every Saturday morning, following my run along the Bondi to Bronte coastal walk, I drop by the markets to pick up a quick snack (Saturday pho anybody?) and pick out some flowers for our apartment. Living just a five minute walk from the beach, I'm lucky enough to make this a reality every morning of the week, if I'm inclined to get out of bed early enough. So sometimes, on those Saturday mornings, I skip the run, and just head straight for the flowers. As a creature of habit, I'm generally drawn to a bunch of spindly frothy baby's breath, or freshly cut tulips – sticking to what I know best, although what girl can resist a baby dandelion or a pale pink rose?
And it would seem, it's only in Sydney that you could expect to get away with a floral short suit combo mid-winter, and where better to do it in than in Bondi. With RUBY and Liam's Spring Summer collections already launched in store, I quickly jumped at the opportunity to shoot a few of my favourite pieces, with this biscayne appliqué set from Liam's Interchange collection topping the list. Raw edged floral lace appliqué in a slightly faded black is a subtle nod to the Spring floral trend, and doesn't scream of that Devil Wears Prada cliché. I'm planning on picking up my own set when I head home to Wellington next month, and love the option of wearing it together as pictured, or individually to complement the rest of my wardrobe. I'm thinking slouchy silk blouses tucked into the shorts or a contrasting fitted crop, and the jagged lines of the blouse paired with a pair of sleek trousers and a high heel, naturally.
I'll be posting a couple of my favourite looks from RUBY's Diamonds collection throughout the week, so keep an eye out as I look to transitional dressing and working the off the shoulder blouse.