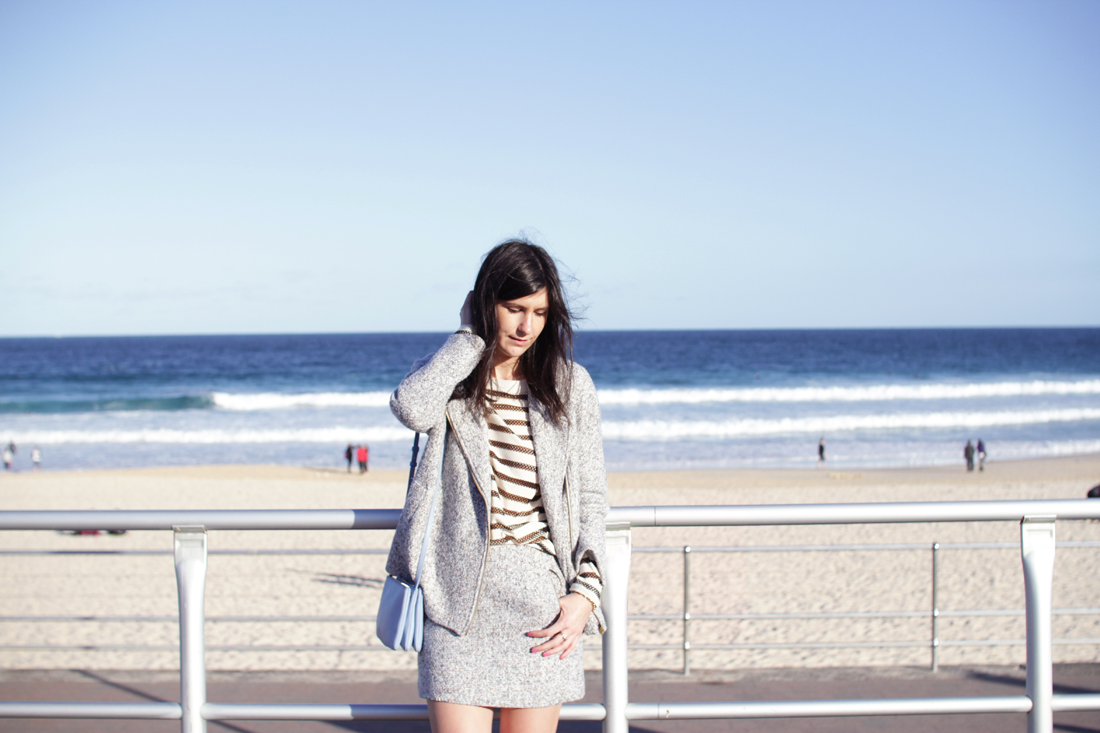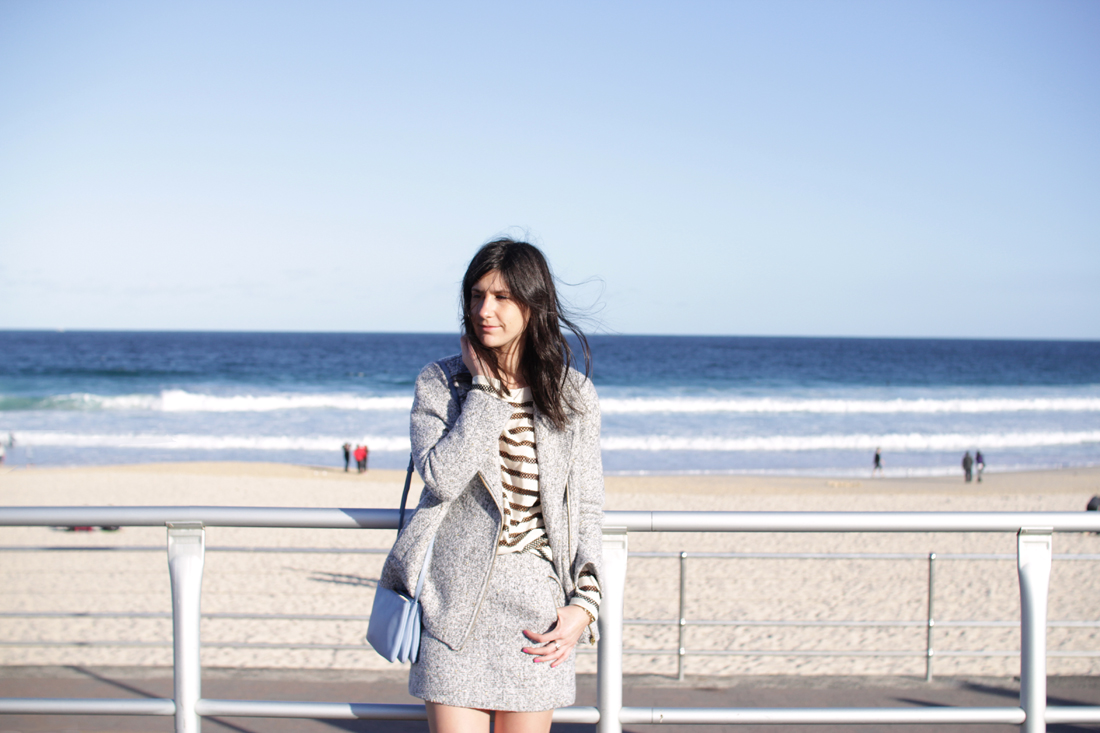 RUBY Las Palmas longsleeve top, RUBY cabazon coat, RUBY cabazon mini skirt, Celine trio
Living in Wellington, there's two seasons; an Autumnal Spring (it's a mixed bag, really), and Winter. Okay maybe there's the odd nice day – and everyone knows that you can't beat Wellington on a good day – but for the most part, if you're without a lightweight jacket during the 'in-between' seasons, you're in trouble. On the bright side, it's given me the opportunity to handle transitional dressing – the leather jacket, a cotton stripe coat, or in this case, a lurex threaded oversized biker jacket.
It's all about the layers. A breton striped top with a cotton shirt underneath, a silk frill tank just visible from under an oversized sweatshirt, mixing the heavy with the lightweight. Semi-sheer tights with woollen grey socks scrunched around the ankles just peeking out of the top of a pair of chelsea boots. As the days heat up, peel away at the layers until all you're left with is a silk tank and the skirt (or in my case, the las palmas mesh stripe top, a literal breath of fresh air), rinse and then repeat in reverse.