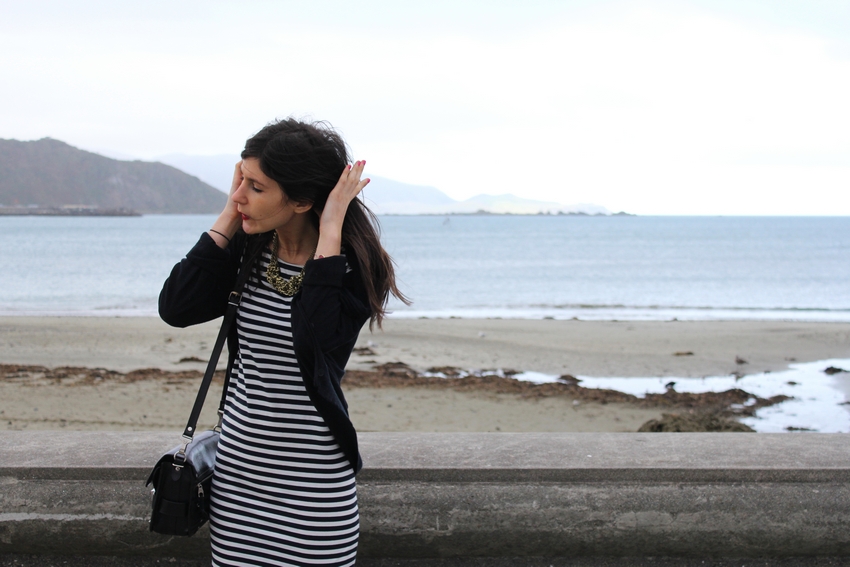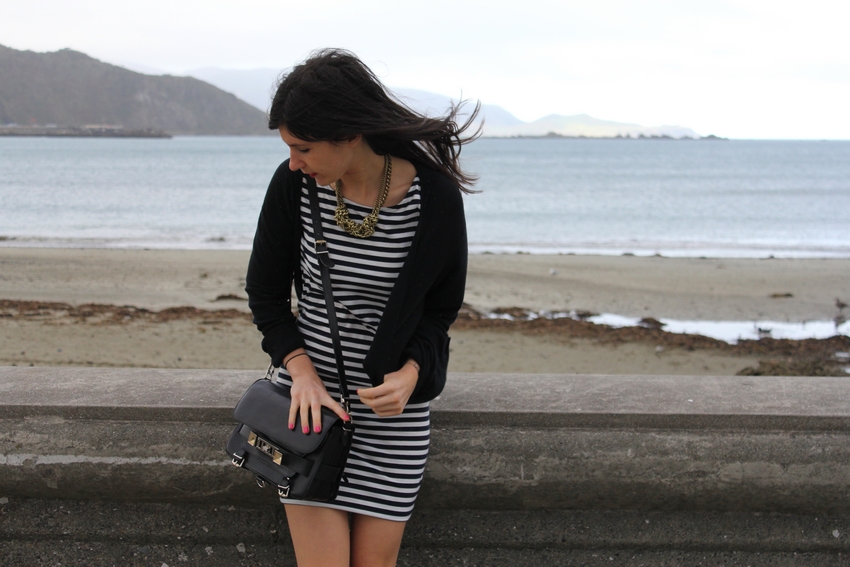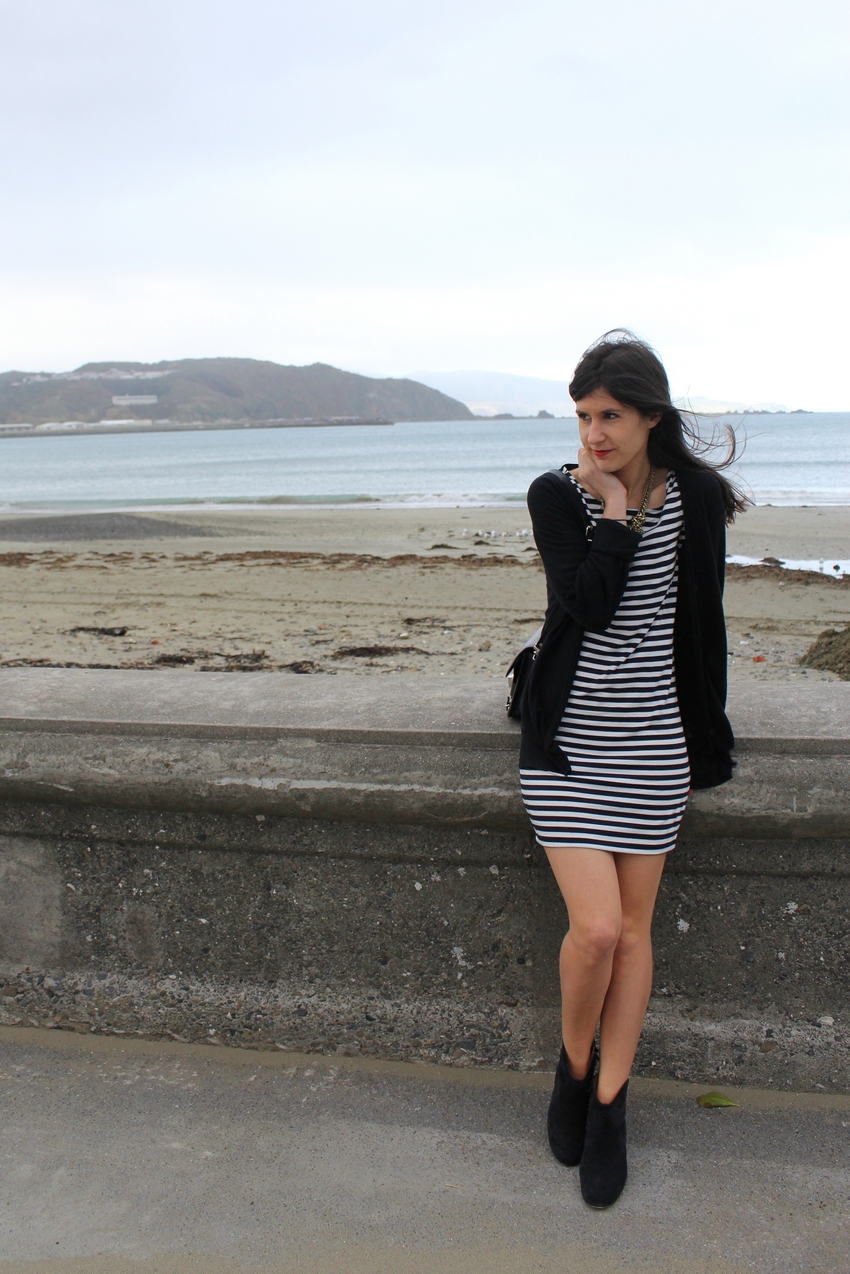 Only stripe dress, T by Alexander Wang cardigan, Isabel Marant dicker boots, Proenza Schouler PS11 bag, Adia Kibur necklace
It's the weekend before Fashion Week, that one last calm before the storm hits and you find yourself completely rushed off your feet. Not that I'm complaining of course, there's nothing like a little adrenaline (or coffee) to keep you going when you'd otherwise rather be curled up on a plush couch watching your favourite TV series (Homeland for those wondering).
We took these photo's a few weeks back on one of those uncharacteristically warm winter days, which rather predictably happened to turn within minutes. The clouds quickly rush over, the wind picks up, and all of a sudden you're questioning your decision to even leave the house without a beanie, scarf, and warm winter coat. Thankfully, there's never a shortage of small or quirky cafes to duck into to wait out the bad weather, or at the very least warm your bones until the rain stops.
With winter officially at its end, I'm questioning the need for a coat up in Auckland. Who ever knew that packing for one week away was so difficult?
PS. Don't forget I'm giving away two tickets for the Designer Selections Showcase this Wednesday. More details here.
Get the look: