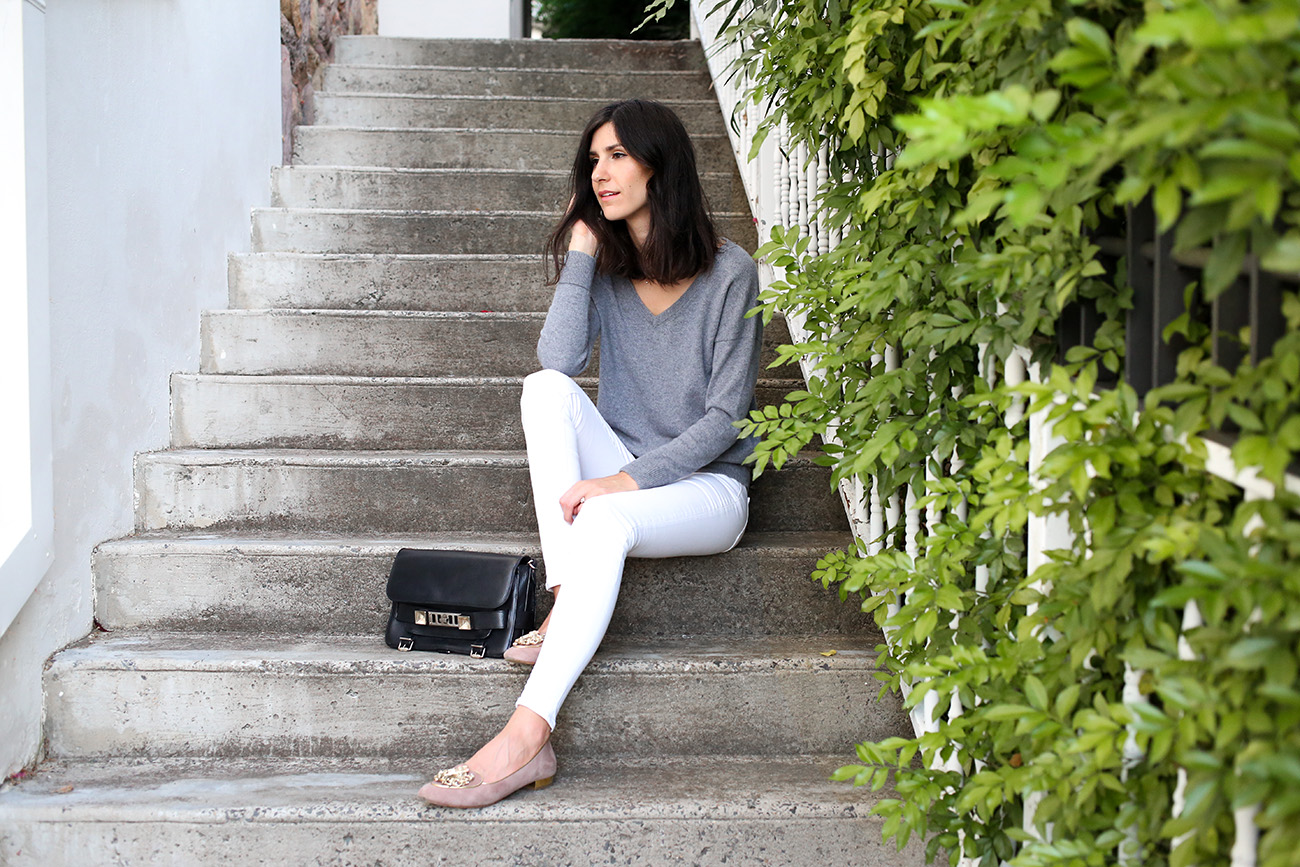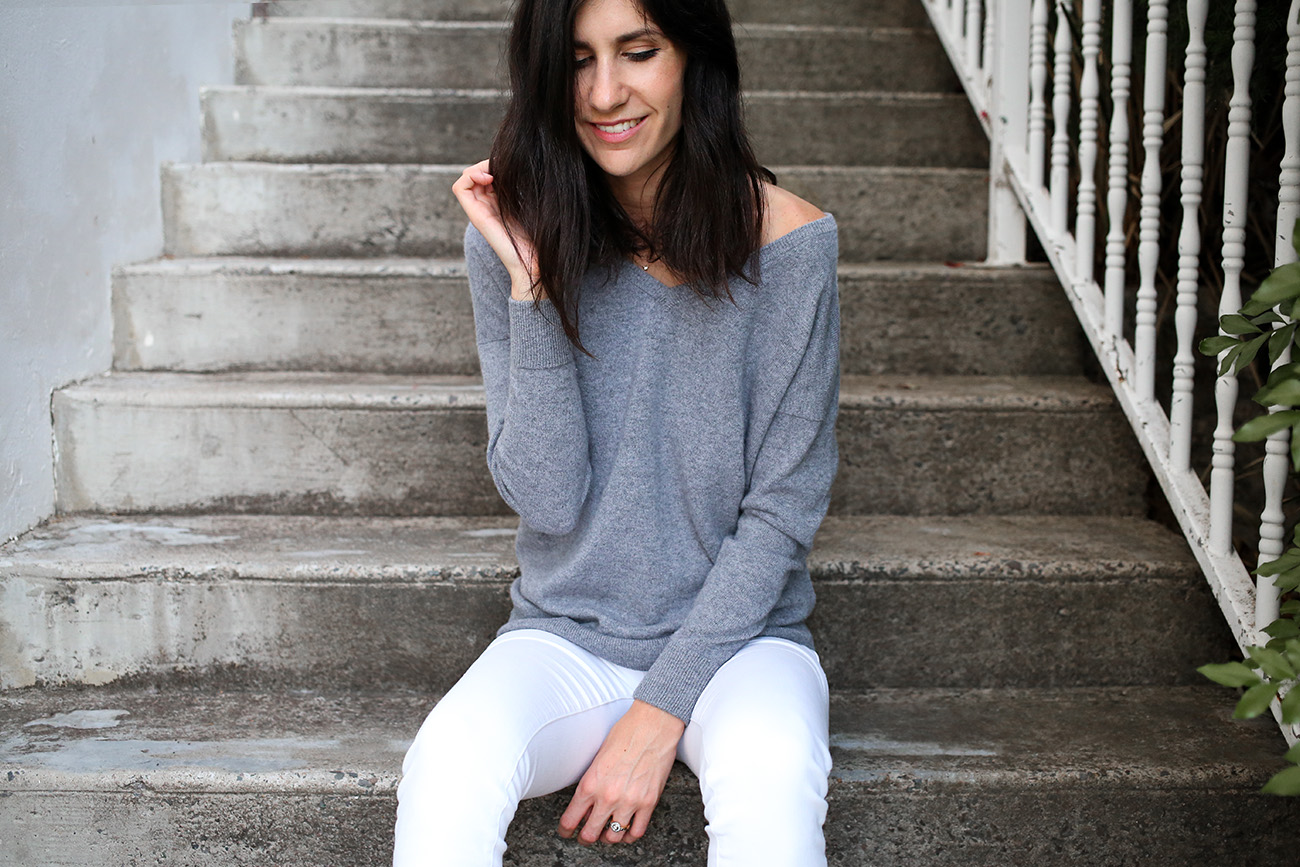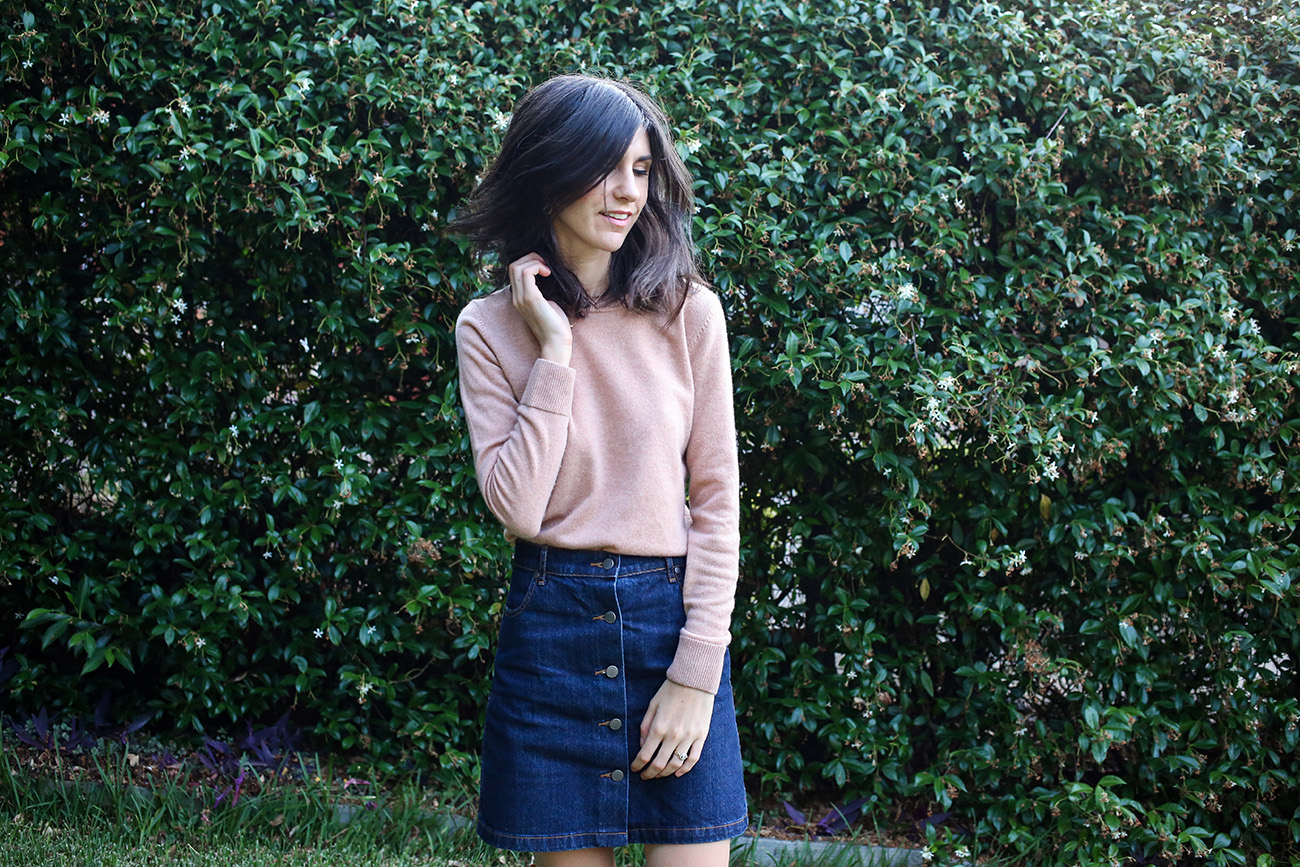 outfit one; Grana cashmere v-neck sweater, J Brand white skinny jeans, Charlotte Olympia virgo flats, Proenza Schouler PS11 satchel, Mejuri necklace
outfit two; Grana cashmere sweater, Grana button up denim skirt
If there's one thing that I'm all about, it's cashmere. It forms a major backbone of my year round wardrobe, and is one of the key pieces that I feel is 100% worth investing in; it's a little slice of luxury, and if you grab a simple oversized v-neck sweater, or a neutral-hued crew jersey, you really can't go wrong.
We might be coming into summer here, but two of my latest cashmere additions – and admittedly two of my new favourites – have to be these two beauties from Grana. Perfectly oversized, and made from supersoft cashmere, these have been my new best friend when it comes to those balmy summer evenings that invite a cool breeze, not to mention that they've been the ideal companion for when the office air con gets a tad too icy.
I'm all about the simple styling – classic is best – so I'll usually pair my cashmere with some denim, or a luxe-looking lace pencil skirt when I'm in the office. For those of you in the northern hemisphere, I've shared three of my favourite ways to wear a cashmere sweater over on my YouTube channel – click here to check them out.
PS. Don't forget that you can get 10% off your order at Grana using the code JAMIExGRANA; personally, I've been eying up just about everything available in the new vibrant 'Rio Red' hue – talk about festive!