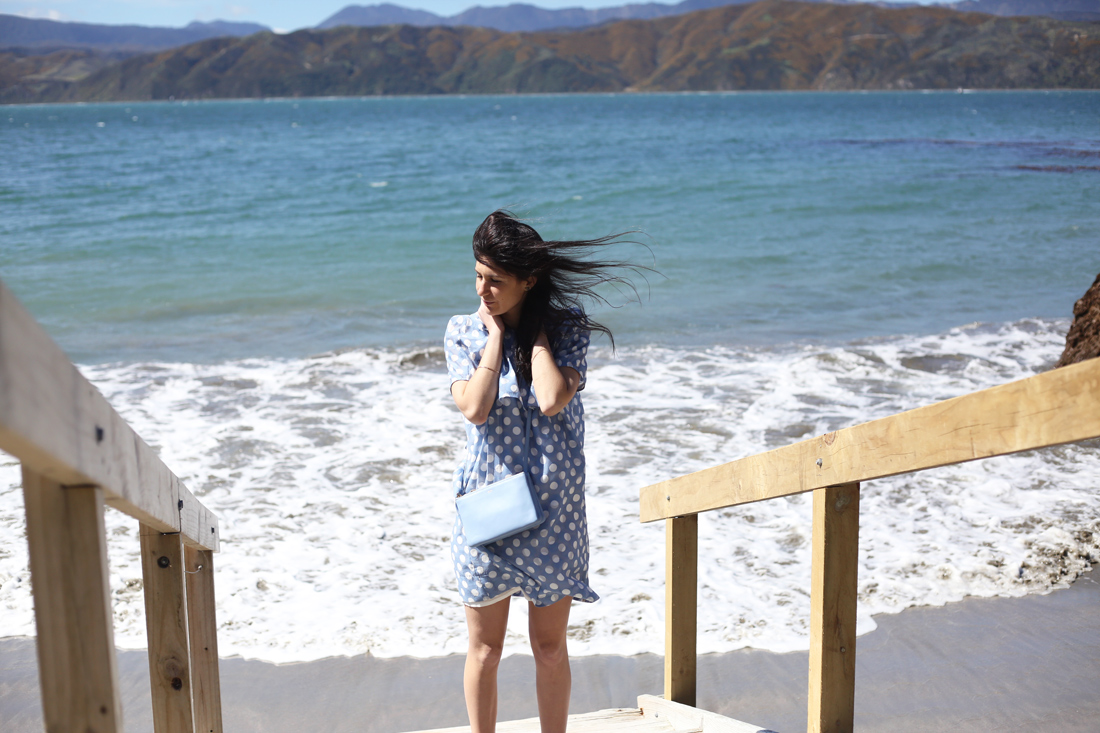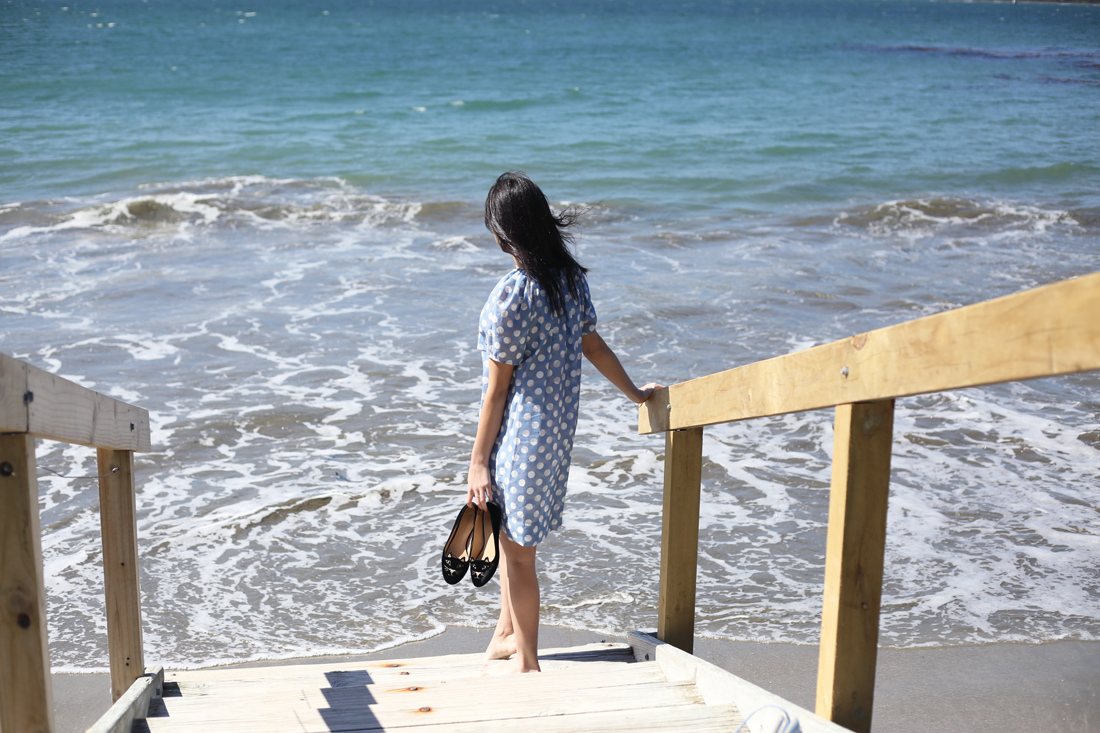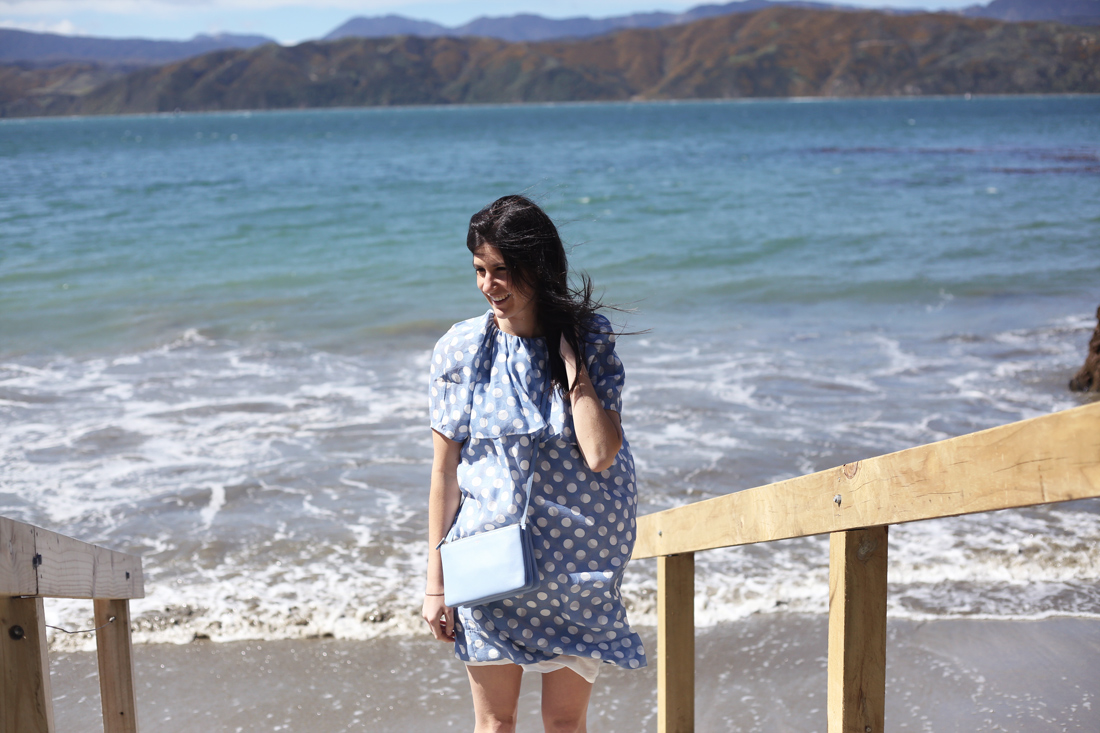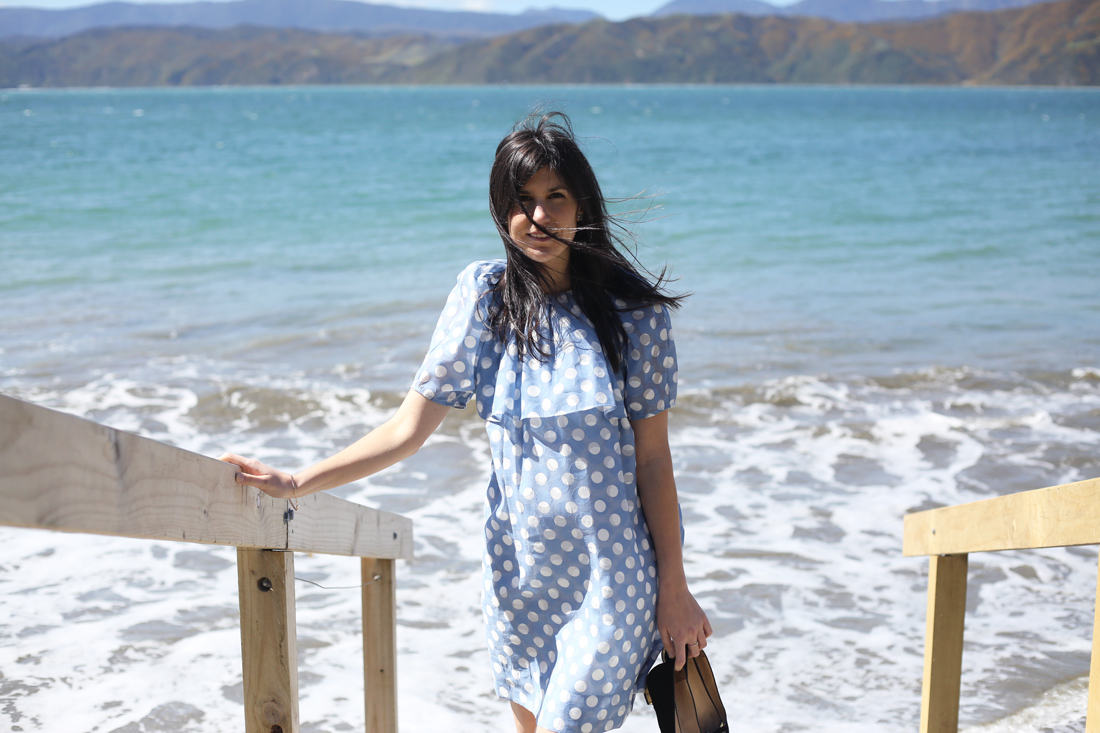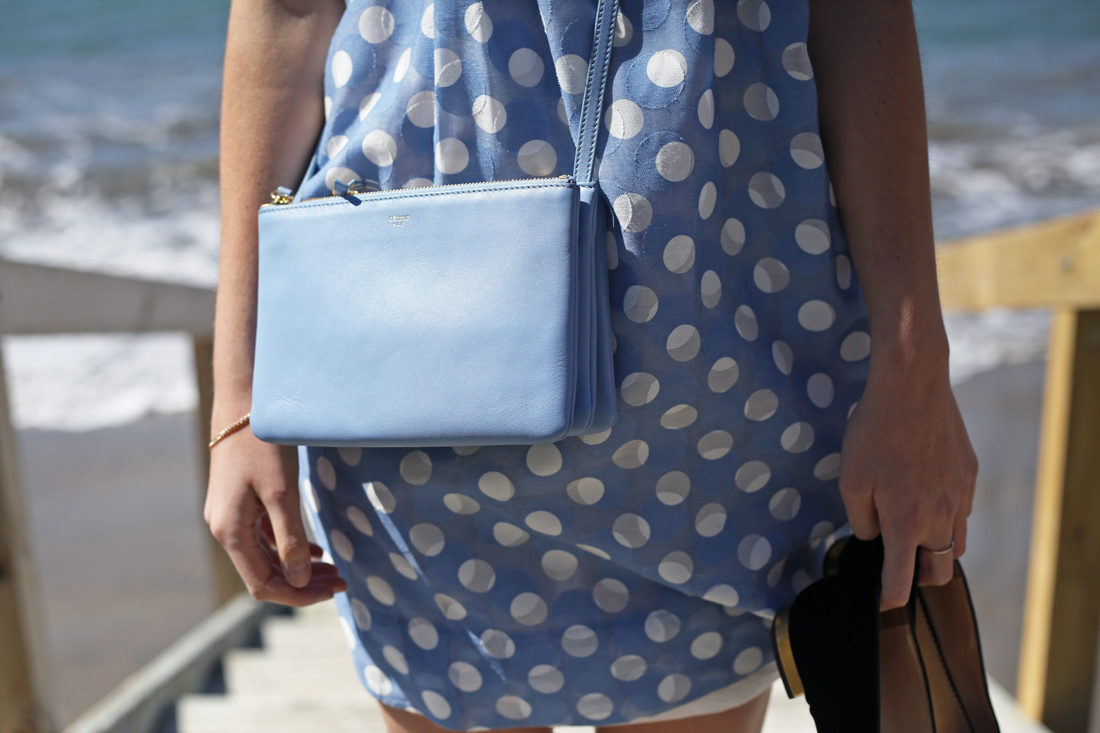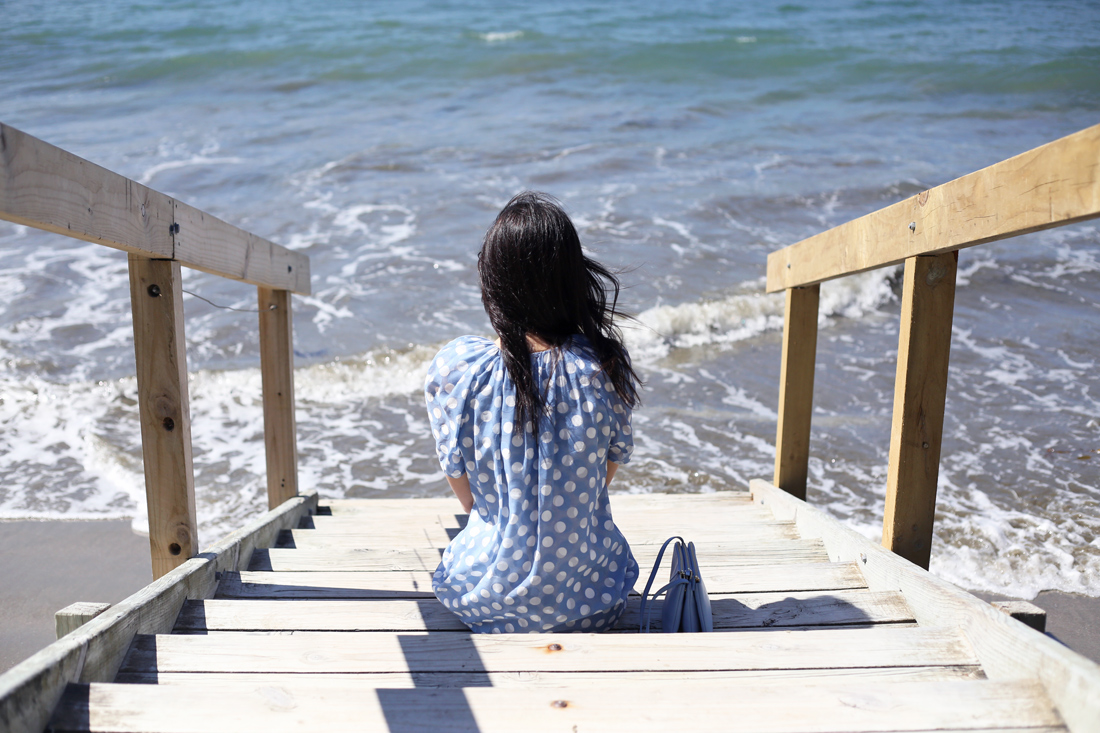 Karen Walker polka dot dress (similar), Celine trio (and it's on sale too!!), Charlotte Olympia kitty flats
Bare legged and jacketless, braving the winds of an icy Southerly; now there's a Wellington welcome that I've not yet forgotten. Some things never change. Like my ever-growing appetite for angry coastlines with crashing waves, the need to eat salted caramel everything, or my incapability to leave Karen Walker empty-handed.
Even with a lifetime of memories in Wellington, it's still possible to uncover something new. For me, it's generally the coffee shops I never knew existed, or the winding staircases which hide large open spaces and intimate speakeasy's; or as luck would have it on my last day before returning home, the discovery of a stairway into the sea.
As it were, I couldn't resist taking advantage of an empty beach, rolling waves, and the newest addition to my Summer wardrobe (it didn't take long for me to 'break' from the wish list); a cloud-like polka dot confection of a dress. And that beautiful, big, blue.
Shop the post: