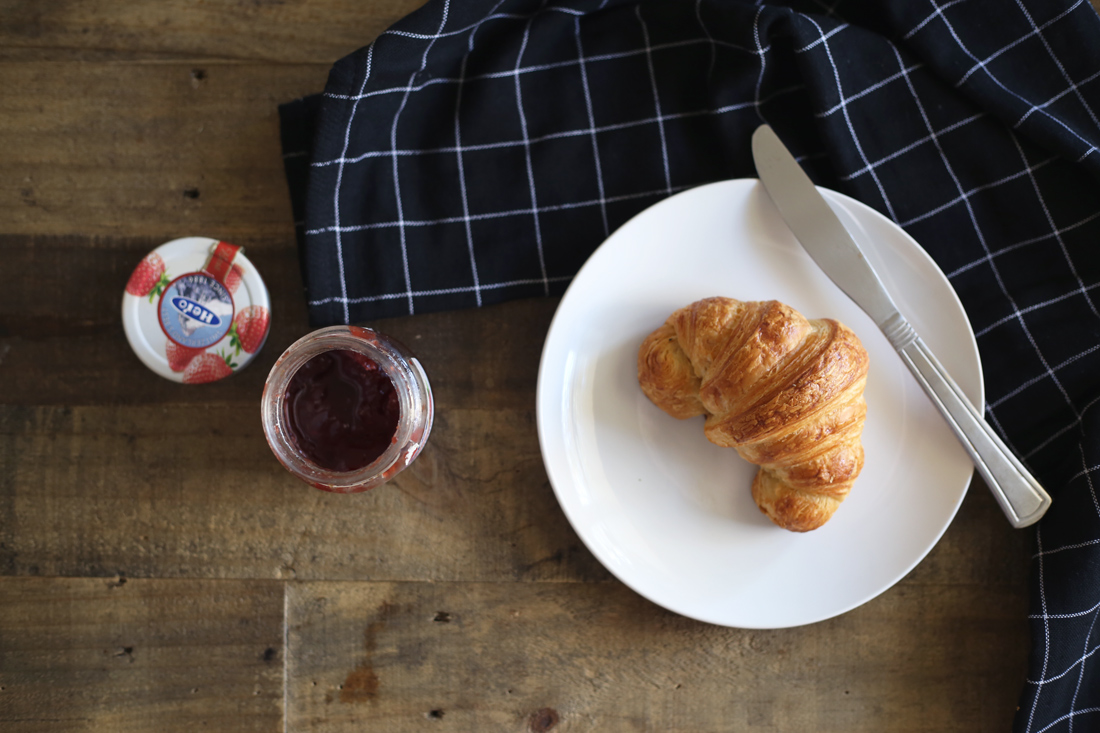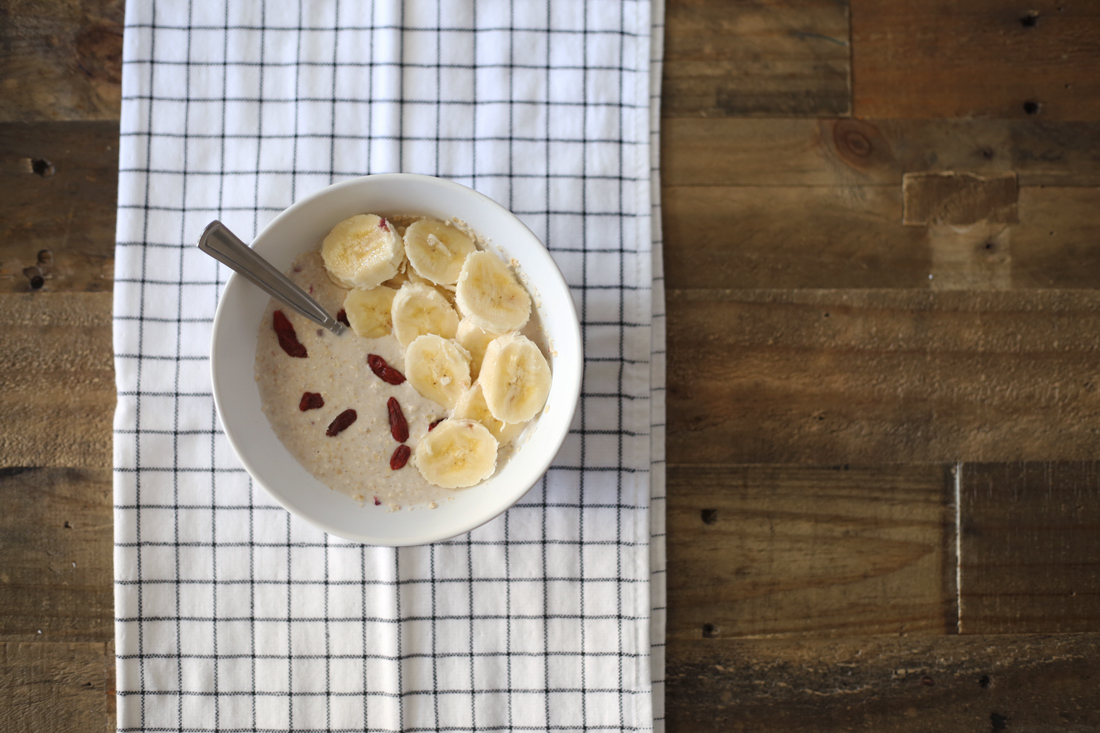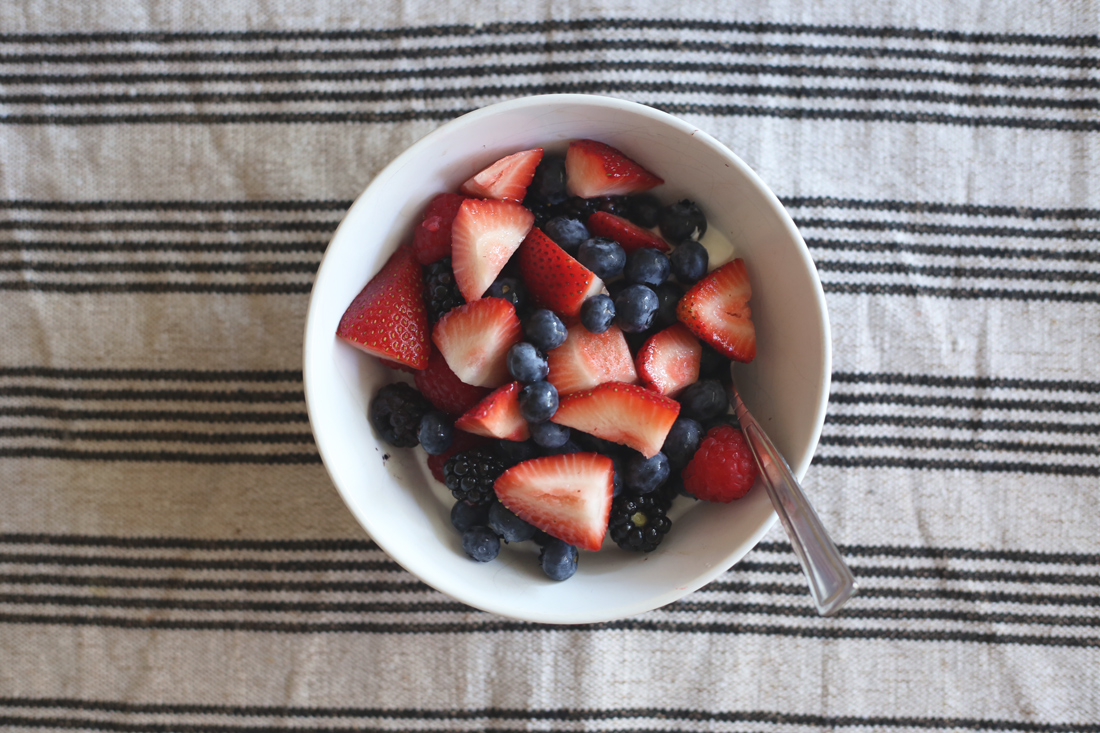 During the week, I'm hands down a bowl of oats kinda girl. With a little bit of milk mixed in (coconut is my preference, for those wondering), a spoonful of peanut butter, and a sprinkling of chia seed and sliced almonds; yum.
But on the weekend? All bets are off. I'm partial to avocado on toast – but only if it's after 10:30am – or some yoghurt topped with fresh berries; I don't quite have a stomach for a fry-up (and the whole concept is a little lost on me, given I don't eat sausages or bacon, and baked beans aren't exactly up my alley if you know what I mean). If I'm feeling particularly indulgent, there may even be a little bit of chocolate involved, since on the weekend, calories don't count (well, they do but shhh…).
Some mornings, I'll dash down the road to SHUK, which I affectionately refer to as our 'local' (their baked goods are out of this world delicious), to pick up some piping-hot-out-of-the-oven croissants. Buttery and flakey, these are torn apart and slathered in butter and strawberry jam – there's definitely no restraint there.
Luke's idea of a weekend breakfast occasionally involves dinner plate sized pancakes (which are surprisingly vegan-friendly!), liberally doused in maple syrup, and I always steal a bite or two from his plate – calories don't count, remember?