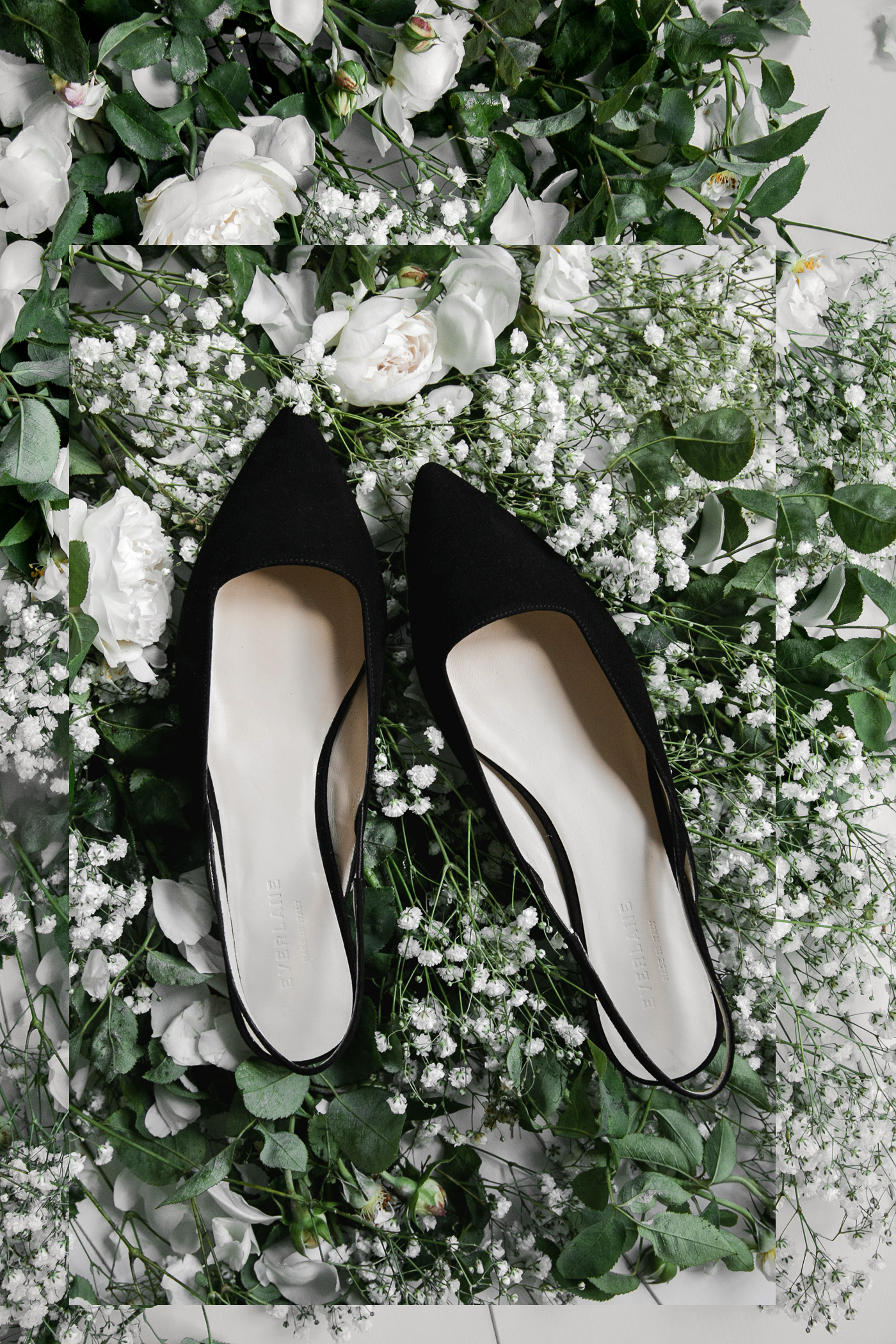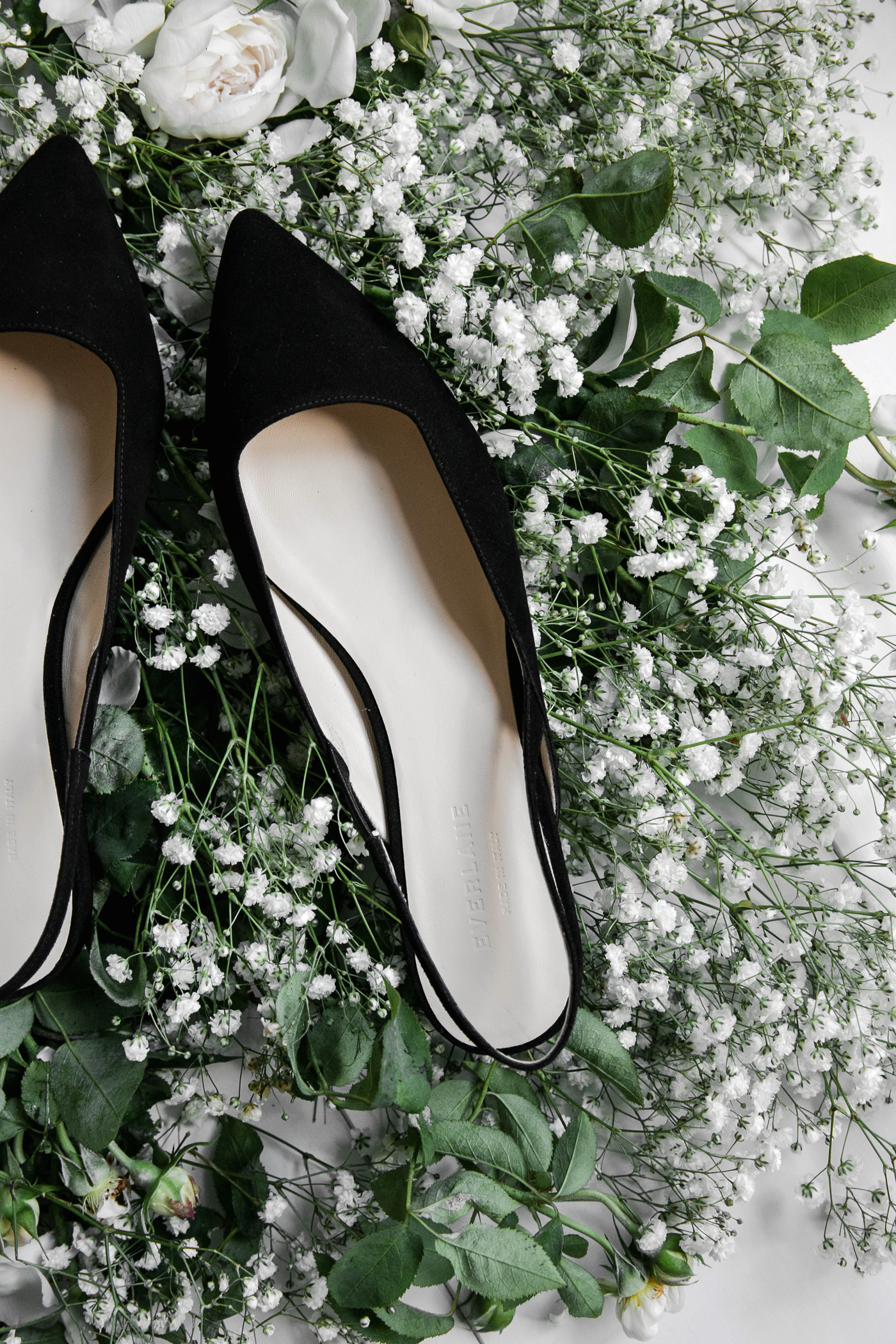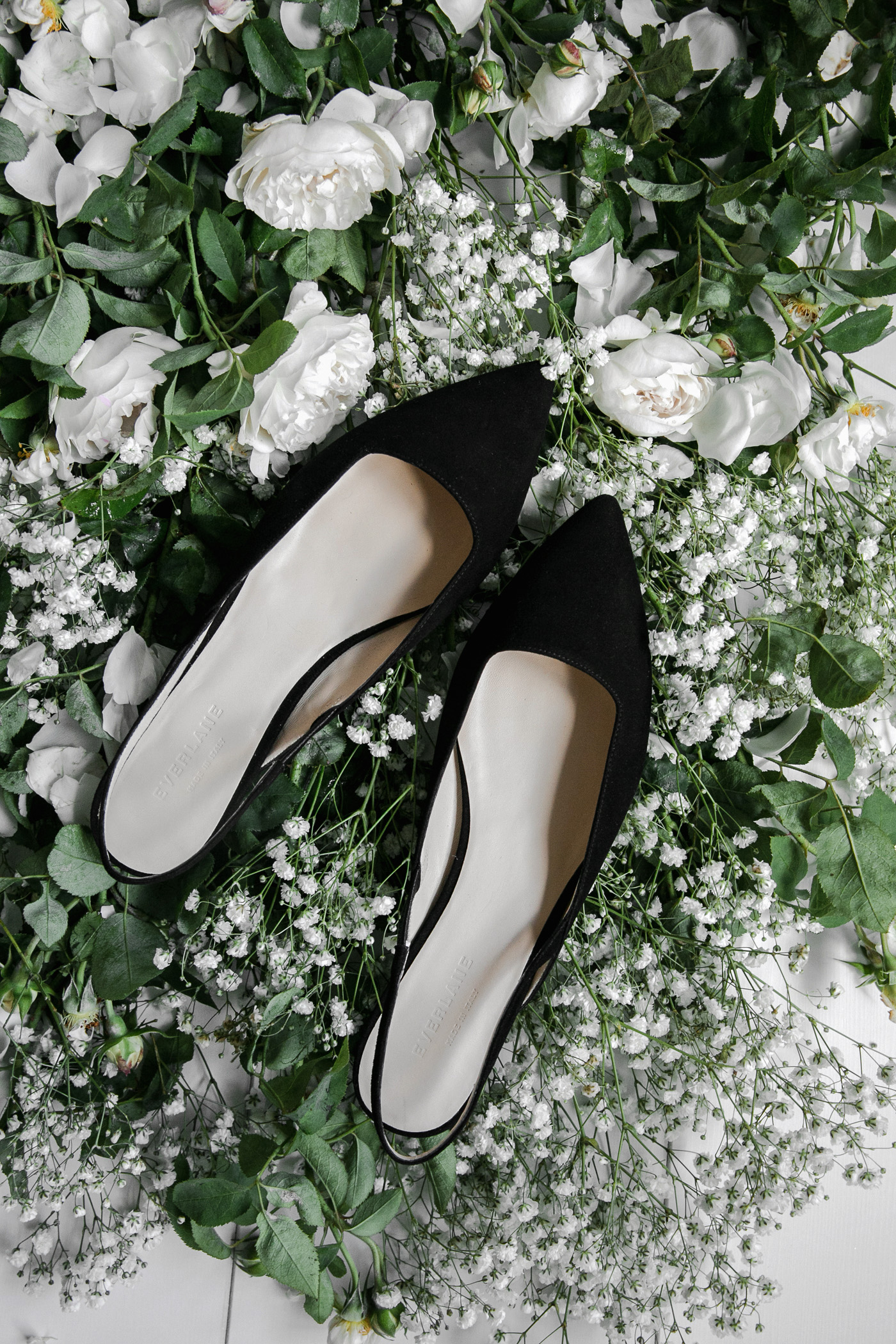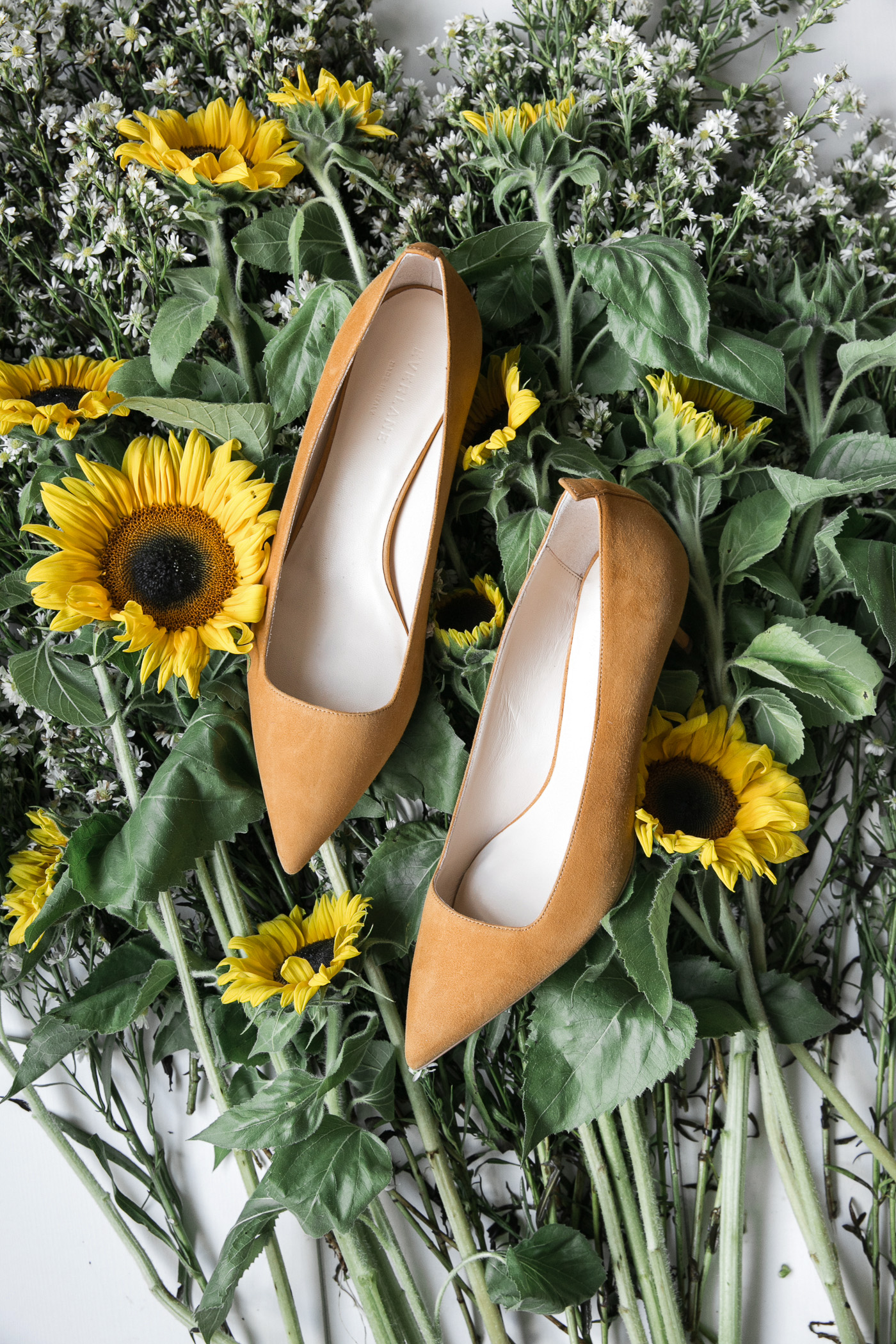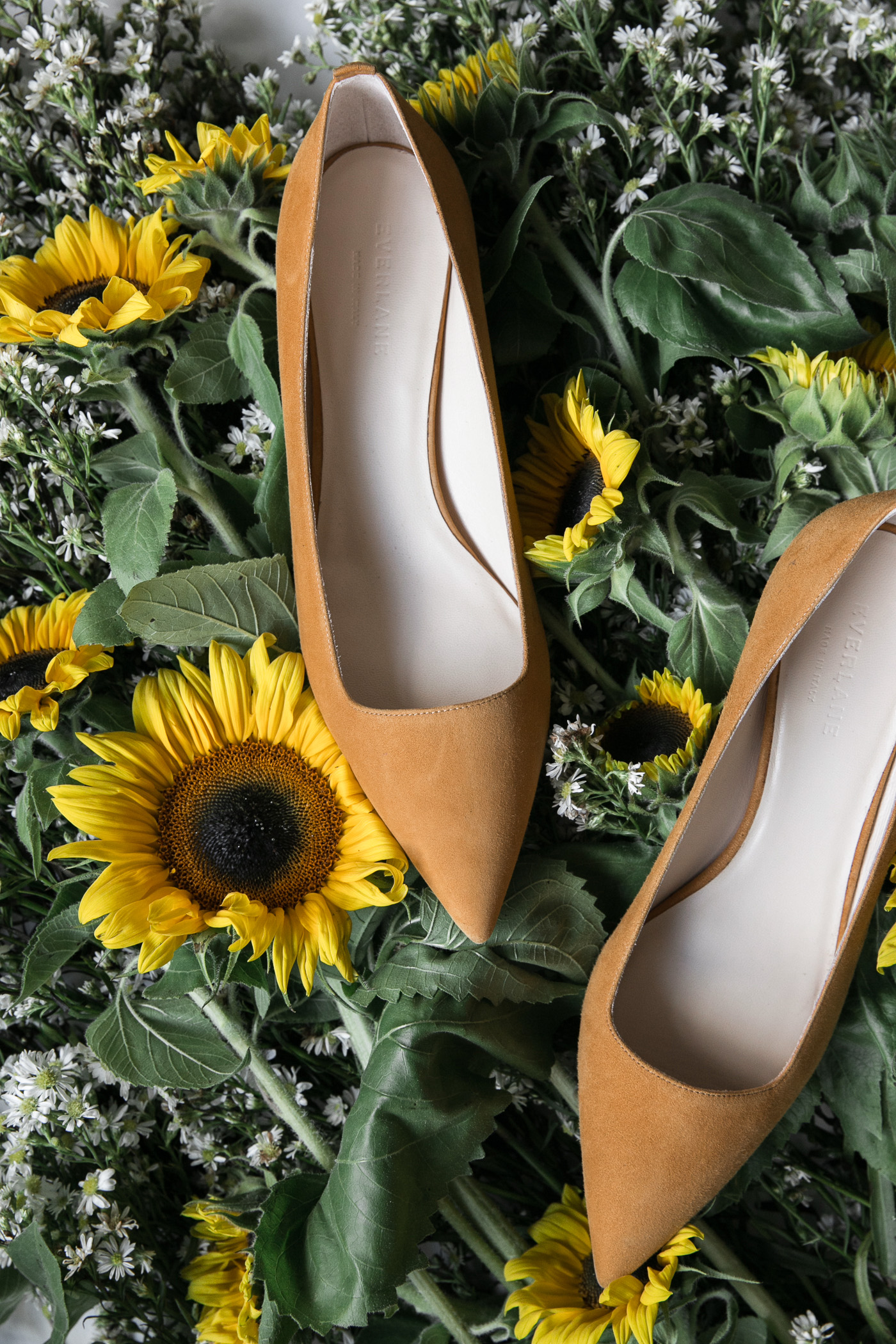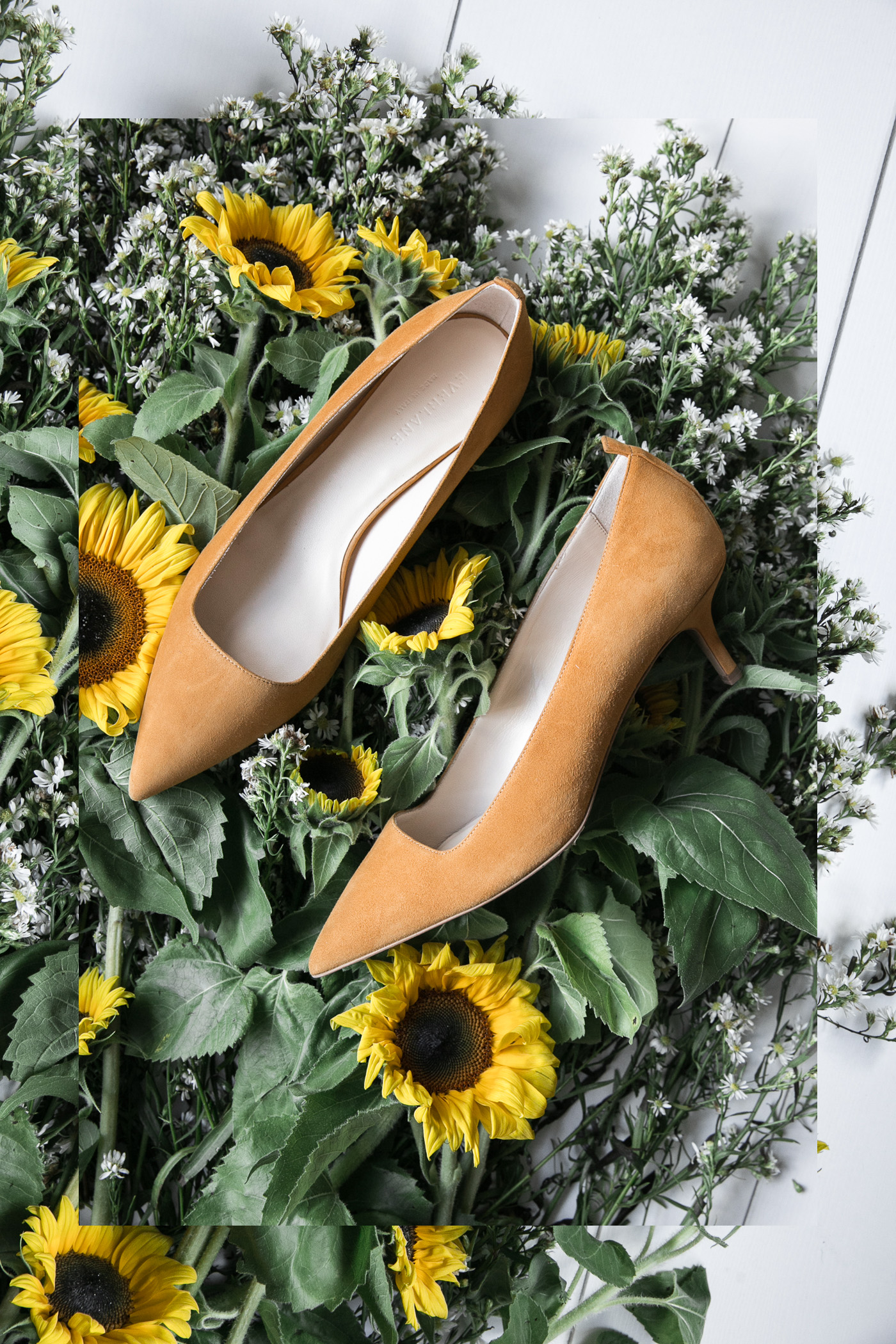 Ever since getting into fashion, shoes have always been a little bit of a weakness for me; a figurative achilles heel if you will – pun intended – so it was only a matter of time before I got my hands on a pair of the Everlane Editor Slingbacks. The team at Everlane were kind enough to send me a couple of pairs to road test ahead of launch, in addition to a new pair of editor heels in the newly released 'mustard suede' colour. Safe to say, these have pretty quickly integrated themselves into my wardrobe, despite us being mid-way through autumn in the Southern Hemisphere.
Everlane Editor Slingbacks in 'black suede' and 'rosewood suede', Everlane Editor Heels in 'mustard suede'
I'm not going to lie, this is a release that I was pretty excited about. A classic pair of shoes given the Everlane treatment? I don't think you could sign me up quick enough. So, let's get into the nitty gritty…
QUICK FACTS
Price: $155 USD
Available in four colours: Mustard suede, Natural suede, Black suede and Rosewood suede
Fabric: 100% Italian suede
Care: Treat with protectant and spot clean with a cloth.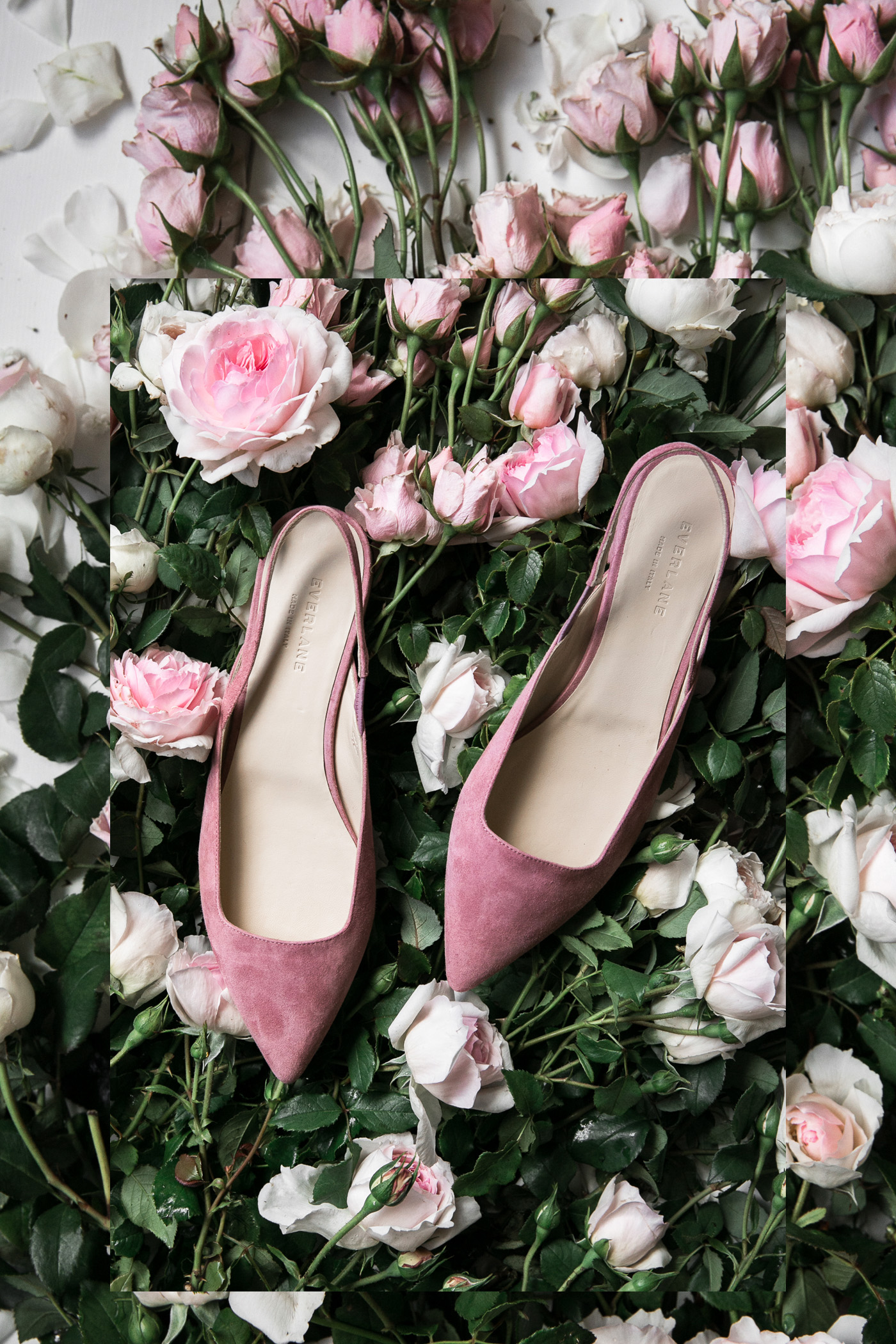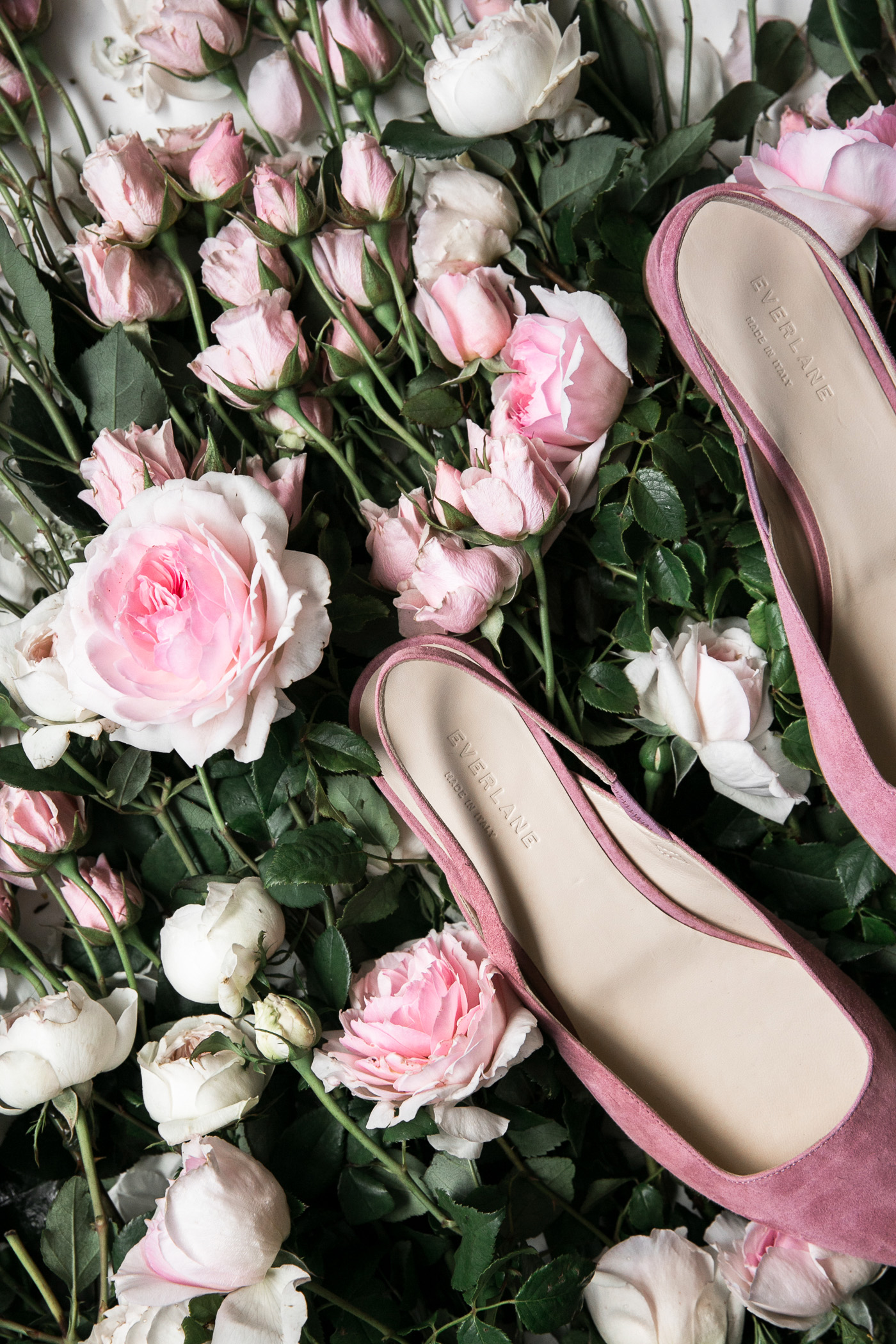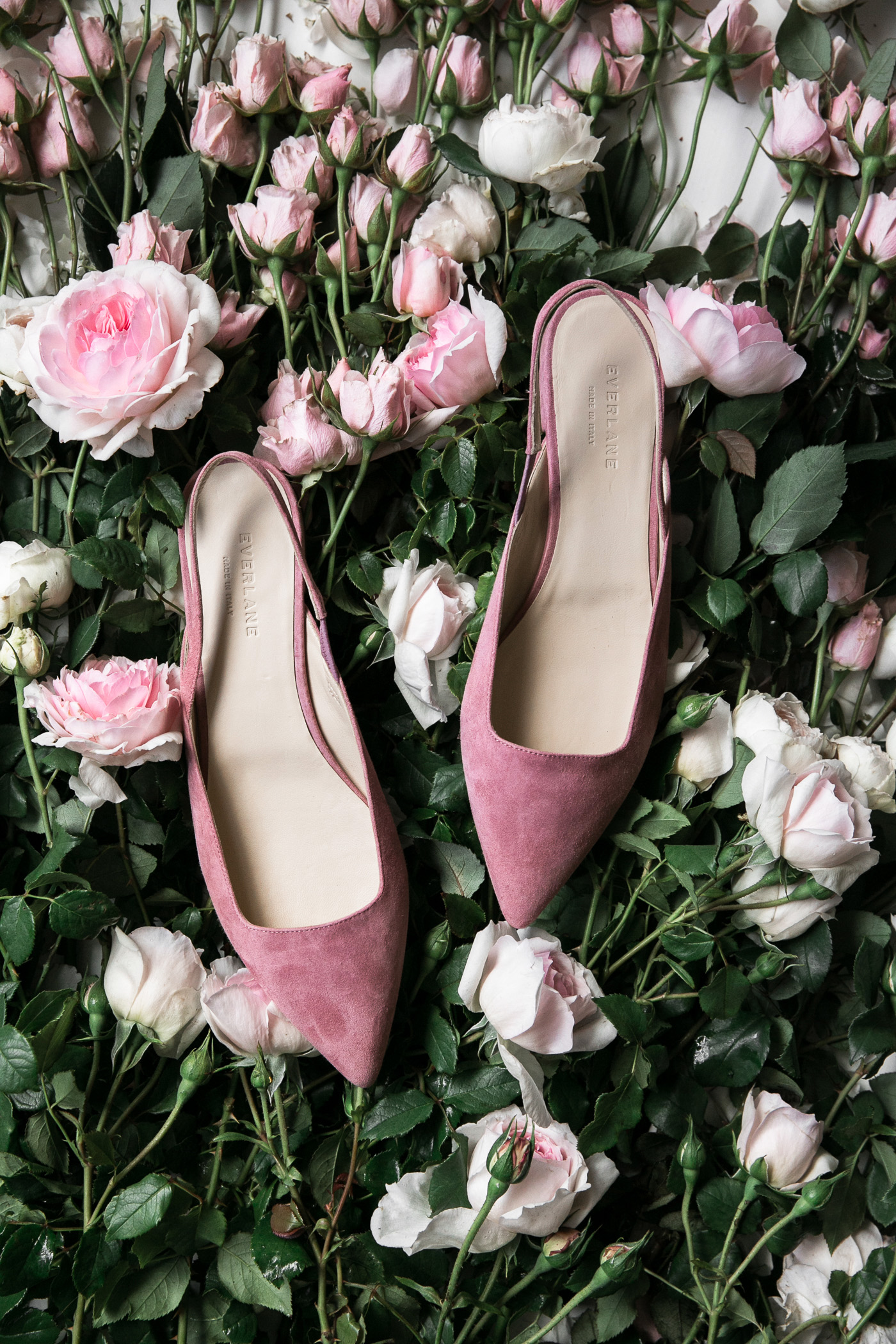 SIZE & FIT
SIZE: I tend get a lot of questions about sizing when it comes to Everlane shoes, and I can understand why; their sizing chart is unique and from what I've found, tends to run slightly smaller than typical shoe brands. I wear an EU40 (US10) in designer shoes, and generally will pick an AU9 or US9 for all other brands, but when it comes to Everlane, I'll always order a US9.5. If you aren't 100% certain on your sizing, send an email to the customer service team who should be able to help you select the right size for you.
FIT: I'd expected these to fit a lot like the editor heels did when I first got my camel pair last year; snug in the toe box and a little narrow across the foot, but in a medium-weight leather that would stretch with wear. Surprisingly, the slingbacks seem to me cut a little wider across the foot, and the slingback detail is a nice touch. My heel doesn't hang over the edge, the suede isn't tugging across my foot, and there's a smudge of toe cleavage – something I'm not opposed to. I'd actually thought that the strap which slips over the heel might be a little bit, but it was spot on. These definitely fit true to size.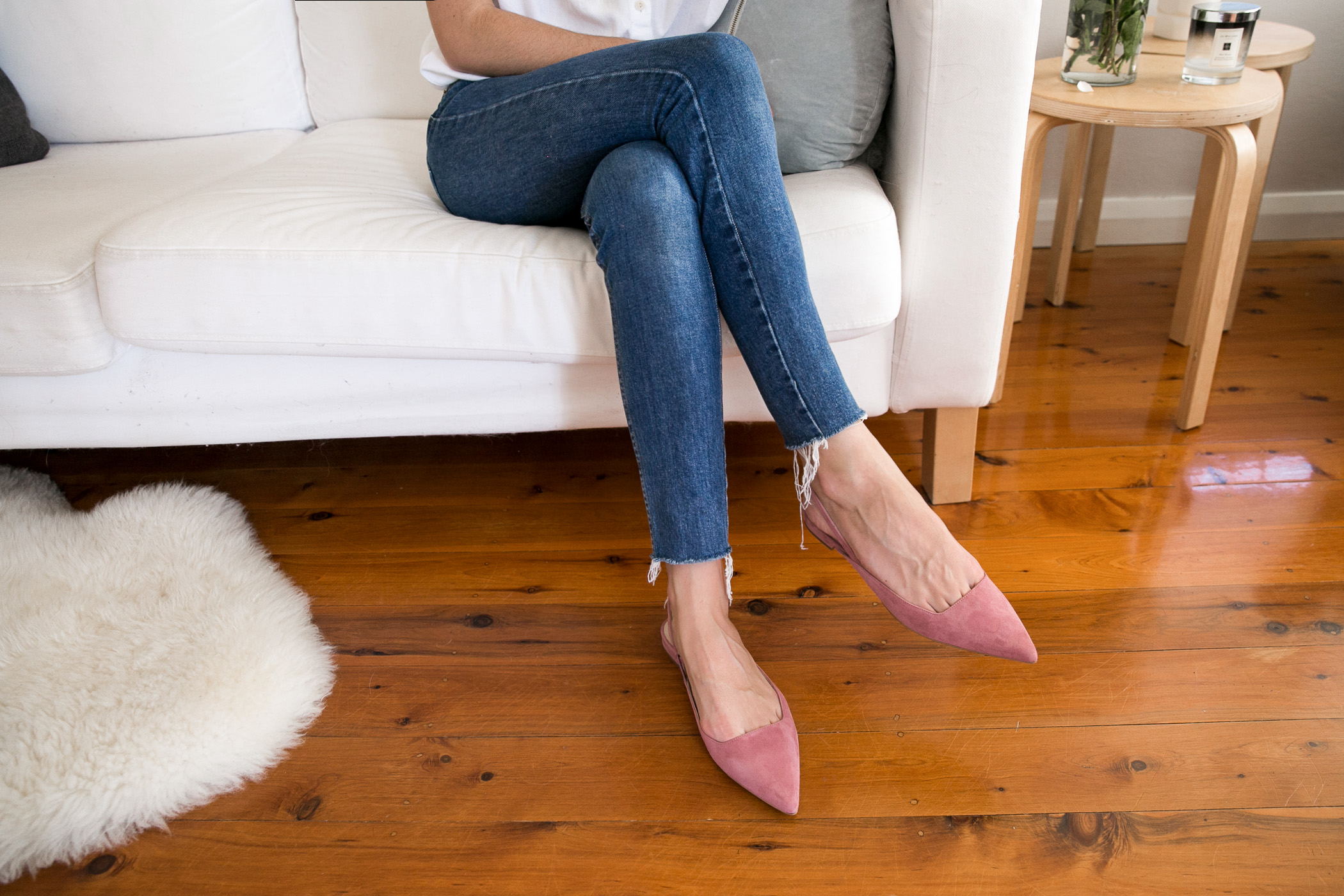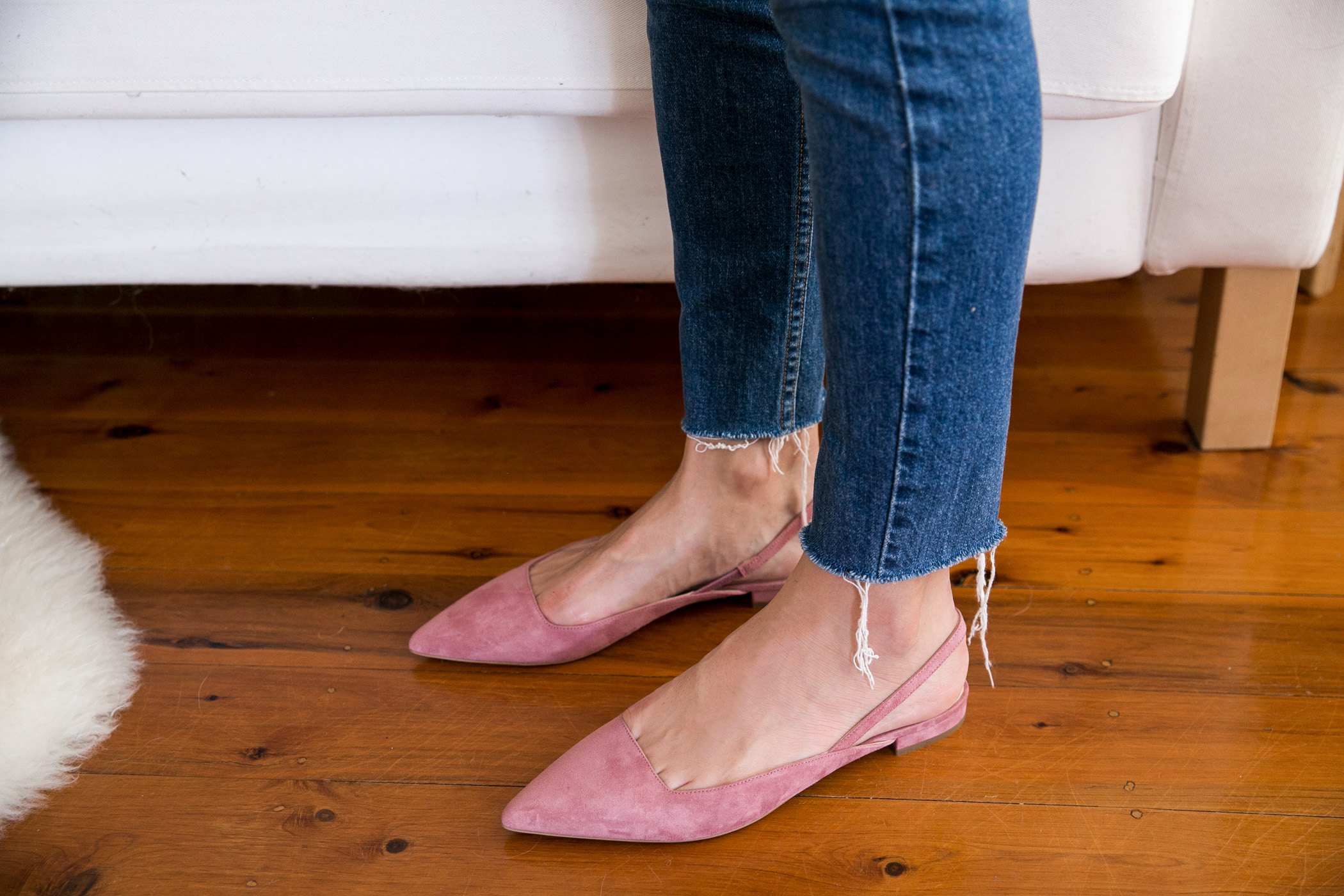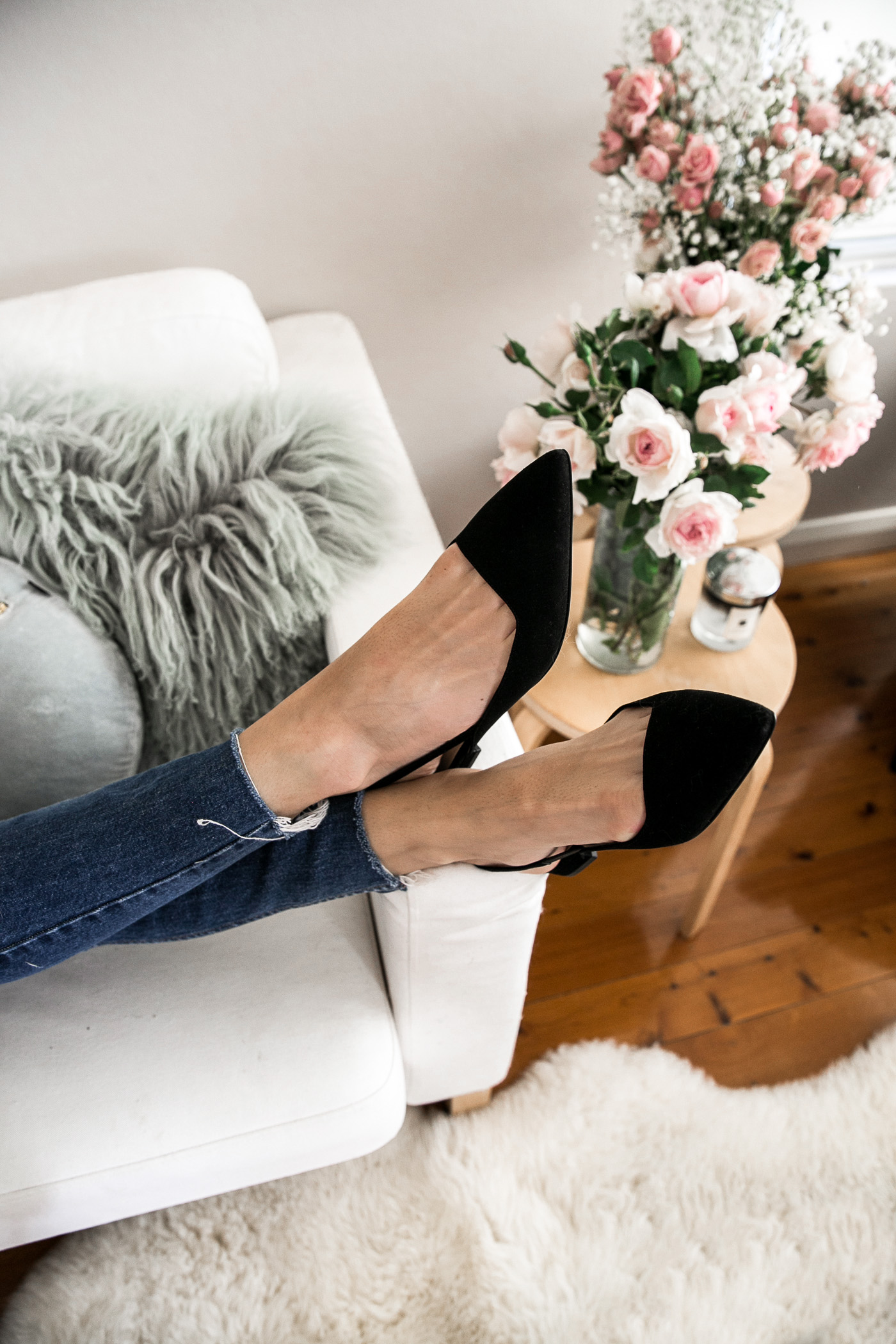 QUALITY
FABRIC COMPOSITION: These are made of 100% Italian suede. I haven't used any protectant on my camel suede editor heels, and to date, they're still in impeccable condition, and there's nothing to suggest that these aren't as hardy.
DETAILS: The vamp is cut low across the foot, which exposes the toes slightly, and the style has a sharp pointed toe. The interior is cushioned, and there's a matching elasticated suede strap which wraps around the heel of the foot. Given the design of the shoe, it's only natural to assume that over time, the toe will wear down – something I've found to be synonymous with pointed toe flats. They're leather lined, with a suede exterior, made of a medium-weight material that will definitely give and soften over time with repeated wear. One thing I have noticed with the last few shoe releases from Everlane is that the soles are incredibly slippery at first, particularly on the wooden floors in our home, so take care during the first few days of wearing them.
Given I'm only a few wears in, I'm still a little light on how the Everlane Editor Slingbacks will perform over an extended period of time. My editor heels are still going strong and aside from needing some new heel caps, they aren't showing any other signs of wear. So, I'd like to assume that these will be similar. I'd probably say that the only thing worth noting is that in future, the elastic in the heel strap may stretch and wear out over time, requiring some repair.
FINAL VERDICT
Earlier this year, I made a resolution to start wearing flats more and aesthetically, the Everlane Editor Slingbacks are an incredibly elegant looking shoe. They're reasonably priced, but look a lot more expensive than they actually are; and they immediately come to mind as a more affordable yet still high quality alternative to Paul Andrew's 'rhea' flat (also available here). I've worn these a few times now (I guess I should be grateful for the summer that will never end…), and they've worn in really nicely. The elastic back hasn't stretched out, the toe hasn't scuffed (though I think this is mostly due to me babying them slightly), and the suede has given across the foot a little more, making these an even more comfortable addition to my shoe wardrobe for day-to-day wear.
Of the four colours available, the 'black' and 'natural' options are the most timeless, and the ones that I could see as having a lasting place in my own wardrobe. The colours 'mustard' and 'rosewood' are absolutely gorgeous, and are two shades heavily influencing my wardrobe wishlist for 2018. Essentially what I'm trying to say is that they don't feel like they have quite the same longevity as a classic black or beige shoe, but they're a gorgeous choice if you want to inject some colour into your wardrobe.
If you decide to pick up a pair, go for your usual size in Everlane footwear, and be prepared to not want to take these off your feet. The pointed toe lends itself well to an office environment, and I know that these are going to be a shoe that I reach for on a regular basis, on rotation with some of my other shoe staples such as my Vaneli two-tone pumps, my Everlane day heels, and my Sam Edelman loafers.