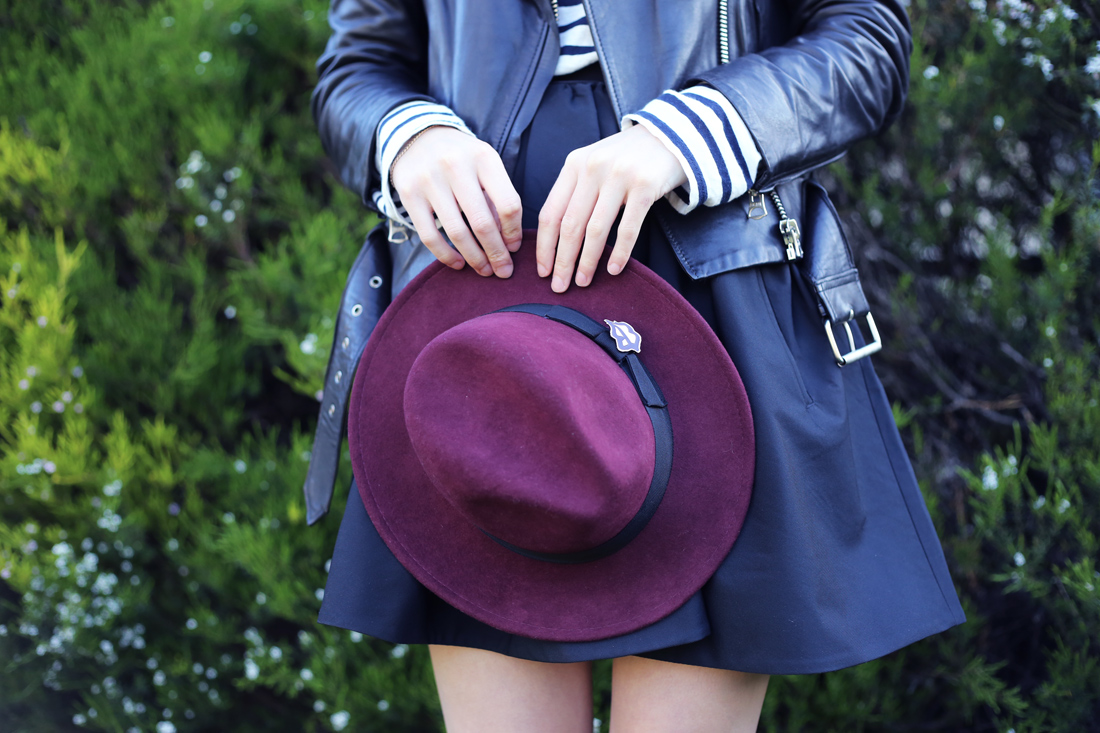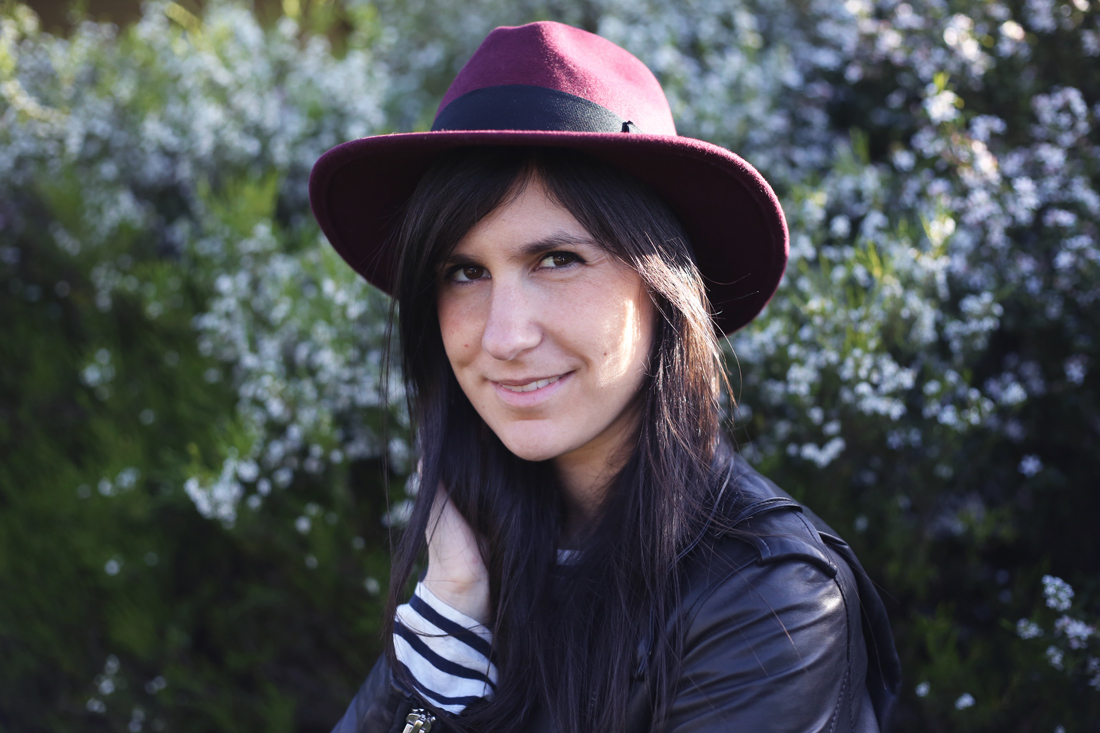 T by Alexander Wang stripe top, Acne romantic taffeta skirt, Acne leather jacket, Senso paloma boots, RUBY x Gattabravo felt fedora (similar option)
I've never been much of a hat person, although admittedly, I put most of this down to living in a windy city where any attempt to wear a hat is thwarted almost the second you walk out the door. But, you can't say I won't try something more than once. I picked up this burgundy felt fedora from RUBY's recently released collaboration with UK-based illustrator Gattabravo (take a look at the full capsule collection here), and while Summer is so close you can almost taste it in Sydney, I get the feeling that this hat and I will become fast friends next winter.
Now all I need to find is a Summer alternative; I'm thinking a straw fedora with grosgrain trim or a straw boater hat. Given how harsh the sun can be in Australia – and the increased opportunities for exposure – I'm trying my best to be 'sun smart'. If you have any (local) recommendations, please let me know in the comments below!
PS. Shopbop's Friends & Family sale is on – which given that almost the entire site is 25% off (with code FAMILY25), I might hedge my bets for a straw fedora there!
Shop the post: