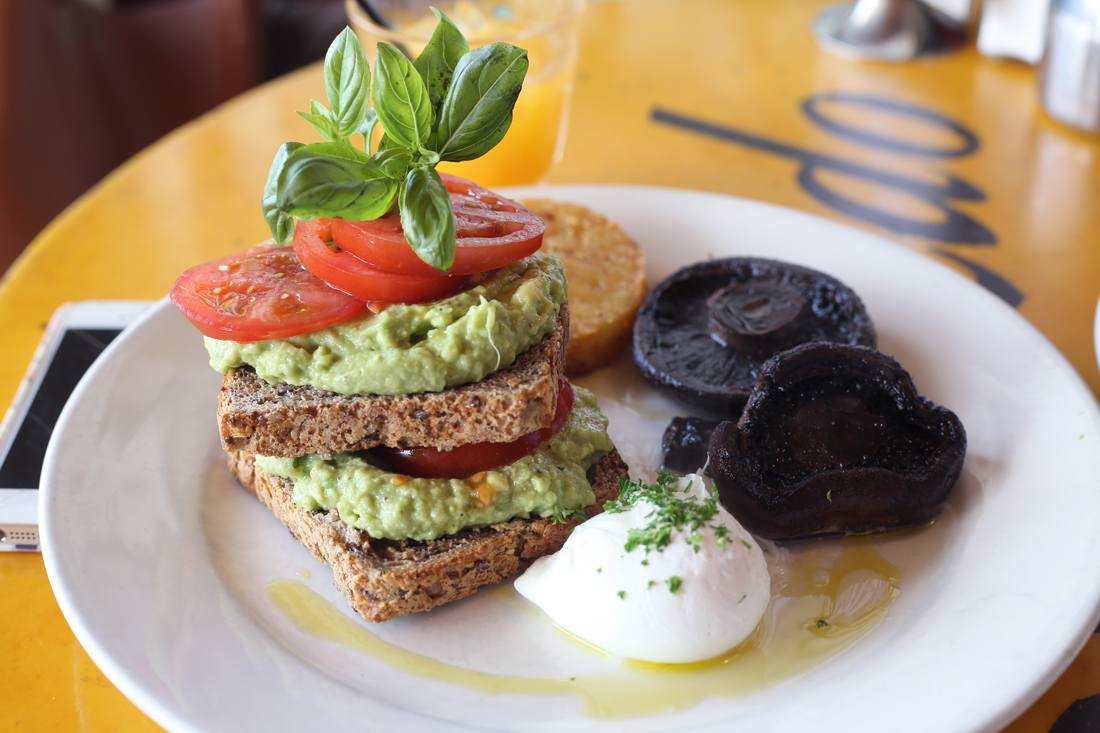 Home to excellent coffee, a thriving cafe culture and art scene, and of course that wind, there seemed like no better time to play tourist in my home town that on my recent trip back to Wellington. For those wanting to get a taste of the capital or rediscover it like I have, you'll find my guide to exploring Wellington in 24 hours below.
Enjoy a lazy breakfast at Maranui. Overlooking Lyall Bay beach, Maranui is hands down one of my favourite spots to breakfast in the capital, and if you've been there before, you'll know why. With a generous selection of cabinet food (which caters to the vegan and gluten-intolerant amongst us) and a hearty brunch menu, there is unquestionably something for everyone. Not to mention that it comes with a view. Maranui is a popular spot for a weekend brunch, so expect to wait 15-30 minutes if you drop in on a Saturday or Sunday.
Ride the cable car and explore the botanical gardens. It wouldn't be a trip to Wellington without a ride on the iconic red cable car. Take a ride from Cable Car Lane in the city and hop off at the Botanical Gardens which are beautifully manicured and in full bloom at this time of year. Don't forget to pop into the Glasshouse for the tropical fauna and goldfish pond.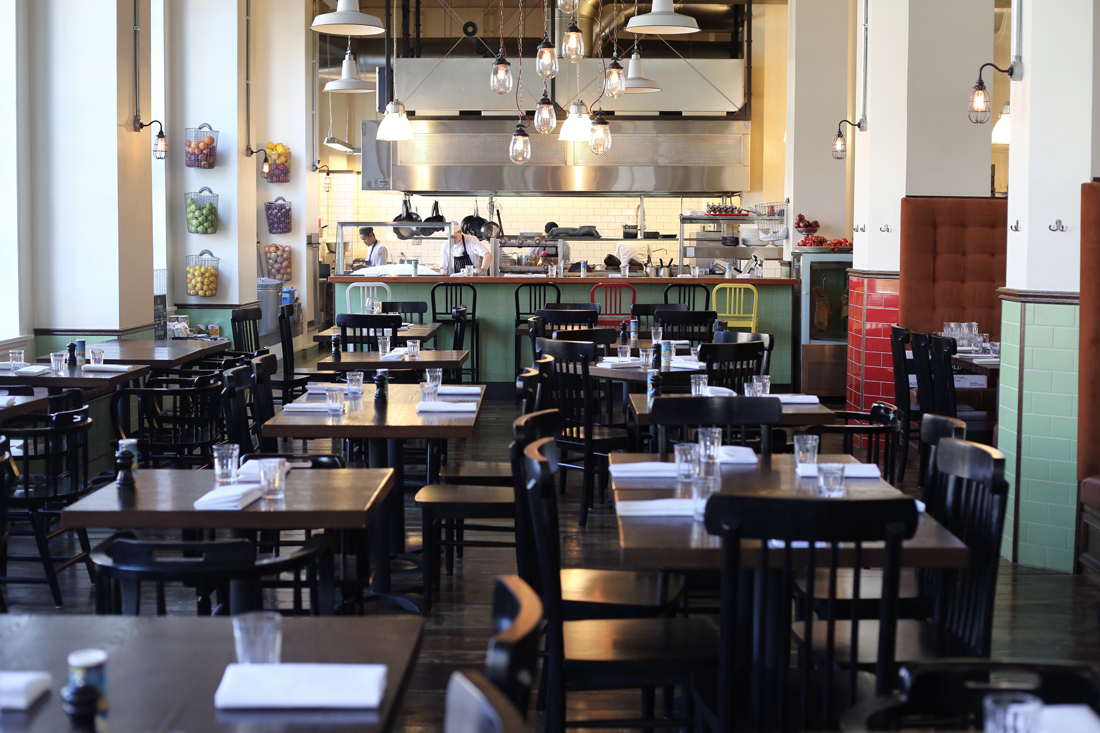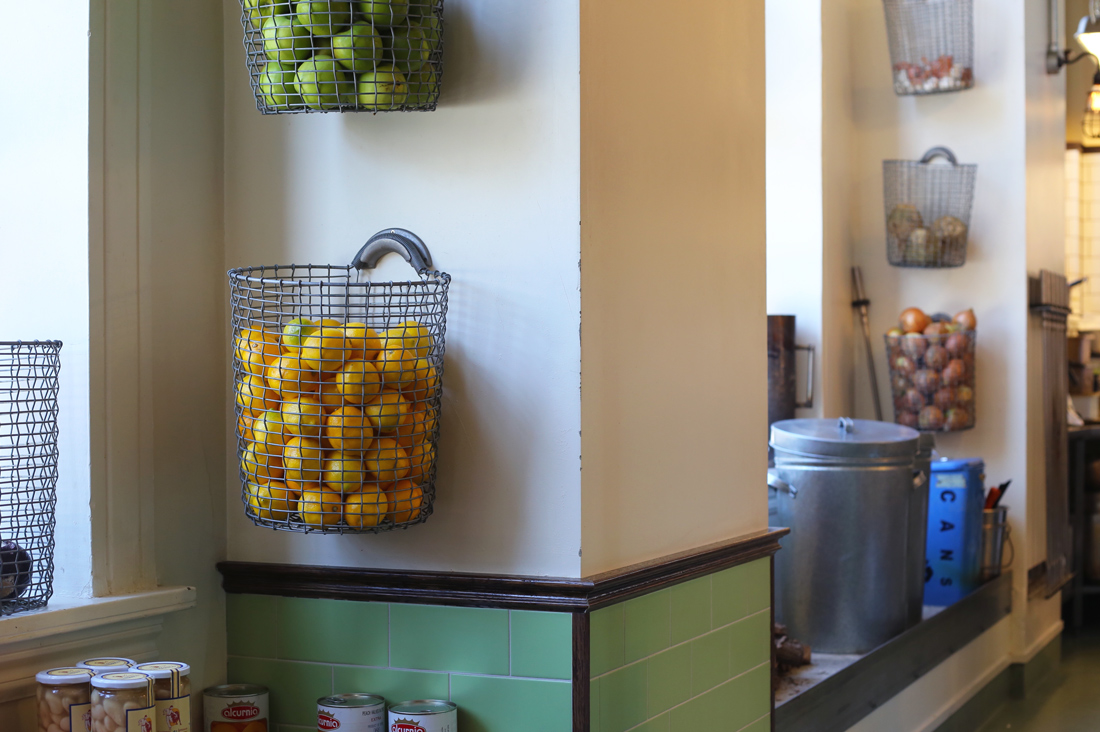 Eat lunch down near the waterfront. With so many restaurants overlooking the harbour, you're a little spoilt for choice. For something a little upmarket, I'd suggest Shed 5 (my personal favourite) for some of the best seafood in the city, or their sister restaurant 'Crab Shack' located next door – although be prepared for the wait, which can be upwards of two hours if you don't get in early. One street back from the waterfront you'll find Charley Noble which I'd argue is worth giving up the view for; the service is excellent for one, the meals well-priced, and the food? Excellent.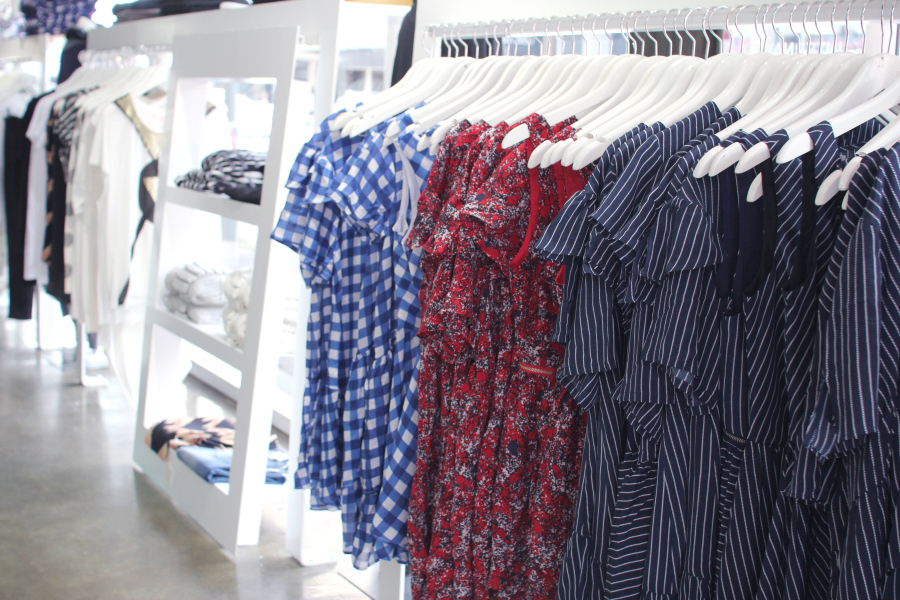 Shop along the 'golden mile'. Wellington's small size comes in handy if you're planning on hitting the shops, particularly if you're fond of independent boutiques. I like to start at the Arcade at the end of Lambton Quay, which houses favourites such as I Love Paris, RUBY and Workshop, while making my way down to Karen Walker, Service Depot, Kate Sylvester and Twenty Seven Names. Be sure to drop into Good as Gold and Area 51 along the way for a generous selection of New Zealand and International designers. I wrote a couple of short guides to shopping the capital last year if you'd like to take a peek – part 1; part 2.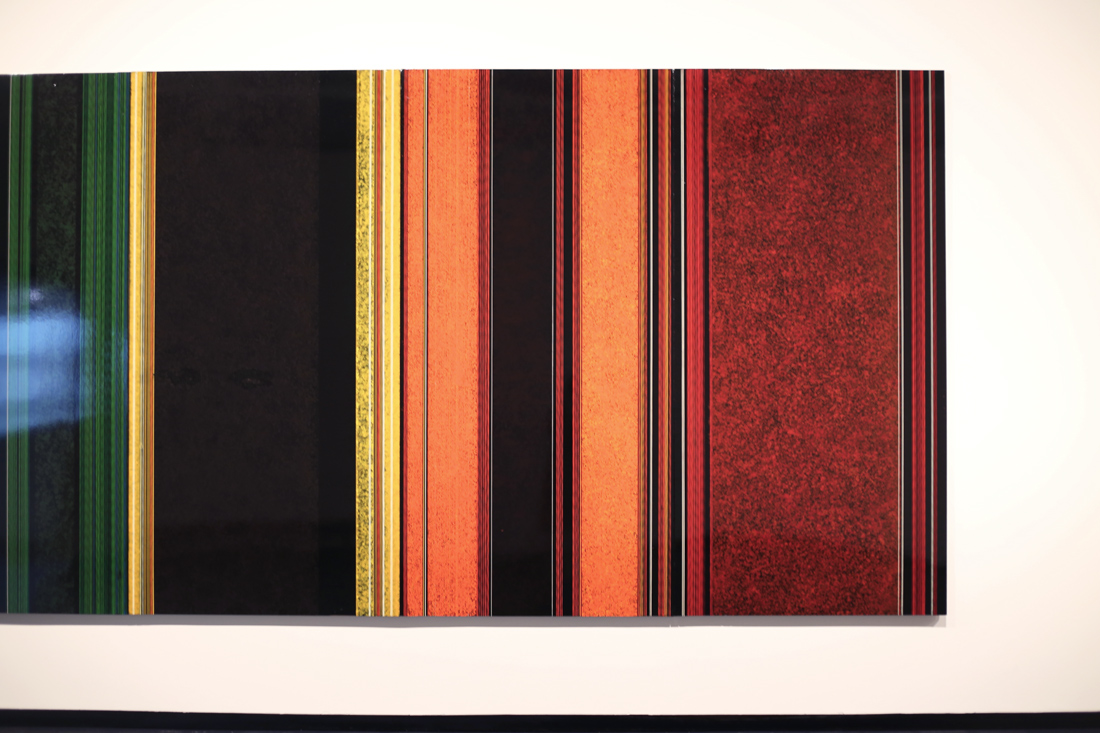 Drop into the Wellington City Gallery. Easy to miss, however if you get the chance, I'd make a beeline for the Wellington City Gallery. There is always an interesting installation or artist featured, and did I mention that entrance is free? Oh, and make sure that you stop by Nikau Cafe, which is situated on the ground floor for excellent coffee, and a late lunch (I highly recommend the fish kedgeree) if the waterfront options weren't to your taste.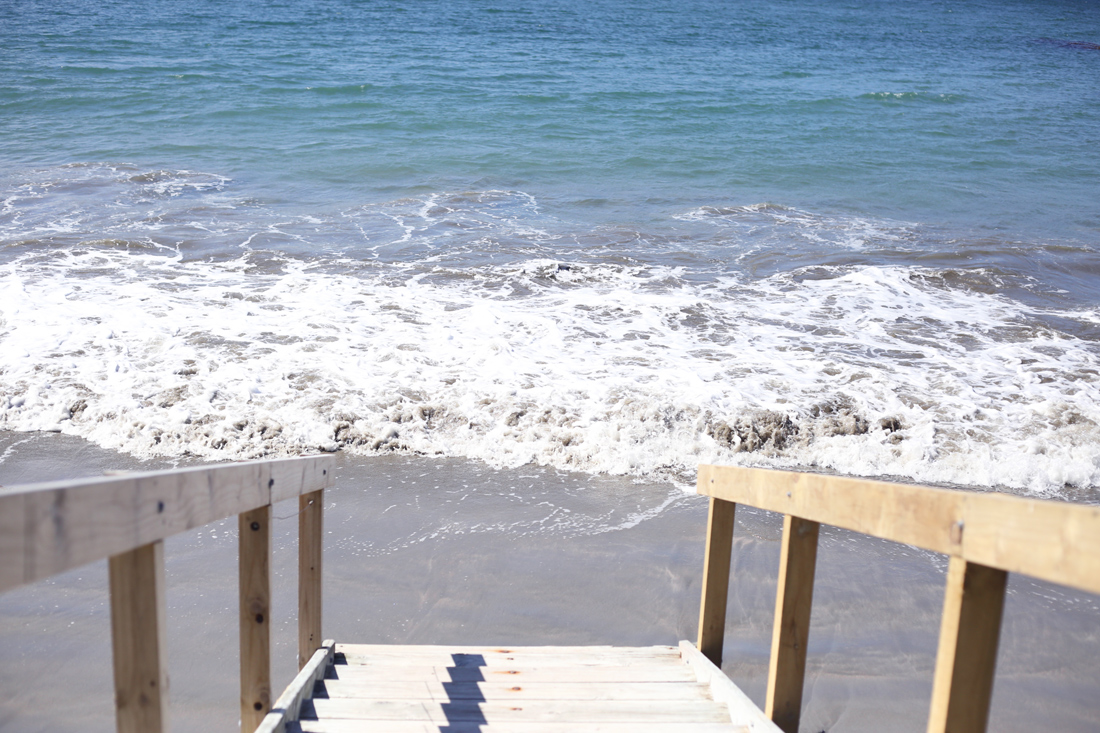 Take in the beautiful scenery. For such a small city, Wellington is absolutely spoilt when it comes to breathtaking views. For those short on time, a walk around the coastline near Oriental Bay (a short walk from Courtenay Place) is a must – if only to enjoy the yachts racing in the water. If you have more time, there are plenty of walks which are easily accessible from the city (a quick google search should prove fruitful), or I'd recommend making the trip out to the eastern suburbs; completely surrounded by water, it's absolutely idyllic if you're blessed with a nice day.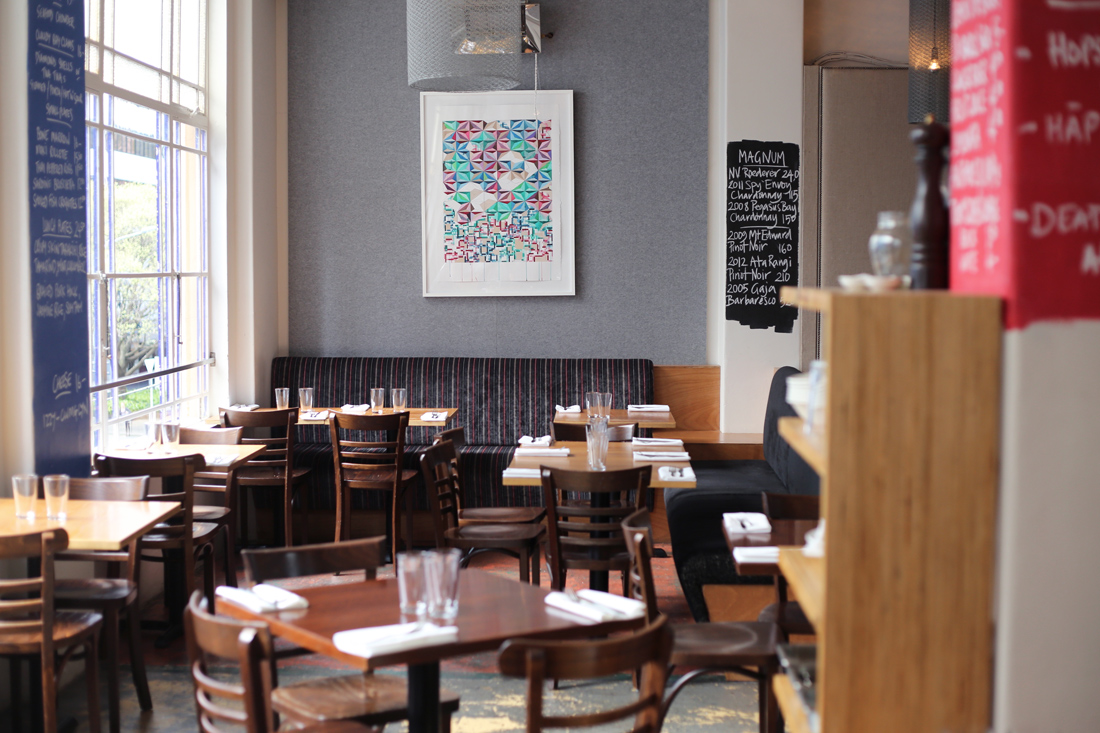 Grab an early dinner at WBC. WBC is unassuming, the doorway almost hidden along the well-travelled Victoria St, although once you find it, you're in for a treat. The menu consists of small plates which are designed for sharing, in addition to larger options if you're feeling a little more ravenous – and the wine is good to boot. Get in early to grab a seat next to the sun drenched windows and soak in the last hours of the afternoon light.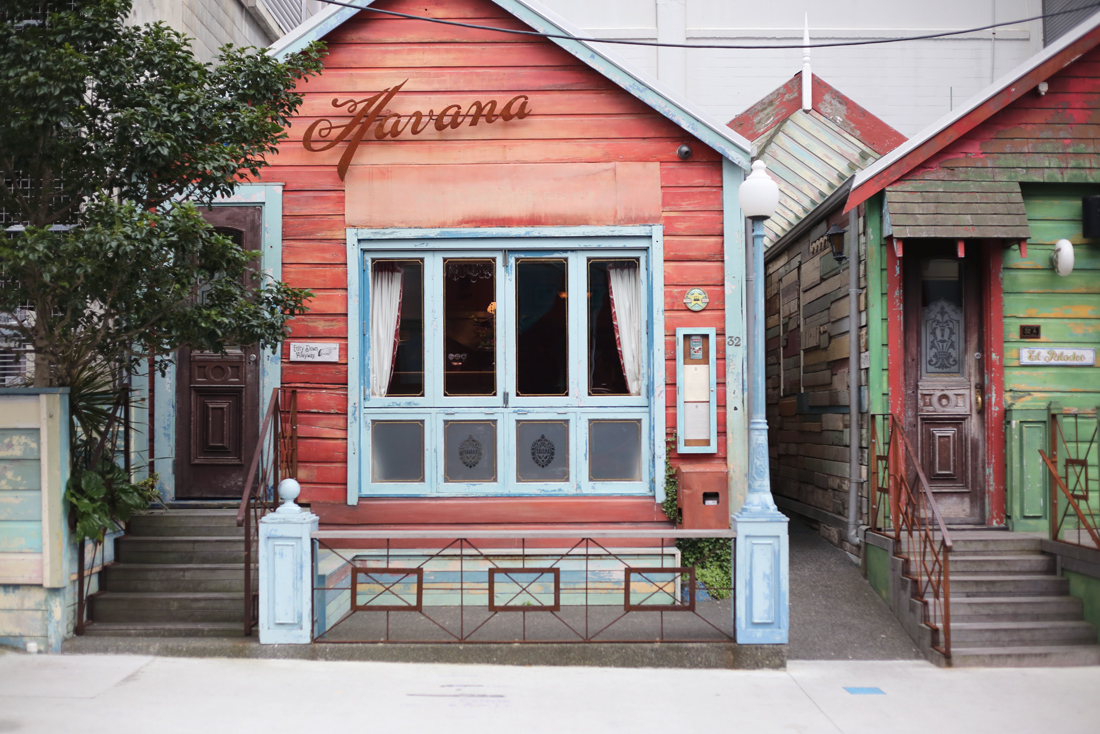 Drinks at Havana bar. Tucked away at the end of Cuba Street, Havana Bar has gone under a bit of a transformation in recent years. Don't let the view from the street fool you – it is home to some great live music, in addition to delicious tapas, if you're starting to feel a bit peckish, to while away the night into the wee hours of the morning.
If you have a little more time on your hands, there's still so much more that the greatest little city in the world has to offer. From the National Museum Te Papa (conveniently located on the waterfront), Carter's Observatory (a must for aspiring astrologists), and the food, oh the food. For the foodies in all of us, I've made a quick list of some of my favourite spots to grab a bite (or a coffee) below. To say that Wellington is spoilt for choice is a bit of an understatement…
Matterhorn – If I'm not grabbing a drink at Havana, it's likely that Matterhorn will be my second choice. Not only is their joint wine, spirit and beer selection among the most extensive that Wellington has to offer, it's a great place to catch up with a big group of friends after a hard day at work.
Ancestral – Courtenay Place might be known for its nightlife, but considering I'm not the biggest fan of crowds, I tend to opt for the more low-key options. This bar-cum-restaurant is the perfect antidote to the overcrowded streets, with dim lighting, delicious cocktails, and excellent Chinese food. If you can, grab a seat at the bar outside; the stone slab seating is heated – perfect to combat the Wellington chill.
Olive – I only discovered how good Olive Cafe was just before leaving Wellington; an error on my part! Perfect for a boozy brunch, just make sure to get a seat in the hidden garden bar out the back.
Loretta's – This is a new favourite, although that didn't stop me from dropping in twice during my short stay. The space is enormous, and the menu changes daily according to season and what's available. My kinda place, that's for sure.
Gipsy Kitchen – This little hole in the wall cafe is great to drop into if you happen to be on your way to Scorching Bay beach. It's mostly deli style food, but the coffee is good and it encapsulates the distinctive Wellington vibe.
Prefab – This is a great brunch spot, conveniently located on Jessie Street, a short walk from the CBD. Be sure to take home a loaf of bread, baked daily on-site, and order the bottomless coffee, because one cup is never enough.
Six Barrel Soda – This is one of my favourite spots to catch up with a girlfriend, gossip, and people watch the street below. Not to mention the in-house soda's, which are beyond good.
Deluxe (or Diamond Deli if you happen to be in Lyall Bay) – If you're vegan, vegetarian, or just crave a healthy lunch, Deluxe is definitely the way to go. Either eat in or grab your lunch take away and enjoy it down at the waterfront. Their vegan sandwiches are tops, as are the salads (a given), the brown rice sushi rolls and the sweet treats. Okay all of it.
Duke Carvells – Quite possibly one of my favourite restaurants in Wellington, Duke Carvells offers up a delectable fare of Meditterranean inspired tapas, for sharing with your companions. Come here on a Friday or Saturday night and you're likely to be treated to some live music.
Ekim Burgers – Since moving to Sydney, Ekim has relocated to Cuba Street (as opposed to its original, Lyall Bay Beach spot); convenient for those wandering the city (or just dropping in). If you're hungry for a burger, I highly recommend that you head to Ekim; theirs are arguable among the best I have ever eaten, and they have a hearty selection of vegetarian (and vegan) options.
There are so many good options in Wellington – for which we have the huge cafe culture to thank – so if in doubt, if there's a steady stream of people wandering in, that's usually a good sign. Should you get a nice enough day for a picnic, Moore Wilson's is a good spot to drop in to pick up a bottle of freshly squeezed orange juice, some nice soft cheeses, and a loaf of bread, hand picked from one of the many bakeries around the city.
As for places to stay, you'd be hard pressed to find a more luxurious and unique experience than at the Museum Hotel or Ohtel, both located near the Oriental Bay waterfront. If you live in Wellington, or are planning on just visiting, I hope that this short guide proves useful! x