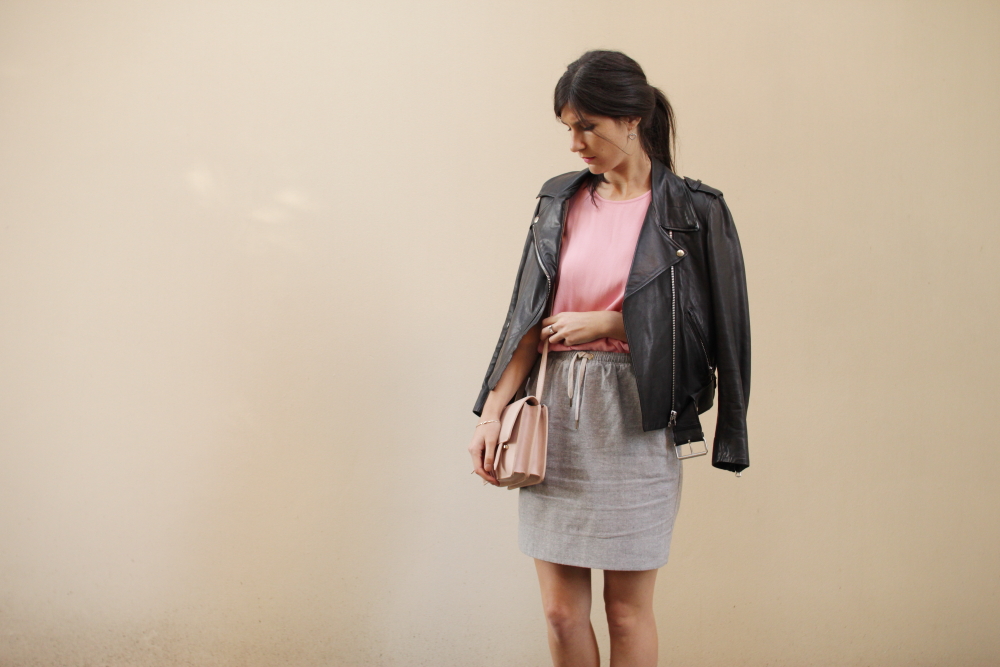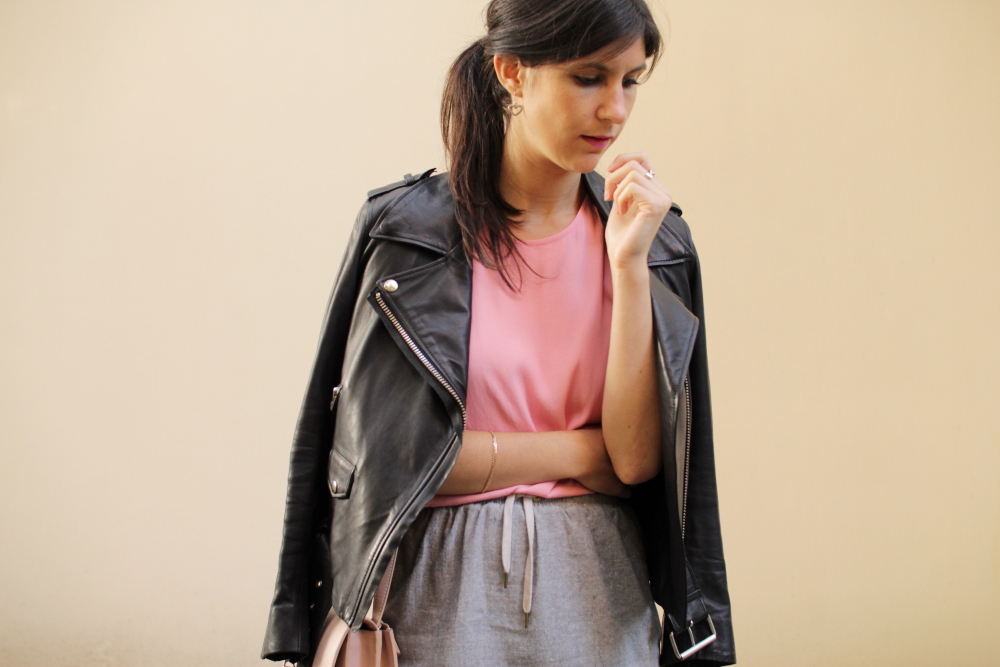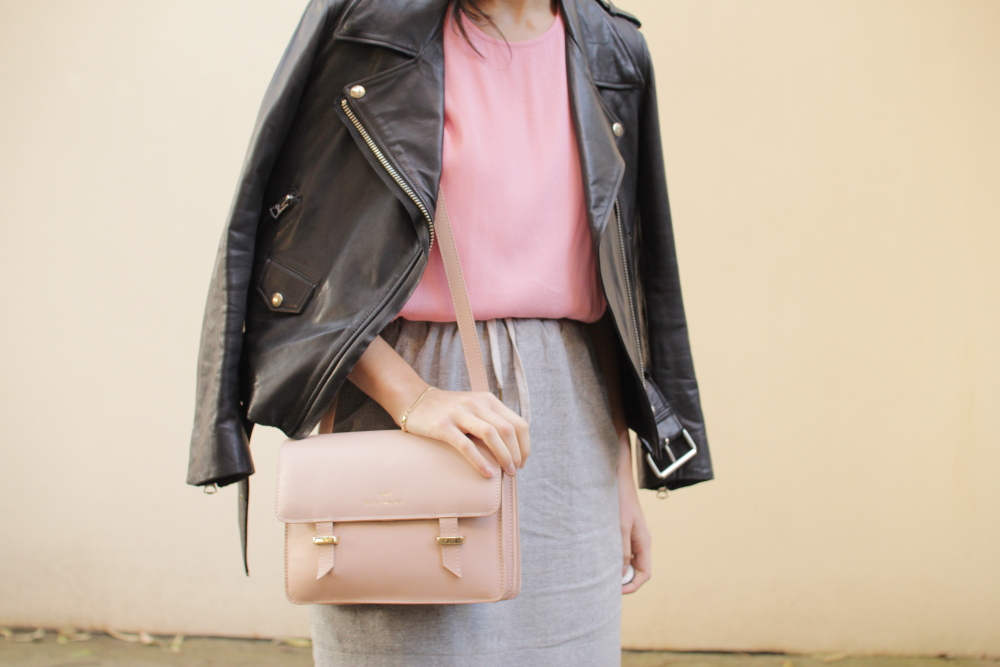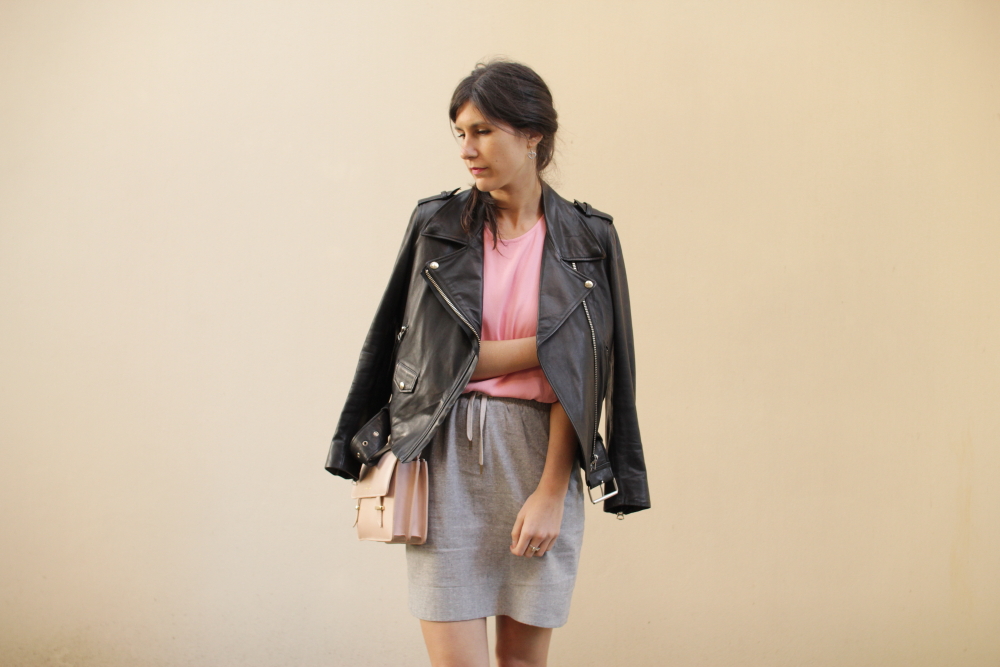 Witchery petal front top, Karen Walker skirt (similar), Acne mape leather jacket, Karen Walker x Benah bag
Unless you've been avoiding your inbox, or any Westfield in your vicinity, you'll know that the mid-year sales have already begun. It's taken a lot of willpower to avoid trawling through the pages of sale stock on Net-a-Porter, Shopbop, and Ssense, never mind those closer to home (think David Jones, Tuchuzy and Parlour X). Somehow, rather miraculously, I'm yet to make a purchase. But let's be real; it's been what, a week? Here's hoping my resolve lasts another month or so.
While I'm not avoiding the sales altogether, my focus is on those "holy grail" classics, the ones you hesitantly buy at their current RRP but are made all the but sweeter when they're 50% off. A change of tack from the usual shop and conquer mentality I've had in the past.
I guess what's gotten me thinking is the "investment piece". The one that costs a whole paycheck and takes months to save for, or seems a substantial sum compared to your usual high street buys. I can count on my one hand the number of times I haven't worn this Acne leather jacket since splurging on it last month, a pretty good indication that it was money well spent. The sheer paneled skirts and trend-driven pieces I've picked up on the other hand (usually on sale mind you), are hanging forlornly in my closet just waiting to be worn.
The few pieces I'm (un)patiently waiting to go on sale? They all fall into the investment piece category. A quality flat sandal, a neutral pair of heels for work, a simple black shirt dress and a pair of ever so slightly cropped jeans. I figure the best way to shop a sale is to shop it smart, and save yourself and your wallet a lot of heartache in the process.
Get the look: