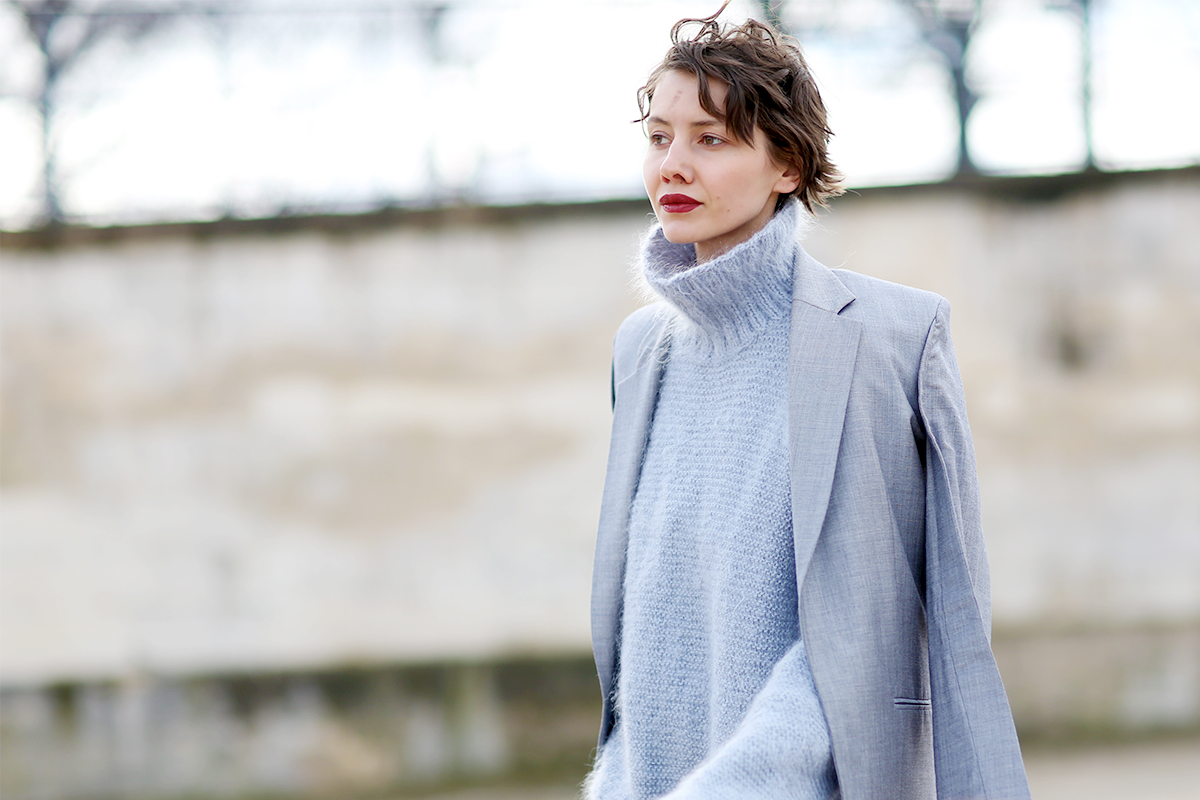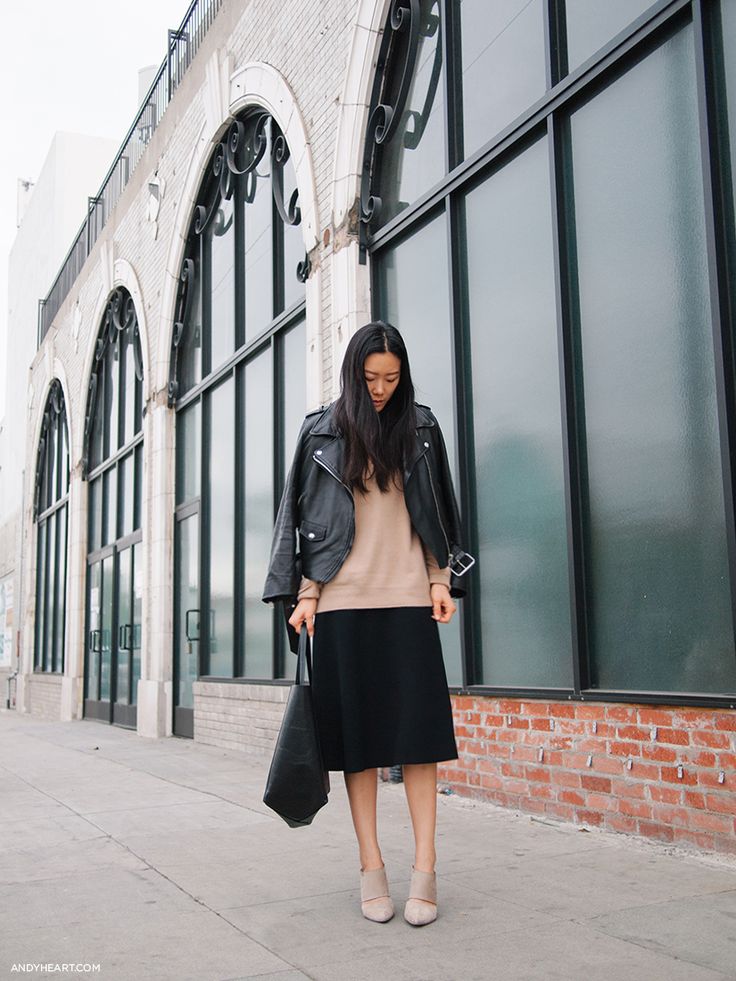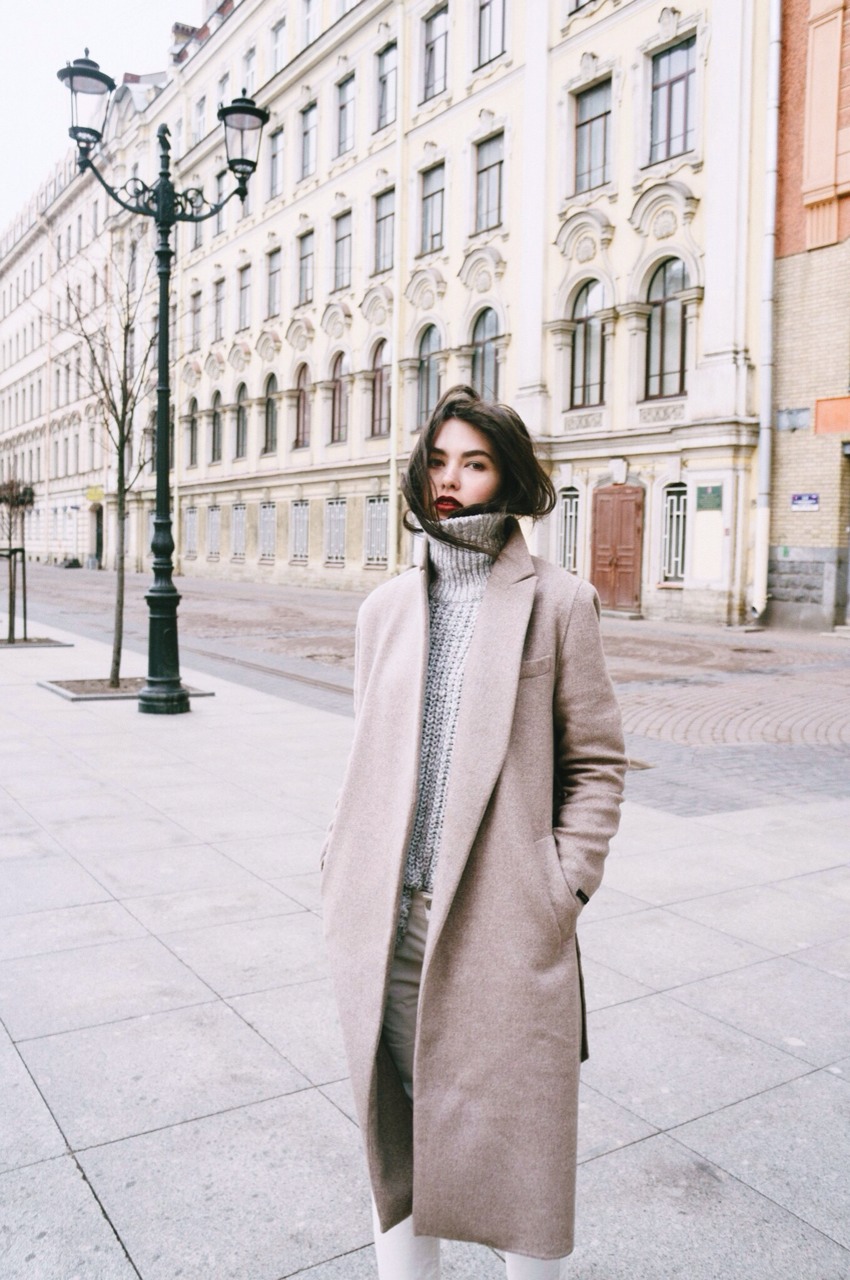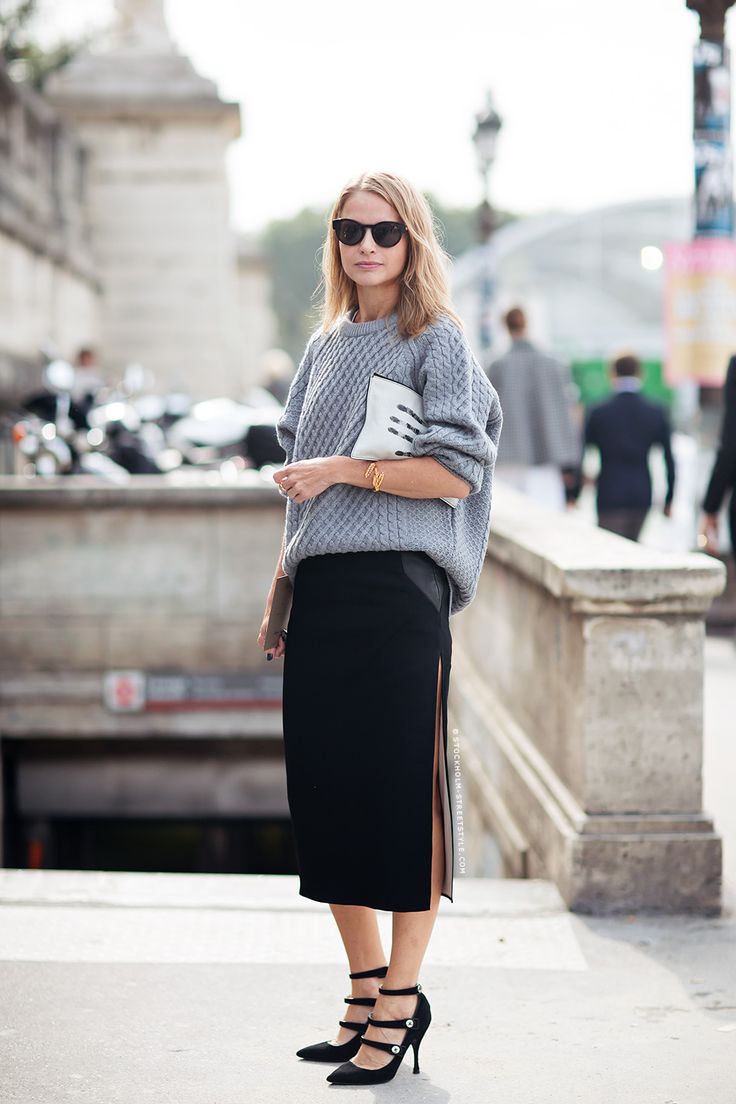 all images sourced from Pinterest
The cold throes of winter are upon us, which really only means one thing: more nights spent at home watching re-runs of Seinfeld while sipping on piping hot mugs of hot chocolate. Not a bad thought though, is it?
All these frosty mornings (making it all the more difficult to crawl out of bed) have had me thinking about my winter wardrobe, which in my haste, I begun planning well before summer was even over.
While I've made strides in some areas (all blue everything, cropped trousers, dashes of pink and ladylike midis), my focus has lacked in others (shrunken knits and playful polka dots) as my desire has shifted towards building my wardrobe to comprise of more 'foundation' or 'classic' pieces. Think fluid silk blouses, cashmere round-neck sweaters in every colour, extra-long woven knitted scarves paired nonchalantly with a worn-in black leather jacket. Oh, and I'd be remiss not to include the ever ubiquitous roll neck sweater, which has become something of a cult item this winter.
Silhouettes are: well proportioned. A fitted sweater with a full midi skirt, a billowy silk blouse with a slim cut pair of cigarette trousers, a rollneck sweater with a leather pencil skirt, or an oversized sweater casually thrown on with some denim and a well-cut leather jacket.
Colour palette is: the winter take on neutrals, which this year means.. cherry blossom pinks and icy cold blues strewn amongst bone white, heather grey, navy, and the quintessential black.
Prints are: almost non-existent, bar a large check and the odd breton stripe.
So much for getting out of my comfort zone, although sometimes keeping it simple is best, especially when early wake-up calls do little to invoke a sense of imagination.
Added to my winter wardrobe so far, have been an array of Everlane silk blouses and cashmere sweaters, Acne's 'mape' leather jacket, a check oversized roll knit sweater from Country Road, full midi skirts, black leather chelsea boots, super skinny jeans from Frame Denim and a leather pencil skirt. It's safe to assume there's little left to get (a girl likes to be prepared), aside from a fuzzy scarf (Acne's canada scarf, I'm looking at you!) and some fitted sweaters to round it out.