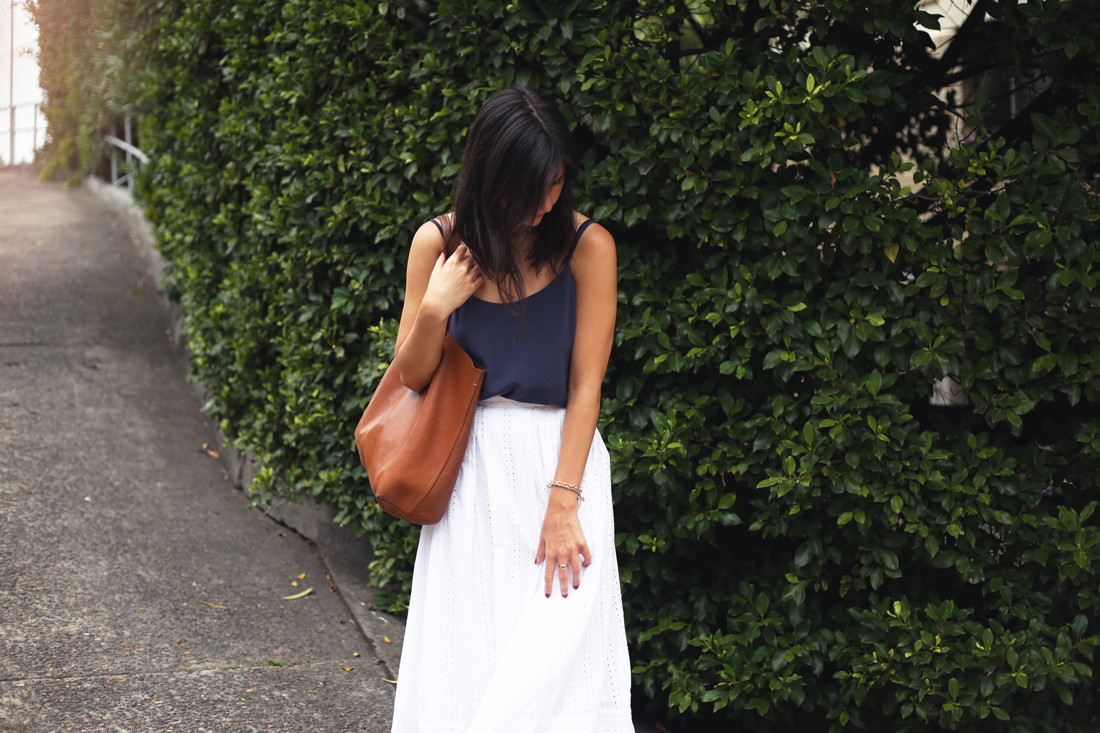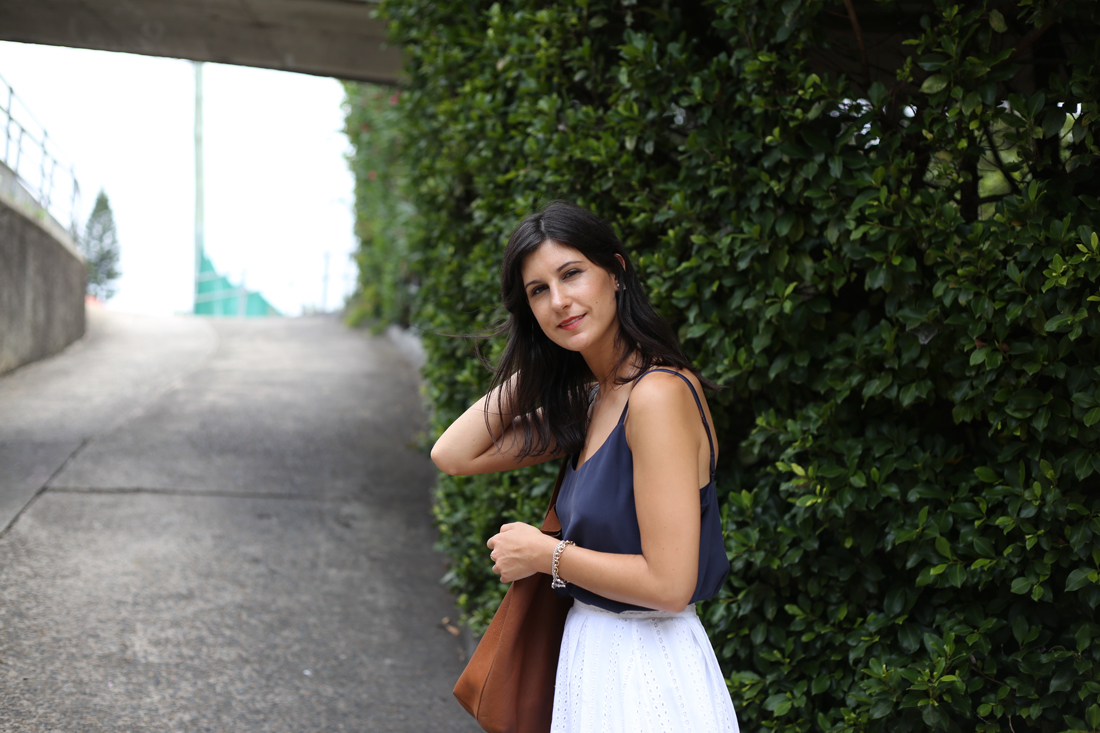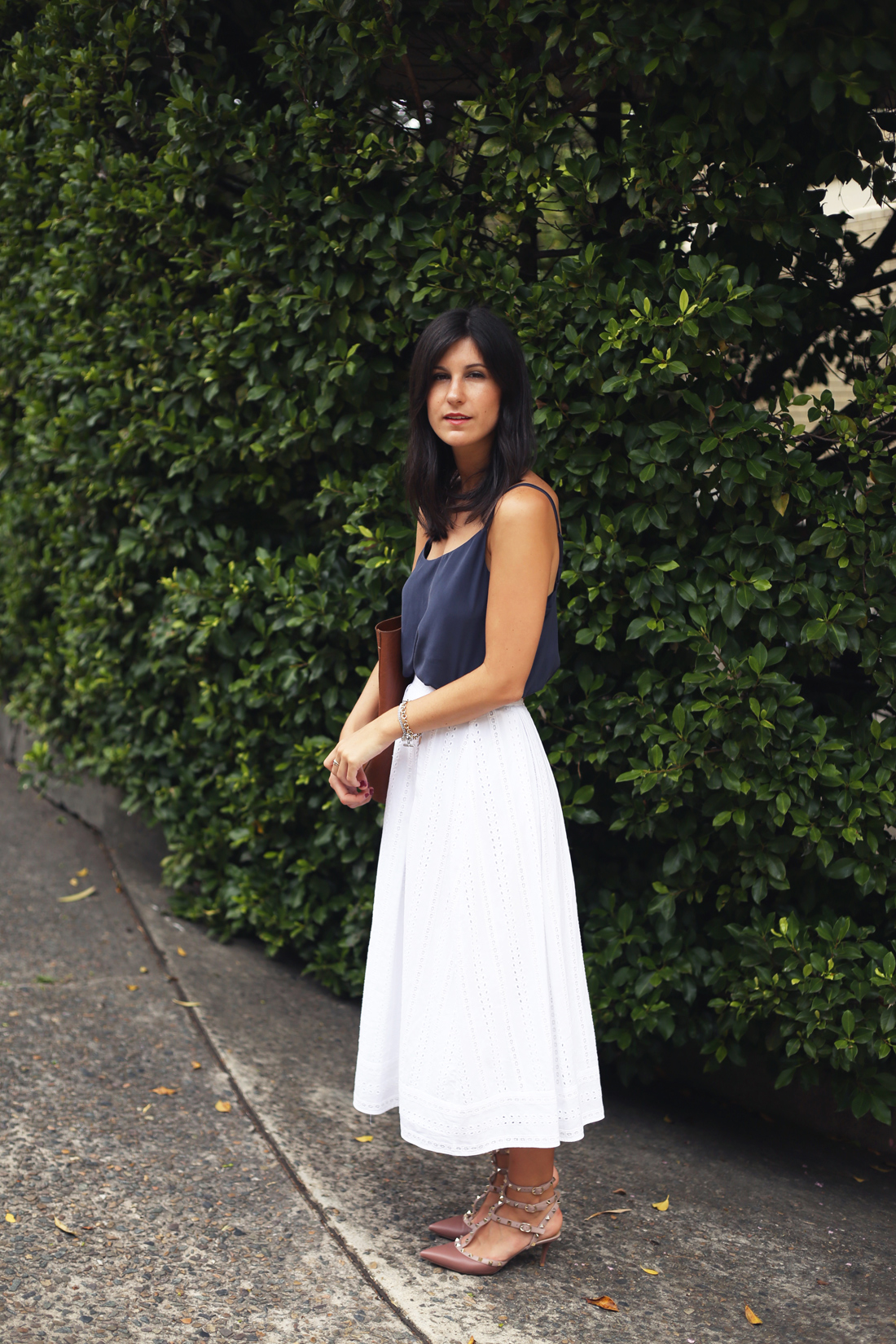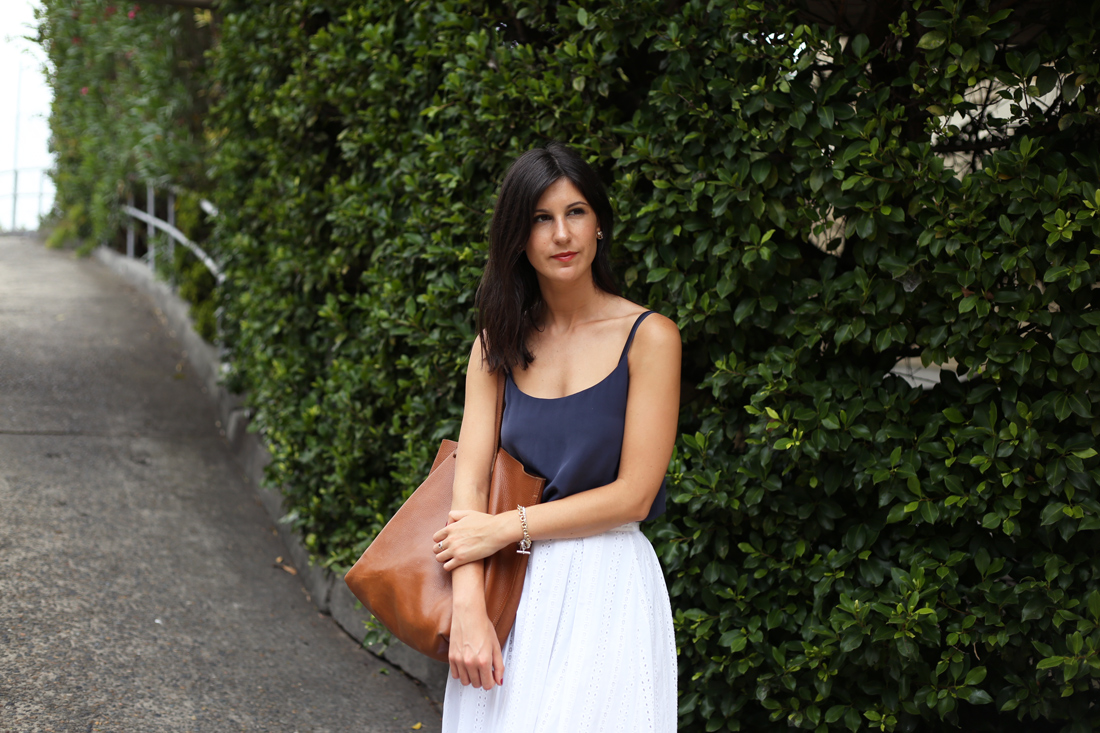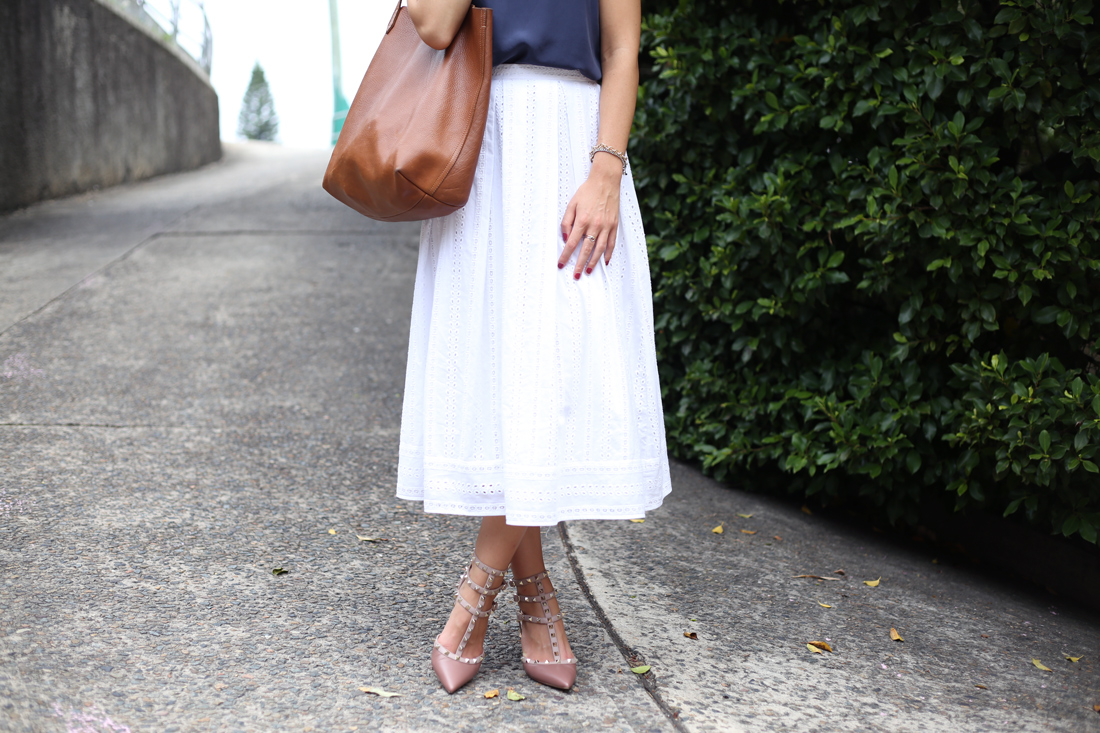 Everlane silk cami, Lover the Label 'jupiter' midi skirt, Valentino rockstud kitten heels, Cuyana tote bag (similar)
Today I had a realization – not a groundbreaking one – but it occurred to me that I've been living in Sydney for close to a year now, and yet I feel like there's still so much more of this city that I haven't experienced, streets I haven't lazily wandered down, suburbs I'm yet to eat my way through. That saying really is true, time does fly when you're having fun.
Given that it's Friday (or Fri-Yay! depending on which way you look at it), I thought I'd share an outfit that I wore the other week, when the weather was a little cooler. I've been finding that having a Lover store so perilously close to my apartment (it's a short bus or bike ride away) is proving to be dangerous, given how incapable I am of walking out empty-handed. The Boxing Day sales only added to the temptation, and I ended up leaving the shop with this picnic-perfect cotton broderie lace midi skirt. Phew, that was a mouthful!
While I'm not quite game enough to wear this on an actual picnic yet (grass stains, spilled food, or worse – wine sloshing out of the glass!), the pretty broderie lace is just begging to be worn during the balmy summer evenings. The best part? It was the last one in my size; meant to be, right?
Shop the post: