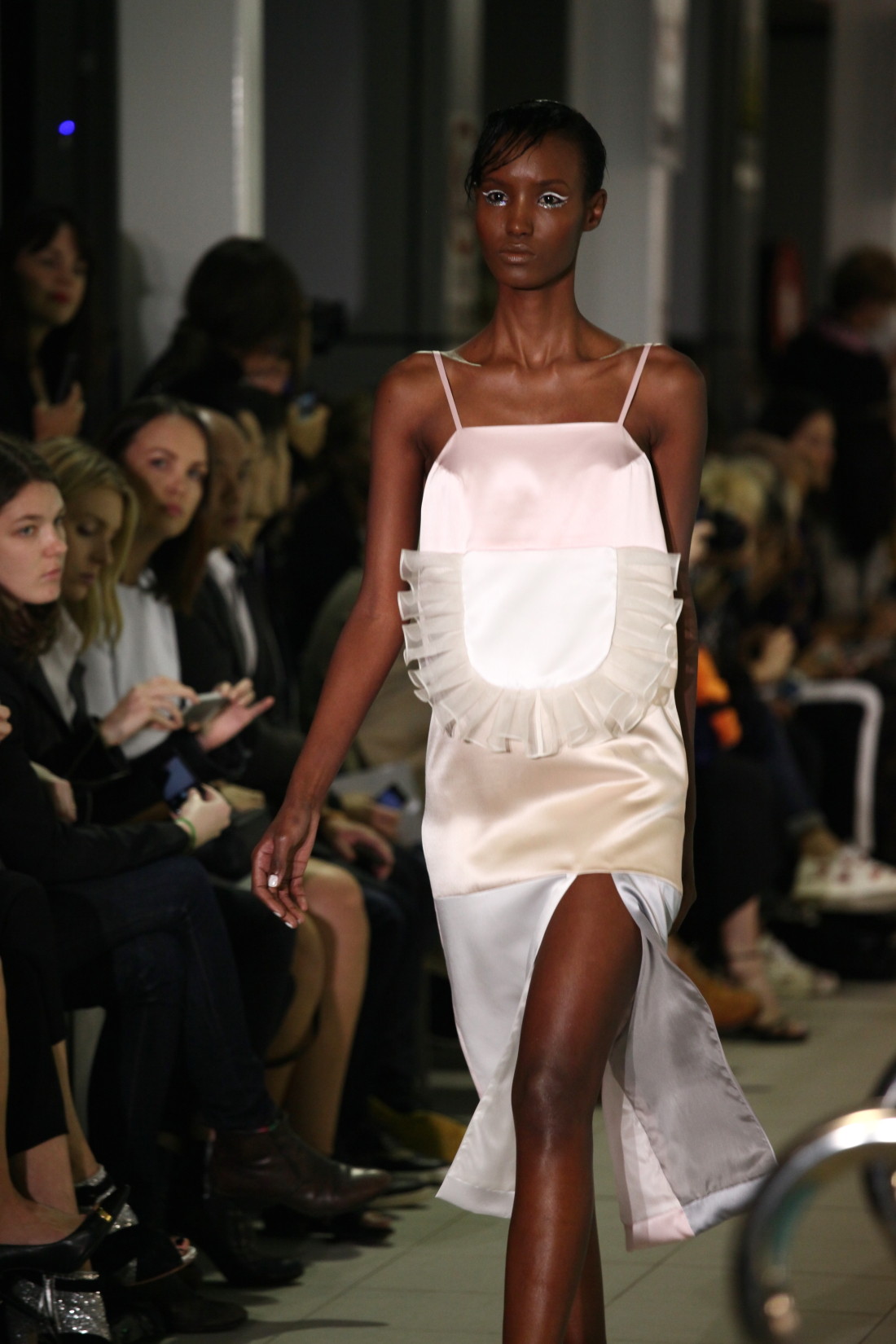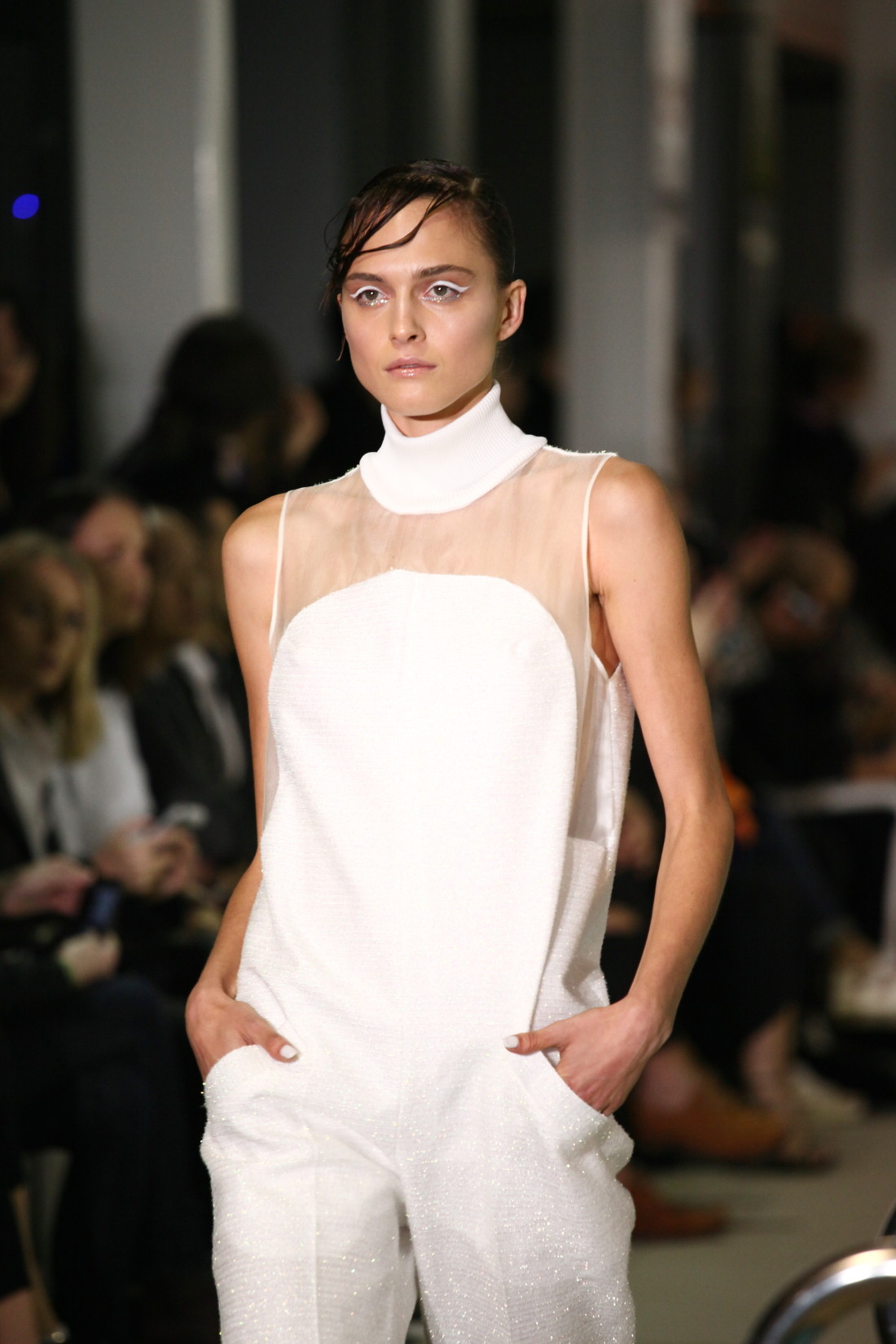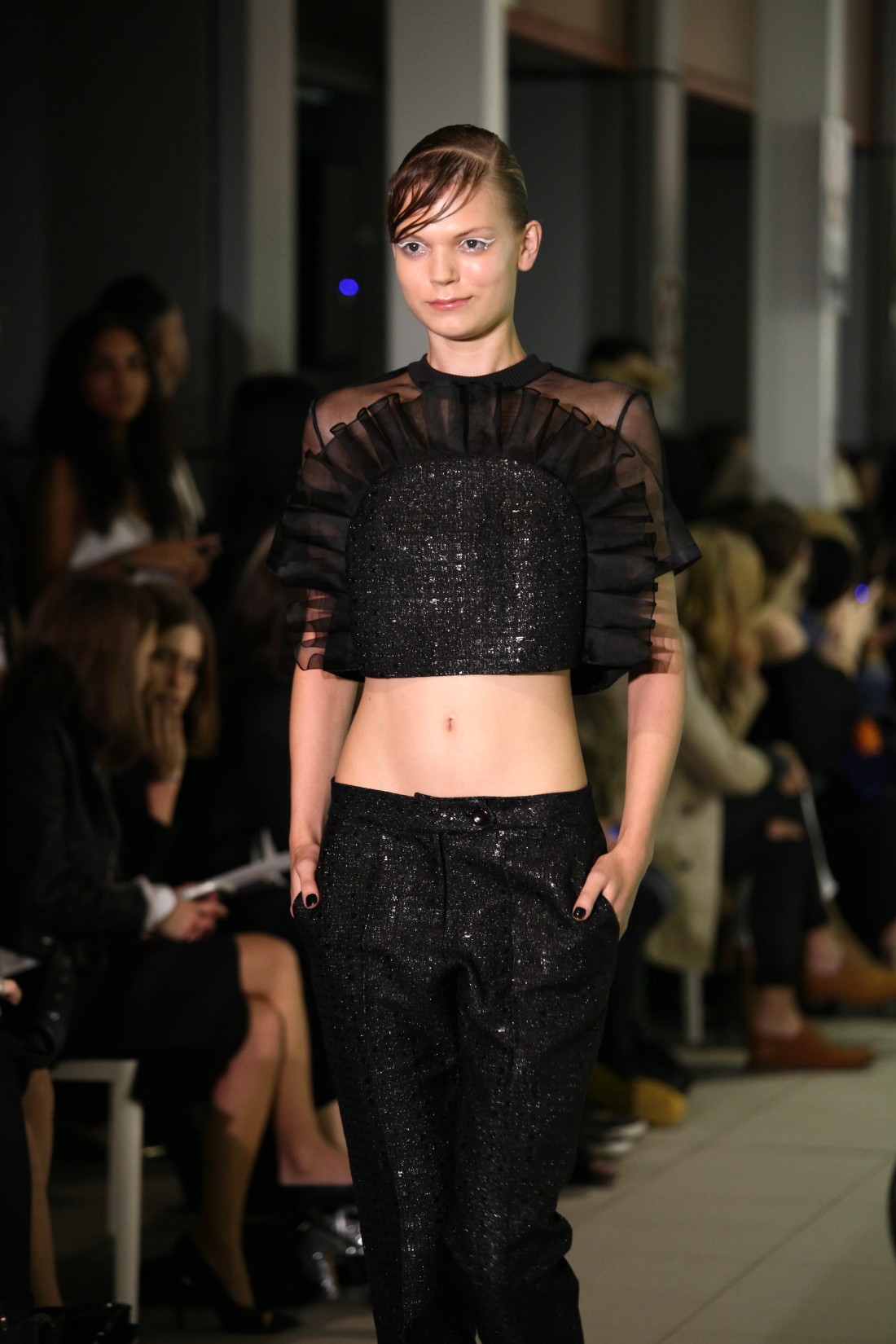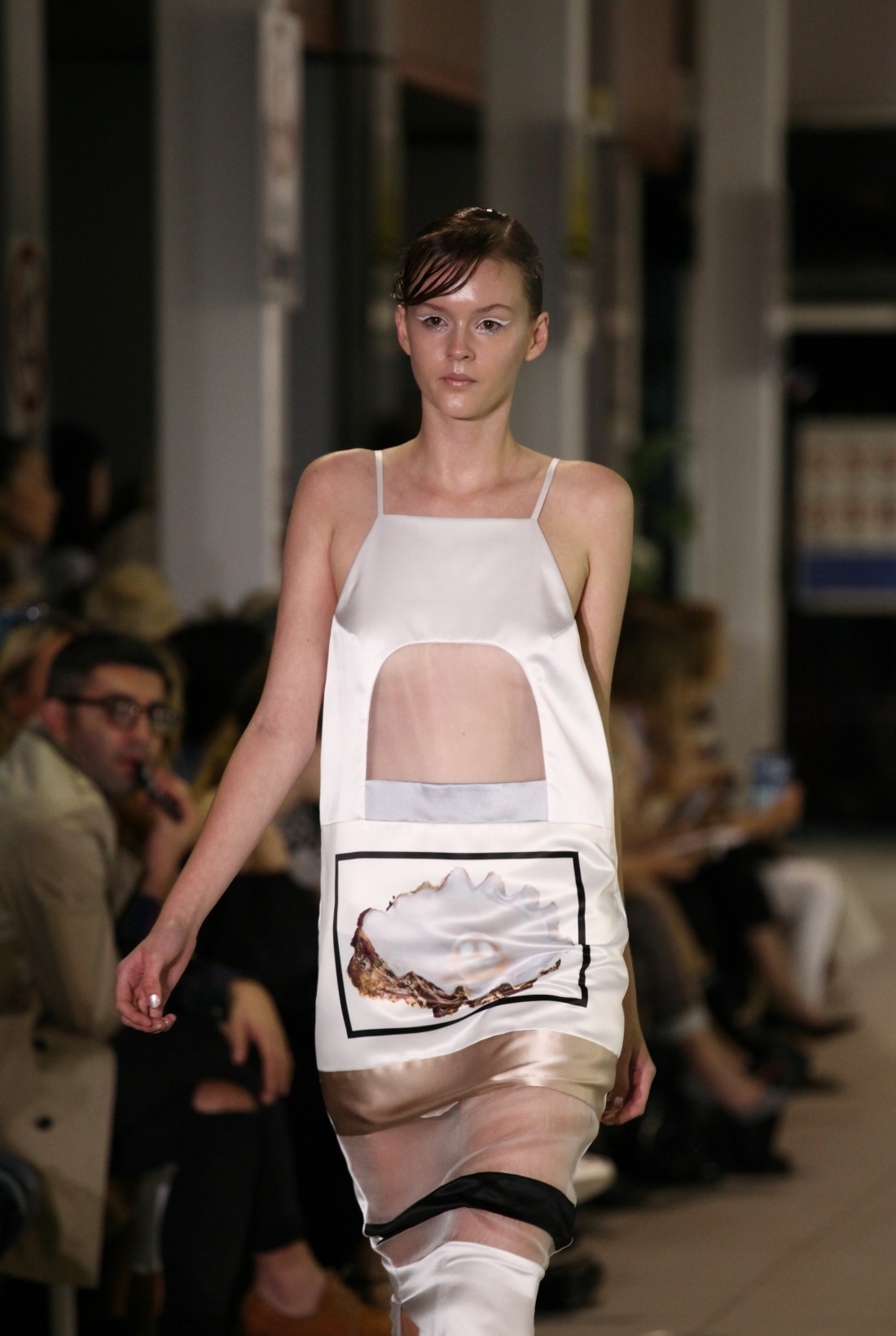 Karla Spetic Spring/Summer 2015
Set in an aquatic centre, the location for Karla Spetic's Summer 2014 show alluded heavily as to what was to follow. Referencing the pearls of the ocean and life in the deep dark depths of the sea, were translucent panels, organza box pleated trims, and the less subtle emblem of a pearl nestled within a seashell.
Karla's prominent use of satin silk in her namesake collection Satin silks featured prominently, which has proven to be a fabric of choice for the designer in past collections. The strong aesthetic of her brand came through in the boxy cut silhouettes, silk organza spliced dresses, and playful touches of colour. White reigned supreme, as woven lurex threading mimicked the sun's glisten on the waves – once again proving the designer's attention to detail is second to none. Carefully calculated, and well executed, I'm already dreaming about silky jellyfish tails and pearlescent embellishments.
Photos by Prue Ibbotson