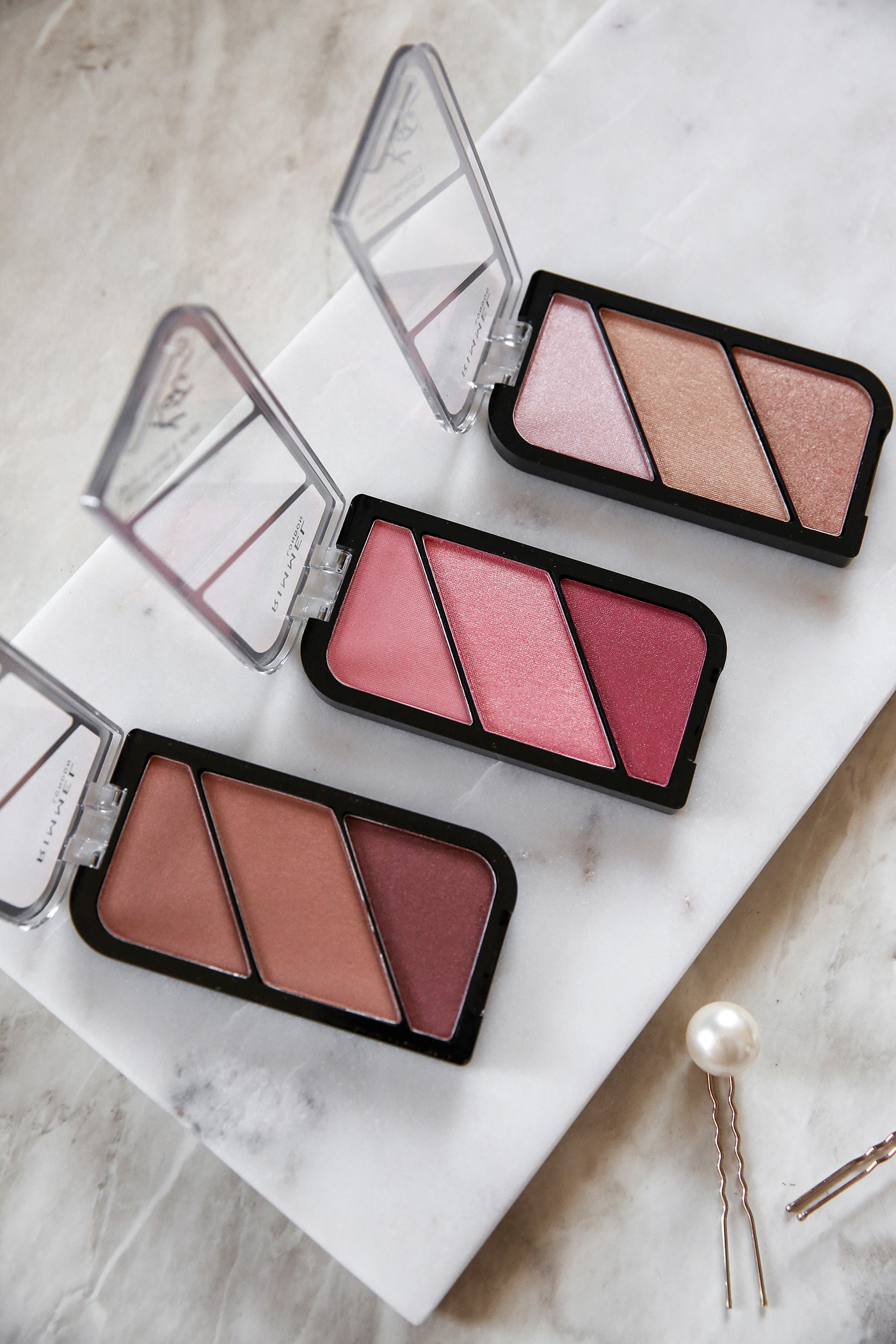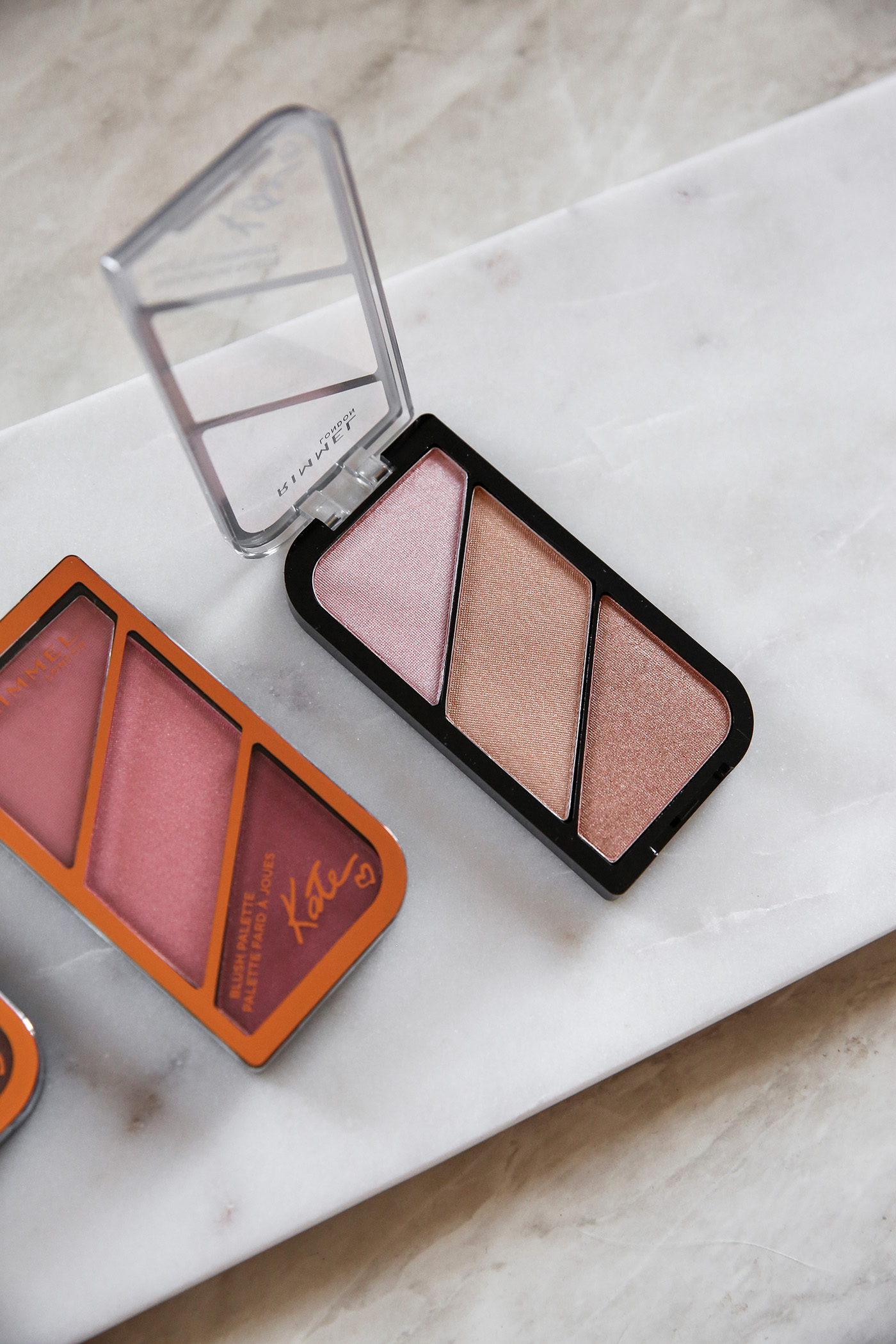 You guys probably know by know that I have a bit of a soft spot when it comes to anything from Rimmel – my favourite 'drugstore' foundation is Rimmel's Match Perfection Foundation – and overall, I've come across a lot of products that I really like from the brand. So when this new launch from Rimmel's collaboration with Kate Moss landed in my PO Box, I figured it was worth putting each of these palettes to the test.
There are three palettes included in this launch, and from left to right, we have the bronzing palette, the blush palette, and the highlighting palette. I was a fan of the original Kate Moss for Rimmel Sculpting Kit as it was an excellent and affordable travelling companion, so I was pretty excited to give these a go. What I liked most is that each palette has three shades ranging from light to dark, meaning that there's at least one shade for everyone, but more on that below…
Quick Facts & Packaging
Each compact contains three 'ultra-fine' shades, with a total of 18.5g of product, retailing for $9.99 AUD. The packaging is made of a lightweight plastic, with a transparent lid. They might not feel luxe, but I find that it's practical. The lightweight nature of the compact means that they're a great option to throw in your bag for top ups (or your suitcase when travelling), and given that each compact looks the same, the transparent lid makes it easy to pick out which product you're after, whether that be blush, bronzer or highlighter.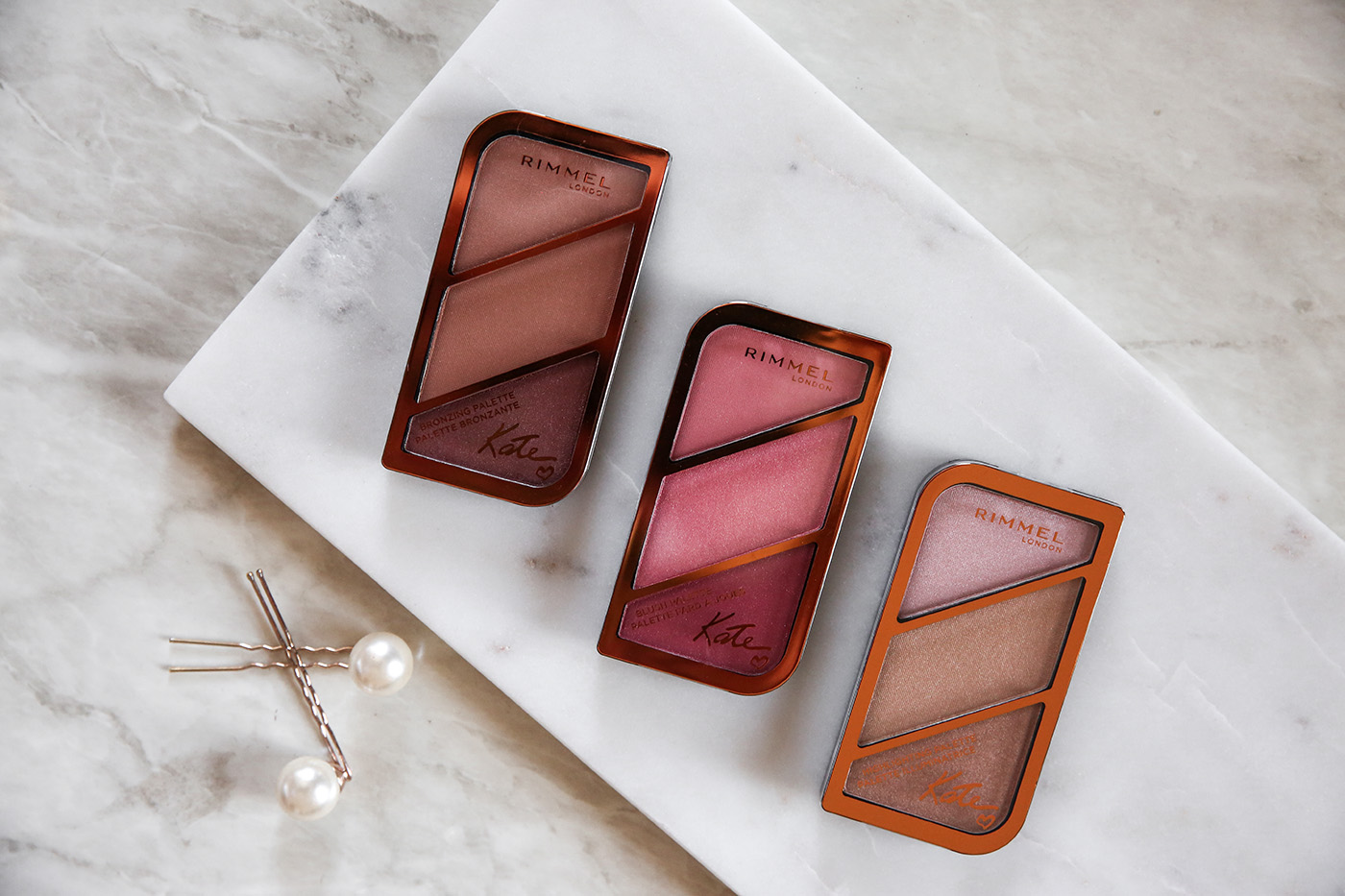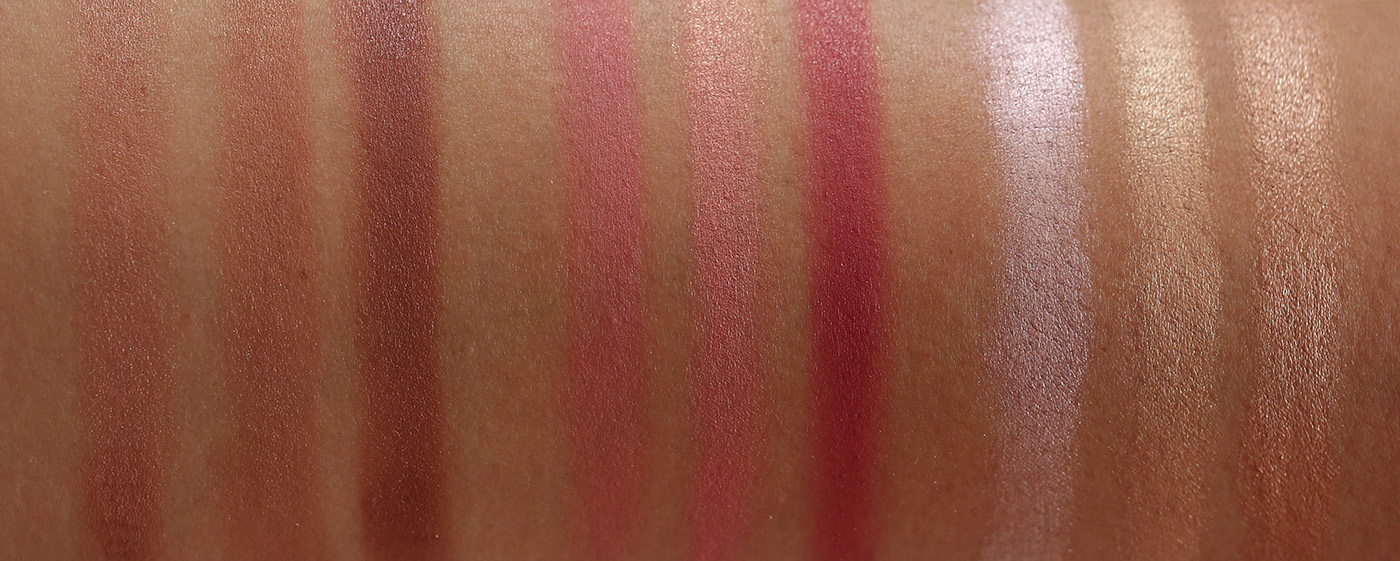 Swatched from left to right: Kate Moss for Rimmel Bronzing Palette, Kate Moss for Rimmel Blush Palette, Kate Moss for Rimmel Highlighting Palette
So how do they stack up?
Over the last six weeks I've been really putting these to the test – as much as I love my luxury beauty, I'm a bit of a sucker for pretty much anything that Rimmel launches, as in my experience it tends to be one of the best brands on the affordable end of the beauty spectrum.
The first thing I noticed? All three palettes are very pigmented, and I mean very pigmented. There's no fall out from the product, and while they don't blend as seamlessly or as easily as some more finely milled powder products, these aren't difficult to use nor do they require too much work to look natural.
The shade selection in each palette is pretty good; there's a shade for fair skin, medium-toned skin, and dark skin, however the wearability of the options vary. As someone with a medium-toned complexion, I've found that I can wear the first two shades in each palette with ease, however I do find that the middle shade in the blush palette has far too much shimmer in it to be wearable in conventional terms, without looking like a total glitter ball.
The bronze shades are warm in tone, and I've found give that sun kissed appearance to my complexion every time I've applied them. The blush shades are very neutral, with the middle hue a pretty good dupe for NARS 'orgasm' (also here). The highlight shades are quite varied, though I do love the choice – generally I'll layer the pale pink and metallic caramel hues together for a natural glow.
I tend to favour a matte blush or bronzer over one with shimmer; in my experience they are more wearable, and much more suited if you are planning on incorporating it into your everyday routine, and work in an office setting. So, I should probably flag, if shimmer isn't your thing, then you probably aren't going to like these. Each shade – from bronzer, to blush and illuminator – is dotted with little flecks of glitter. The intensity varies between palettes. The glitter in the bronzer adds a diffused glow to the complexion; in the blush, bar the middle shade, there's a sheen to the cheeks when applied; and the illuminator? well, it's just plain extra.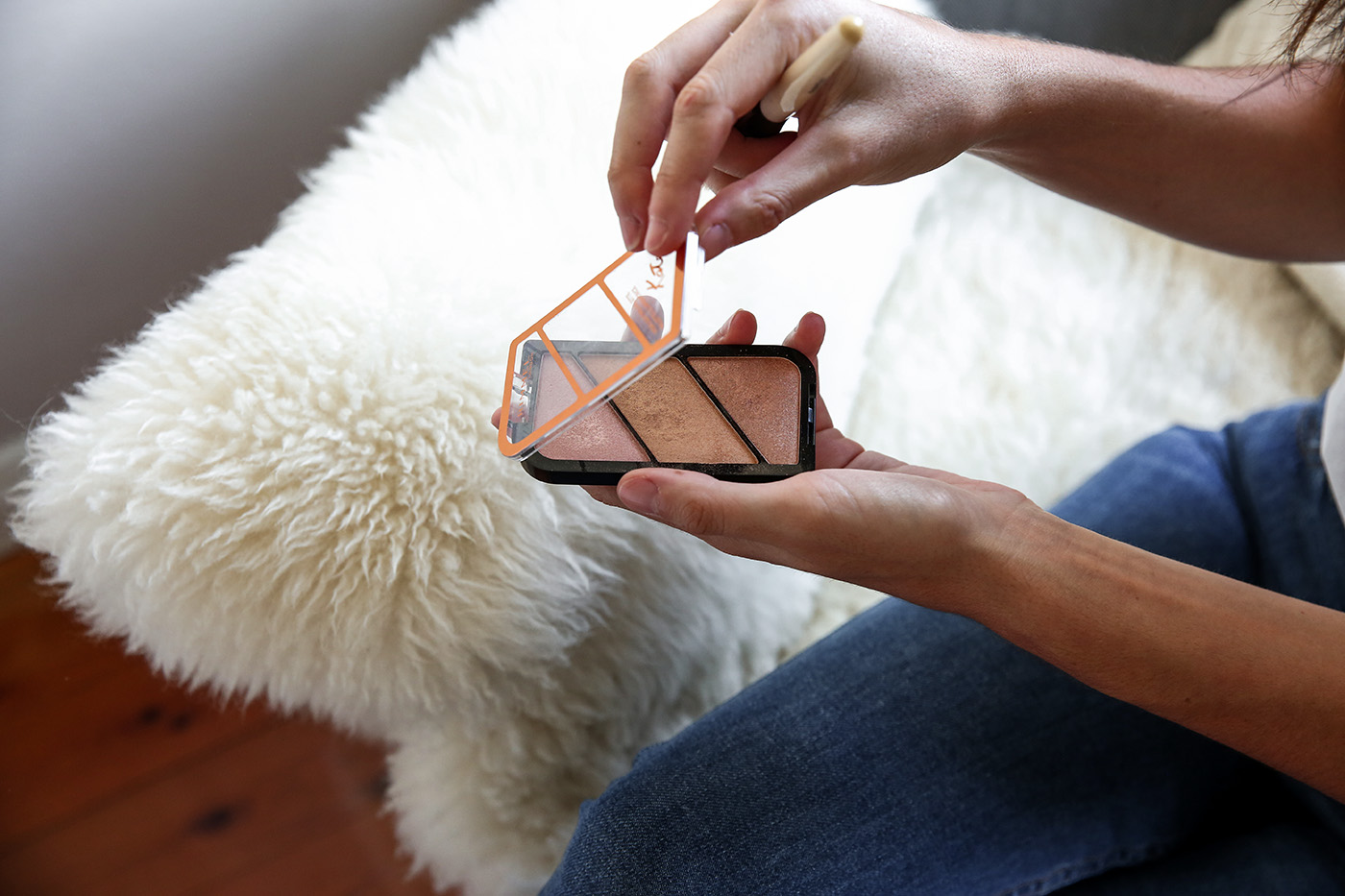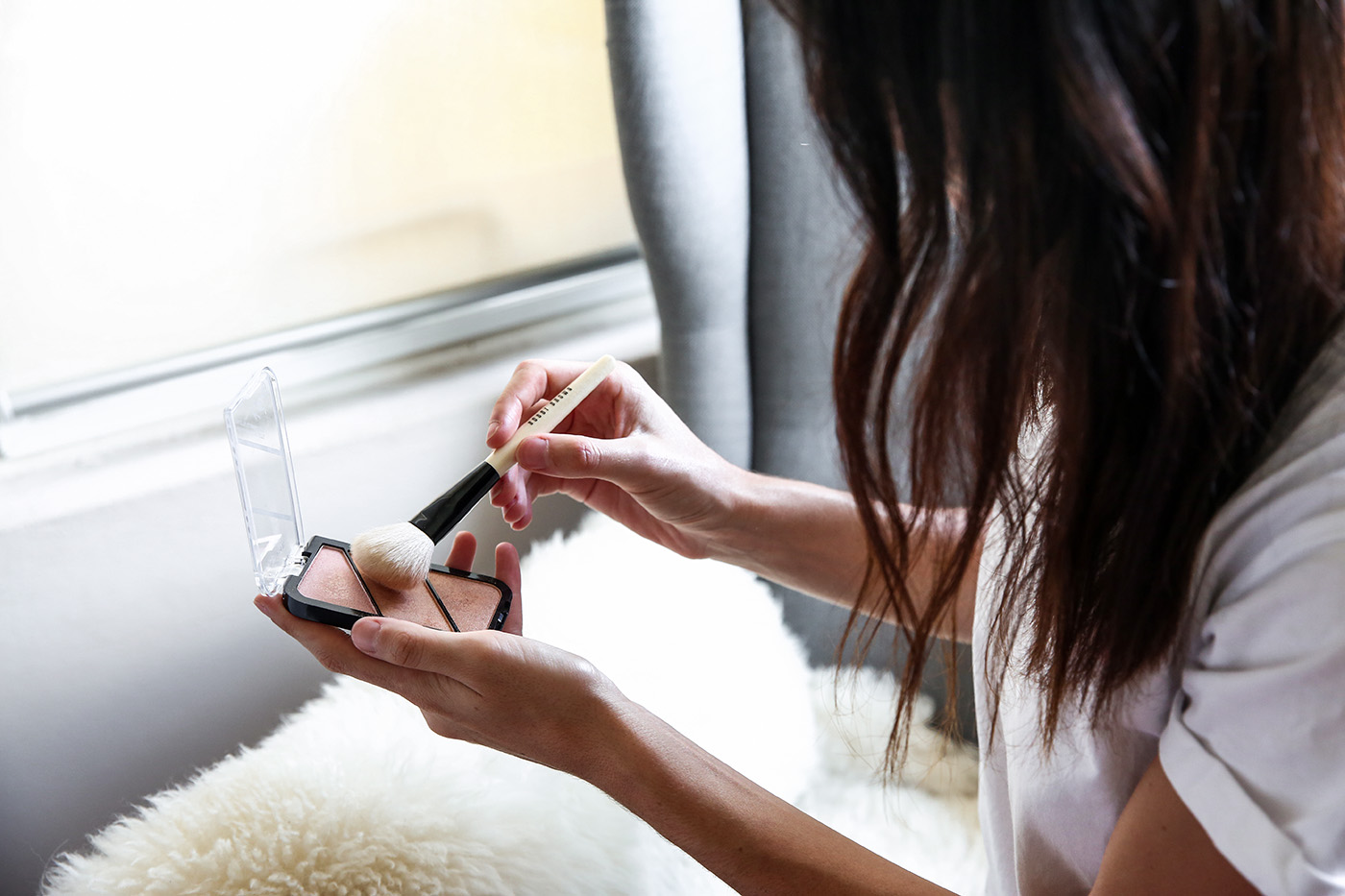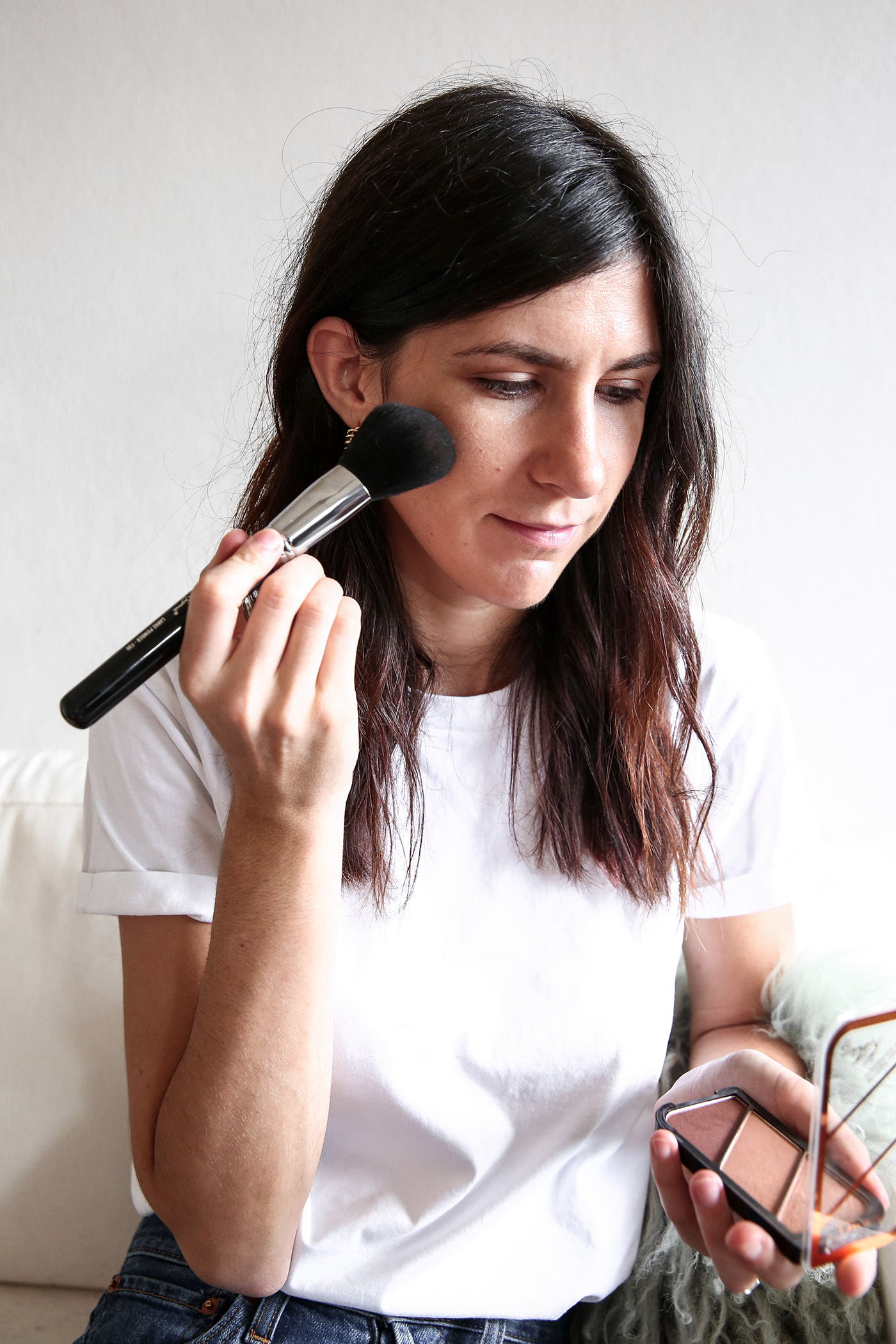 Wearing RUBY tee (also love this) and RE/Done skinny jeans (currently 20% off), Sigma F20 large powder brush
Final verdict
I feel like I can always rely on Rimmel to give me bang for my buck, and these are no exception. While they aren't perfect, there's a lot to like about these palettes. They offer a variety of shades, the price point is reasonable, and they're super pigmented. If you can overlook the shimmer, these are worth a second look, next time you're at the Rimmel make up counter. Personally, I'm a huge fan of the bronzing palette; this has been one of my go-to's in the morning to give my complexion a little colour and warm up the edges of my face, and while I don't love a powder highlight, I don't really think that you can fault the highlighting palette in this collection, as it packs a lot of punch.