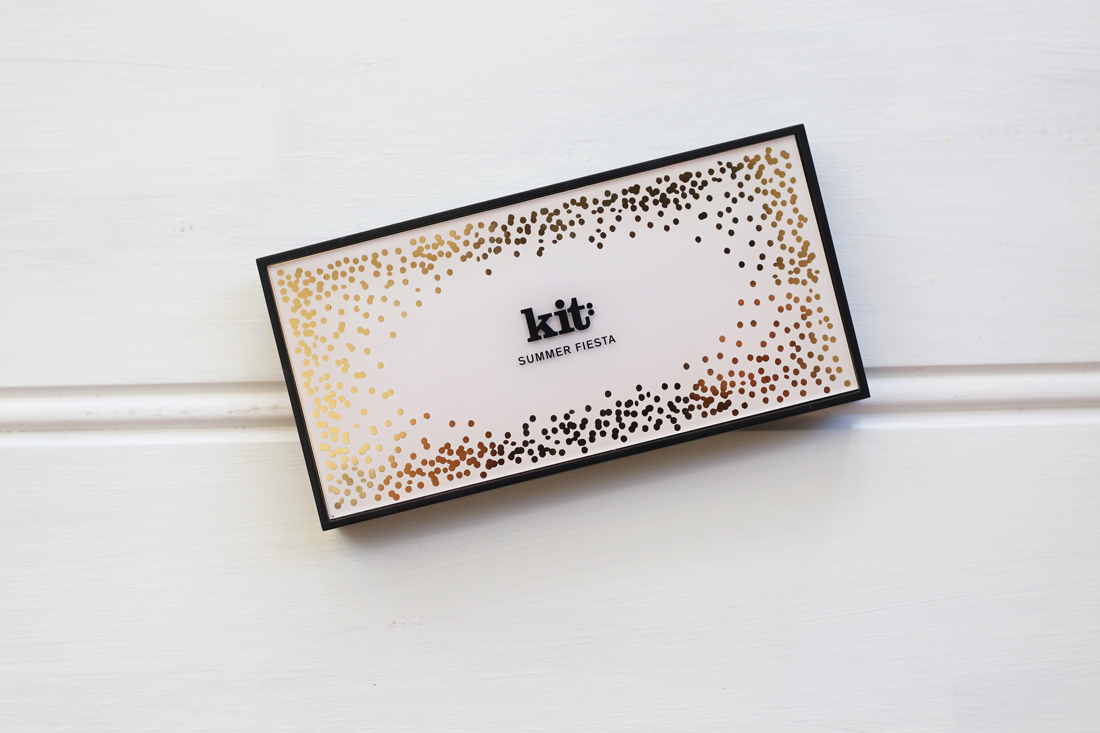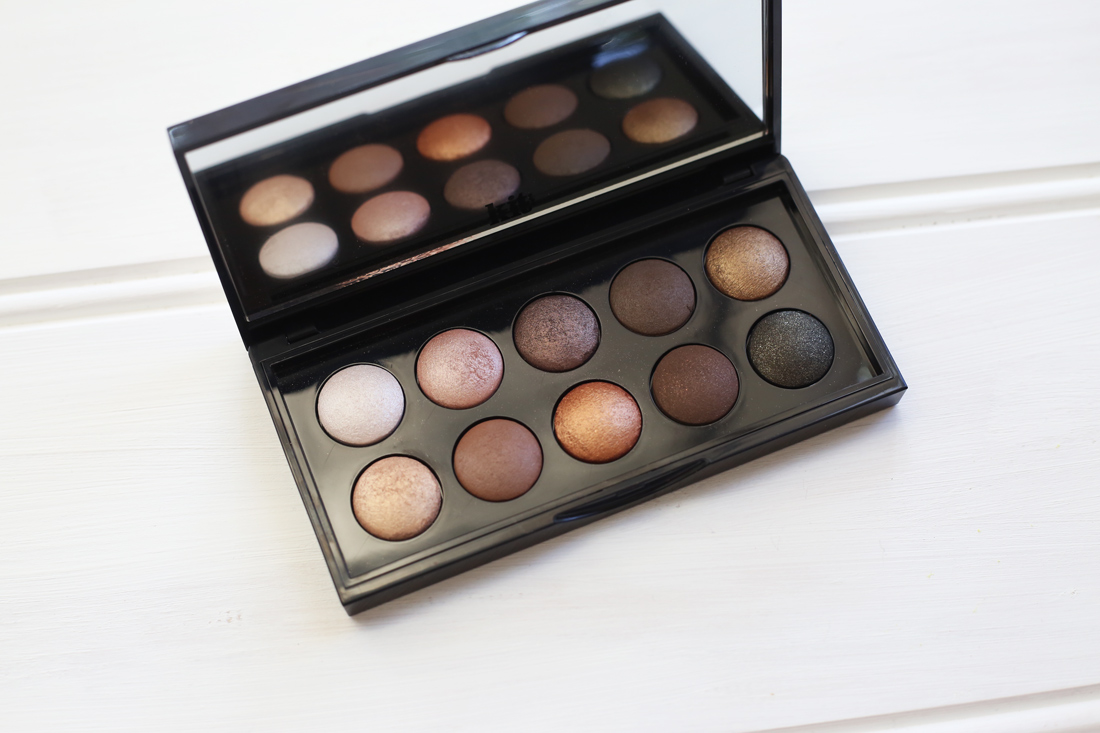 kit. Cosmetics Summer Fiesta nude eye shadow palette
'Tis the season for giving and gifting, lazy weekend barbecues in the late afternoon sun, and limited edition make-up palettes which are so pretty you can't wait to get your hands on them.
Up until now, I've never paid much mind to Christmas gift guides, and seasonal Christmas gift sets – it never quite made sense to me. I'd long thought that the aforementioned gift sets primarily consisted of intense lavender scented body lotions and shower gels which were destined to spend their lives sitting at the very back of my bathroom cabinet – entirely forgotten once the magic of Christmas had worn off. But boy, was I wrong.
A (not so) quick pit stop to my local Mecca was enough to set me straight, and put a pretty big dent in my wallet that day. Of all the things I've picked up (and there have been quite a number), this pretty gold flecked palette from kit. Cosmetics has proven to be one of the most hard-working of the lot. Named the Summer Fiesta nude eyeshadow palette, it is comprised of 10 eyeshadows which sit in neutral territory – mostly bronze or chocolate shades, the majority of which have a decent amount of shimmer to them (perfect for picking up the light during the summer!), however there are a few matte shadows included in the palette.
Priced at a humble $34.95, I have to admit that I wasn't expecting too much – how good could it be, right? Well, don't let the price fool you.
Starting with the excellent selection of colours; the pearlescent white shade is perfect for opening up and brightening the inner corners of your eyes, and there are some almost nude/beige tones which serve nicely as a base swept all over the eyelid. I personally like sweeping a little of the pale rose shimmer shade over ¾ of my eyelid, with a generous dusting of the taupe/brown shade blended in the crease for a subtle everyday look. Dependent on whether I'm opting for a bold lip or not, I've taken to lightly smudging either the gold or one of the darker coffee shades along my bottom lash line, almost like an eye liner; creating a bit of smokiness and definition. Add a bit of mascara, and you're done for the day.
All of the eyeshadows in the palette have good pigmentation, and offer a great colour payoff with minimal effort. You can use the shadows wet or dry; so if you have a few eye drops (or some MAC Fix Plus) handy, you can really intensify the colour which is perfect for a night out.
I'm not going to lie, this girl is a sucker for pretty packaging (or gold flecked anything for that matter); and when combined with a 10 shade palette of neutral bronze tones, well, I'm not really going to say no. Less than a week later I found myself back at the Mecca counter, picking up the same palette in black; because when you're onto a good thing…
Let me know in the comments below if you've tried anything from kit. Cosmetics (and whether your experience was as positive as mine!), or if you'd like to see an everyday look using this eyeshadow palette; also, I'm sorry for not including any swatches in this review. Next time, I promise!
PS. Curious about my favourite lip products? I've done a video featuring five of my current favourite lip products for the summer time, which you can view here.
PPS. You still have 7 days to enter the Karen Walker broken necklace giveaway – click here to find out the details x