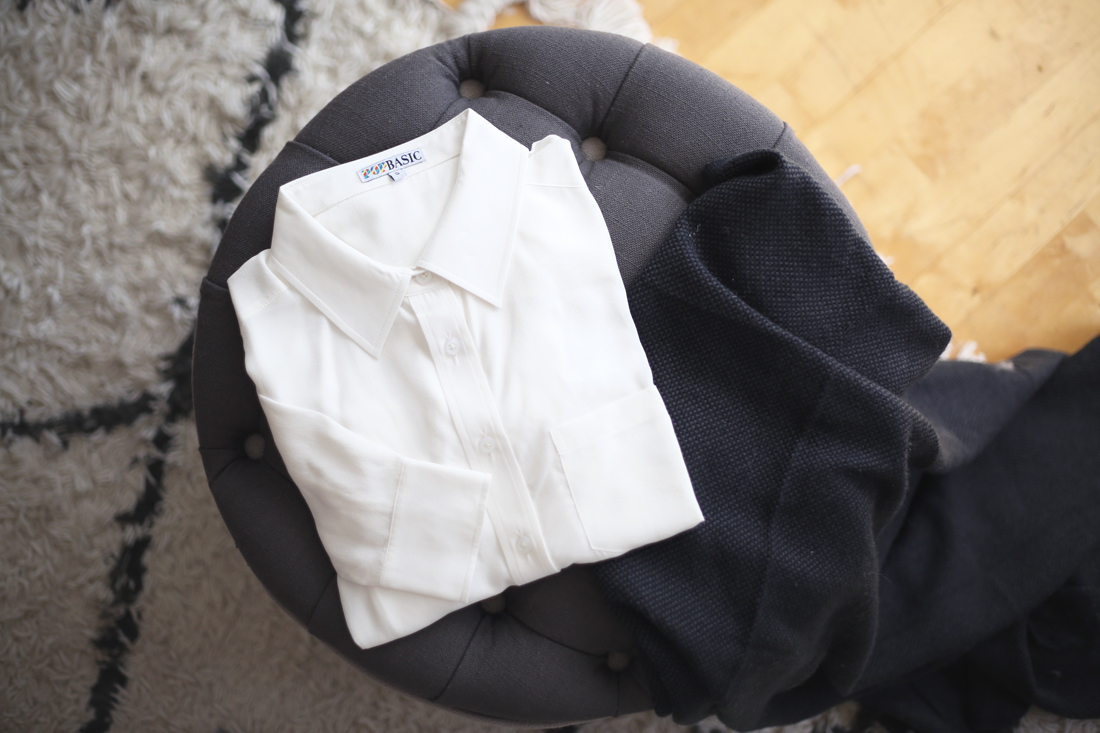 Ivory 'milk' silk blouse c/o Popbasic
If there's one thing a girl can never have too much of, it's a simple silk button up shirt. It's one of those classics which will never leave you not feeling polished, even when you've rolled out of bed with only ten minutes to spare before you need to get on your way to work; I promise.
Which would explain why I was pretty excited to hear about Popbasic's kickstarter project for two silk blouses (the first of many, I hope), one in an ivory milk shade, and one in a playful strawberry print. I'm almost certain that both are basics, if not essential for any wardrobe (who wouldn't want to wear strawberries every day, am I right?).
And in case you're wondering, the fit is true to size (slightly loose through the body with slim sleeves) and the quality is excellent (16mm peached silk), almost on par with Equipment yet at a fraction of the price. Today is the final day of the kickstarter, which begs the question, have you ordered yours yet?