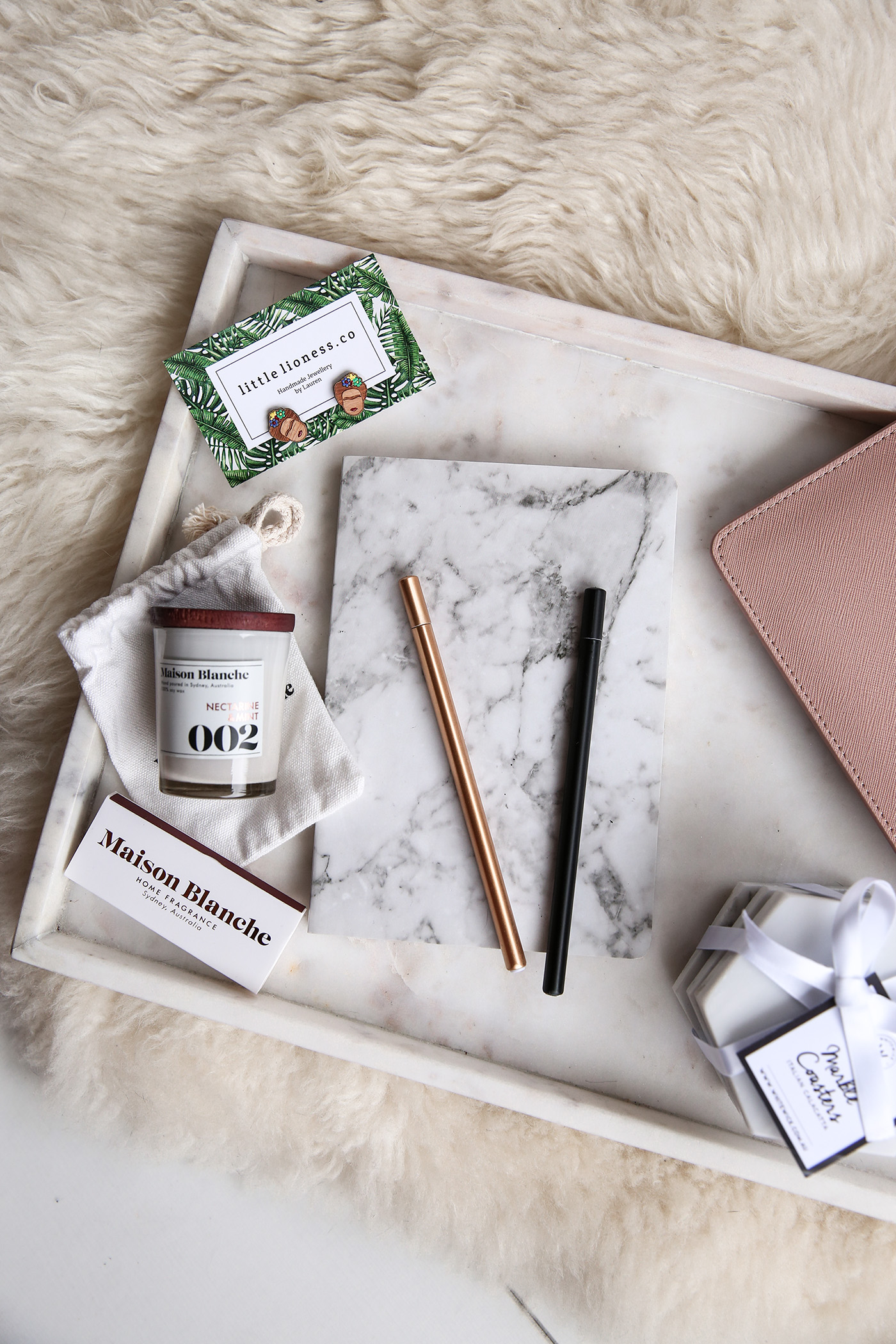 Unless you're counting (and I promise, I'm trying hard not to…!), Christmas is just three weeks away, and I'm sure I'm not the only one thinking about what gifts I'll be popping under the tree for my loved ones. So today I've teamed up with Etsy Australia to share some of my favourite finds which would make the perfect gift this Christmas – from thoughtful stocking stuffers to beautiful gifts that stand out on their own.
Aside from the opportunity to support local sellers and small businesses while hunting down the perfect gift, I love the fact that I can find an item that's unique and one-of-a-kind, plus it's the ideal marketplace to stumble across some incredible independent brands, with many items falling under the $50 mark!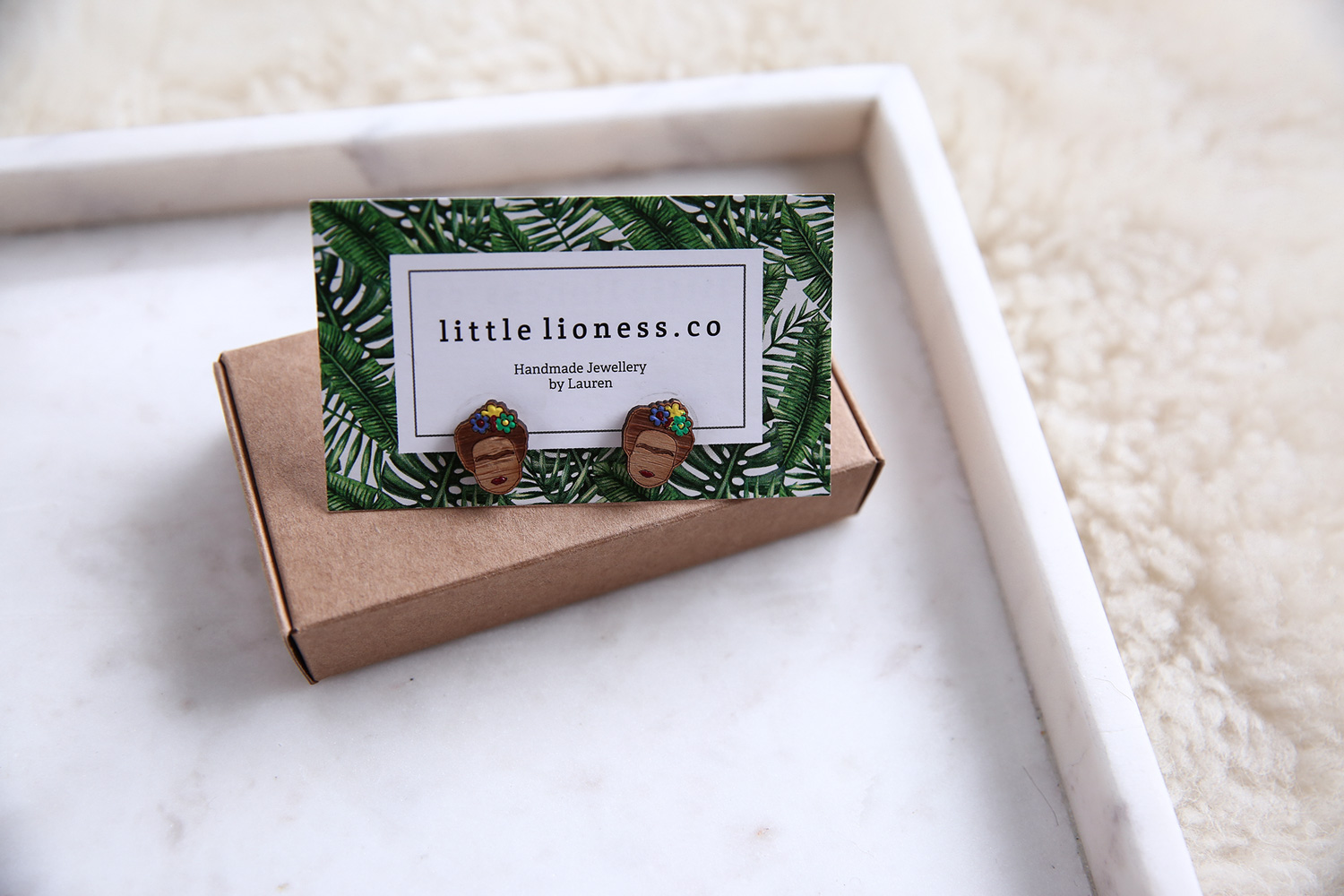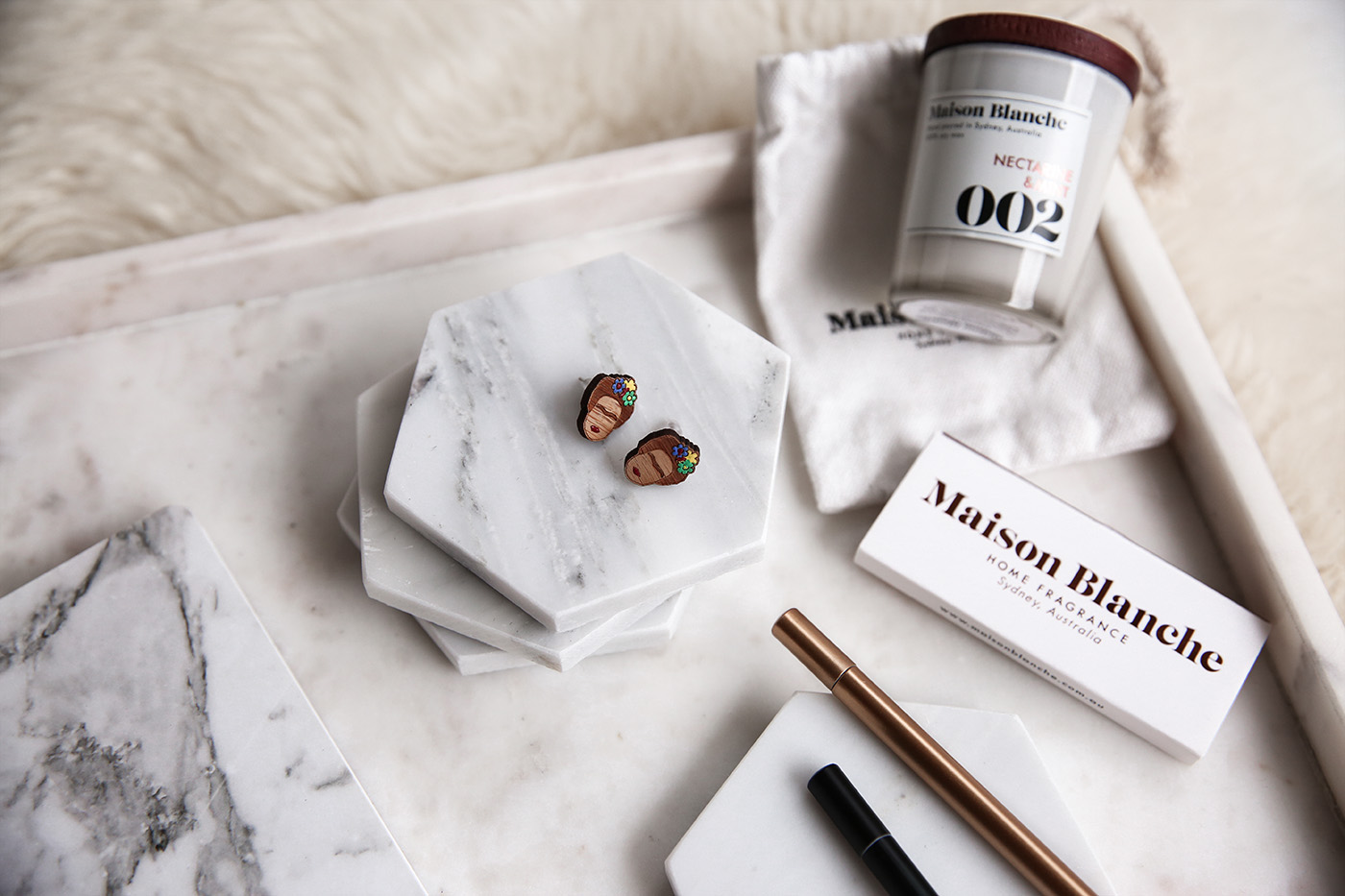 I first discovered Etsy many years ago, when on the lookout for a piece of customised jewellery, and it's still my first port of call if I want to find something that's quirky or a little out-of-the-box. These Frida Kahlo inspired bamboo earrings are unlike anything I've ever seen, and I love that they're hand-crafted. For a more modern option, I adore these beautiful gold double disc earrings, and I've featured some of my other favourites in the carousel below.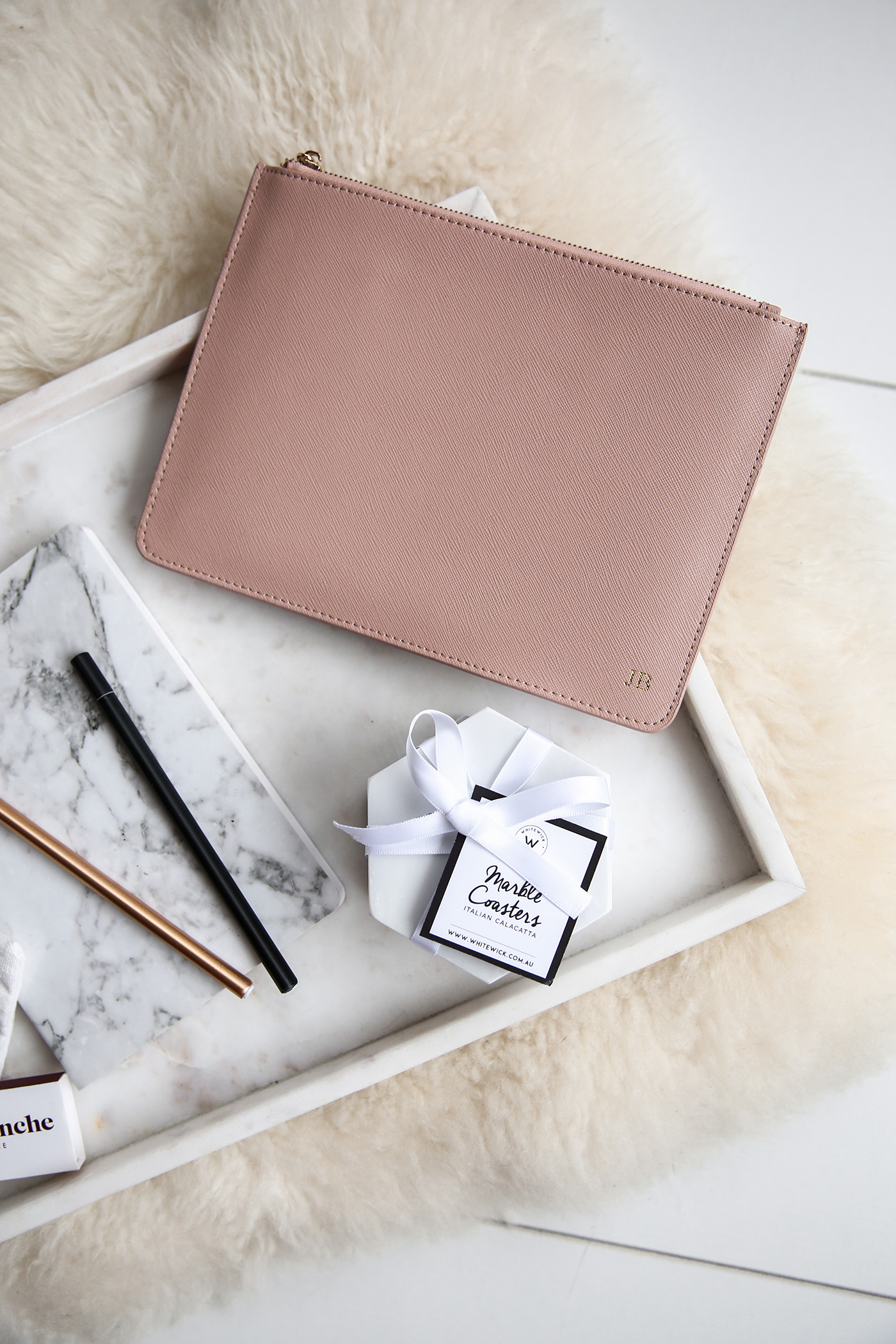 One of the kinds of gifts I really love giving are the ones that are a little more personalised and tailored to the person it's for. Gifting a beautiful monogrammed leather clutch at Christmas is such a classic gift that you can be sure is bound to get a lot of wear during the festive season, particularly with New Year's Eve on the horizon. Another gorgeous personalised option is this saffiano leather cardholder, and if you're looking to go all out (or perhaps just #treatyourself) then Etsy is also home to some pretty amazing handbags – I personally have my eye on this caramel leather tote in particular.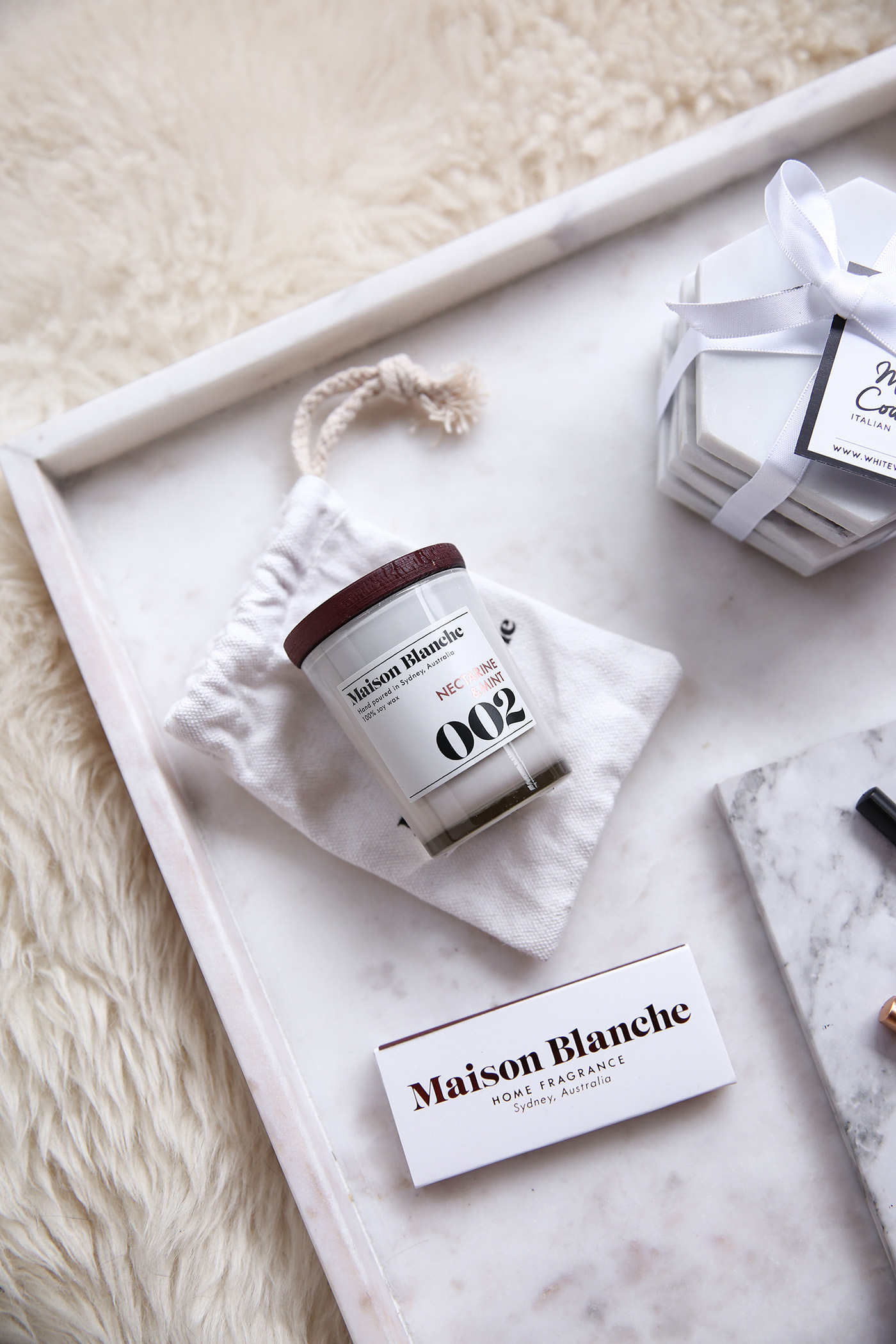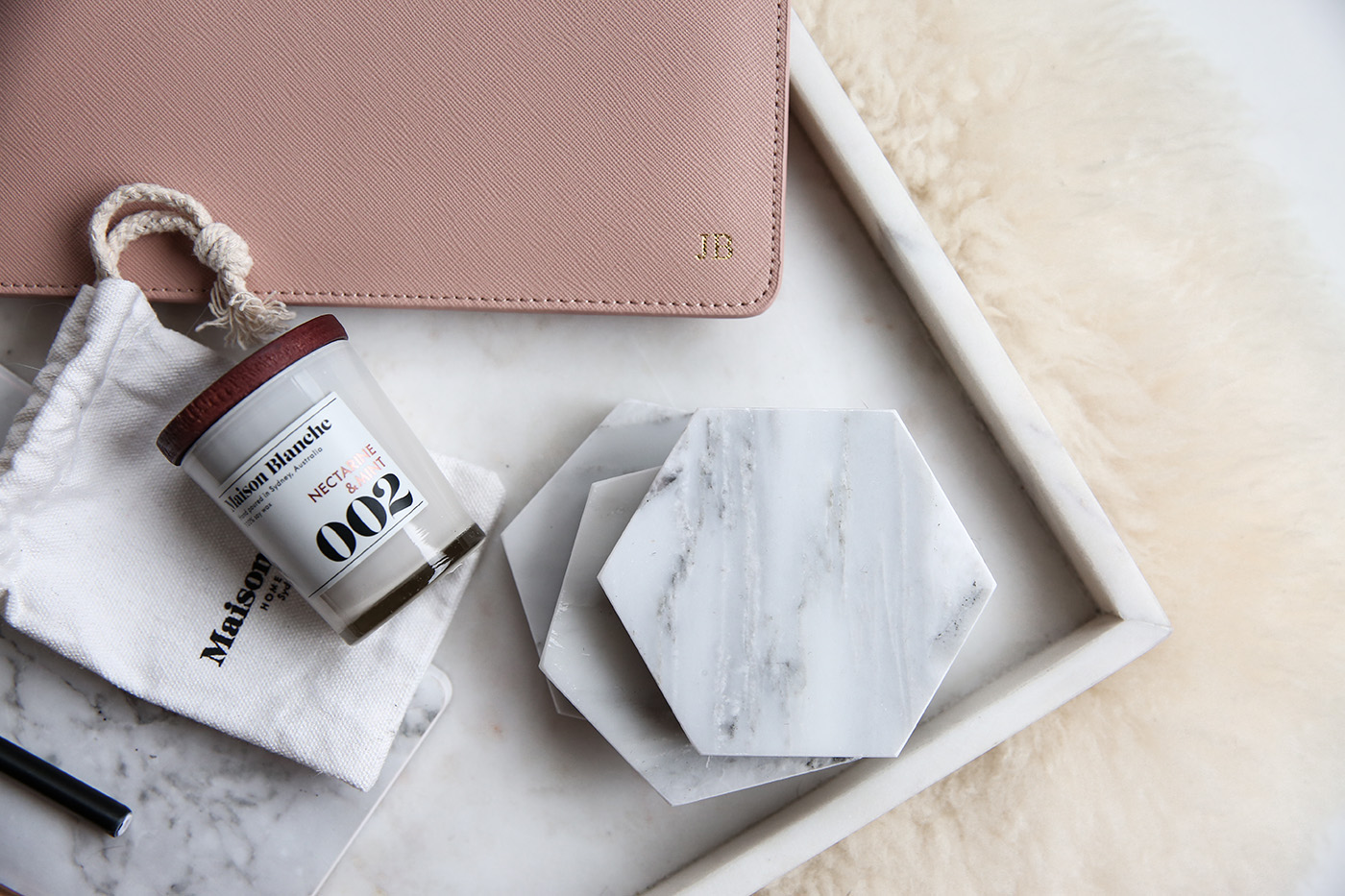 Given one of my favourite things to browse on Etsy are their gorgeous hand-made or vintage homewares, it probably goes without saying that this is also one of my favourite types of gifts to give. A thoughtfully selected hand-poured candle is one of those small luxuries that you often don't buy for yourself; a 100 gram candle is a really great choice for a stocking stuffer, and this Nectarine & Mint candle from Maison Blanche not only looks beautiful, but smells absolutely sensational – just like summer.
I feel pretty confident that you can never have too many marble coasters, and this hexagonal set from Whitewick Home in Melbourne would be a beautiful gift to give (or receive!). I also spotted a black marble coaster set which look beautiful, and I think that this agate crystal set is also absolutely gorgeous and be a lovely stocking filler.
If you're after a slightly larger homewares gift, I'm a big fan of these oversized mongolian sheepskin cushions (the dove grey is divine!), and this brass gold planter is really chic, and would be the perfect home for a fiddle leaf or a monstera plant.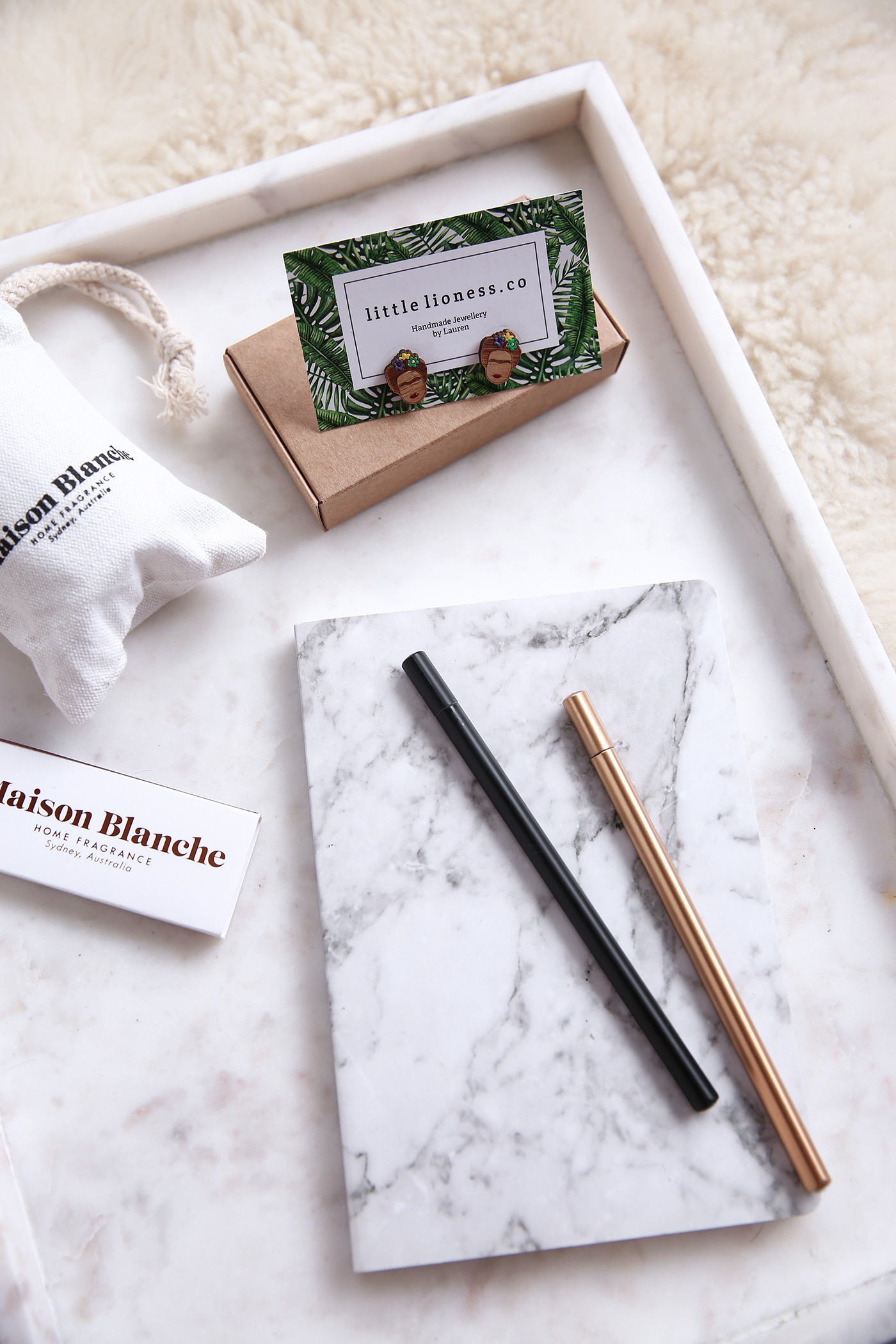 Finally to wrap things up, a beautiful marble notebook and some ink pens, or a planner for the year ahead are a lovely gift to snap up for the stationery lovers in your life – or for those who like to start the year two steps ahead of the pulse. On my own shopping list is this peachy-hued 2018 planner from MiGoals – not only will the colour pop inside my handbag, but I love the layout of their diaries, which not only helps you keep your schedule on track but encourages you to reflect on your goals and achievements every season, which is great motivation to keep you going throughout the year!