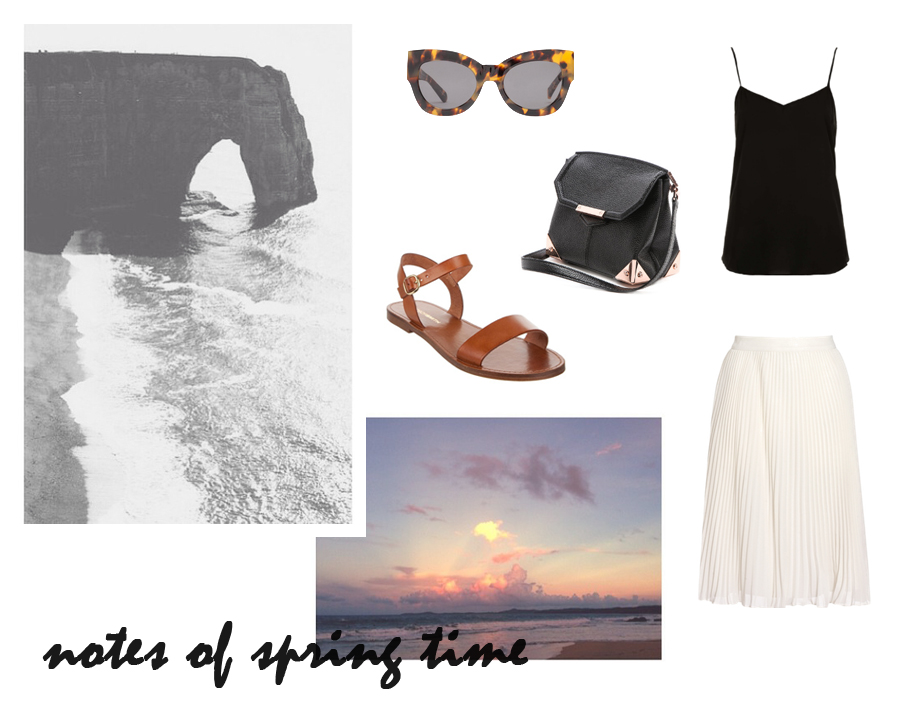 Topshop black cami, ASOS pleated midi skirt, Windsor Smith sandals, Karen Walker sunglasses, Alexander Wang Marion bag
So I'm sitting here, with the rain softly tapping on my window, the whistle of the wind occasionally making its presence known. Spring, in more ways than you could imagine, has not quite been the mecca of sunshine, and pretty pastel petals that I had envisioned. Instead of staring out at this melancholy darkness, I'm thinking further forward, to twirling around in circles in a pretty pleat skirt, ice cream in hand, sandals on my feet, and sunglasses firmly in place.
I finally managed to get my hands on an Alexander Wang 'marion' bag, which instead of the creamy eggshell tone I had envisioned, turned out to be a rather lacklustre minty green. As I patiently wait for the summer, I'm also patiently waiting to pick it up from the leather care specialist, dyed a most reliable shade of black. Sometimes life is just better in black and white.
Get the look: