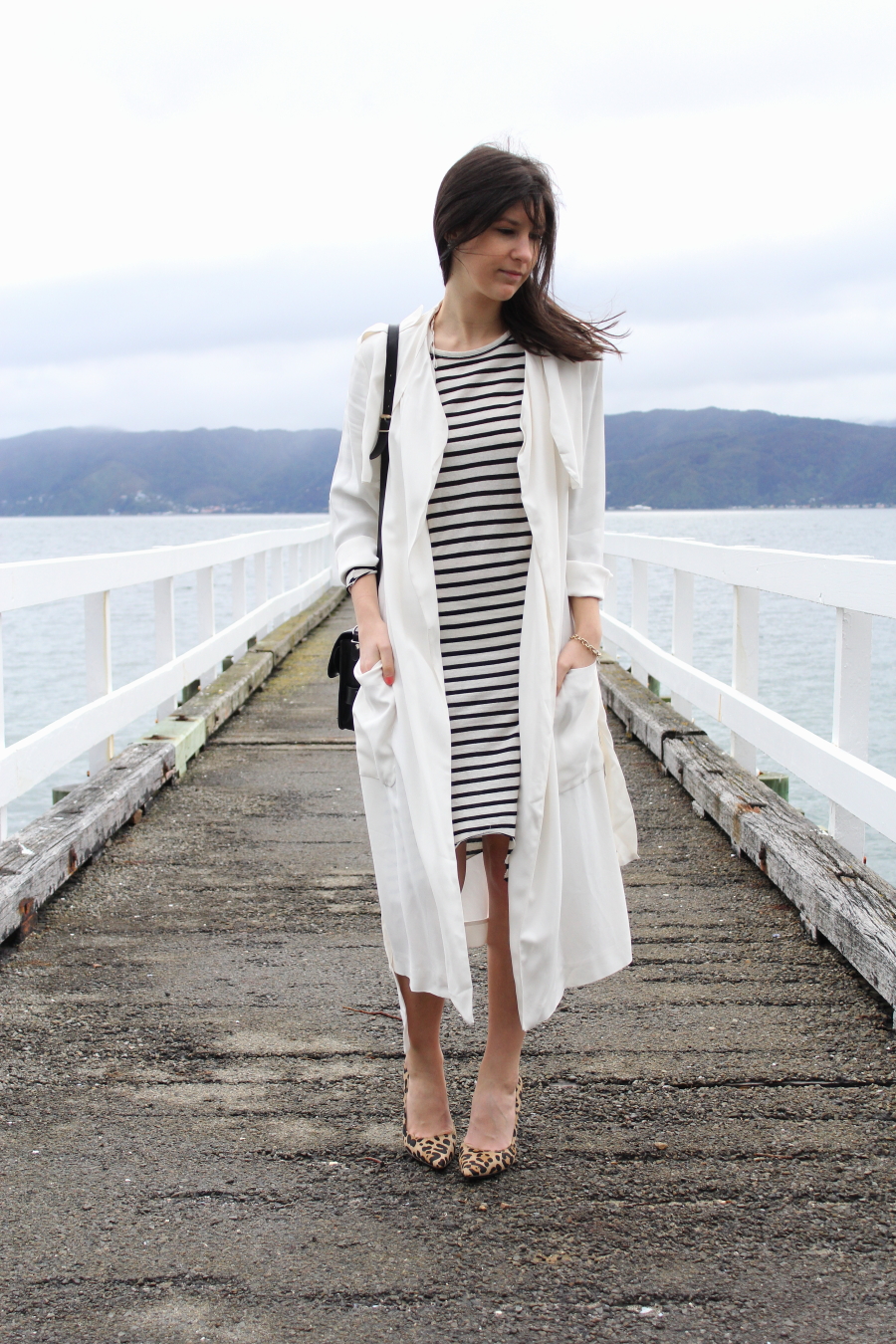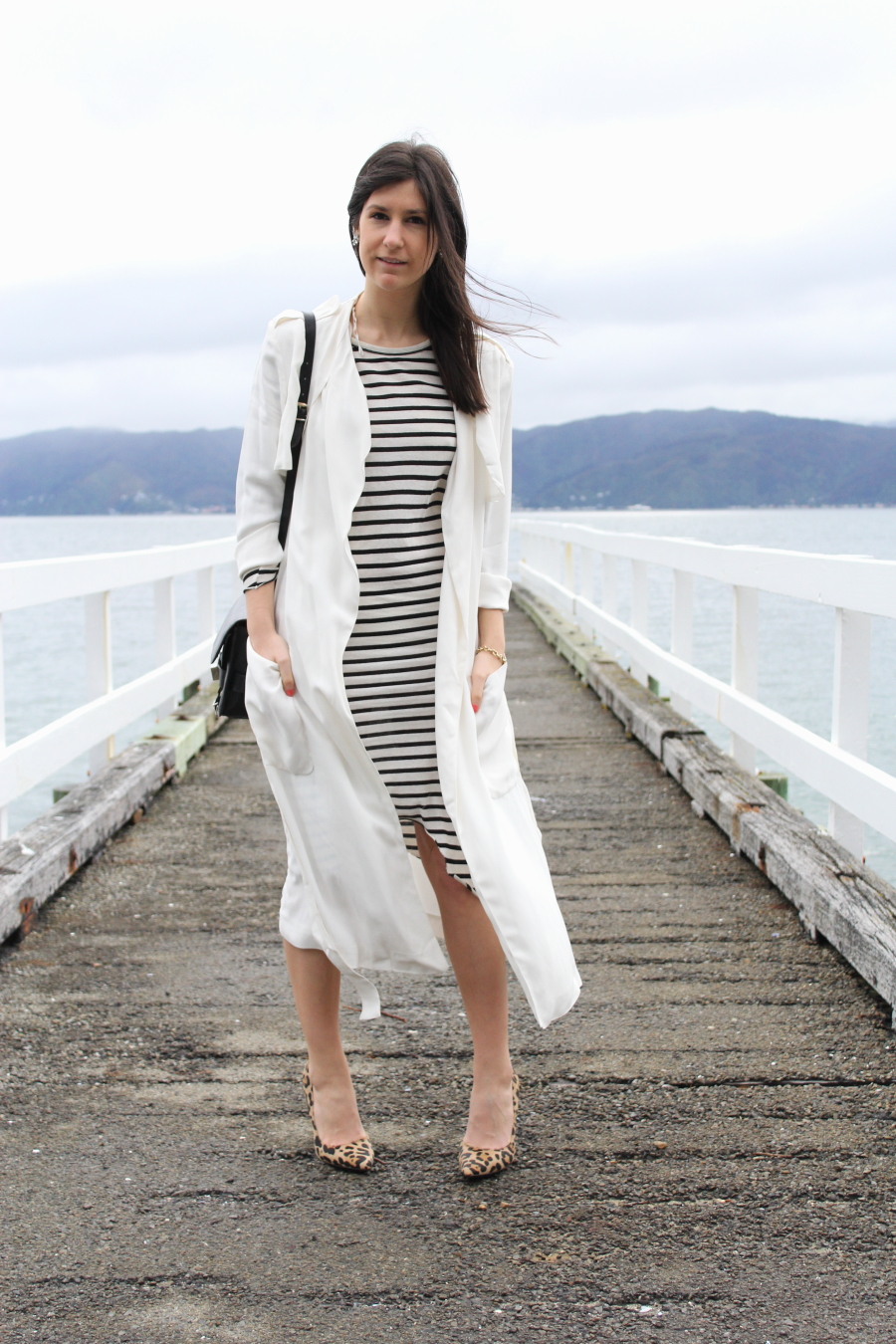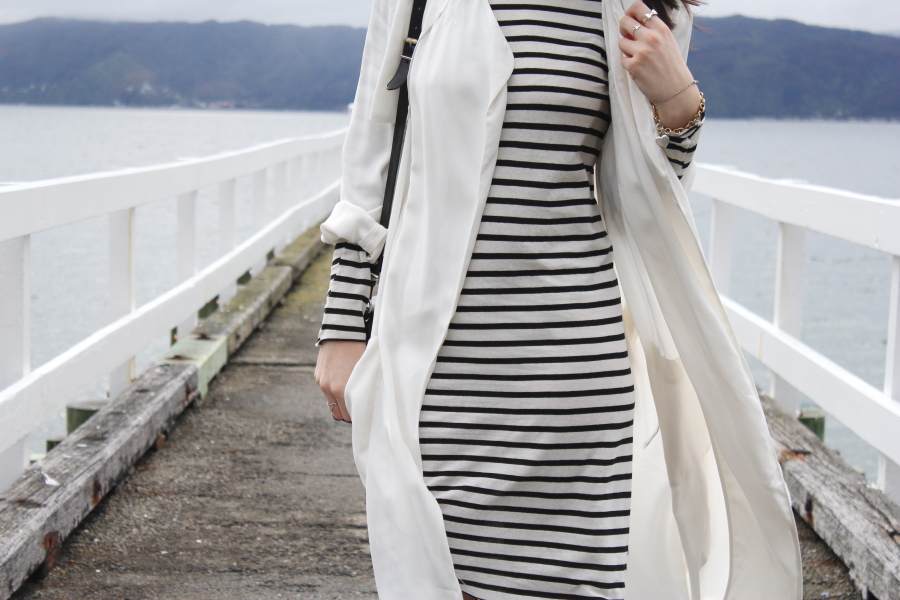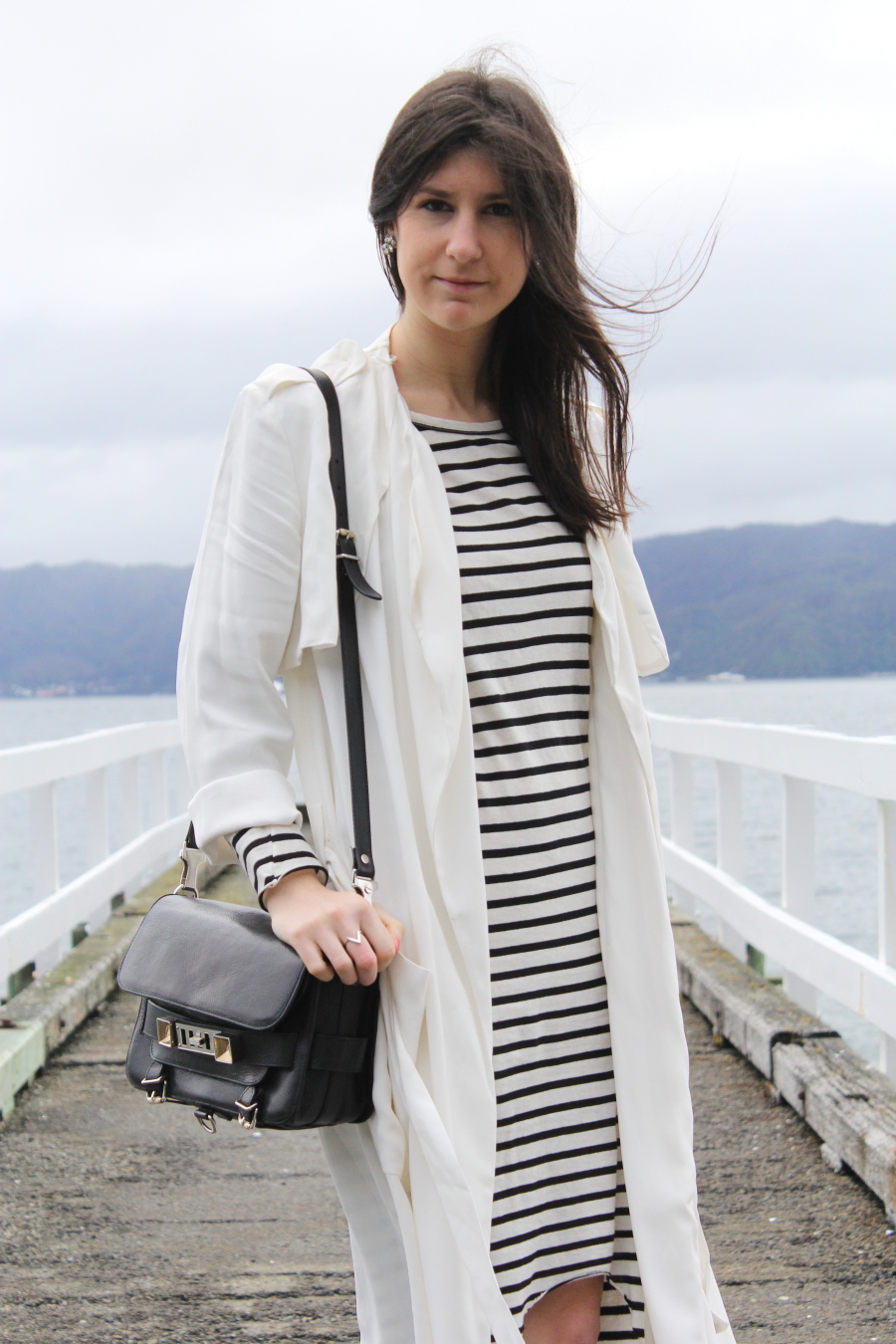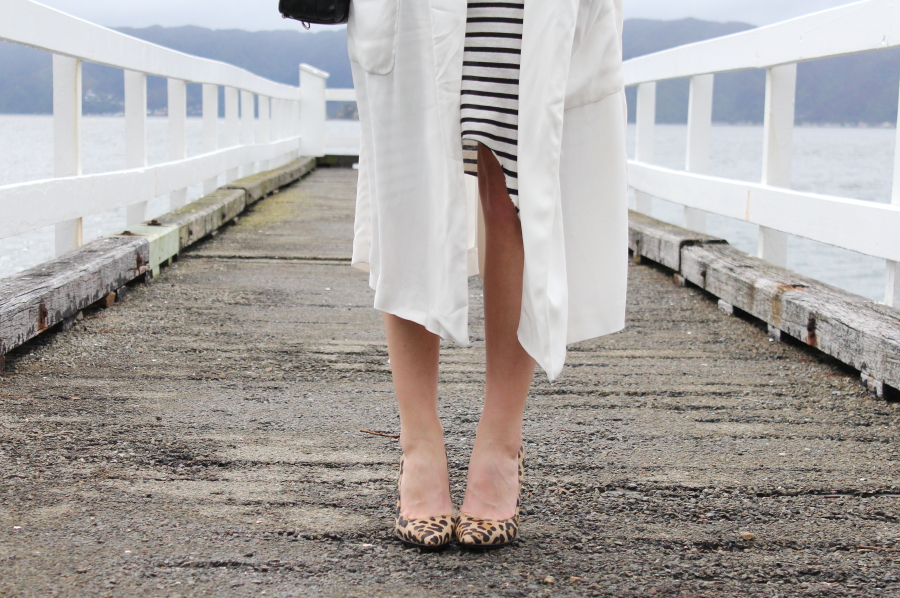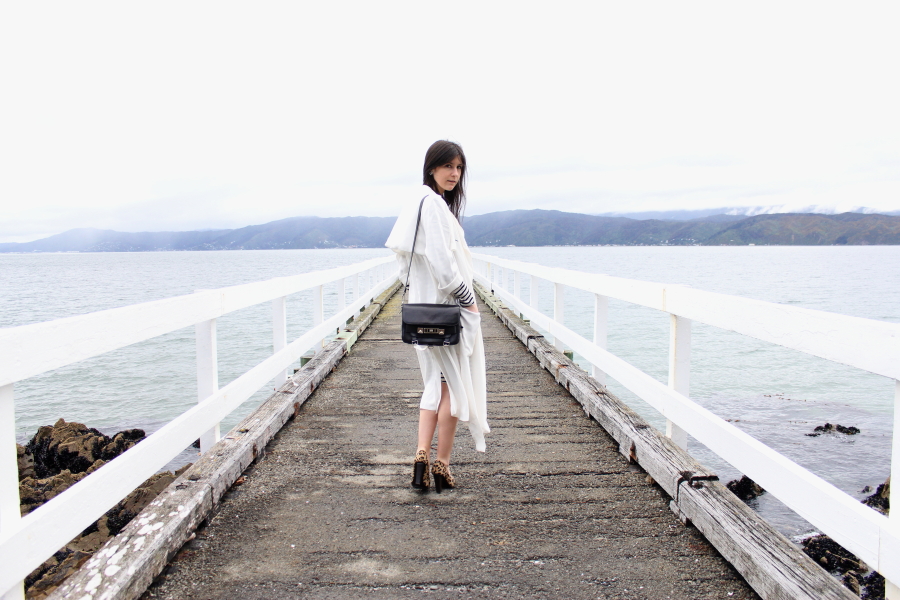 Bassike striped dress, Zara ivory trench, Diane von Furstenburg leopard heels, Proenza Schouler PS11 satchel
Not so long ago, I made big fuss about how I got by with only one coat, one trench, and one leather jacket. How quickly things change. Rather than remain stagnant, I managed to double my meager collection, the most recent addition of which has been this flowing trench from Zara. It's clinical to a point, emphasizing the wave of 'minimalism' that has dictated all but few of my recent wardrobe additions. I suppose it only goes to show how quickly your mind can be changed. One minute you're vehemently opposed to the concept of overalls, the next, you're scouting out your third pair. Never say never.
PS. I've finally gotten around to setting up a tictail store, so you can shop my wardrobe here. I've already put up a small selection of items, including a YSL y-mail clutch, Isabel Marant tundra skirt, and some Zara goodies. Expect to see a few more things pop up over the coming weeks. If there's anything in particular that you're curious to know if I'm letting go of, shoot me an email – you never know!
Get the look: