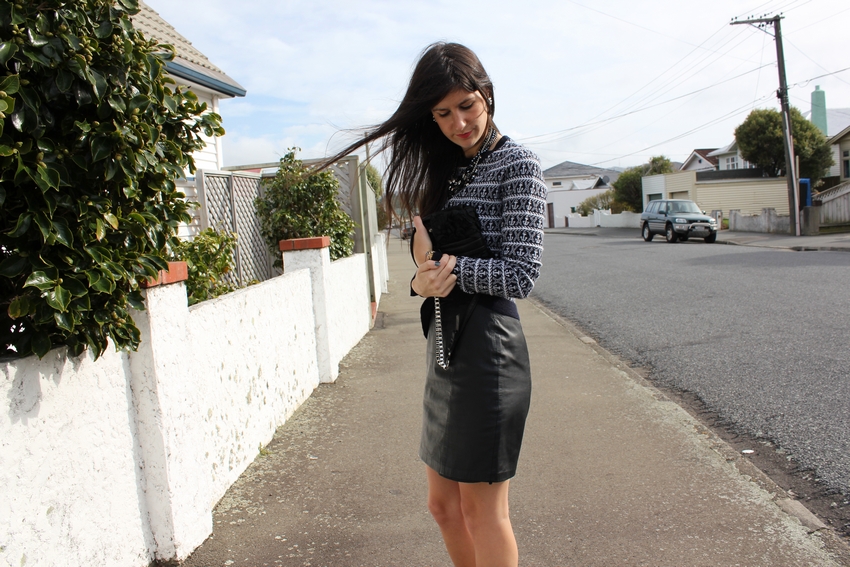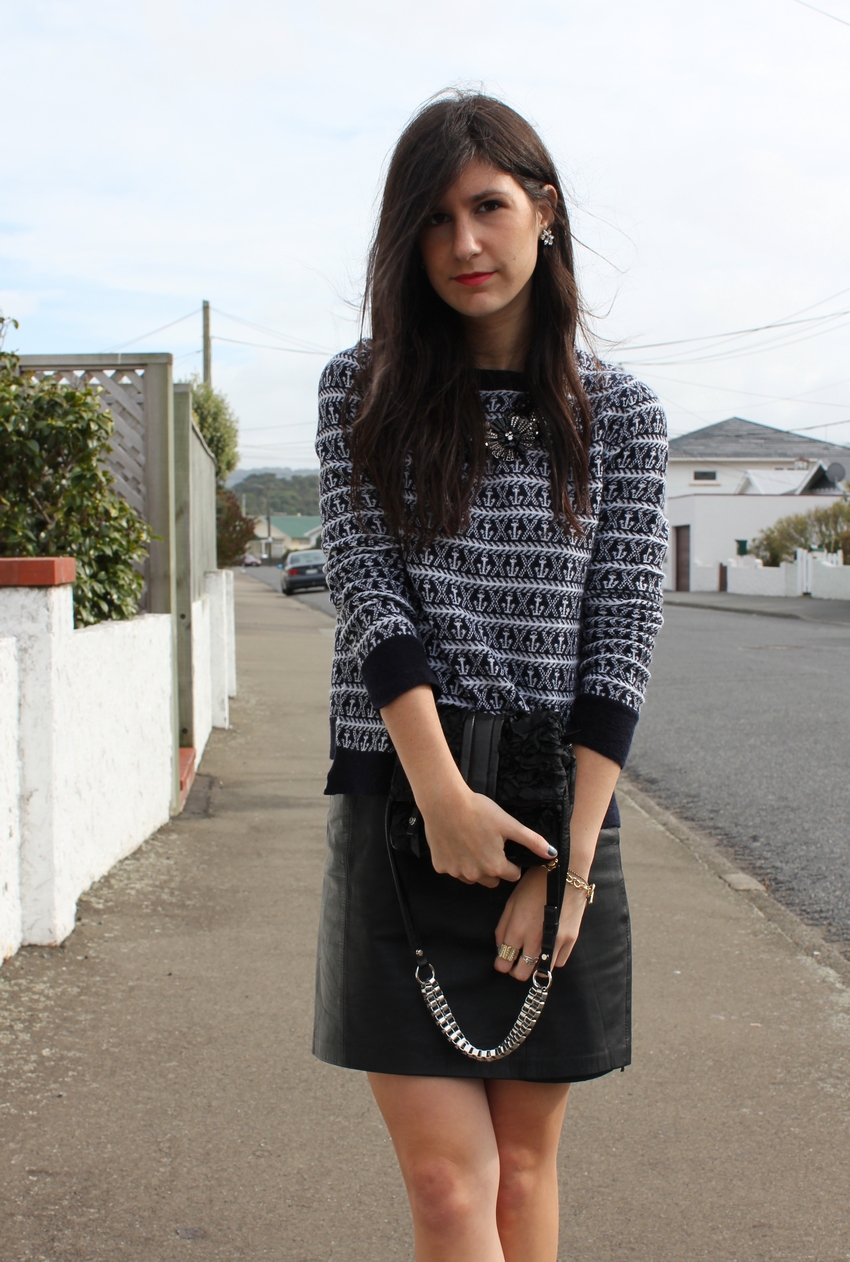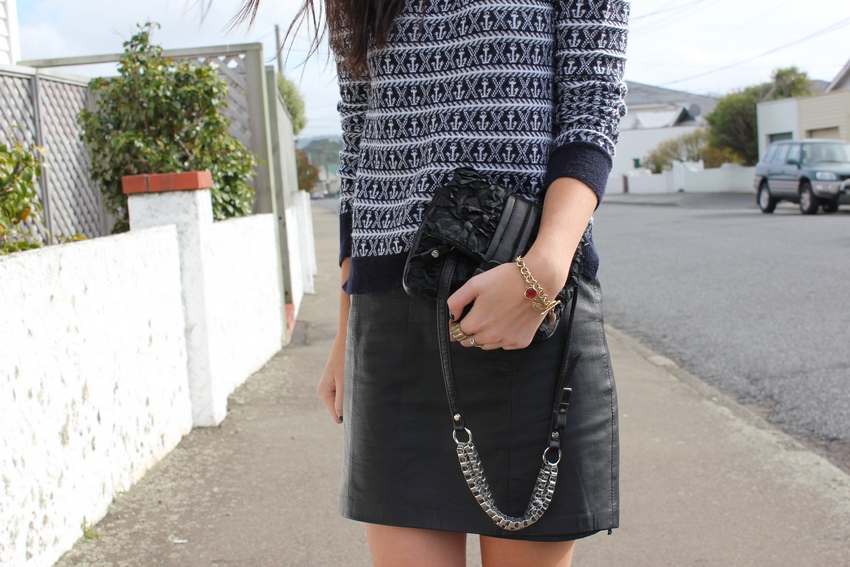 A.L.C hamilton anchor jumper, Vintage leather skirt (similar), See by Chloe boots (not pictured & similar), 3.1 by Phillip Lim silk bag (similar), Mimco 'starlight' necklace (similar), Karen Walker rings
We've been lucky to be blessed with pretty mild weather, even now with winter a mere week or so away, that I'm still able to go bare-legged; albeit in much heavier fabrics, and mostly with the addition of a coat. I wore this outfit a few weeks ago, but am only just getting around to posting it now – a slight variation on what I wore over the weekend while up in Auckland for L's mum's 60th birthday. L and I spent most of our Saturday morning prepping and cooking lunch for 25, which in some nerdy kind of way felt like our own version of My Kitchen Rules, minus the cattiness of course, which was entirely rewarding in itself seeing the end product. Our Sunday was at the other end of the spectrum, quiet and relaxed as I managed to sneak in a country walk/run and have dessert for lunch – pretty much my ideal way to end a weekend.
My addiction to stripes seems to really extend to all things nautical, so after a few months sitting in my Shopbop wishlist, I pounced on one of the last anchor knit jumpers in my size just as it hit the 50% off mark. With my eyes firmly set on picking up a cherry tomato coloured skirt at some point over the next few months, I'm likely to be a walking cliche come summertime; although what better combination is there than navy, white and red? Especially when stripes and anchors are involved.