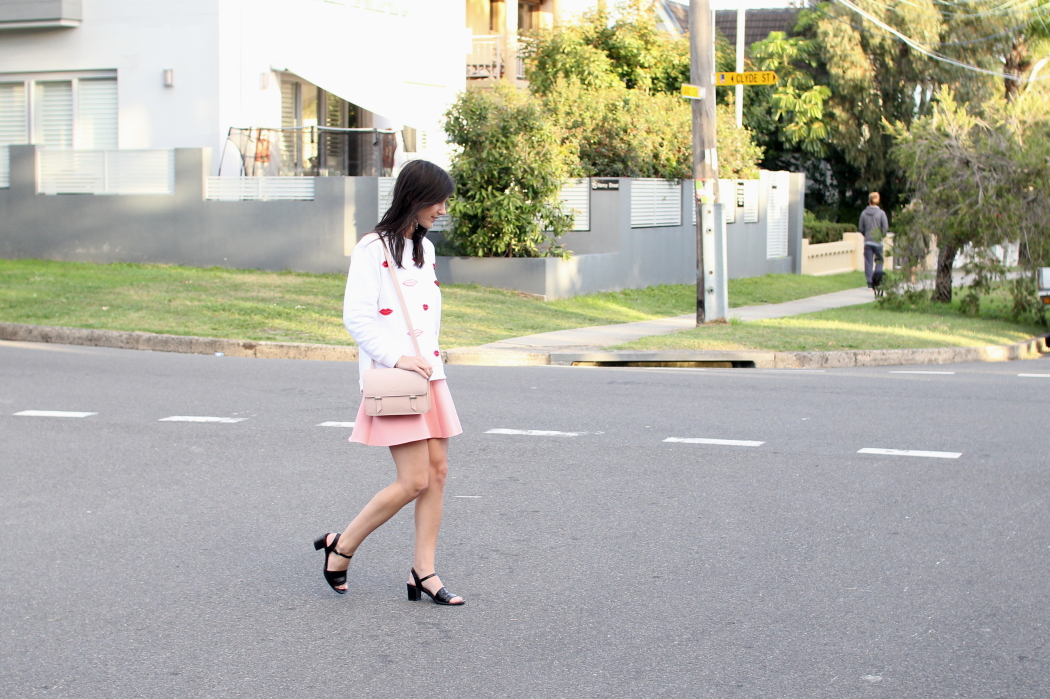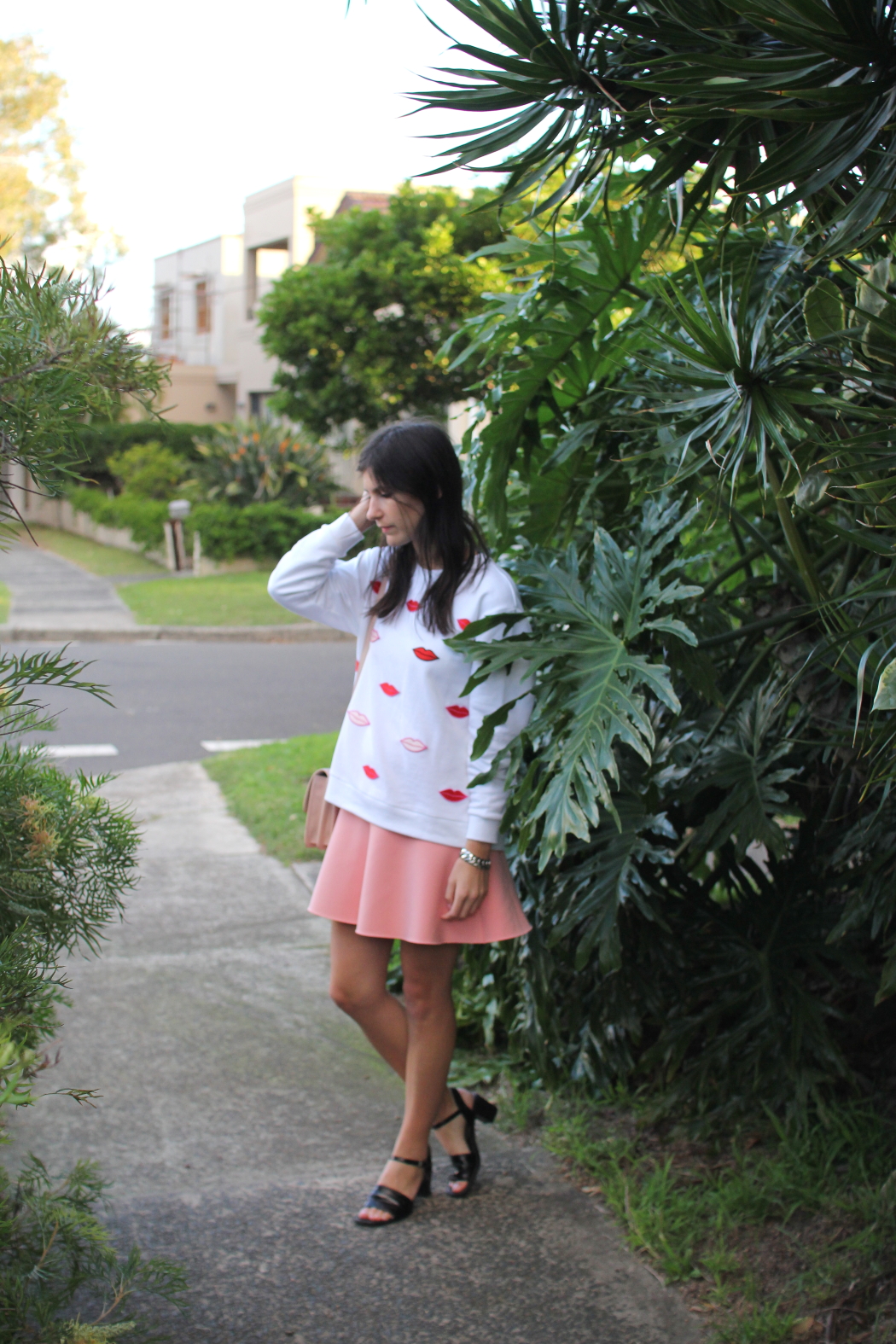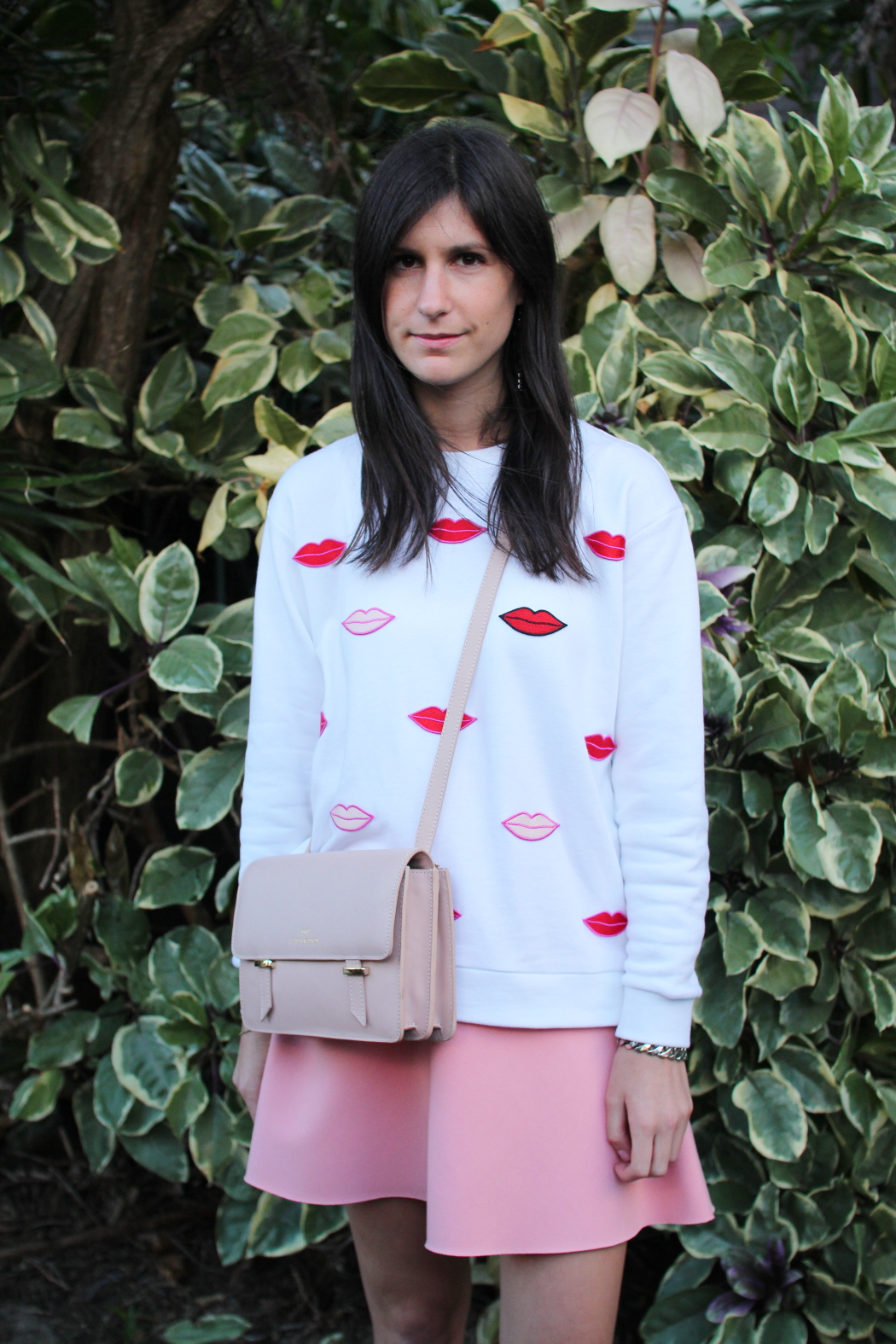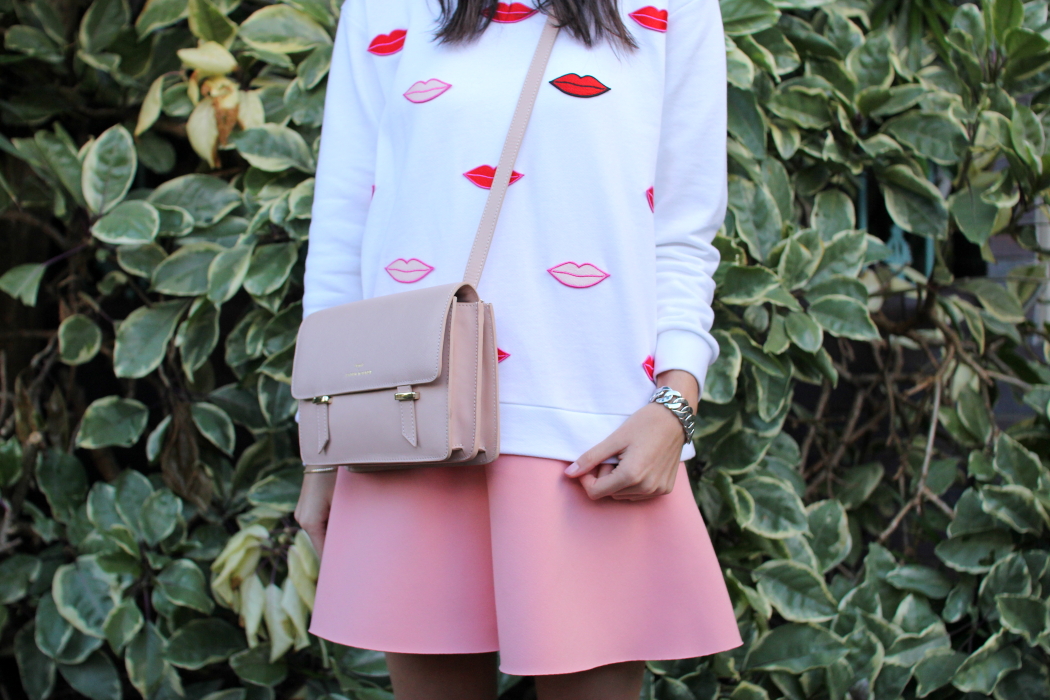 Stella McCartney lips sweatshirt (on sale!! also available here), Zara skirt (similar), Opening Ceremony sandals (similar), Karen Walker x Benah sloane satchel, MBMJ katie chain bracelet
I'm still having a bit of a moment with pink; a continuing love affair if you will, which is apt, all things considered. Pink shoes, pink bags, pink skirts, pink lip embroidered sweatshirts. A strange choice for someone whose predisposition towards the candy floss hue was nothing short of ambivalent, and whose preferences usually lie in more neutral territories. That aside, I'm all for injecting a bit of much needed colour to absolve the gloominess generally associated with the colder months.
With a hue which sways to the saccharine currently in favour, why stop at just a touch? I'm not one to do things in halves, that's for sure. Pink on pink on pink never felt so right – or so far from subtle – especially after throwing in a bit of Benah for Karen Walker, and those embroidered lips into the mix. As someone with a real sweet tooth, I don't think there'll be any stopping me now.
Get the look: