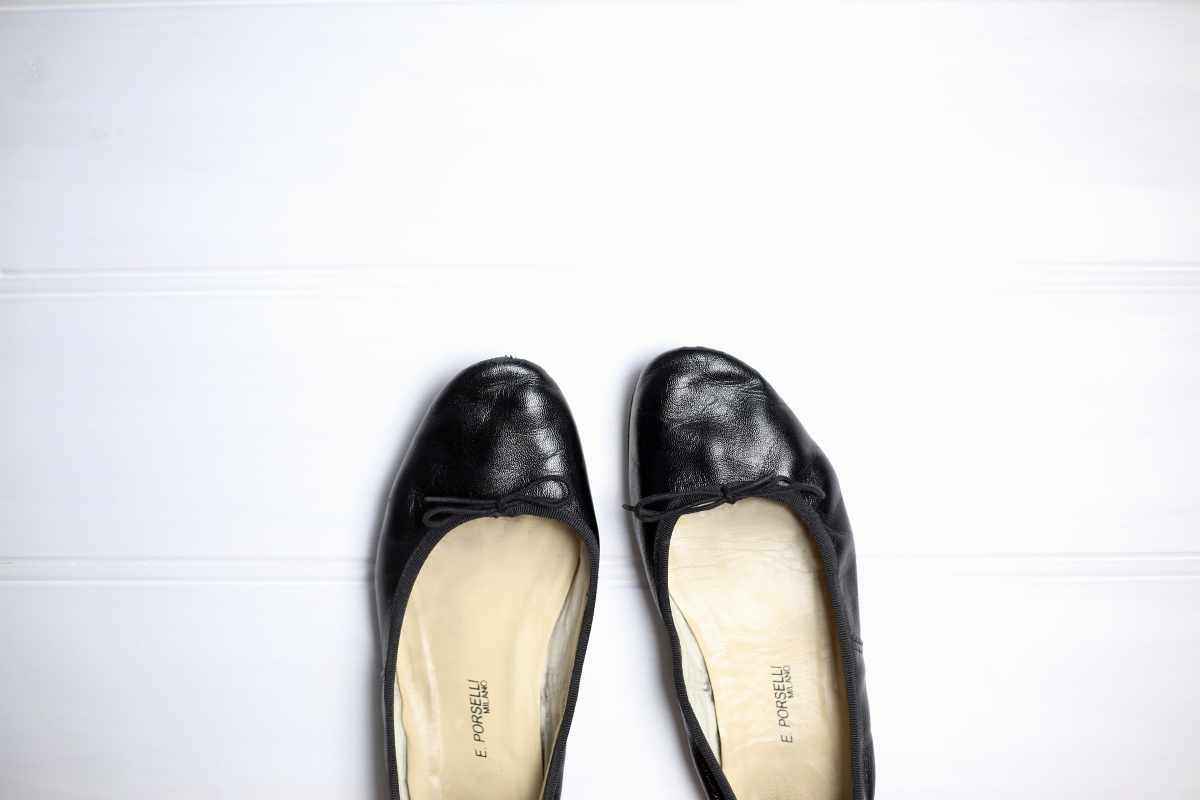 About this time last year, persuaded by the sweet writings of Hannah-Rose, I pulled the trigger on a pair of Porselli ballet flats in a classic black leather. 12 months on, and surprisingly they're still going strong, if not a little beaten and battered, proof that they really are as good as I'd been told.
Unlike my previous pair, which seemed immune to every minor knock or scrape, I found that the Porselli's endured most scrapes – bar a couple minor nicks at the toe – in addition to surviving a bout of Sydney's torrential rain. The heels have suffered the most damage, worn down just a touch, although after a year of almost constant wear, I wouldn't expect any less.
The leather might have seemed a little stiff when I first slipped the ballet flats on my feet, but I quickly found that no breaking in was required. No blisters, no sore feet after a full day of walking, and no carrying a back up pair of shoes in your handbag. And my pair(s) have only softened with time (and wear!), making them the obvious choice when I'm dashing down to the local cafe to pick up a loaf of bread, or walking on my way to work.
For those wondering, I took mine to the cobbler after a few wears, as the TOPY soles hugely extend the life of my shoes, and I'd recommend doing the same if you're thinking of buying a pair. Pierotucci and My Chameleon both have a pretty good selection of colours including an assortment of soft neutrals if like me, you want to play it safe.
I'd liken Porselli's to a worn in pair of jeans – the more you wear them, the better they get; and who wouldn't want that in a pair of shoes?