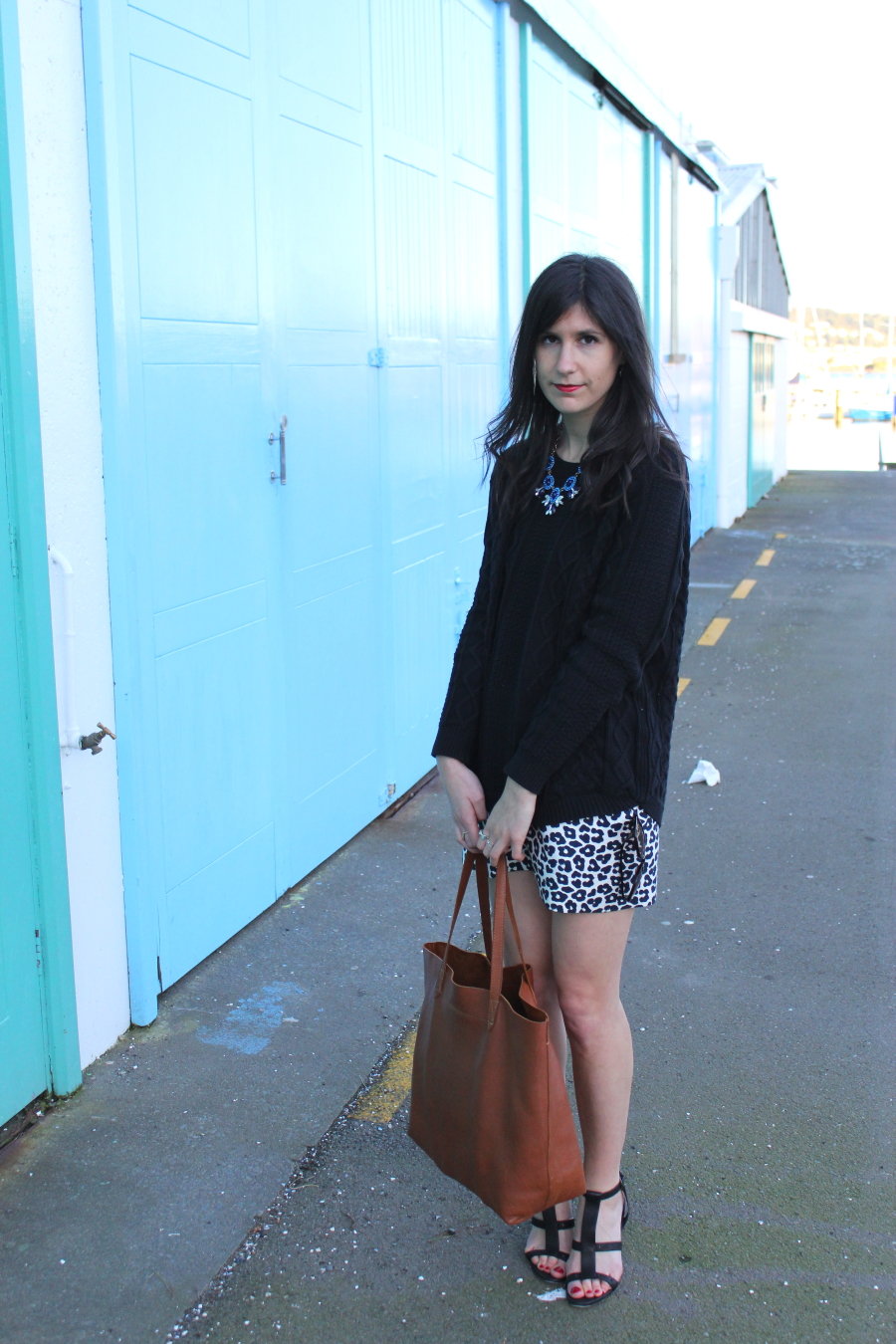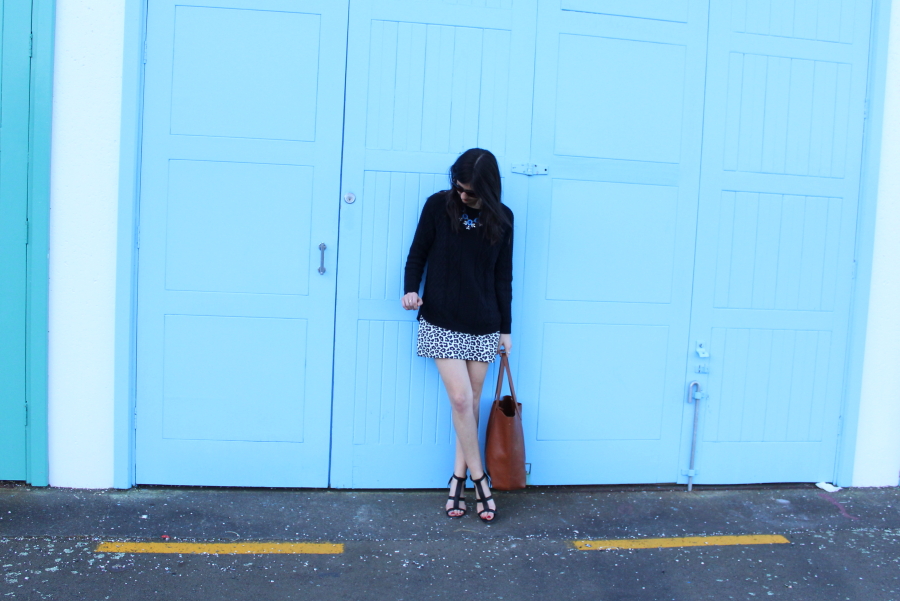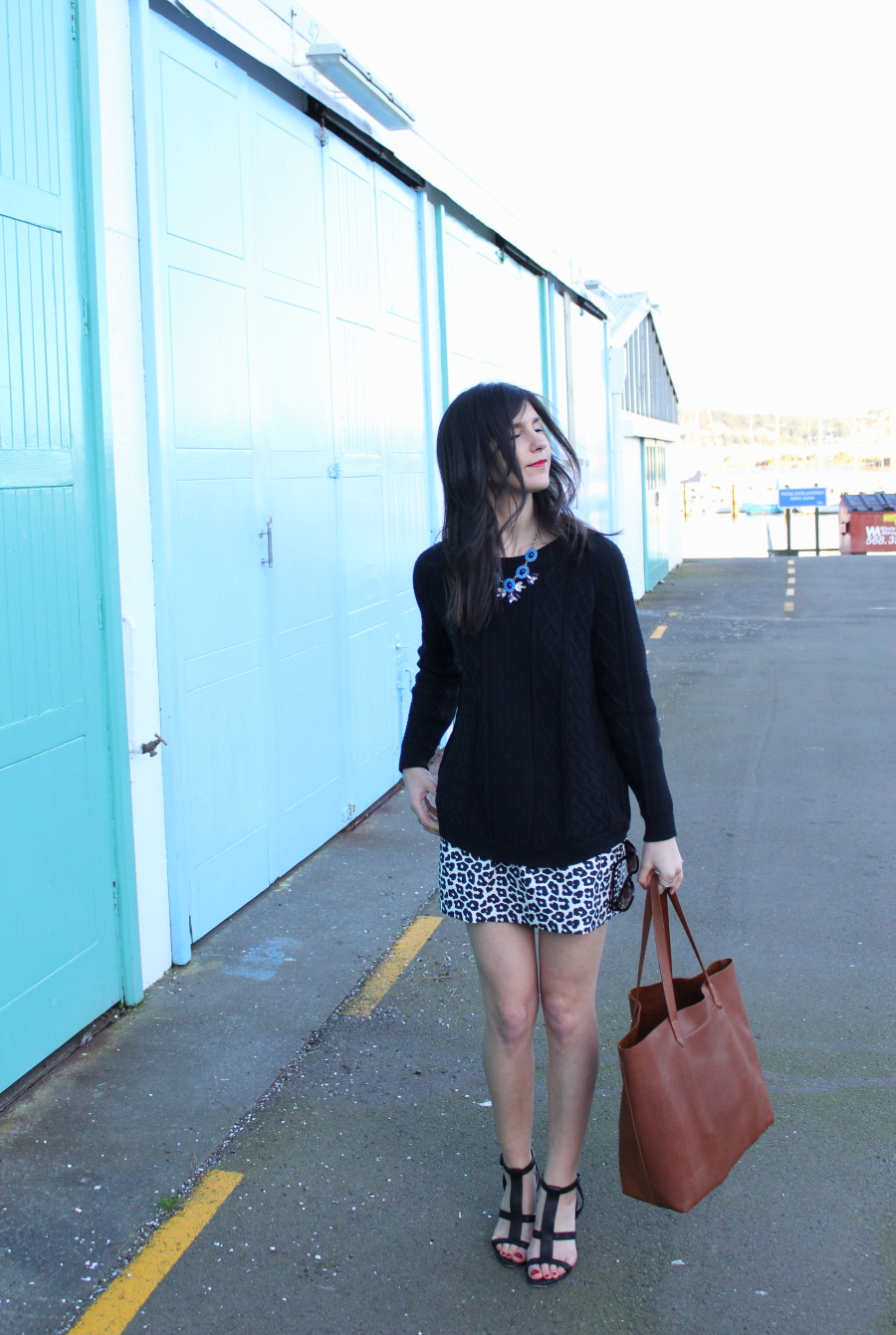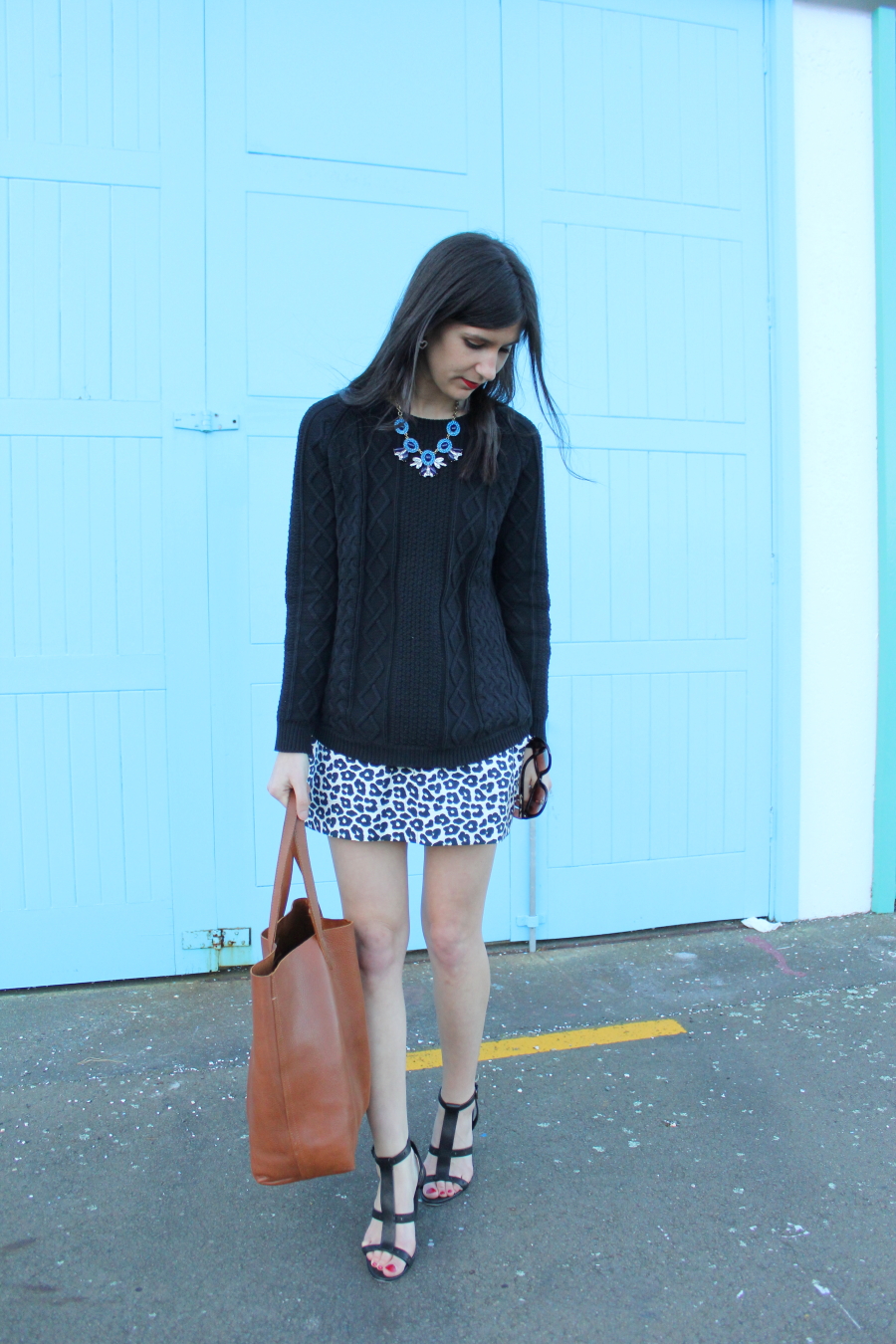 Witchery cable knit sweater (similar), Gillian Tennant skirt (similar), Yvonne Kone heels (similar), Cuyana tote bag (similar), J Crew necklace, Karen Walker sunglasses
You know you're on to a good thing when you find yourself wearing the same piece repeatedly. Something easy, something effortless, something that makes you feel good; and this skirt is exactly that.
Perhaps you've noticed, but I've started making a real effort to discontinue adding unnecessary pieces which are usually purchased on a whim. My focus has undeniably turned to the classics, with more black, white, and every shade of grey in-between. And lest we forget, plenty of leopard print.
Not so long ago, I read a quote which really resonated with me. Brief as it was, its allusion that classic is just a euphemism for boring, made me wonder if that's just what my wardrobe has become, on this long journey from what I can only describe as organized chaos, to a pared down, 'clean' wardrobe. For that brief moment, I wondered, until I remembered that the devil is in the details. A scooped hem on a jumper, contrast lining on a sleek blazer, or a fluted hem on an otherwise classically cut skirt. Beauty is most definitely in the eye of the beholder, and there's nothing wrong with being a little boring every now and then.
PS. I've added a few more things to my 'shop'!
Get the look: