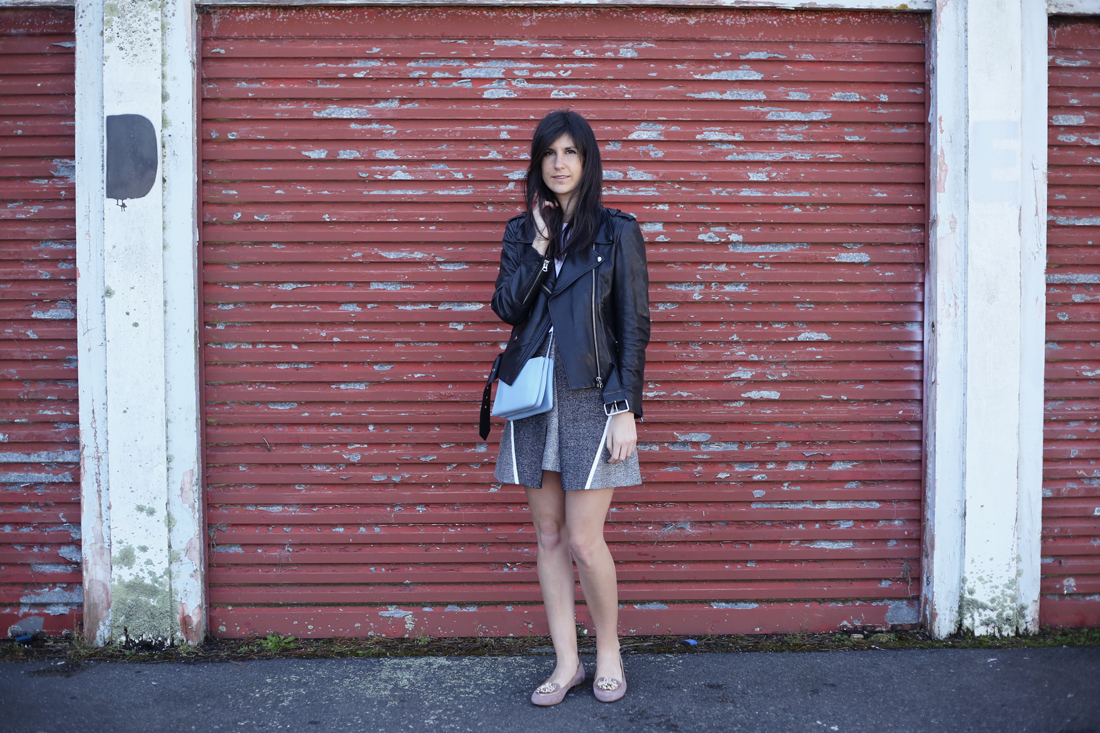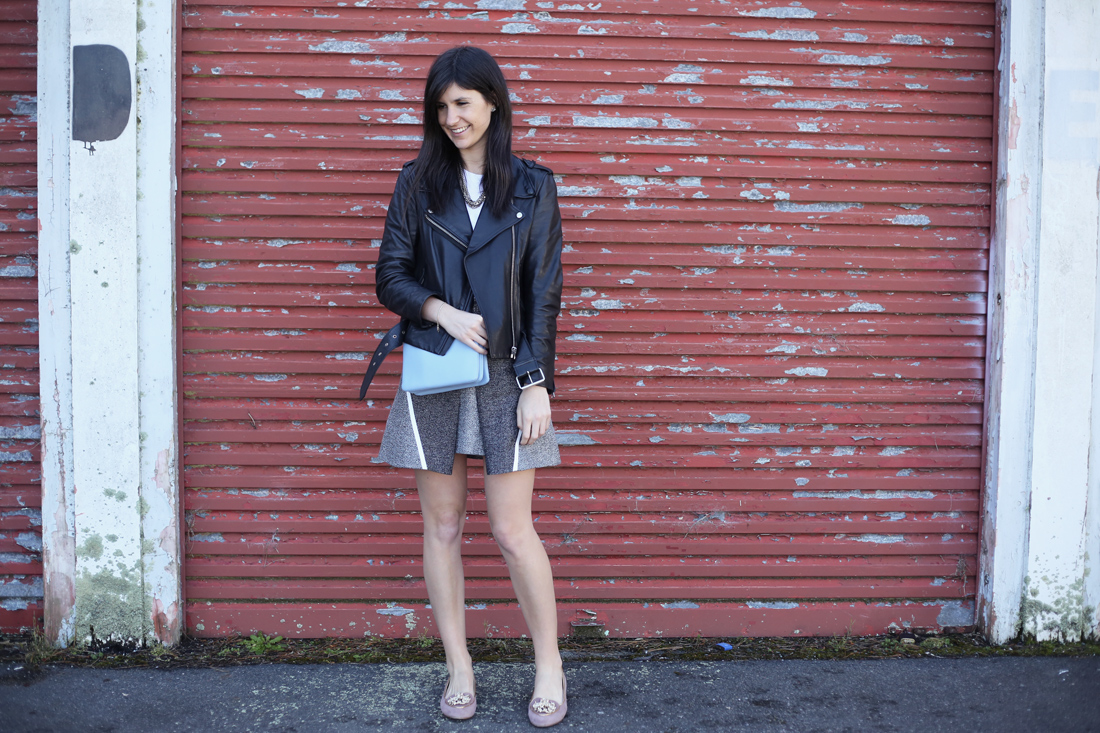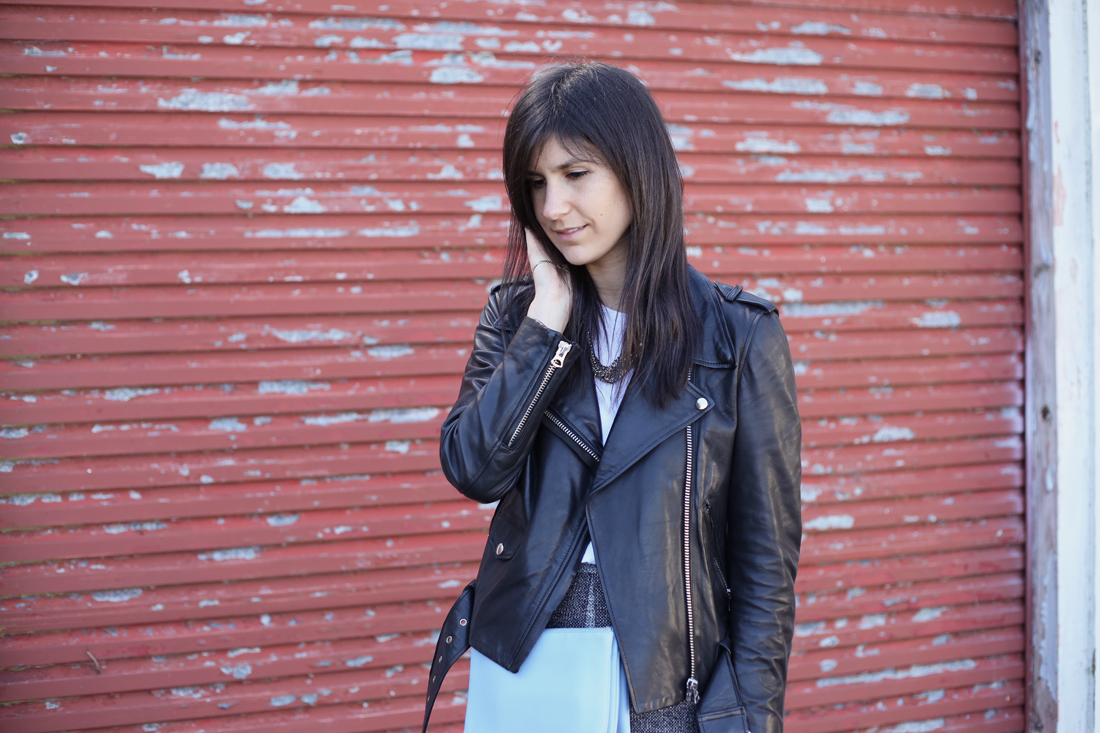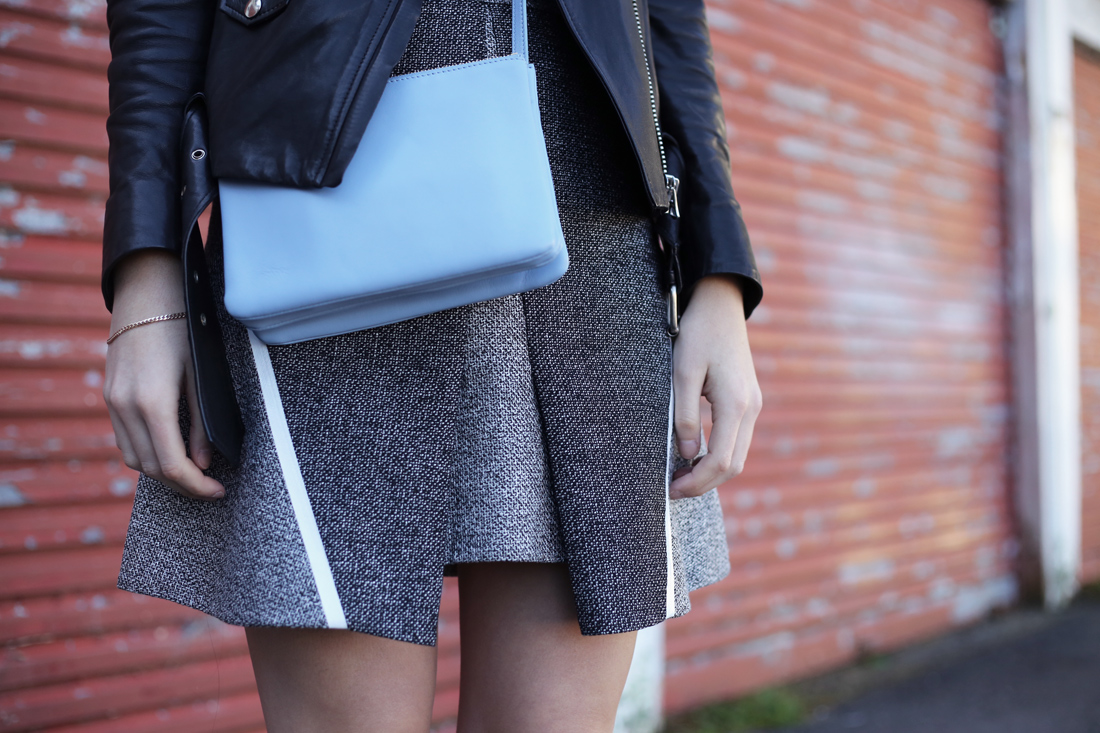 Acne white slim t-shirt, Dion Lee skirt, Acne mape leather jacket, Charlotte Olympia 'gemini' flats, Celine trio (in blush or similar)
And just like that, I'm home. Holidays always seem to go by so quickly, and even more so when you're having a lot of fun. I came home a little more exhausted than I left, although I suppose that's to be expected when you try and cram in something for every waking minute of the day. Flying back to Sydney, I managed to realise the flaw in bringing four pairs of shoes, especially when leaving with six (shoes are my weakness, after all!), and a little too much of everything else, too. Most days, I chose to wore a varying combination of the outfit above, adding tights, a scarf, and a beanie where necessary – and here I thought I was travelling "light".
I'm planning on doing a little evaluation of what I packed, in addition to a couple of travel-related posts, so if you're interested in visiting the windy capital anytime in the near future, keep an eye out.
Shop the post: