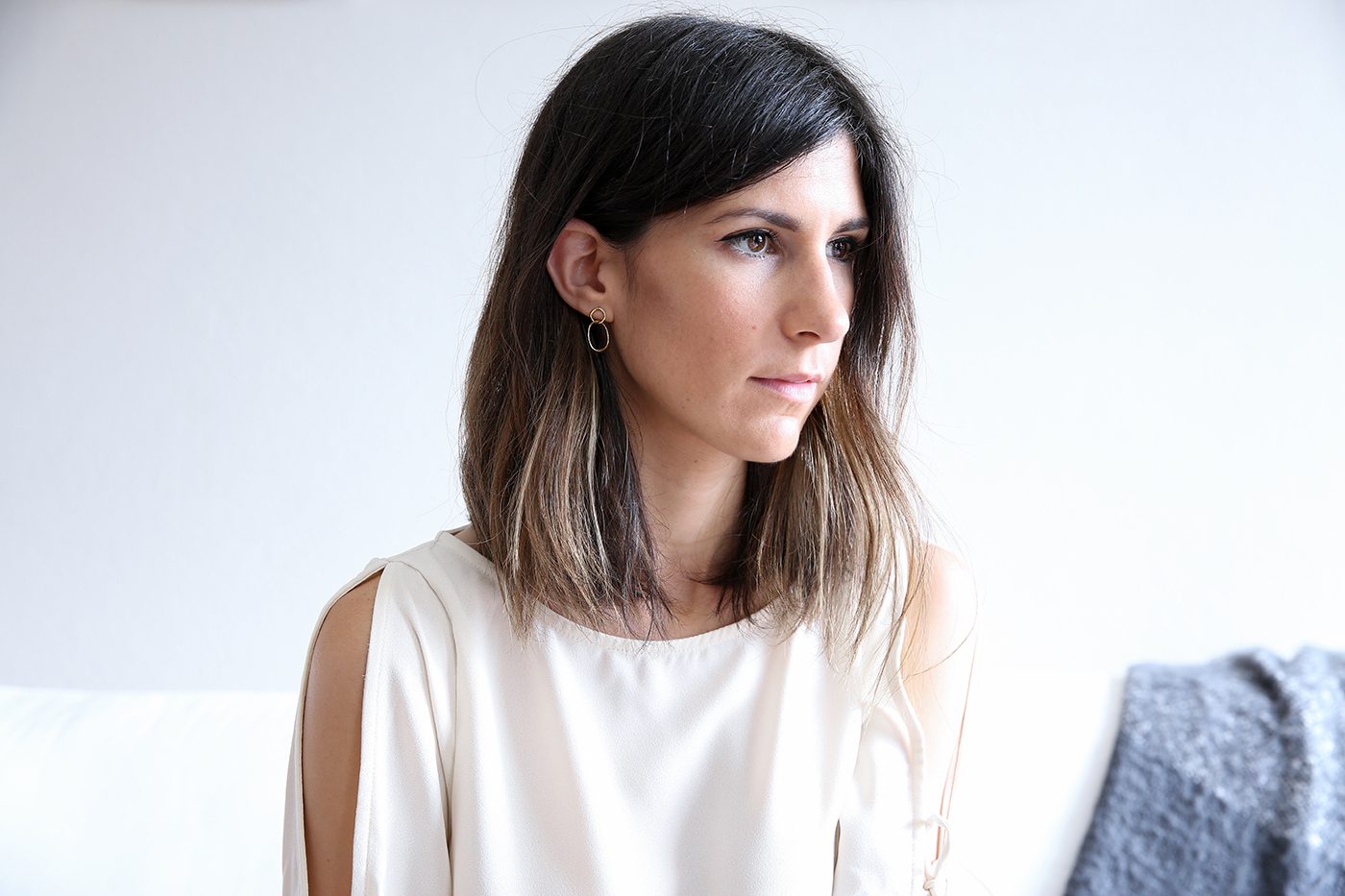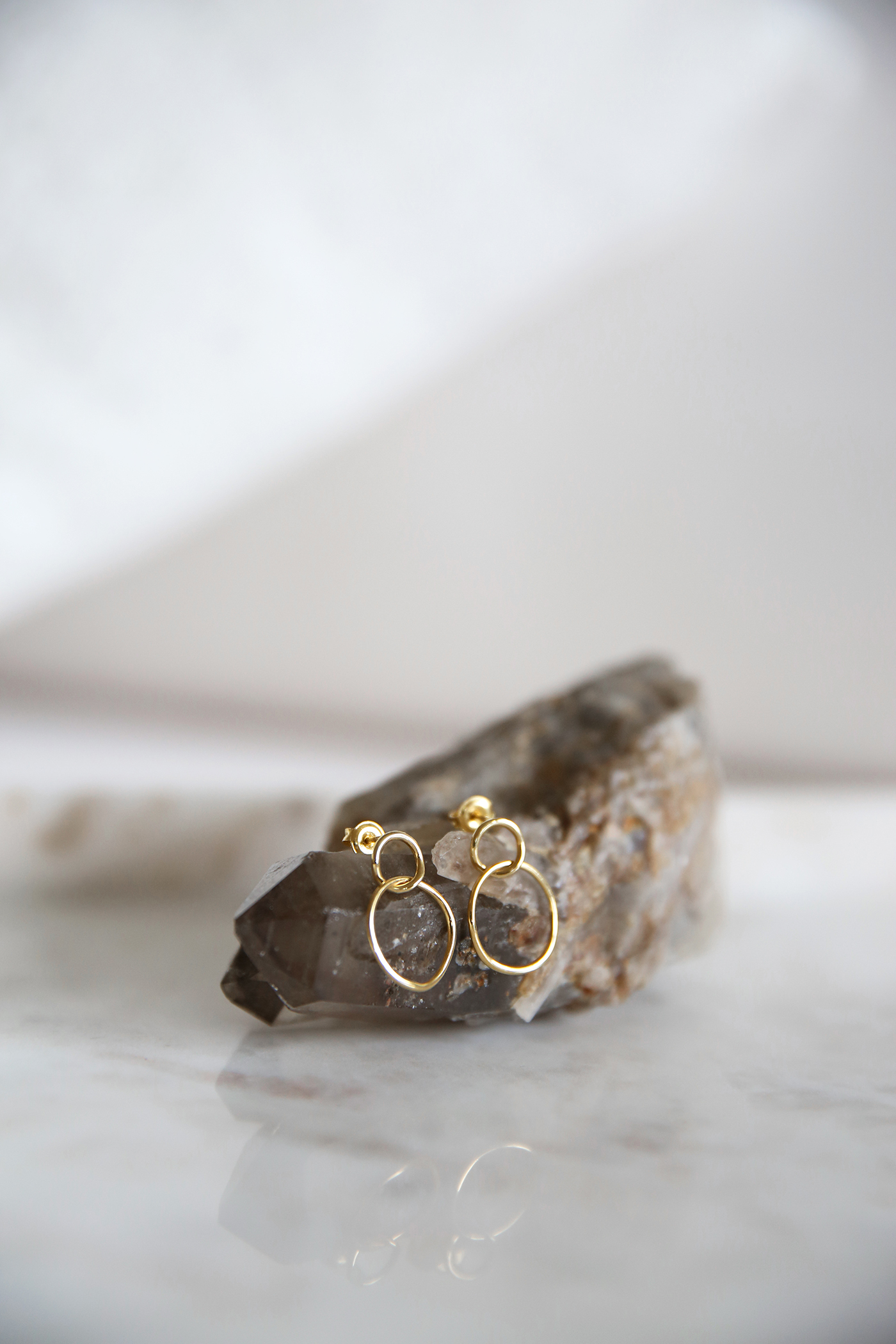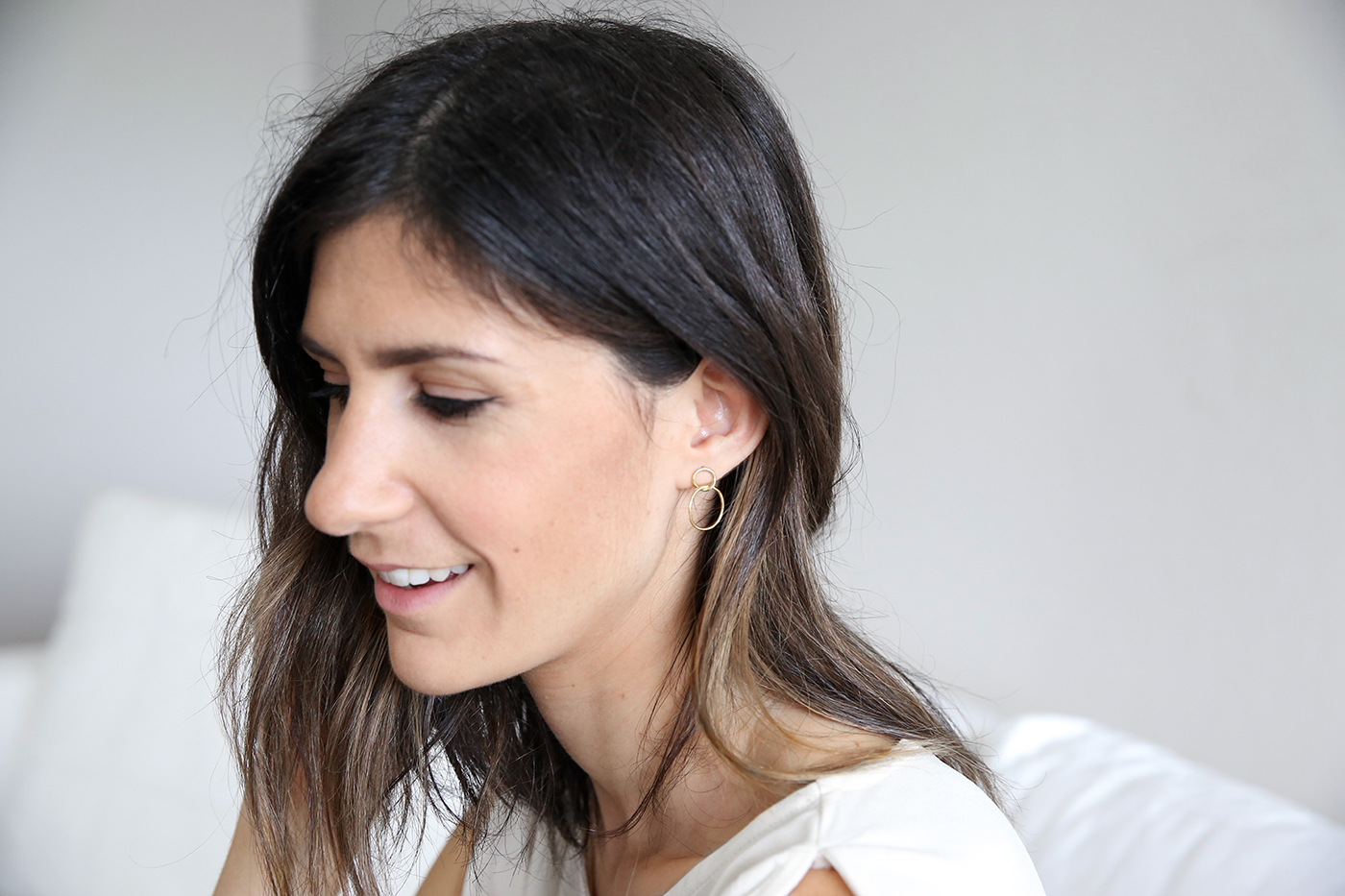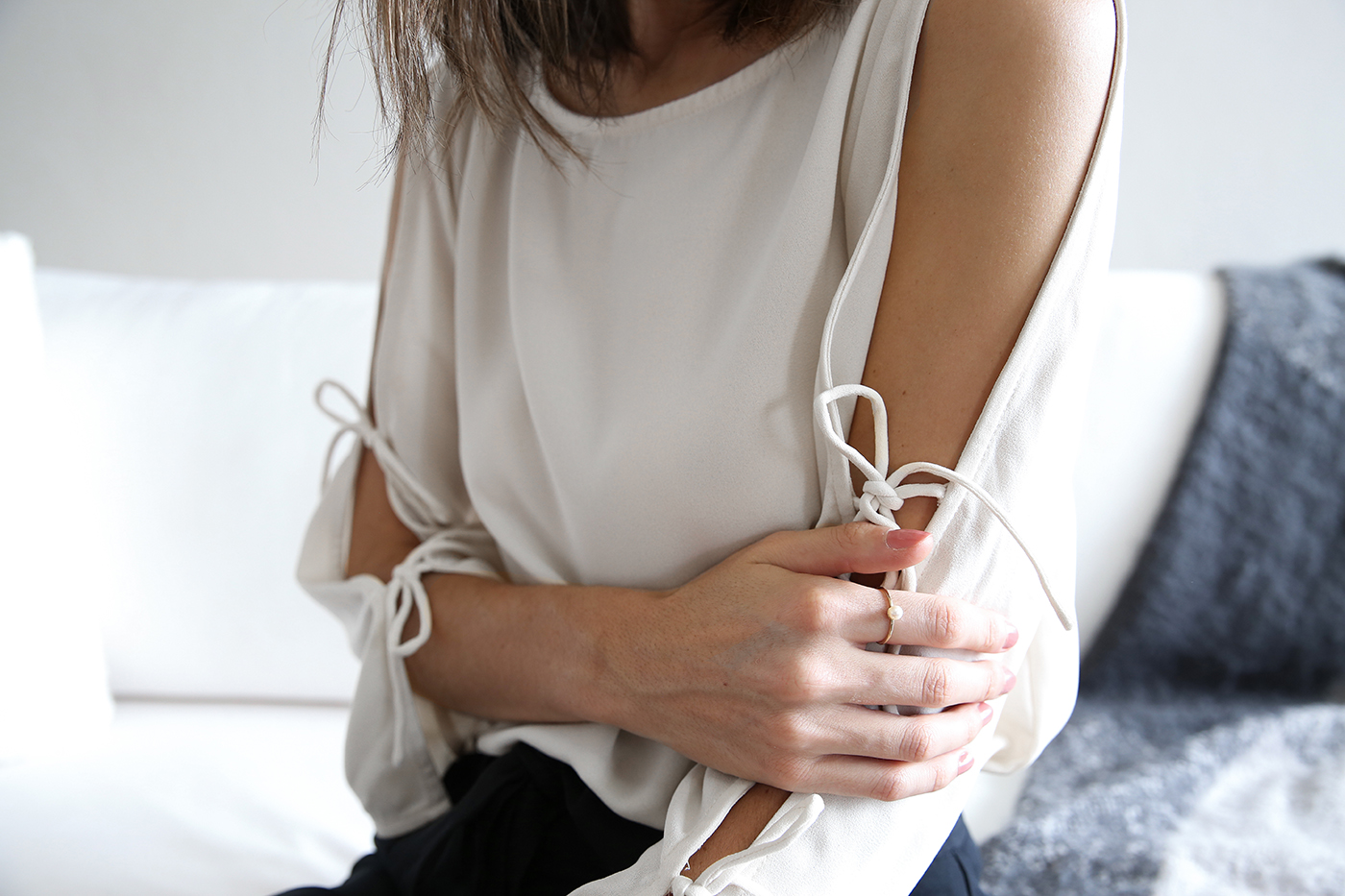 Mademoiselle X Mejuri Loop Earrings, Souley blouse, ASOS culottes
I'm the kind of girl who approaches new additions to her jewellery box with casual restraint; whether it's a new ring, a dainty necklace, or a pretty ear cuff, I put a huge focus on finding the pieces which I know I'll find myself wearing for years to come.
Over the past few months, I've been applying that very restraint to a project which has been very close to my heart: the loop earrings, which I co-designed with Mejuri. A dainty pair of double hoops, they're what I would call a modern take on a classic silhouette. With subtle bevels and fluid lines, the design is both minimal, yet makes an impact – something I look for in my earrings.
I've been absolutely dying to share these earrings with you (which you may have already spotted them if you have a good eye…), since I received the samples earlier this month, as they've quickly become a part of my everyday uniform. Hand crafted in a gold vermeil, which is a thick 18k gold layer on sterling silver, these are the kind of earrings which truly will stand the test of time.
Working on this project with the Mejuri team has been an absolute dream come true for me, throughout the entire creative process (from inception to final design approval), and none of this would be possible without all of your support so I wanted to take this opportunity to say a huge thank you.
You can shop the earrings here, and if you decide to pick up a pair (and you won't regret it, I promise!), I would love it if you could tag me in your social media photos using the hashtag #MADEMOISELLEXMEJURI xx