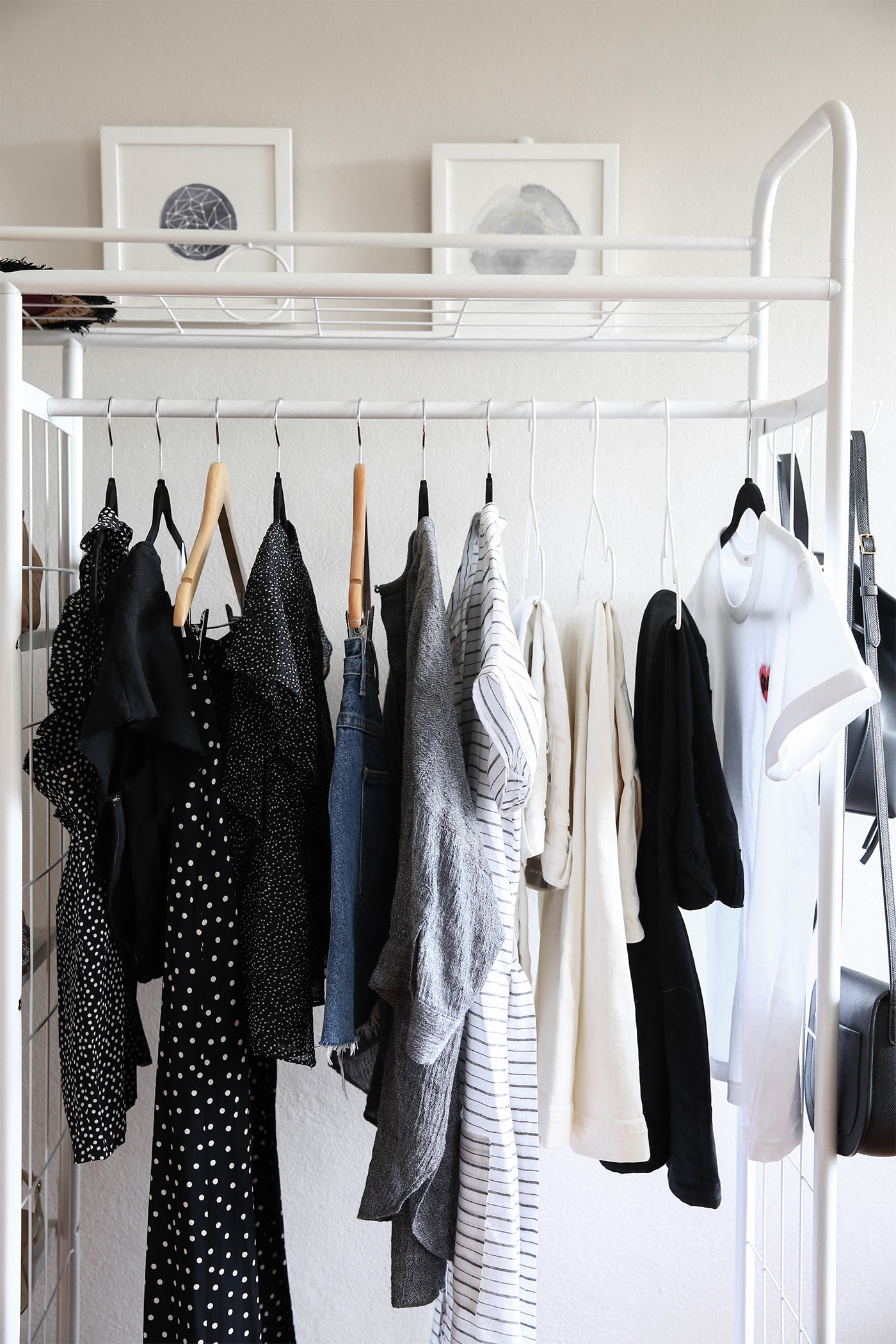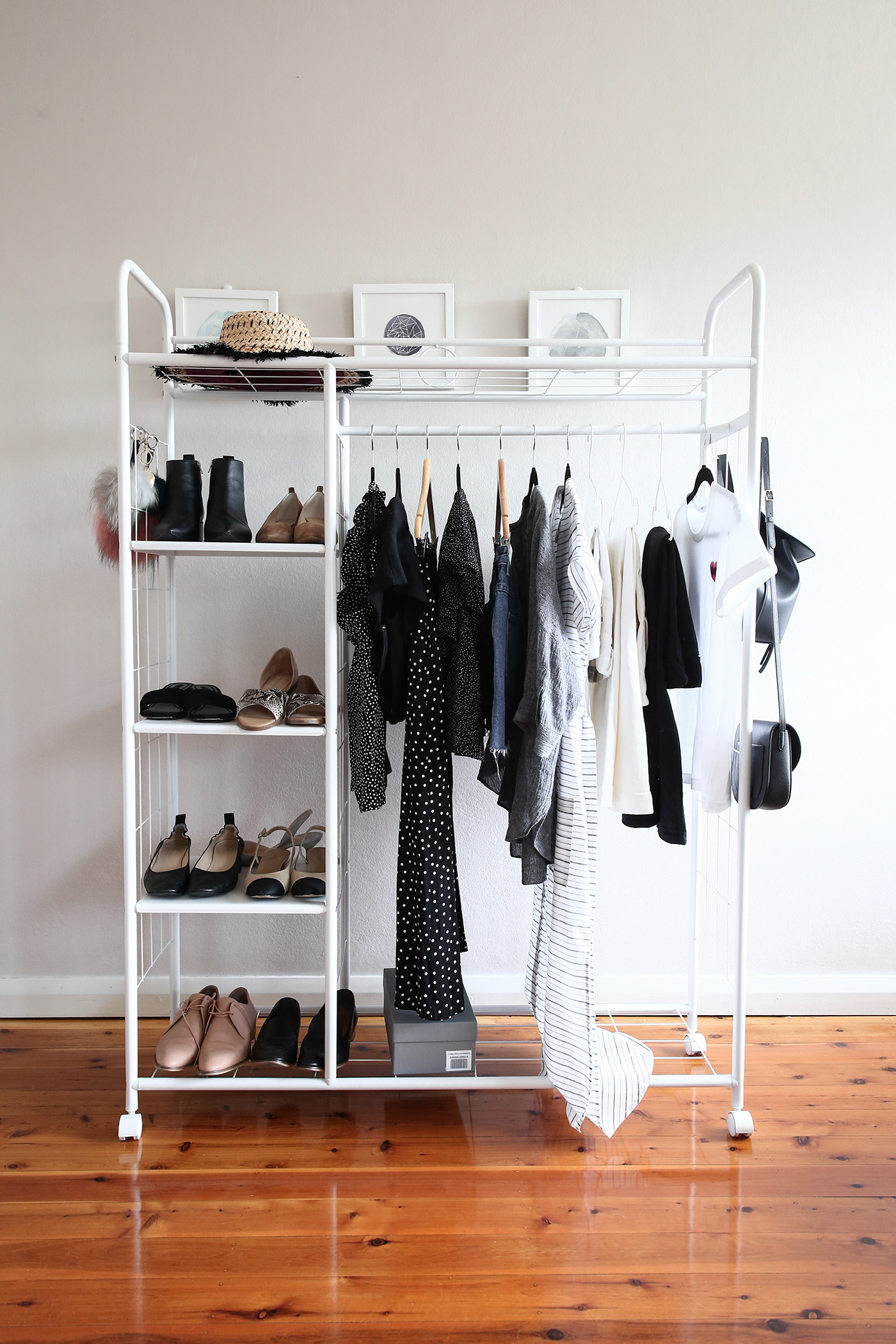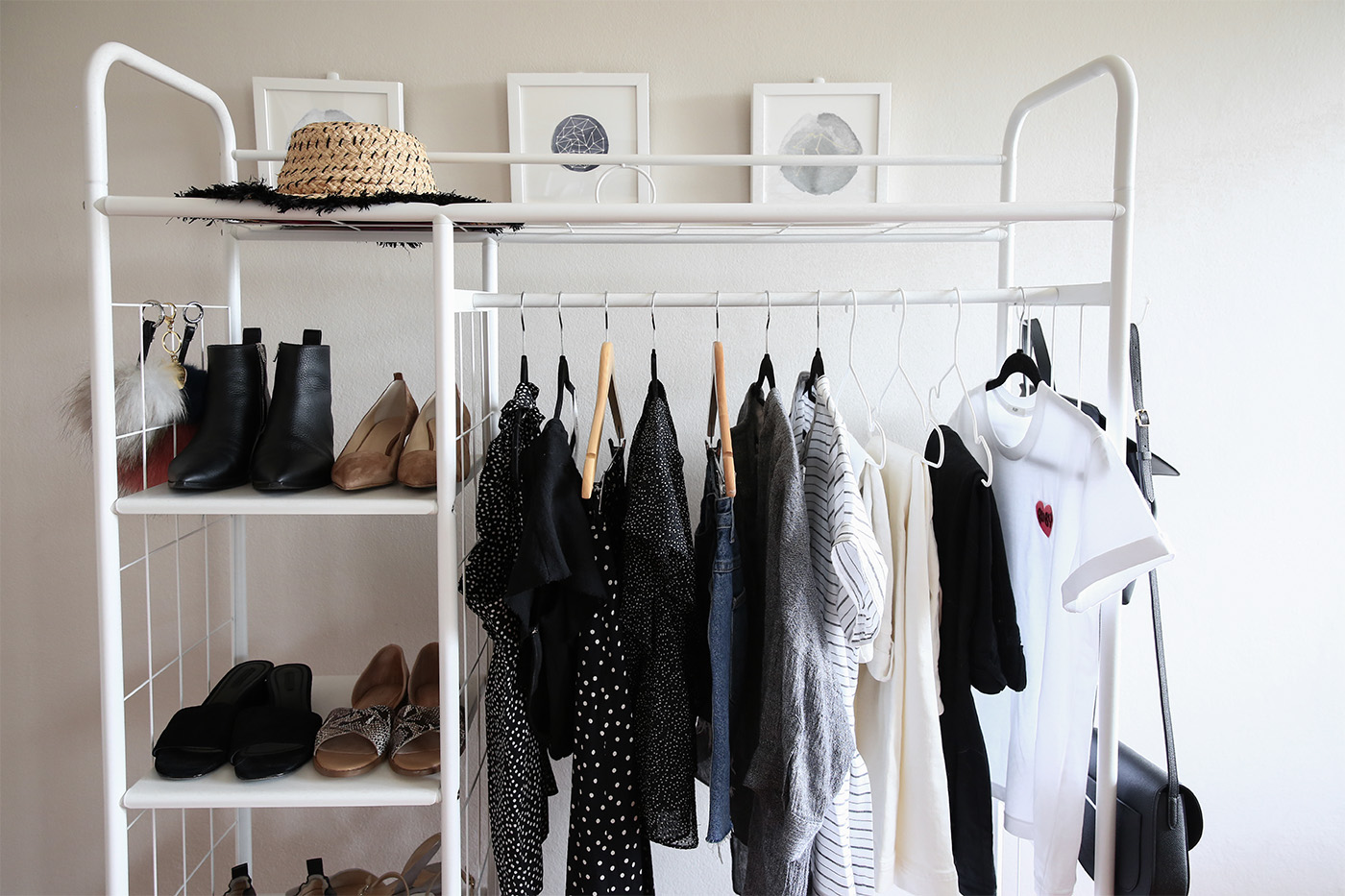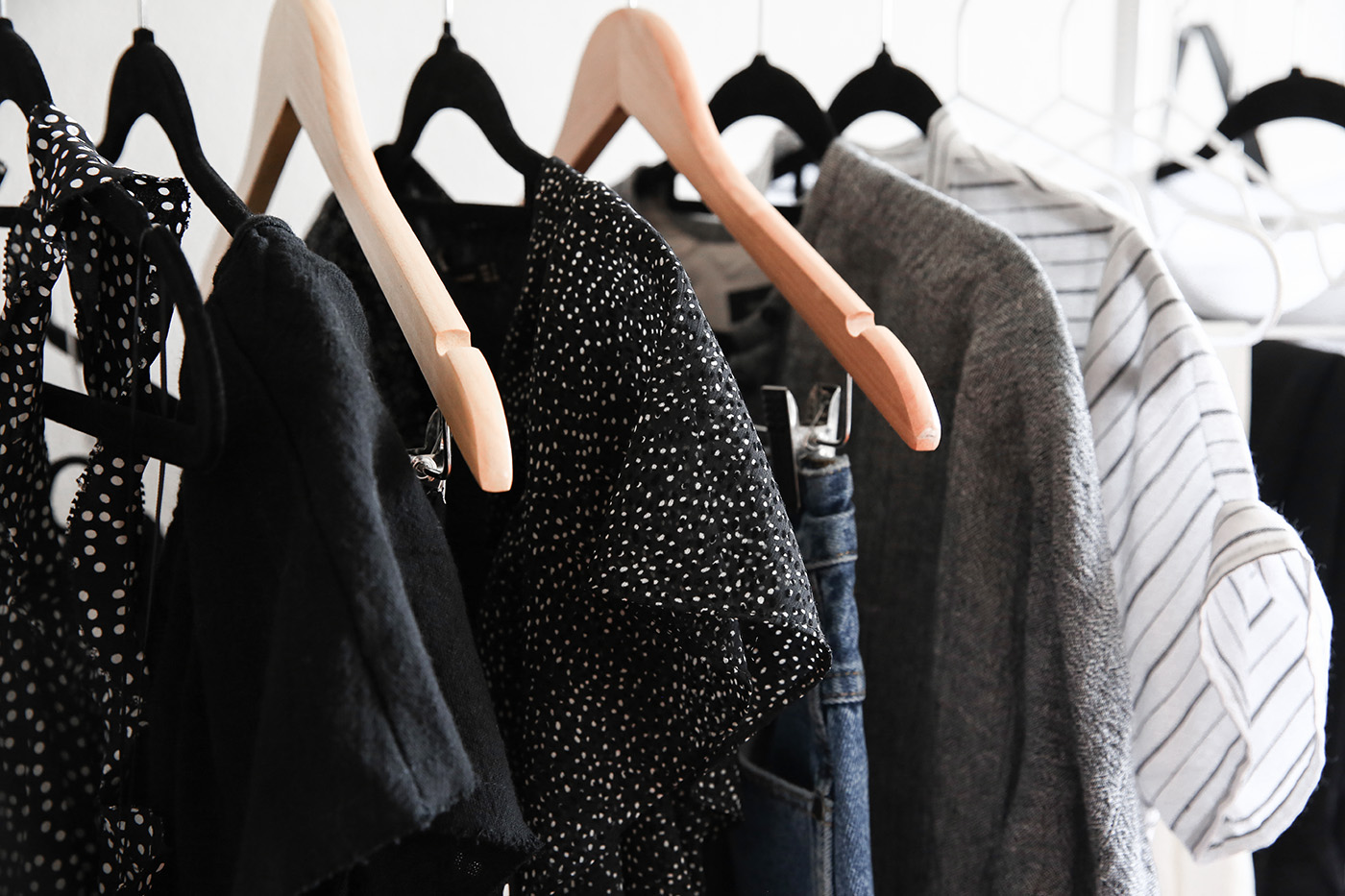 After a rather large wardrobe declutter (which is coming soon to my YouTube Channel), I've been focusing on building it up in a few areas that needed a little bit of TLC – namely resort wear and a few smart tops to see me through spring and summer. I have a bit of a tendency to go overboard – I have an obsessive, one track mind – though I'd say I'm about 50-75% of the way there. So, in case you missed it, I thought I'd share and quickly talk through my recent wardrobe additions in a little more detail.
TOPS
Summer in Sydney is always tough, especially as I tend to walk 45 minutes each way, dressed head to toe in my full work kit. This time of year, I usually find myself on the hunt for a couple of tops to throw into the mix that are a little different, whether that means the addition of a print, or just an added ruffle detail. Usually anything sleeveless goes.
Perhaps my favourite recent addition of all is this polka dot 'halter' style top from J Crew. I love the subtle ruffle trim, the cross front detail, and the jazzy polka dot print. Next, I found myself in Zara with my sister-in-law, heading straight to the till with a velvet flocked ruffle blouse. A completely unintended purchase, but I love the button front detail and lower cut neckline; the combination of which stops it from being overtly sexy. The third top I picked up was with the Maldives in mind; I wanted something in a cotton/linen mix, which I could pair with just about anything high waisted. This gorgeous one shoulder ruffle top from Faithfull ticks all of those boxes and then some, plus I have a feeling that it could also work during the colder months, layered over a thin knit skivvy. Along a similar vein, I found an oversized linen shirt from Karen Walker on eBay that I had been trying to track down for more than a year now, which I think is the perfect cover up (and also features in my previous post!). The final top I picked up is this simple tee from RUBY. I've been shopping from RUBY since I was in my early teens, so my purchases are always marked with a slight hint of nostalgia. While I wasn't in desperate need of a new white tee, I loved the sweet love heart embroidered detail on the bust.
SKIRTS & JEANS
While I absolutely thrashed my Willow leather skirt in the winter, I've really been struggling to find an alternative that works for the warmer months, that isn't denim. It's a gap I'm still looking to fill, but for the meantime, I opted to grab a few items that would work either for casual Friday (think lots of denim), for weekends or summer holidays.
If there's one print that really encapsulates the current vibe of my wardrobe, it's the polka dot print – I can't seem to get enough of it right now – which would probably explain why I made a beeline straight for this lightweight button front skirt from Flynn Skye when I spotted it online. I don't really foresee this as being something I can make work for the office, but I thought it'd make a great option for weekends, and particularly for our trip to New Zealand in about six weeks' time. The second skirt I opted for is this frayed hem denim mini from Wrangler (this one from Topshop is a straight doppelgänger), which I picked up as an alternative to that white denim skirt from J Crew that I practically haven't been able to take off. This one is a little shorter, but I love the frayed hem, and slight a-line style.
Even though it's starting to really heat up in Sydney, somehow I found myself with three new pairs of denim. The team at Everlane really kindly sent me a pair of their modern boyfriend jeans to put to the test, which I've really been enjoying, and which I've reviewed here if you want to read more about them. I also picked up a pair of the mid rise skinny ankle jeans, which I have a feeling will be more of an acquired taste, down to the fit. Again, I've shared my thoughts on them in a blog post which you can read here. The final pair of trousers are again from Everlane, and I've been dying to buy them for ages, but seemed to keep missing the restock; they're the wide leg crop trousers. The sizing on these can be a little tricky to figure out, but for reference, I'm usually a size 25 in jeans and I opted for the size US0. These fit me well, although there's a bit of room at the waist – they do give a little but on reflection, I probably wouldn't size down if I had the chance to buy them all over again.
DRESSES
I recently 'discovered' Need Supply, and have been loving trawling through their new in section on a weekly basis. It was there that I spotted this striped maxi-style shirt dress from Stelen. This has resort wear written all over it, and I can't wait to wear this while we are in the Maldives. It's made out of natural fibres, and has a slight stiffness to the fabric, the combination of which I really like.
SHOES & ACCESSORIES
Finally, let's talk shoes and accessories. I'm a shoe fiend by nature, so any new wardrobe additions post (or video) is inevitably going to include at least one pair. Starting with a couple pairs of sandals, I was on the look out for some flat sandals that just slipped on. As much as I love the ease of wearing a pair with an ankle strap, they can often cut you off – basically, they aren't always the most flattering. So, when I spotted these sandals from Sportscraft, I was sold. I love the nude nubuck leather at the heel, and the snakeskin effect leather that criss-crosses over the toes. They're the kind of sandal that will pair well with every outfit, plus they're comfortable too. The second pair of sandals I sprung for were these 'lou' mules from Alexander Wang (also here). I've been sitting on the fence about investing a little more in a pair of mules, and these struck me as a really 'cool' option. The cut out detail is a little more unusual, and really makes these a stand out piece.
I quite often like to buy things out of season – generally I can snag something on sale, or a piece that I know will be a staple for the months to come. That's exactly how I approached buying a pair of Everlane's boss boots, which are essentially a wardrobe replacement for the famed Acne Studios Jensen boots. Personally, I think Everlane's offering is better; the price point is more palatable, the heel is slightly higher which is my personal preference, and I like the side zipper. A full review is here if you're interested in a read. Then along with a pair of jeans, the Everlane team also sent me a pair of the Editor heels, which I'd coincidentally been eying up. I am absolutely smitten with the colour selection, in particular, the emerald and navy both seem like a beautiful option for autumn or winter. These are a snug fit in the toe box, but otherwise fit relatively true to size. I'm crossing my fingers these will come out in a leather option next year.
The final wardrobe addition are these incredible earrings from RUBY. I've been on the lookout for some squiggly earrings for a while now, and these were such a reasonable price point, plus I like the clasp – it makes them really easy to throw on. These are also a really incredible alternative.
I've shared a couple different ways that I'm planning to style up each of these items in one of my recent videos, which I've shared for you down below. Safe to say, I went a little overboard… but I'd love to know which piece you liked the most – let me know if the comments section! x