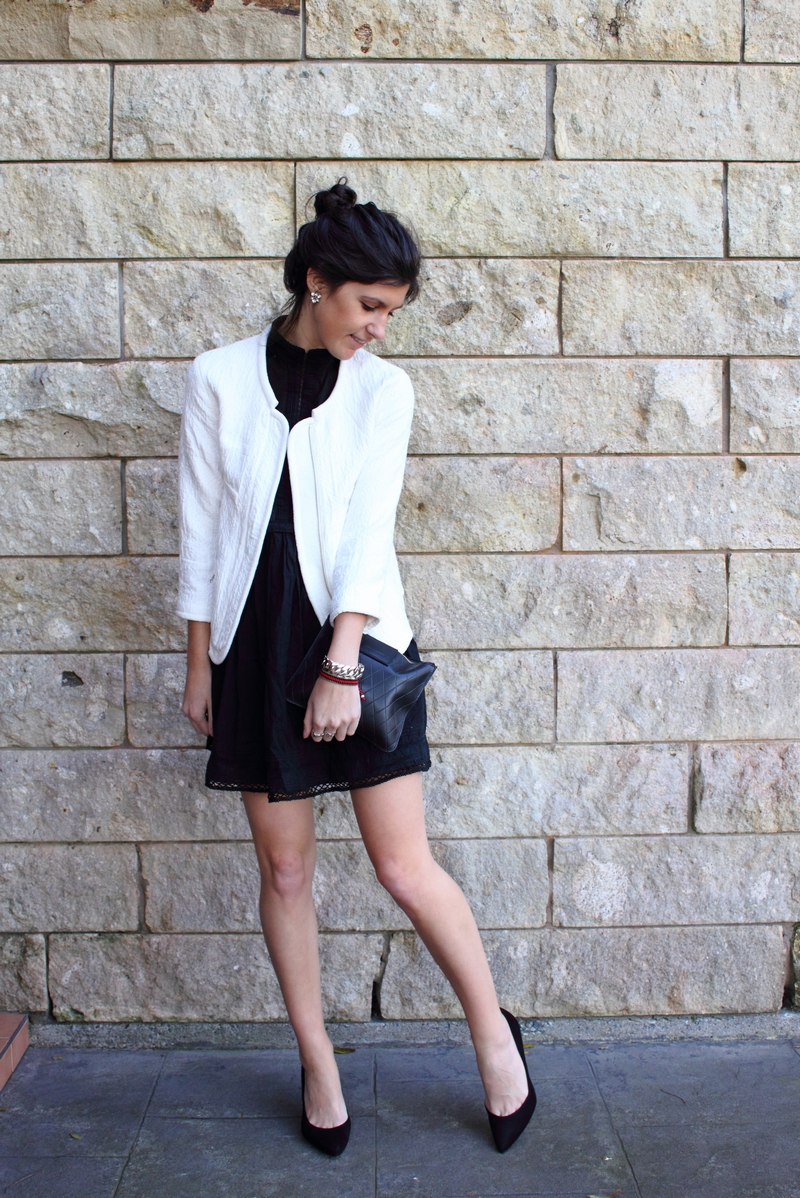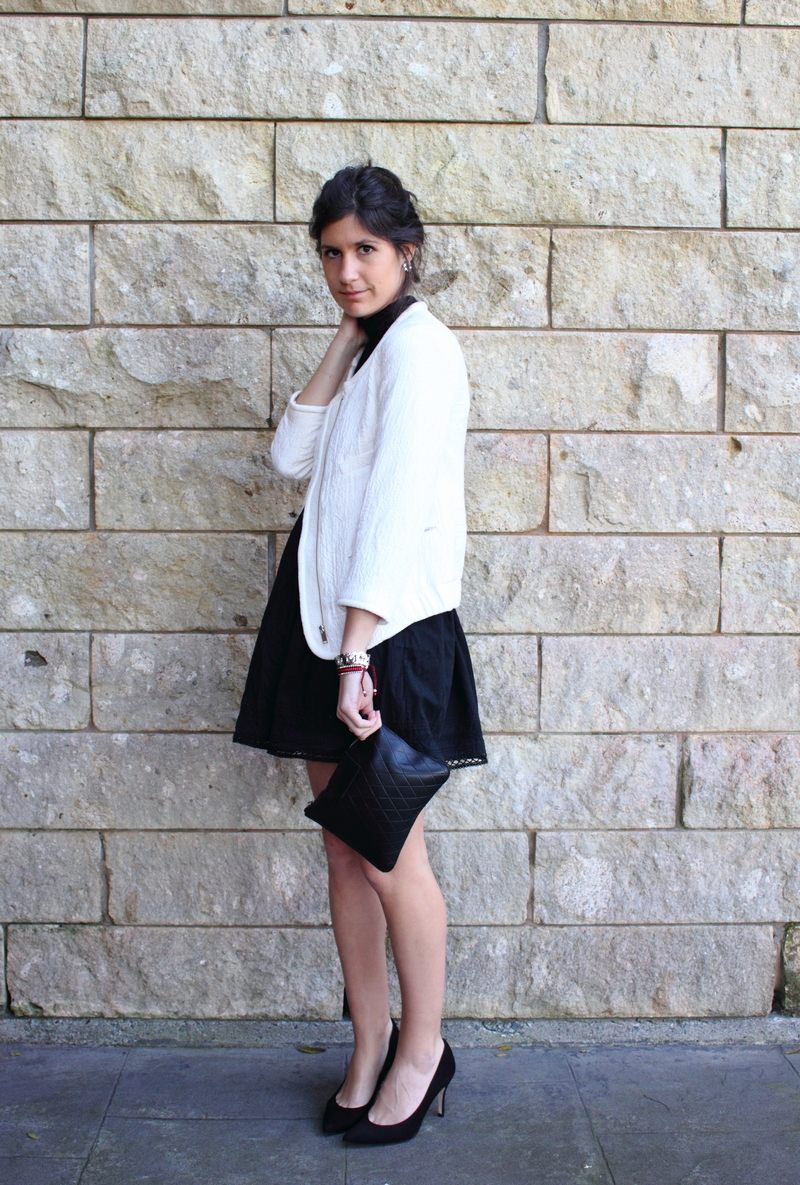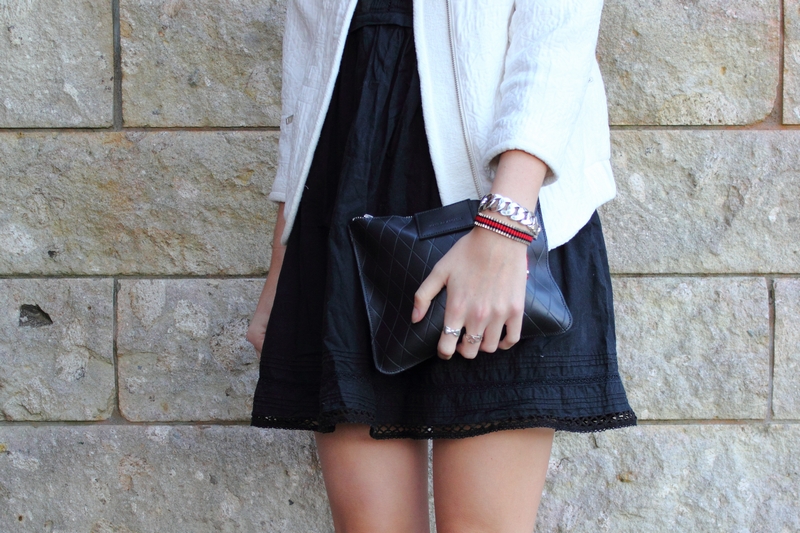 Lover ritual pintuck dress (similar style in white), Zara white jacket, Topshop court shoes, Kate of Arcadia clutch, MBMJ katie bracelet, Karen Walker ring
One of those classic combinations which to me seems like such a no-brainer, is an outfit of black and white. When I was younger, I liked the idea of wearing a black pencil skirt with some sort of white shirt, as on the few occasions I did, I always felt that little bit more grown up. This black and white combination makes me feel quite the opposite, maybe it's the playful style of the dress, like one of those smocks you would wear as a child as you navigated the jungle gym (although I might note that tights were generally present at the same time!).
Again, I can only say that I wish this was what I was wearing. Instead, I'm as snug as a bug in leather pants and a huge oversized jumper, in what is a rather feeble attempt to ward off the cold. After the storm that was, I was struck by a sudden inclination to do a bit of baking, and cook up a few hearty winter meals to see me right as the week started, which has allowed me to spend nights since cosied up in front of the fireplace. Still, I can't help but feel almost as cold as ever. How do you stay warm in the winter time?