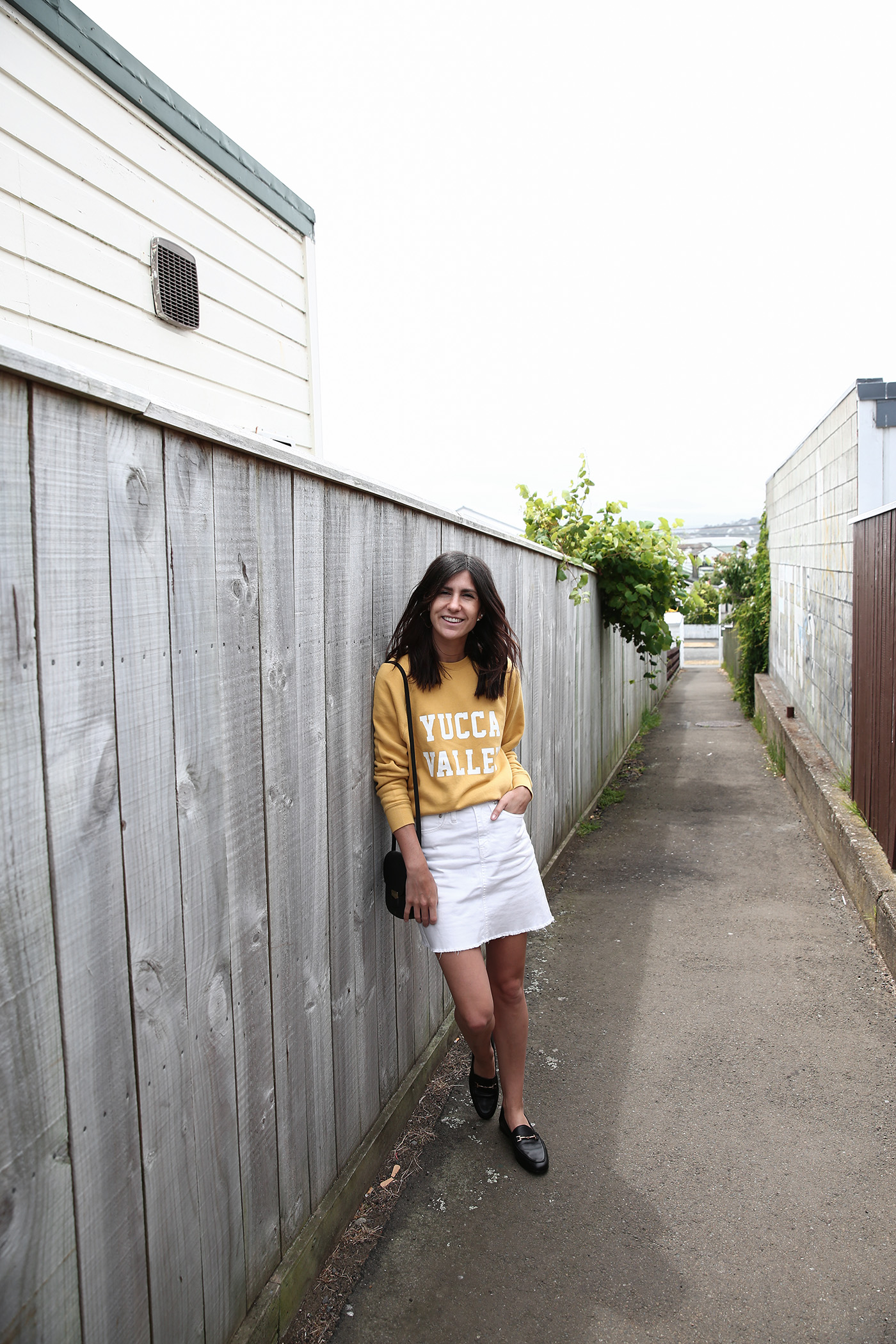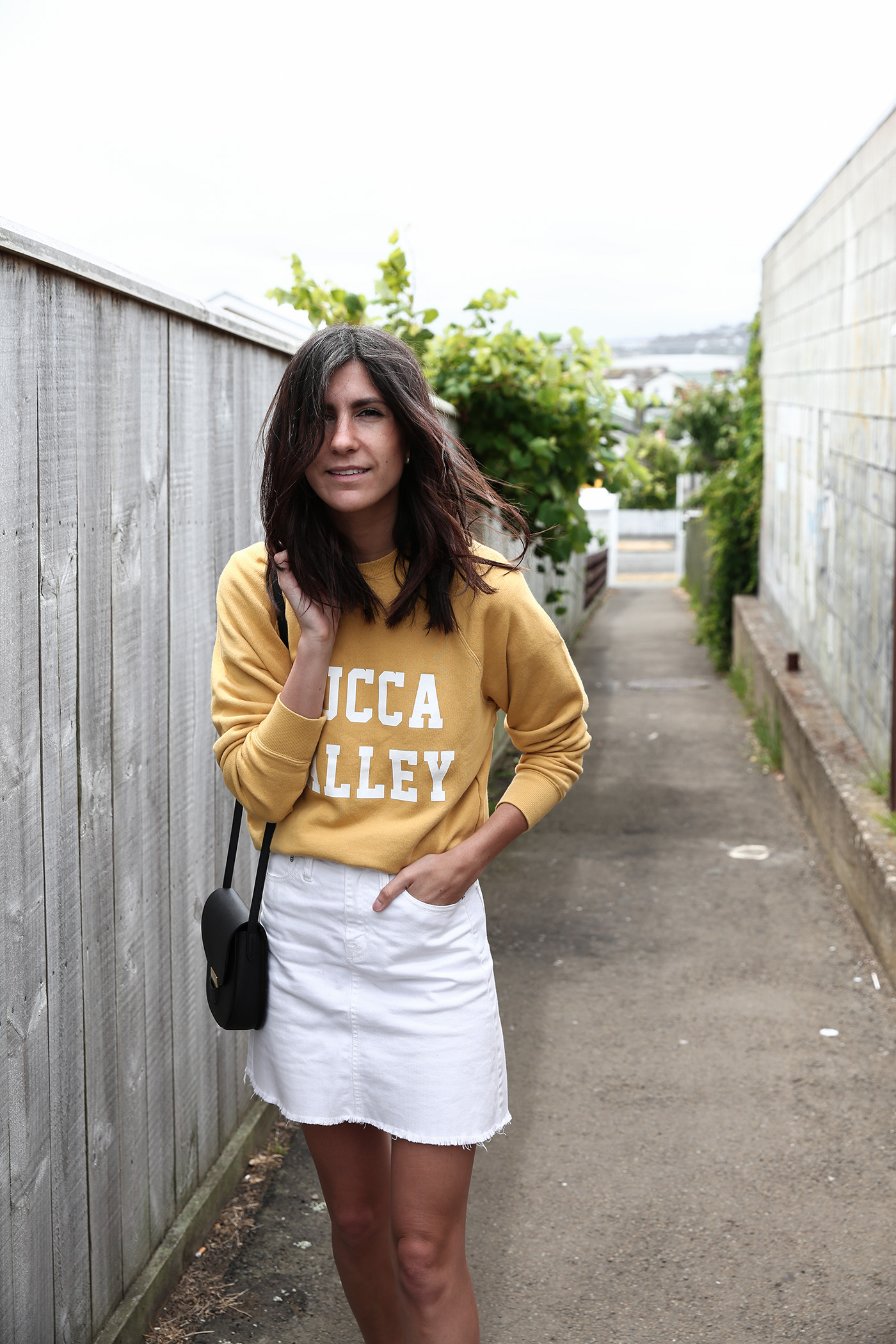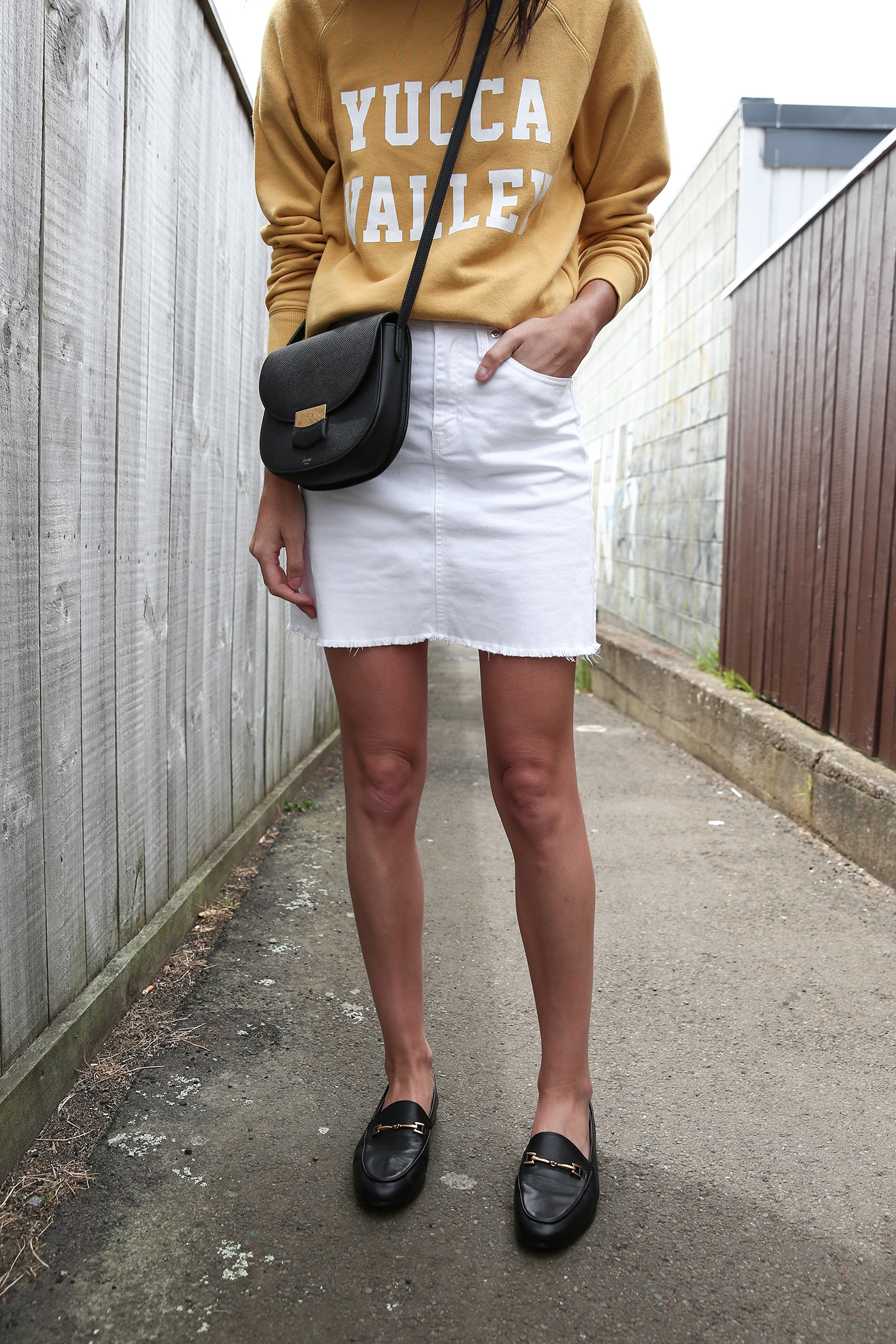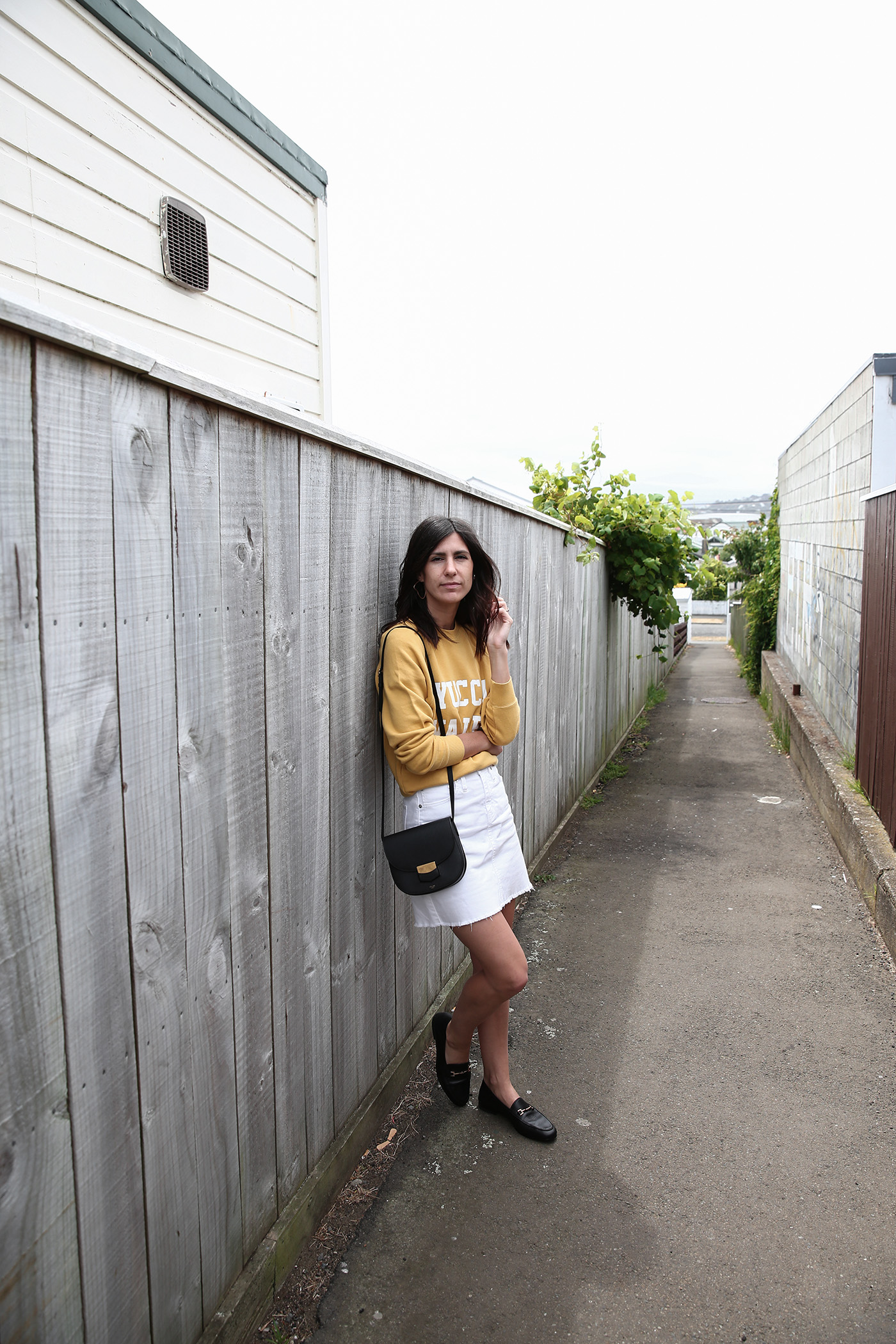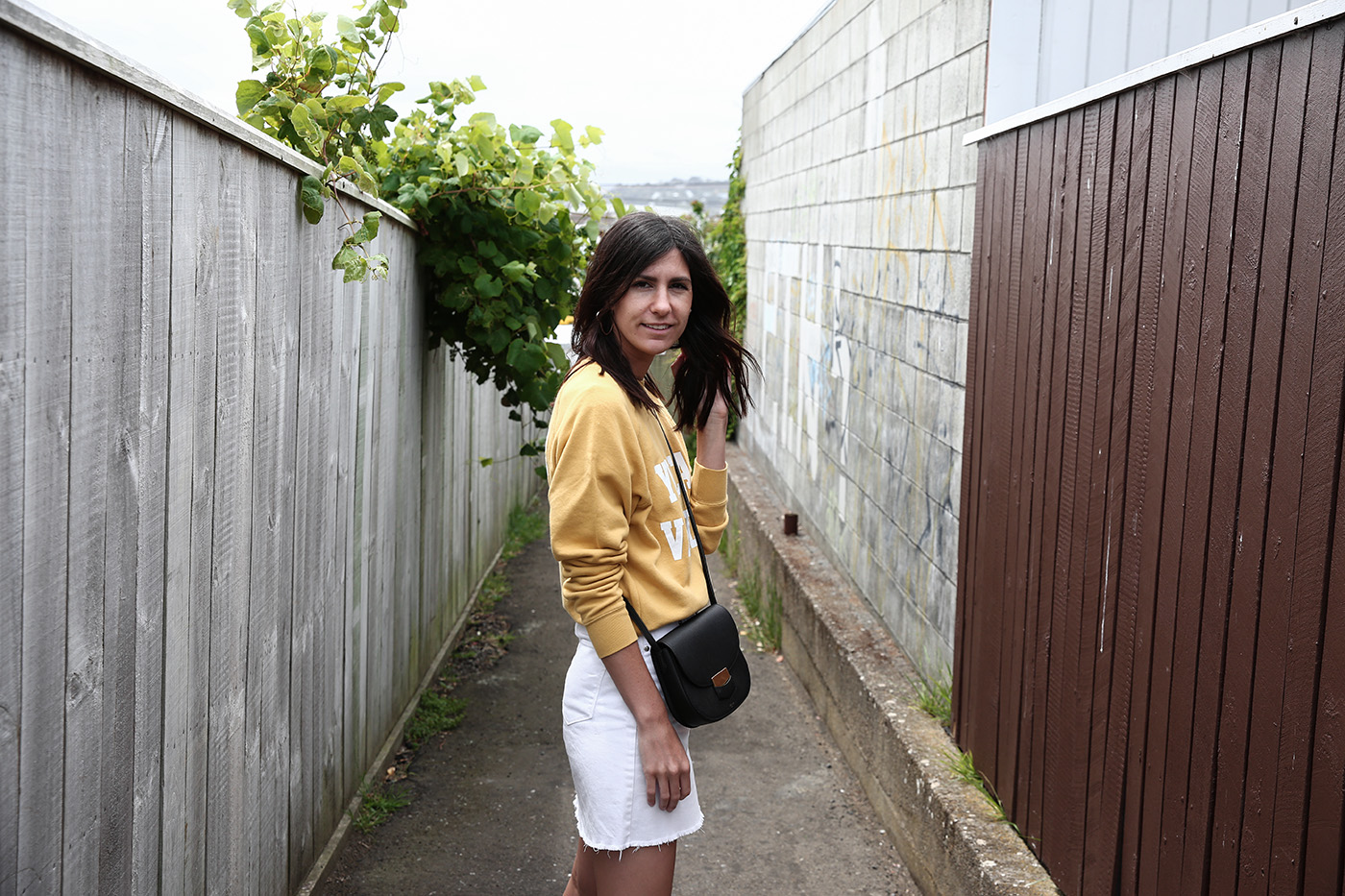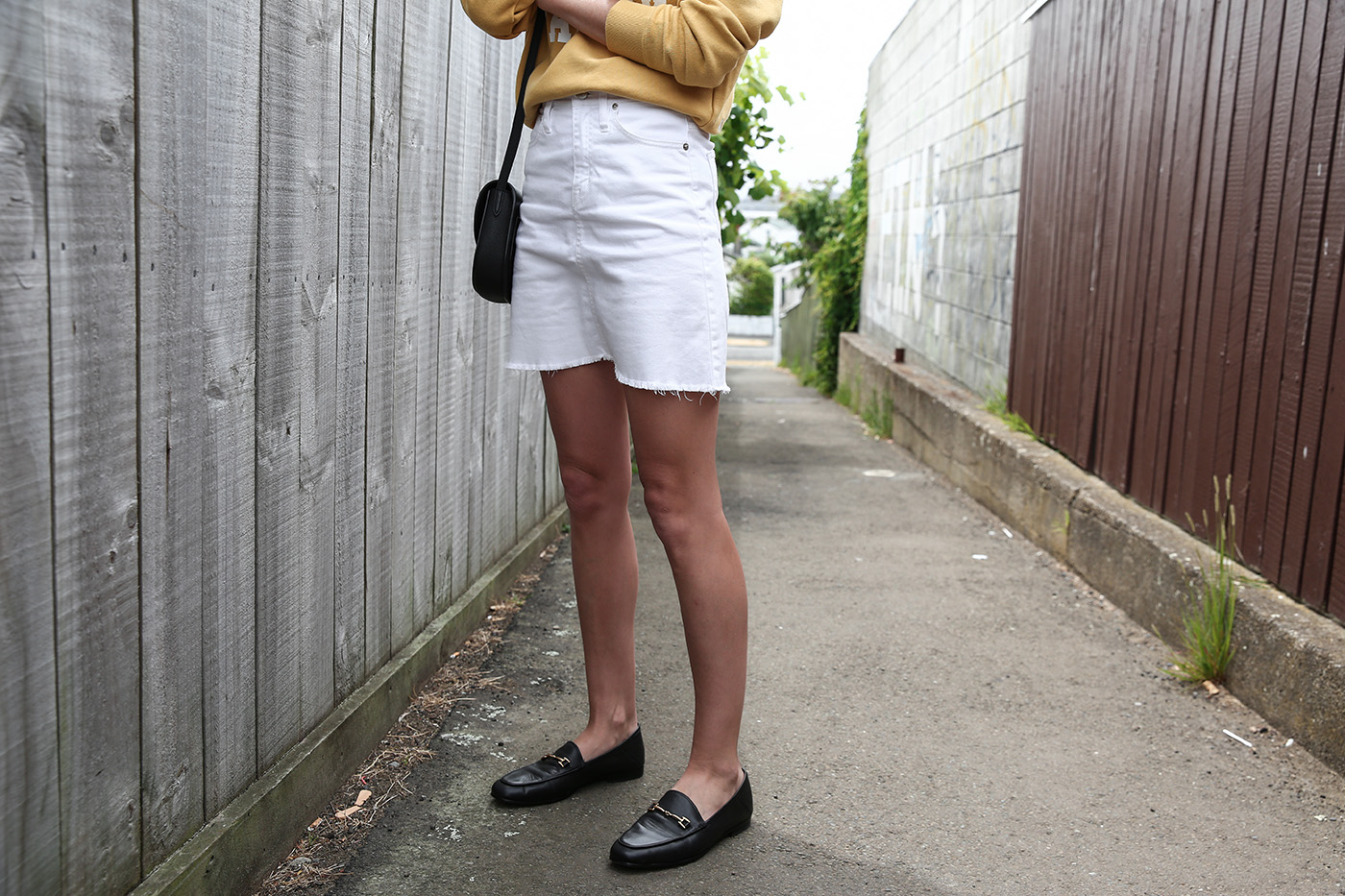 Uniqlo mustard yellow sweatshirt, J Crew white denim skirt (similar option here), Sam Edelman loafers, Celine trotteur bag
Colour. It's something we all know I like to try and avoid, but I've made it a style resolution in 2018 to try and embrace a wider palette on the spectrum, and mustard yellow. It's a colour that has made the rounds on the Fashion Week circuit, and it's tipped to be one of the big trends of the upcoming season, so it seemed like a good a place as any to start.
Given how short-lived my last attempt to add something mustard yellow to my wardrobe was, I can't say I was expecting this to be a complete hit, though I'm pretty open to trying new things at least once or twice. So I packed this sweater away with me for our recent trip back to New Zealand, and perhaps what was most suprising to me was just how versatile it is. I love how it pairs with white, as it makes the colour really pop, but it also looks gorgeous with a muted heather grey, worn with denim of all sorts, or contrasting against a black skirt, and I imagine it would also pair well with blush pink if you really wanted to go all out.
Taking a little bit of inspiration from my Instgram feed, I paired the sweater with a white denim skirt and with some Gucci-inspired black leather loafers – the only thing really missing from this Scandi-themed look was a classic black leather belt at the waist. For someone who generally avoids colour, throwing the sweater on with a skirt that essentially provides a blank canvas was the way to go, and it quickly became one of the pieces in my suitcase that I reached for the most during our three-week vacation at home.
Is mustard yellow a colour you plan on adding to your wardrobe for the upcoming season? x